Mart Fresh: A Porsche that can go 0-60 mph or one that can't?
Tuesday, February 11, 2020
Photos by the sellers except where noted
A popular PCA member benefit is The Mart, the club's classifieds section online and in each issue of Porsche Panorama. Mart Fresh is a bi-weekly column in which PCA media staff and guest contributors pick what they think are the "freshest" Porsches currently available, and then attempt to explain their reasoning. Only PCA members and Test Drive program participants have access to seller contact information. Always invest in a pre-purchase inspection for any Porsche you may consider, as seller descriptions and pictures don't always tell the full story.
---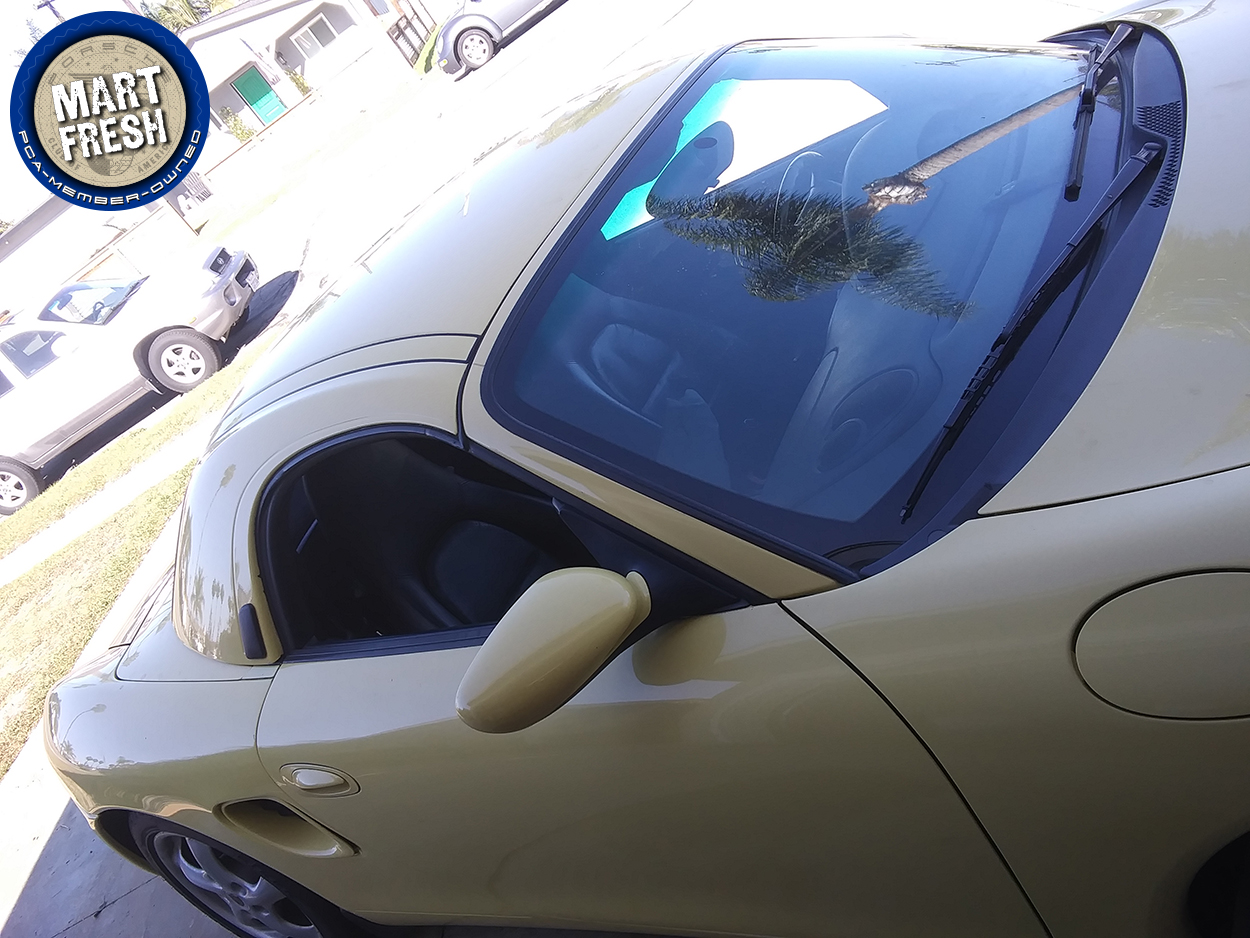 Every so often, the bottom-feeder in me resurfaces with a vengeance — This is one of those moments. A three-grand Boxster will do that to me. Well, $4,250 with the hardtop, three g's without. While the description is minimal, and the single photo which consists only of a partial shot of the car is a virtual master class on how not to sell a car, it appears to be the rare early Boxster shade of Pastel Yellow. The catches? It's a respray, so I would definitely want to know the circumstances around that and probably bring along a paint thickness meter to make sure that there's no filler under the second coat of paint. The seller mentions that the car needs a clutch, and the car is on its original dual-row intermediate shaft (IMS) bearing, but if everything else checks out in a PPI, you could replace the IMS/rear main seal/air-oil separator and clutch for about $2,600 and still be into a Boxster in a rare color for under $6,000, or about $7,250 if you want the hard top. Grab a 0.0% APR teaser rate on a VISA card, charge it, and enjoy one of the few credit card Porsches left in the market. — Rob Sass, Editor in Chief and Director of Content, Porsche Panorama and PCA.org
Click here for PDF archival copy of ad
---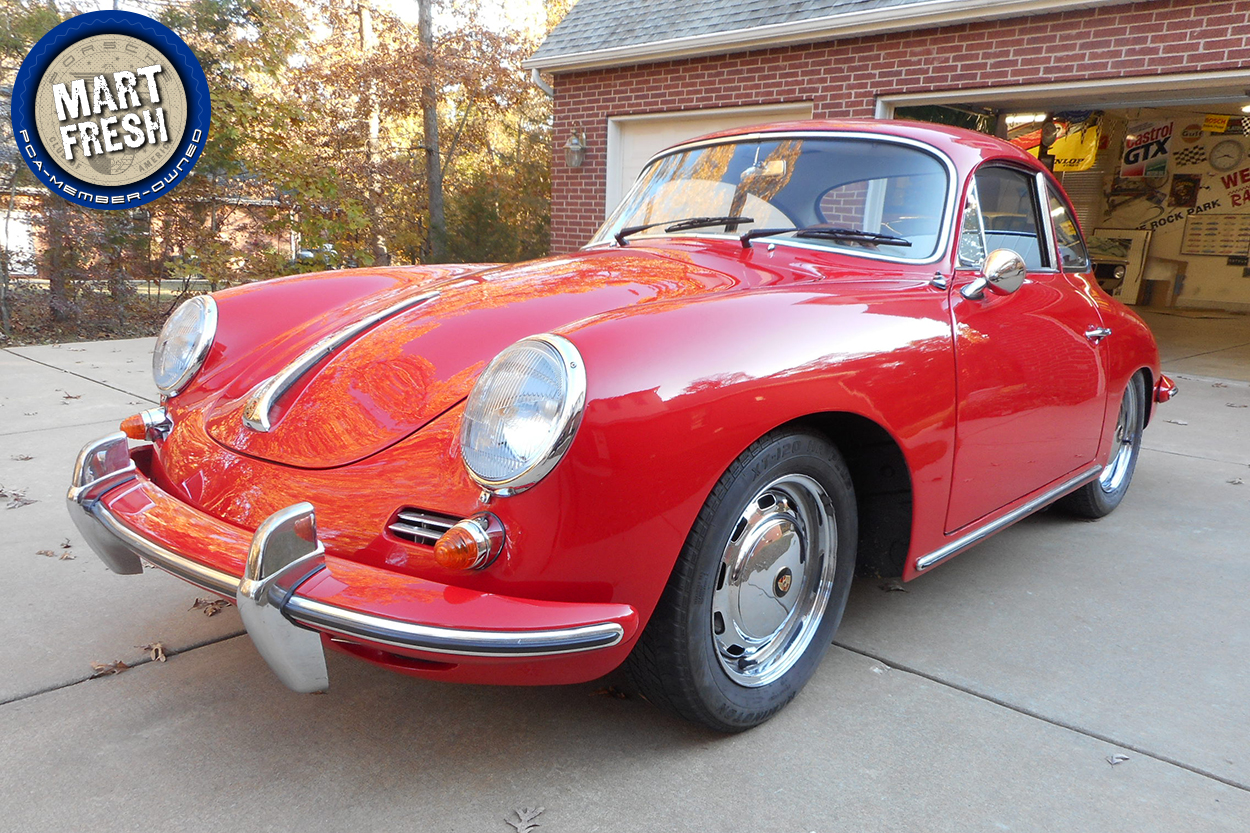 In the spirit of Valentine's, I sorted the Mart by red vehicles. My choice I think is probably the most romantic Porsche model, the 356.
Those who know me well, know that I dream to have a 356 C to daily drive. It will happen. Just not right now as my daughter gets ready to enter college and her two brothers are not too far behind. Back to the car, this sunroof coupe looks very well maintained from the pictures.
I love the color combination. The light gray interior is a big plus to me since these cars do not have A/C and a light-color interior during summer months is a BIG plus. Unfortunately there are not much details in the ad, so reach out to the owner and hopefully he'll have a great story to tell you including the maintenance history.
Have a 356 expert perform a pre-purchase inspection. If the timing were right, I'd fly my wife to Missouri and drive it home to Maryland. What a great Valentines adventure that would be. — Vu Nguyen, Executive Director, Porsche Club of America
Click here for PDF archival copy of ad
---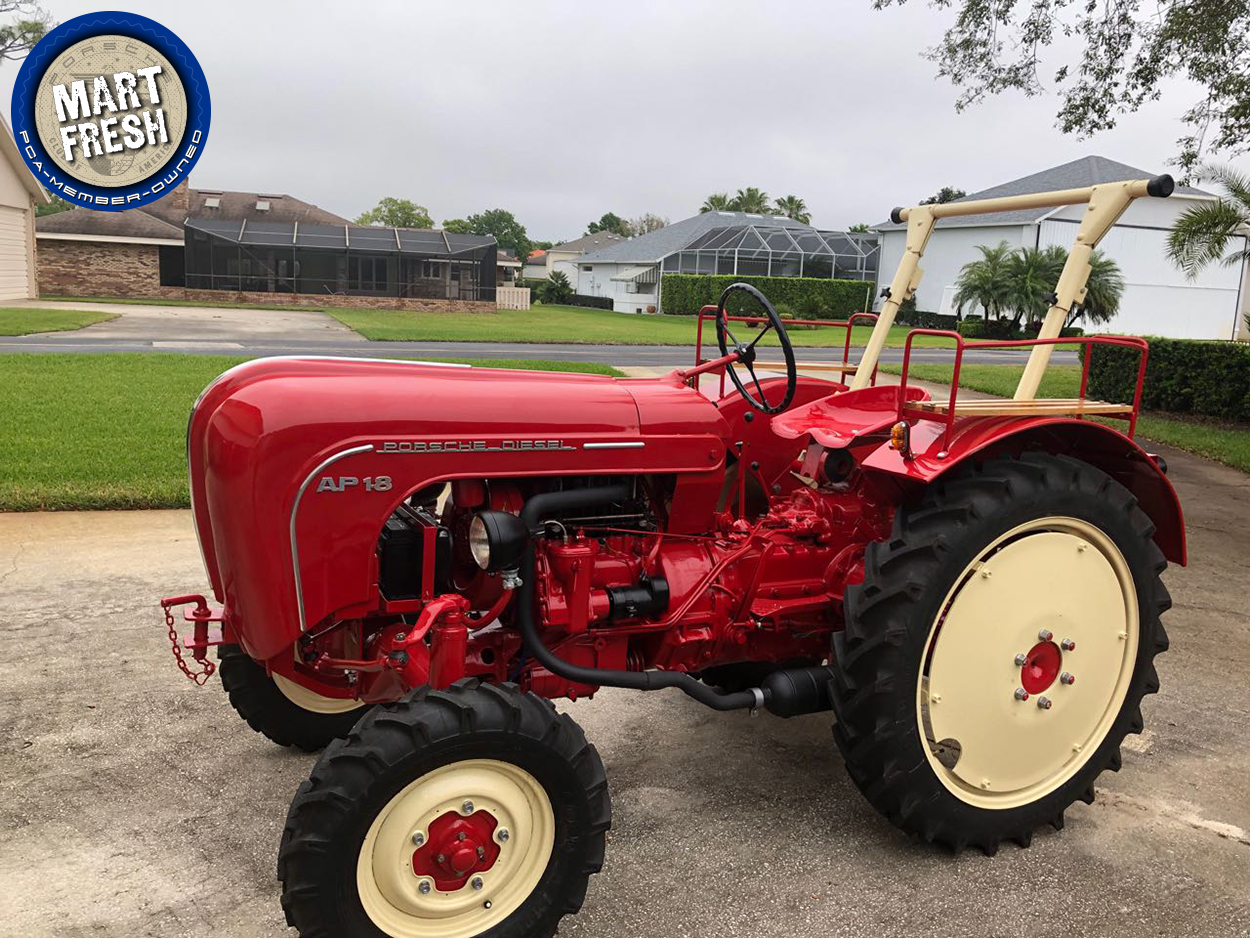 Now I don't know much about Porsche-Diesel tractors, but I believe this could be the first one to surface in The Mart, at least in recent memory, so I couldn't help but make it my Mart Fresh pick this week. The 2-cylinder diesel engine is not enough to power this contraption to 60 miles per hour, period, but there are surely many ways to have fun with it. Replace your non-descript farm tractor with this and wow your friends when they visit, or potentially save it for a (we hope) future tractor race at the next Rennsport Reunion, whenever that will be. Regardless, this is an interesting find in The Mart for the discerning Porsche die-hard. — Damon Lowney, Digital Media Coordinator, Porsche Club of America
Click here for PDF archival copy of ad
---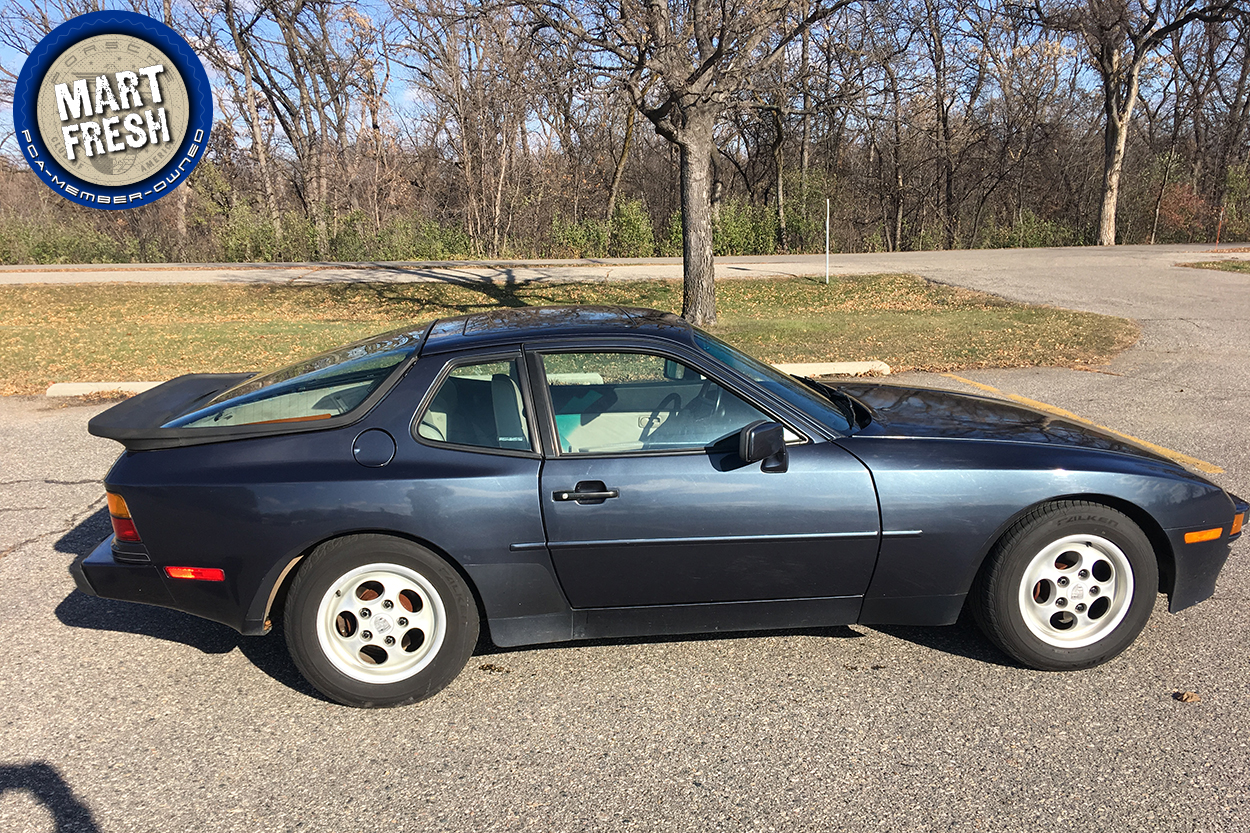 This week, I'm in a New York State of mind, typing this pick with my thumbs while walking erratically down a Manhattan side street. I want a fun but inexpensive car for the City today — one that looks good but won't freak me out if it gets a dent, is mechanically sorted so I can blast past idling taxis and falafel peddlers with ease, and even get a thumbs up from any members of the Madison Avenue Sports Car "Chowder" Society that happens to spot me. This 1988 Porsche 944 fits the bill perfectly for all of that and more. The mileage at 153K and change just makes me smile, and that interior is just about perfect for a $12,000 car. Only trouble might be getting someone to park it, the five-speed manual might just make it valet proof these days. I'll bet this one is already sold — transaxle Porsche cars are just going nuts these days. — Brad Phillips, Business Development, Hagerty