Mart Fresh: Water-cooled Porsche heaven on opposite sides of the spectrum
Photos by the sellers except where noted
A popular PCA member benefit is The Mart, the club's classifieds section online and in each issue of Porsche Panorama. Mart Fresh is a bi-weekly column in which PCA media staff and guest contributors pick what they think are the "freshest" Porsches currently available, and then attempt to explain their reasoning. Only PCA members and Test Drive program participants have access to seller contact information. Always invest in a pre-purchase inspection for any Porsche you may consider, as seller descriptions and pictures don't always tell the full story.
---
2005 Porsche Cayenne Turbo - $10,500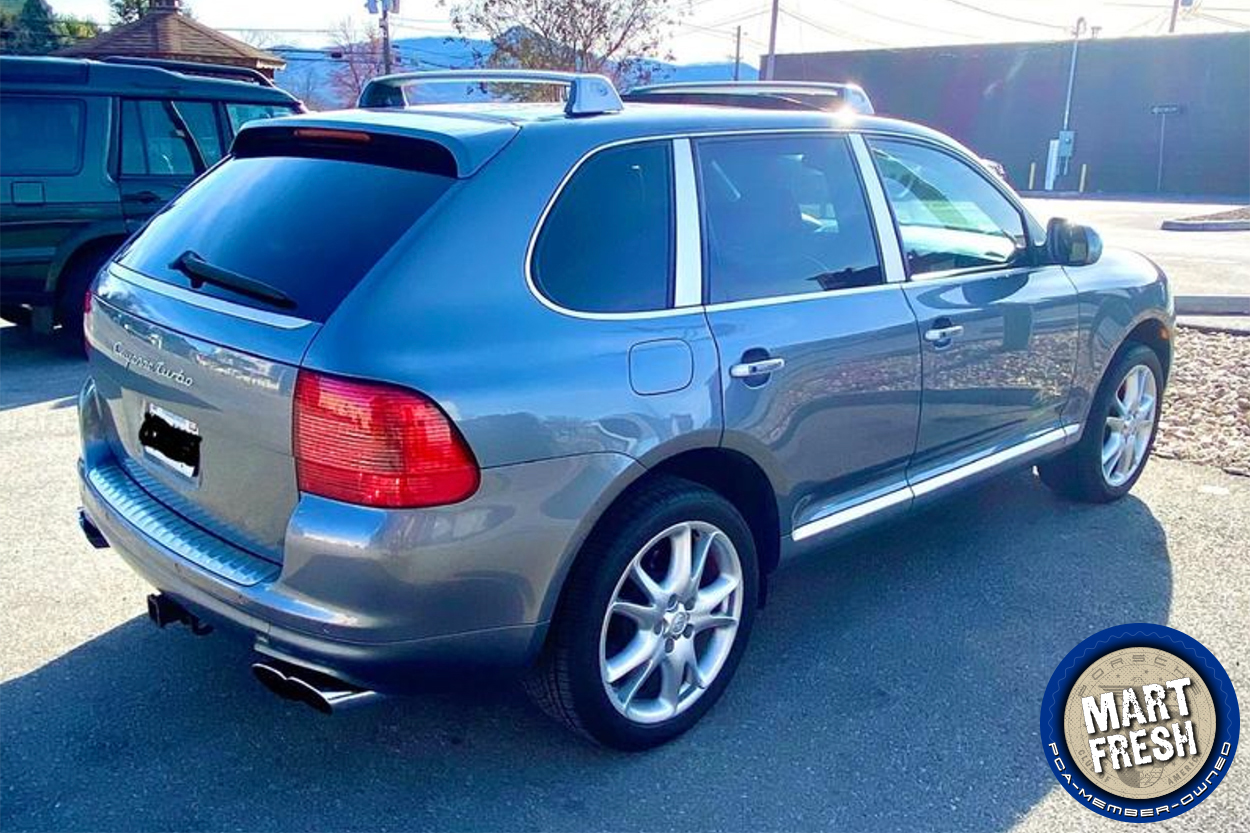 Here at the national office, my co-workers have threatened to garrote me with some spare vacuum hose if I mention once more how much I want an E1 Cayenne. Fair enough. From the safety of 300 miles away from the office, I'll mention here that I still want one, and this 2005 Turbo for just $10,500 is oh so tempting. Yes, the added complexity of the Turbo should be frightening, and the fact that it's a fairly early E1 from the second full year of production should give me pause. Alas, it does not. 450 horsepower is more than slightly seductive. The ad paints a credible picture of obsessive maintenance, and the 127,000 miles isn't remotely crazy for a 15-year-old car. A thorough PPI is a must here, but if the car checks out, and the maintenance records are as extensive as the seller intimates, this could be a screaming deal. — Rob Sass, Editor in Chief and Director of Content, Porsche Panorama and PCA.org
Click here for PDF archival copy of ad
---
2019 Porsche 911 GT3 RS - $187,000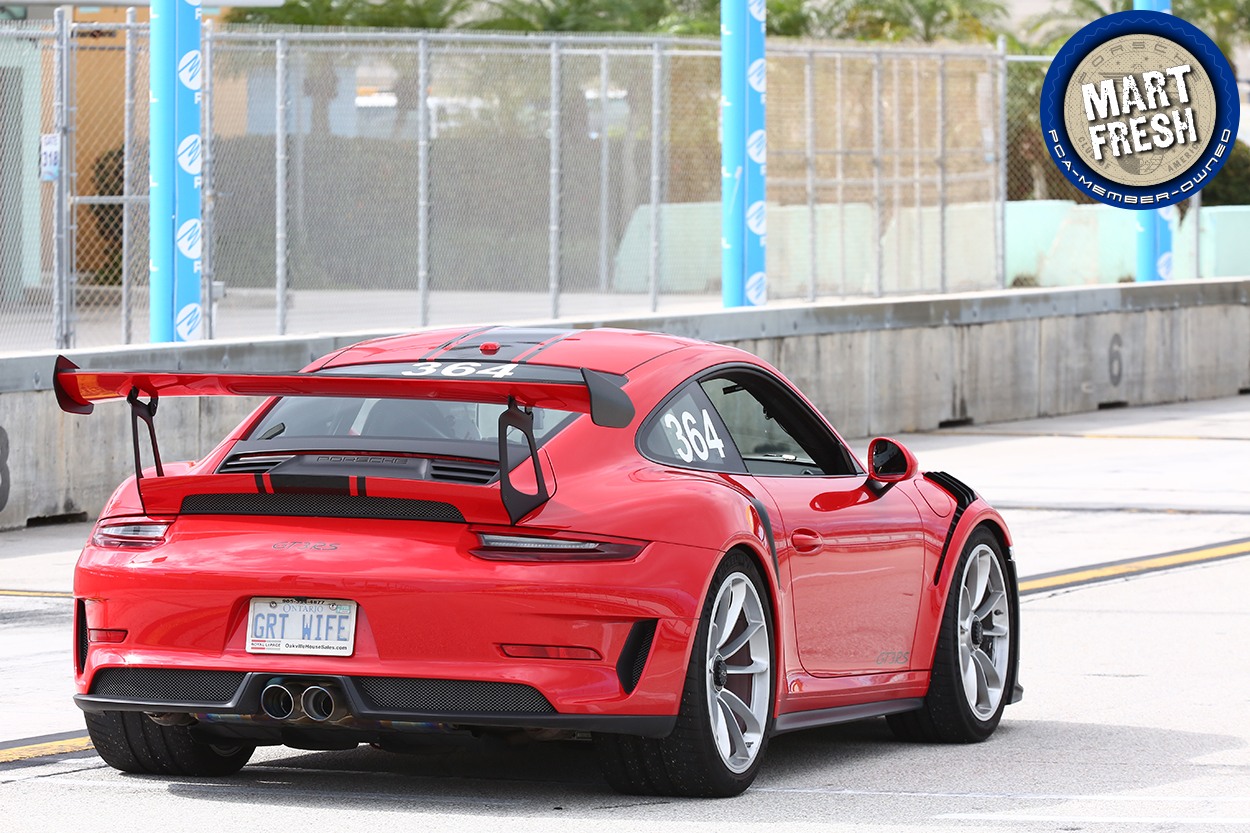 Here in Maryland winter just decided to skip us this past year. It looks like spring is upon us early. Folks are excited to awaken their Porsches that have been dormant the last few months.
The folks that are probably the most excited are those who have summer tires and Porsches that are dedicated to track time. Which leads me to my choice this week, a gorgeous Guards Red 2019 911 GT3 RS. Guards red was incredibly popular in the '80s and seems to be making a comeback. I think this example is just stunning, especially with the racing stripe.
I've driven a similar car on the street and on track and I can tell you that it's like having your own personal amusement ride. Every mile I put on the car was full of sensory input, and on the track the car was just magical. I just knew there was so much more the car could do, and I was the limiting factor. For 99% of the population, this could be the last sports car you need. On-road manners are liveable, though on-track capability is endless.
Options on this particular car include LED headlights/Porsche Dynamic Light System (PDLS), Extended Range 90-Liter Fuel Tank,  Front Axle Lifting System, and many other Guards Red accents/trim. I especially like the steel brakes setup for "ease on wallet" of future brake service.
The mileage indicated means this car is barely broken in. Here's a chance to own what I consider to be a new car at a used-car price.
With a car that has seen track time, however, a PPI is a must. — Vu Nguyen, Executive Director, Porsche Club of America
Click here for PDF archival copy of ad
---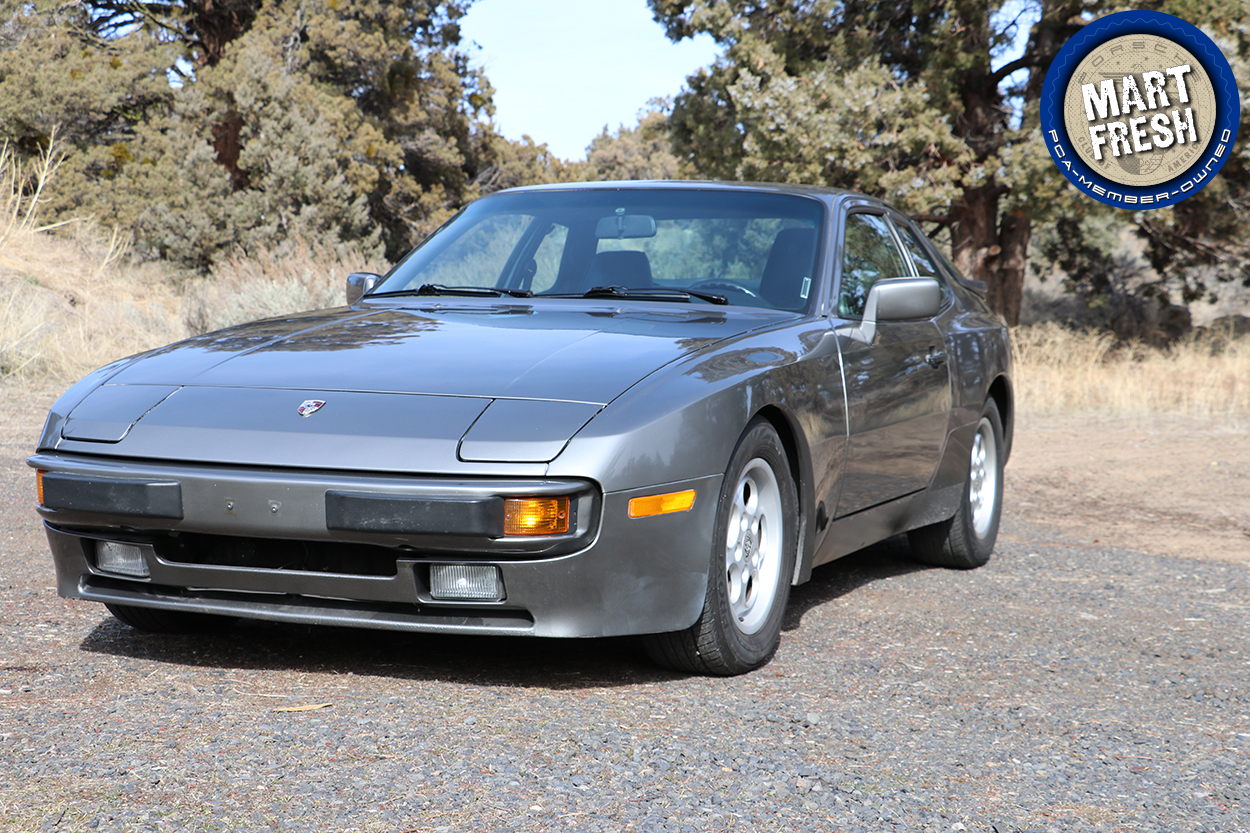 As soon as I opened The Mart this afternoon to search for my Mart Fresh pick, this 1985 944 was the latest ad to be published; it was at the very top of the page. The words "limited slip diff" and "front & rear sway bars" caught my eye, because these are somewhat rare performance-oriented options that I would love to have on any 944 I would buy. The Slate Gray Metallic paint is also not a color you see every day on these cars. This particular car is a 1985.5 model, meaning that it has the late-style interior that's much improved over the characterful original. Recent work includes timing and balance shaft belts, water pump, new battery, brake fluid flush, new hood struts — all somewhat expensive service items that tell me this car is likely ready to drive home immediately after purchasing it. 74,000 miles is not much for a 944 of this age, either, and the price is more than reasonable at $6,500. Some would call that a steal. Furthermore, I happen to know the owner from past PCA events we've attended together, and in this case, that's a great sign. Move on this quickly if you're in the market, it won't be on the market for long. Still, be sure to not get ahead of yourself and get a pre-purchase inspection before committing. — Damon Lowney, Digital Media Coordinator, Porsche Club of America