Mart Fresh: Porsche 911 street car, modified 924S race car, or wannabe 962?
Photos by the sellers except where noted
A popular PCA member benefit is The Mart, the club's classifieds section online and in each issue of Porsche Panorama. Mart Fresh is a bi-weekly column in which PCA media staff and guest contributors pick what they think are the "freshest" Porsches currently available, and then attempt to explain their reasoning. Only PCA members and Test Drive program participants have access to seller contact information. Always invest in a pre-purchase inspection for any Porsche you may consider, as seller descriptions and pictures don't always tell the full story.
---
 2003 Porsche 911 Carrera 4S - $24,900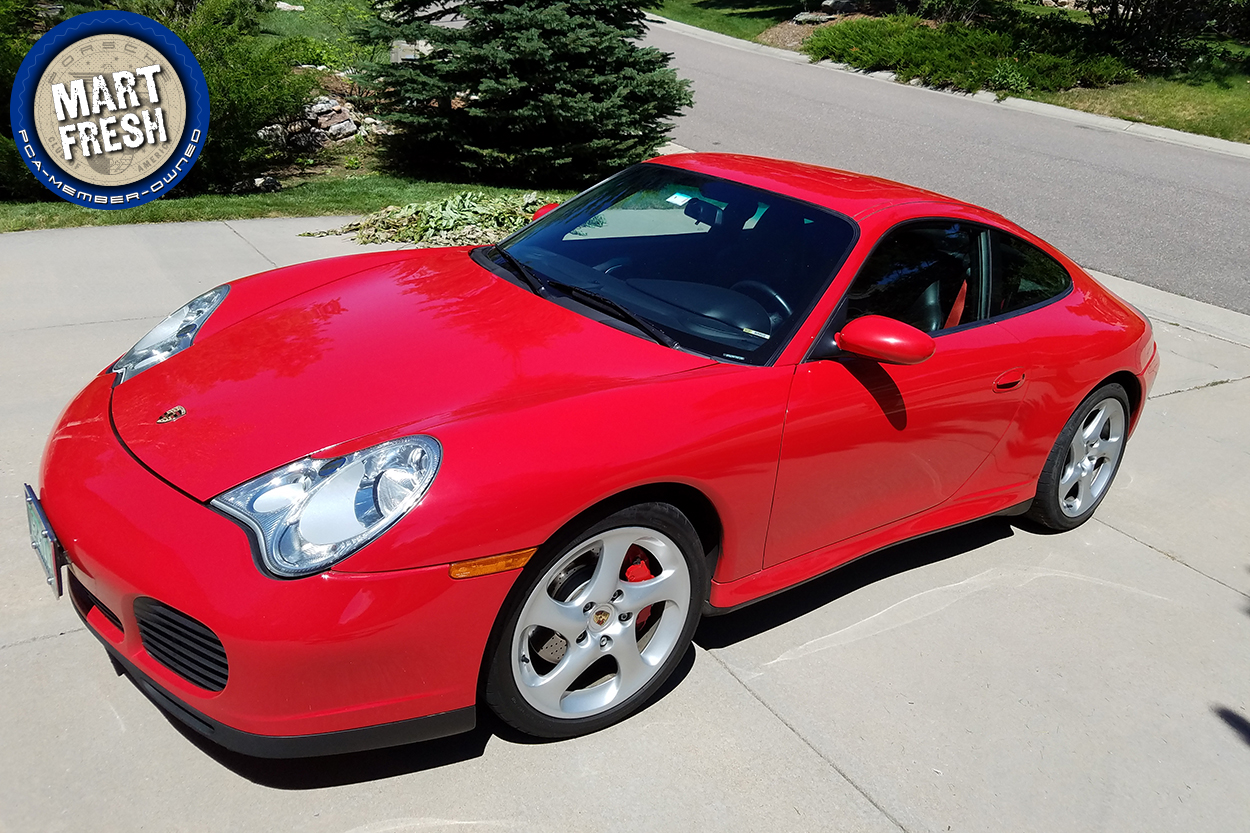 I'm an unabashed 996 fan, having owned a Carrera and a Turbo, but I've never paid a whole lot of attention to the Carrera 4S. Until recently, asking prices for a 40,000-mile C4S were about the same as what one would see for a 70,000-mile Turbo. And although the C4S shares the Turbo's brakes and suspension, it still has the M96 engine, which means IMS issues to look after, whereas the Turbo's Mezger engine is pretty much grenade-proof. This car, however, would give me no pause if I were in the market — it has just 67,000 miles, and the IMS bearing has been replaced already. At just under $25,000, it's about five-grand under a typical ask for a C4S in this condition. As always, a thorough PPI is always a good idea, but it's tough to see how you could go wrong with this handsome wide-body 996. — Rob Sass, Editor in Chief and Director of Content, Porsche Panorama and PCA.org
Click here for PDF archival copy of ad
---
https://www.pca.org/classified-ad/341897
1987 go cart w/ fiberglass 962 body - $950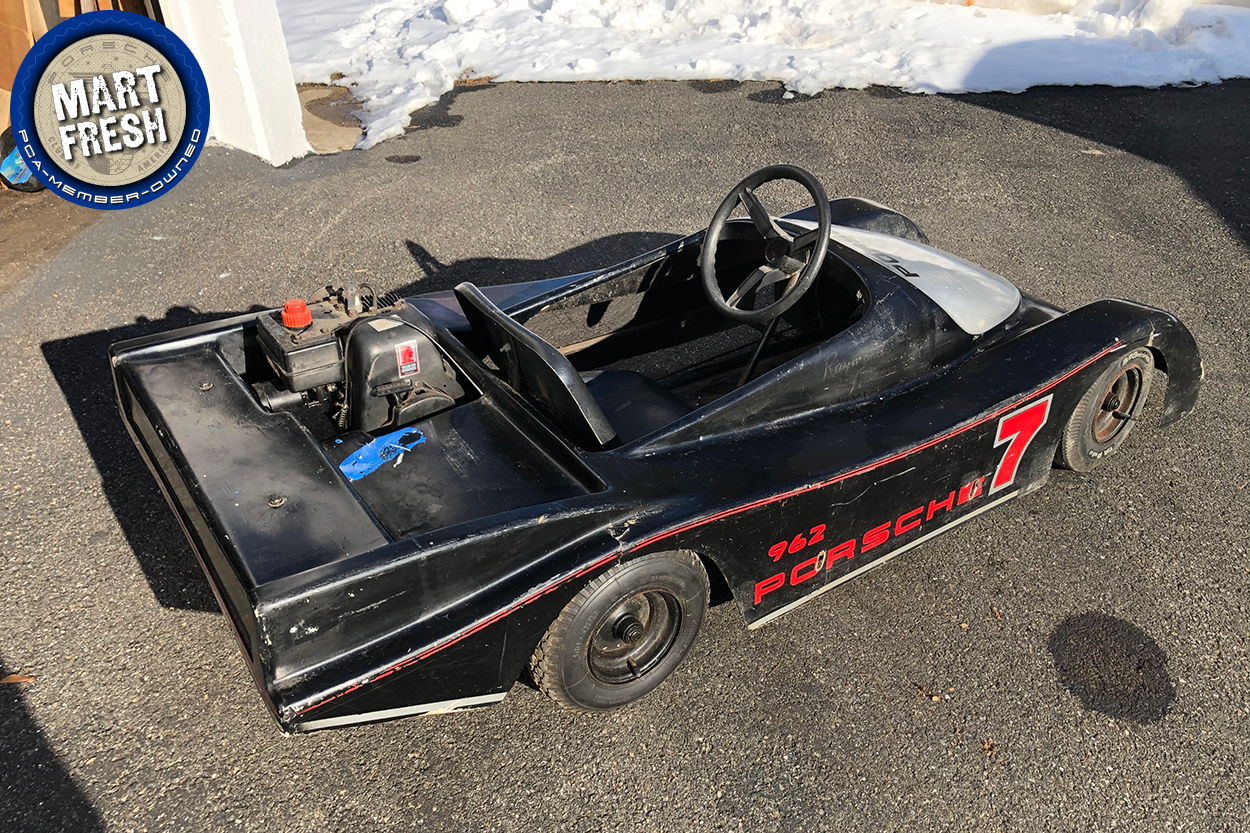 My Mart Fresh pick this week isn't a streetable Porsche.
I confess that I'm a Porsche toy geek. I may not have a collection as large as many others, but I certainly love collecting interesting Porsche memorabilia. I couldn't help myself and pick this 962 go-cart.
This would be a fun project to restore with (or without) my kids. It was produced by Vintage Project Fiberglass. The body is fiberglass and includes a gas powerplant. Unfortunately it seems that it was incorrectly "restored" previously and is not original as delivered.
This is the one time I'll give a pass to needing a PPI. The body can be easily cleaned up and repainted. The chassis can be rewelded. The motor can even be ditched for a more modern and powerful powerplant. Upgrading the tires to modern rubber should also be easy.
The toughest part about this project will be picking the livery to paint. Hmmm, Rothmans maybe?
Oh, and there is probably one more detail a buyer should consider: Do you fit in it? I mean, do your kids and/or grandkids fit in it?... — Vu Nguyen, Executive Director, Porsche Club of America
Click here for PDF archival copy of ad
---
1987 Porsche 911 Carrera - $49,000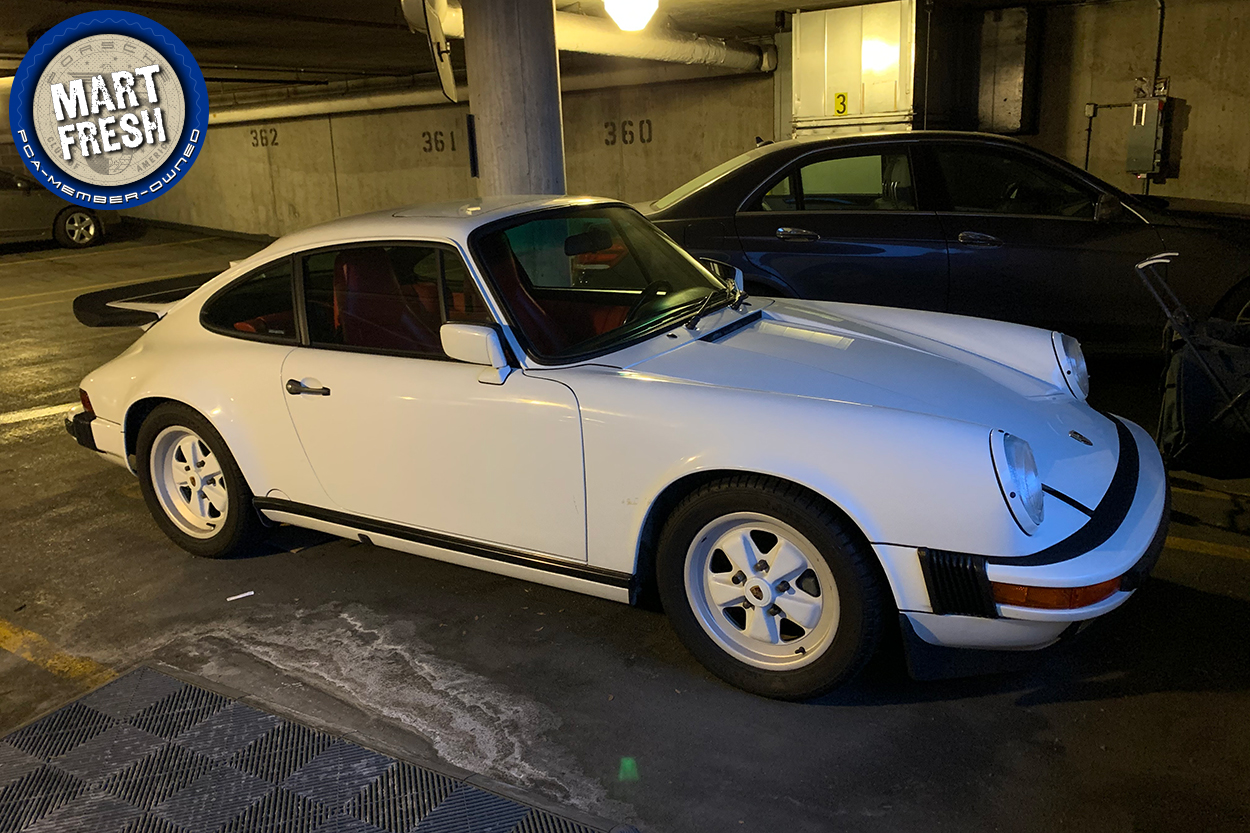 Back in 1987, REM optimistically sang, "It's the end of the world as we know it, and I feel fine." Many folks around the world today are feeling a little uncertain about things, but let's celebrate the good times with this super nice G50-transmission Carrera. I've always loved a white G-Body with white Fuchs, and the rear spoiler really sets it off nicely. I also love the interior — I've had a couple of cars with red leather, and it always looks special to me. As far as I'm concerned, there is really only one aftermarket radio you could put in one of these and that unit from Porsche Classic is right where it ought to be. I'd pull $49K out of a crumbling investment fund and buy this as soon as possible. Then just drive on out to self-quarantine in the Nevada desert for a while, upgraded AC blasting. And hey, when things settle down again, you'll have this fantastic car to continue to enjoy. Good luck, everybody! — Brad Phillips, Business Development, Hagerty
Click here for PDF archival copy of ad
---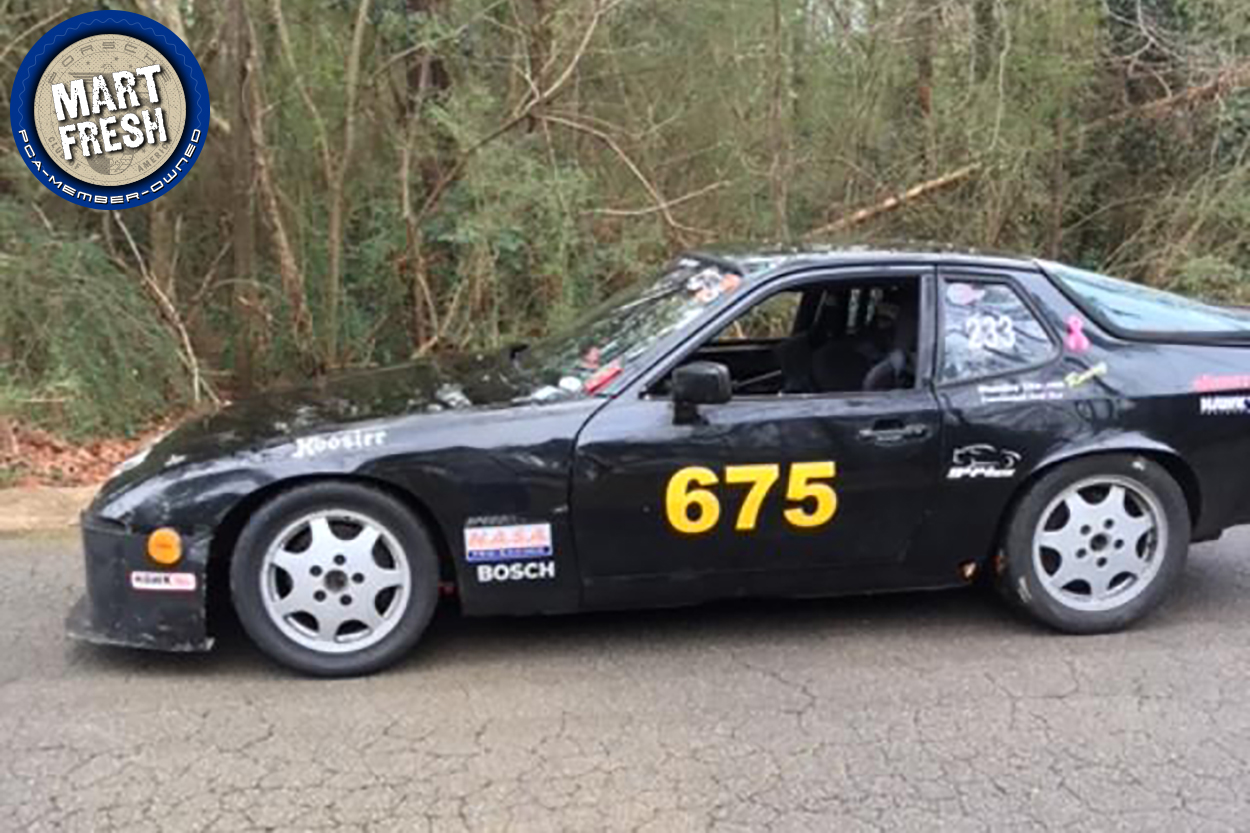 This isn't an ordinary 924S, as it has a 944S 16-valve engine enlarged to 2.7 liters with a 3.0-liter crankshaft (from a 944 S2 or 968) and Pauter connecting rods. The bit of engine work done to this car also includes a more efficient 968 intake manifold and throttle body, plus 944 Turbo fuel injectors, mild porting, and Stahl headers. Having driven a stock 944S, I can say this lightened SP2-class club racer with tasteful engine mods will be super-fun drive with great top-end power. Whether you race it or make it your HPDE machine, it seems to be overbuilt for its purpose, helping to ensure the engine lasts and that you'll be able to stop it at the end of straightaways with larger 928 S4 brakes. The five-speed transmission with limited-slip differential from a 944 S2 is an added bonus that'll increase the fun factor in the corners. And, you couldn't pay $10,000 to build a third of this car yourself. As always, a pre-purchase inspection should be part of the deal as racers such as this have been run hard, though they've often been better maintained than street cars. — Damon Lowney, Digital Media Coordinator, Porsche Club of America