A whole lotta brown goin' down — five of our favorite Porsche browns
"Oh come on, nobody's favorite color is brown." It's a quote from American playwright Lee Blessing. That particular quote's only real claim to fame is the fact  that it generally tops the Google search results on the exceedingly rare occasion when someone actually looks for quotes about the color brown. You can trash talk all you want about beiges, but beiges (at least of the metallic variety) remain perennially popular choices, whereas brown cars, after a brief period of popularity in the mid-1970s, became the butt of tired UPS quips and, even worse, scatological jokes.
In spite of all this, Porsche has almost never been without a shade of brown to offer the small group of people who actually want to own a brown car.  Why? Well, the dirty (no pun intended) little secret is the fact that brown can be an arrestingly handsome color in the right shade and on the right car. So, open your mind, get over your brown car phobia, and check out five of our favorite Porsche browns over the years, then click on the links for even more information and example photos of the color on Rennbow.org.
---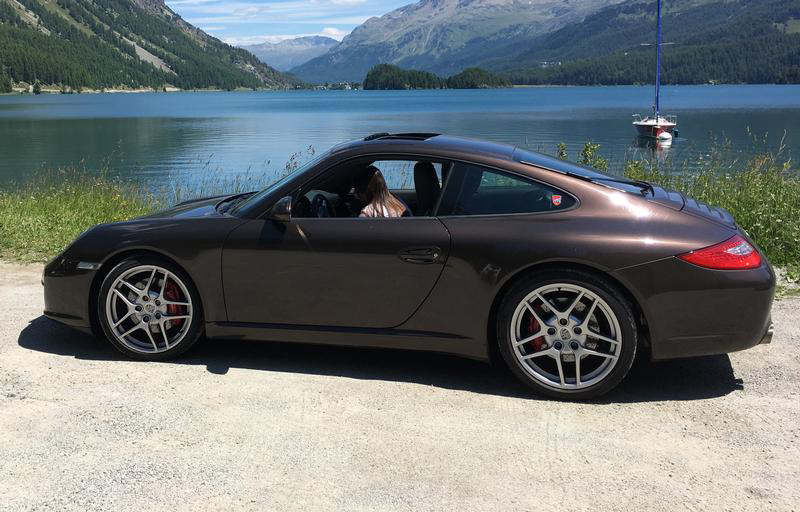 After being absent for a while, the color brown returned to Porsche in 2006, and Macadamia Metallic is one of the more attractive browns that they've offered. It's a bright root beer-colored shade that looks particularly nice in a convertible with a brown top and a sand interior. The color takes its name from a particularly rich tree nut that is native to Hawaii.
---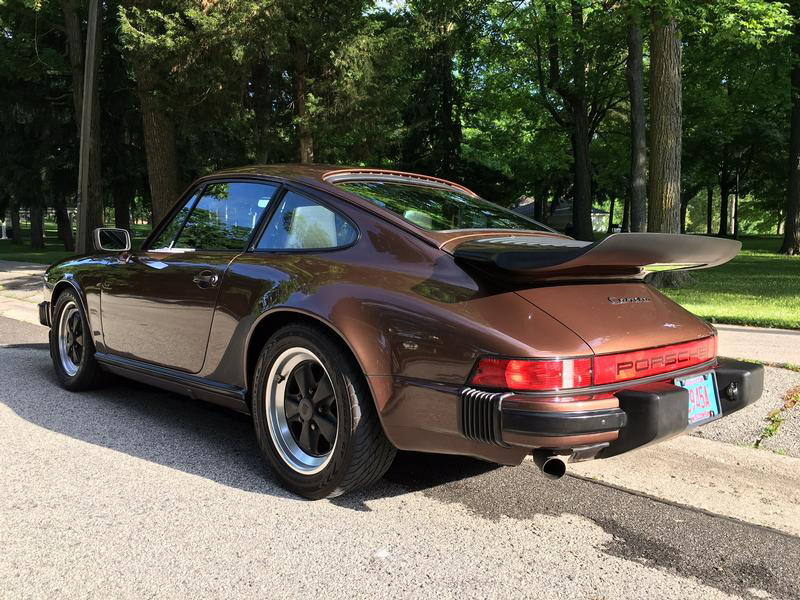 Photo by Chris Nelson / courtesy Rennbow
Nutmeg Brown Metallic and the later shade Cognac Brown were among the last browns offered by Porsche until the shade returned to the Porsche palette with Autumn Brown Pearl in 1994, followed by Macadamia in 2006. Nutmeg is a particularly rich shade of reddish metallic brown that is pretty enough to give even ardent brown car haters pause to reconsider.
---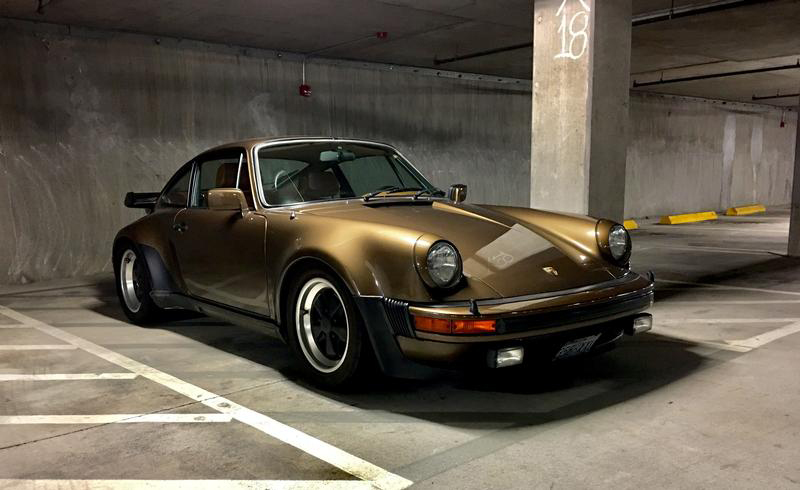 Tobacco is another variation on the metallic bronze theme. It's more gold than say Copper Brown Metallic. It's similar to an equally rare Lotus color Tawny Gold, and the Ferrari color called Nocciola (Hazelnut). Get past your brown car phobia people, this is a striking color, particularly on an early Turbo or a 928.
---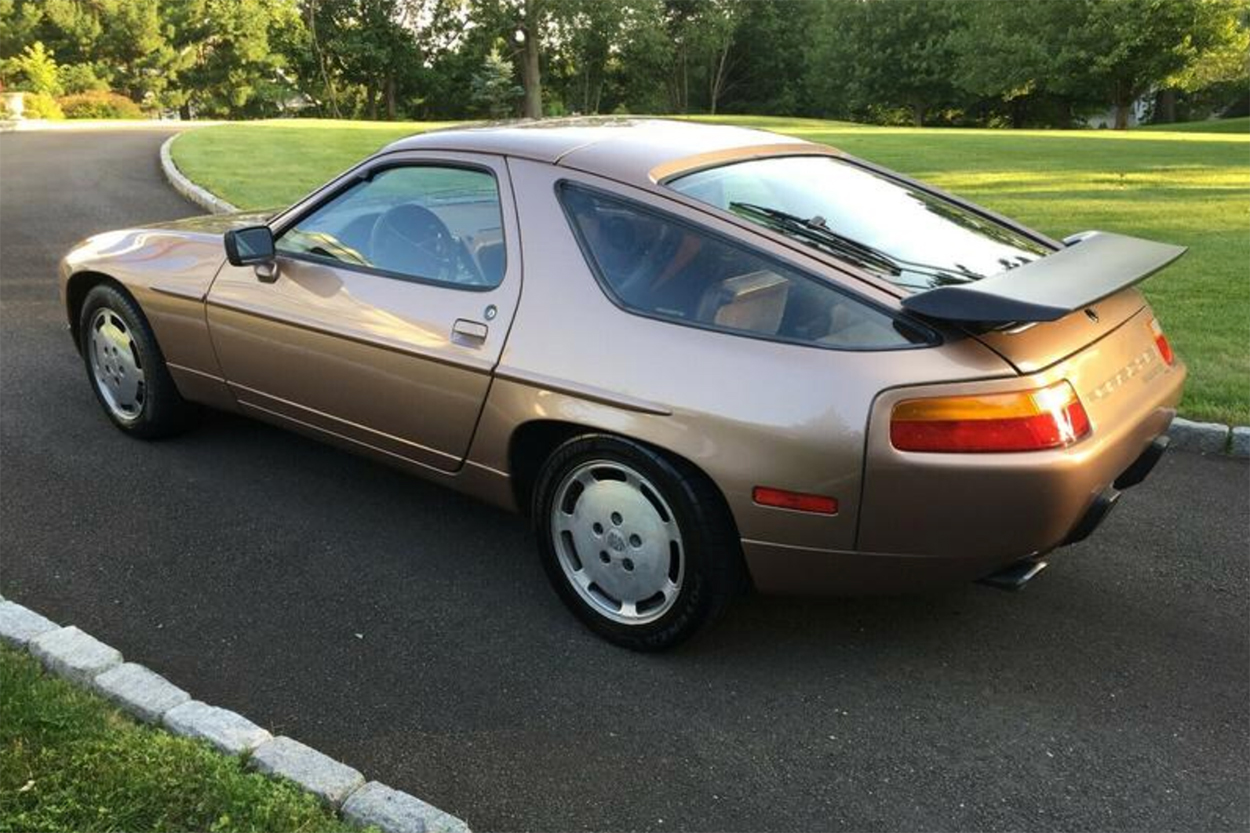 Photo by RJ Wilmoth / courtesy Rennbow
Think of Nougat Brown Metallic as kind of a warm metallic caramel. It's a very rich color that looks better on a cabriolet than a coupe, particularly when paired with a brown top.
---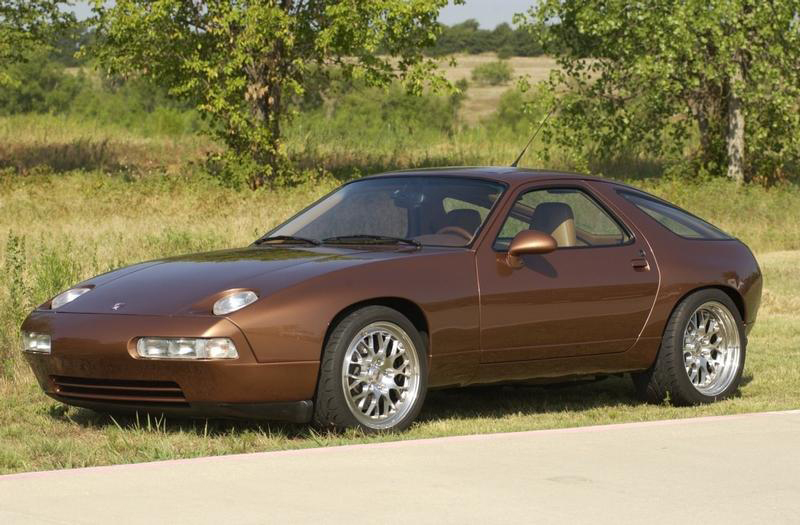 Photo by Sterling Gee / courtesy Rennbow
Brown can be a tough color for dealers to move, but Porsche has almost always had one to offer customers. This one was short-lived but it was a particularly rich shade of metallic caramel, evocative of the spirit for which it is named.