It's official: Porsche brings back the 928
Photos courtesy Porsche
Apparently stung by the perception of sales being siphoned by big, front-engined, two-door coupes from Ferrari, Aston Martin, Bentley, Mercedes-Benz, and Maserati, Porsche AG has officially teased the much-rumored return of the 928. Speaking on conditions of anonymity, a Porsche AG spokesperson confirmed that, in a nod to the legendary big coupe that was produced by Porsche from 1978-1995, the new car will be called the 998, and it will be produced with a single powertrain option — the 4.0-liter, twin-turbocharged V8, combined with the 134-horsepower electric motor, that currently powers the Panamera Turbo S E-Hybrid.
Combined horsepower of the 998 will be an even 700 hp, up from 677 hp in the Panamera. A different exhaust and more aggressive timing as a result of engine management software re-mapping, and slightly larger turbochargers, are responsible for the extra 23 hp. Maximum combined torque will be 643 pound-feet. Six inches of wheelbase and about 500 pounds was cut out of the Panamera platform allowing a top speed of 201 miles per hour and a 0-60-mph time of 2.9 seconds with the Sport-Chrono package. While perhaps not as sporty as a 911, the 998 will feature more adult-friendly back seats and ample space for luggage in the rear hatch area.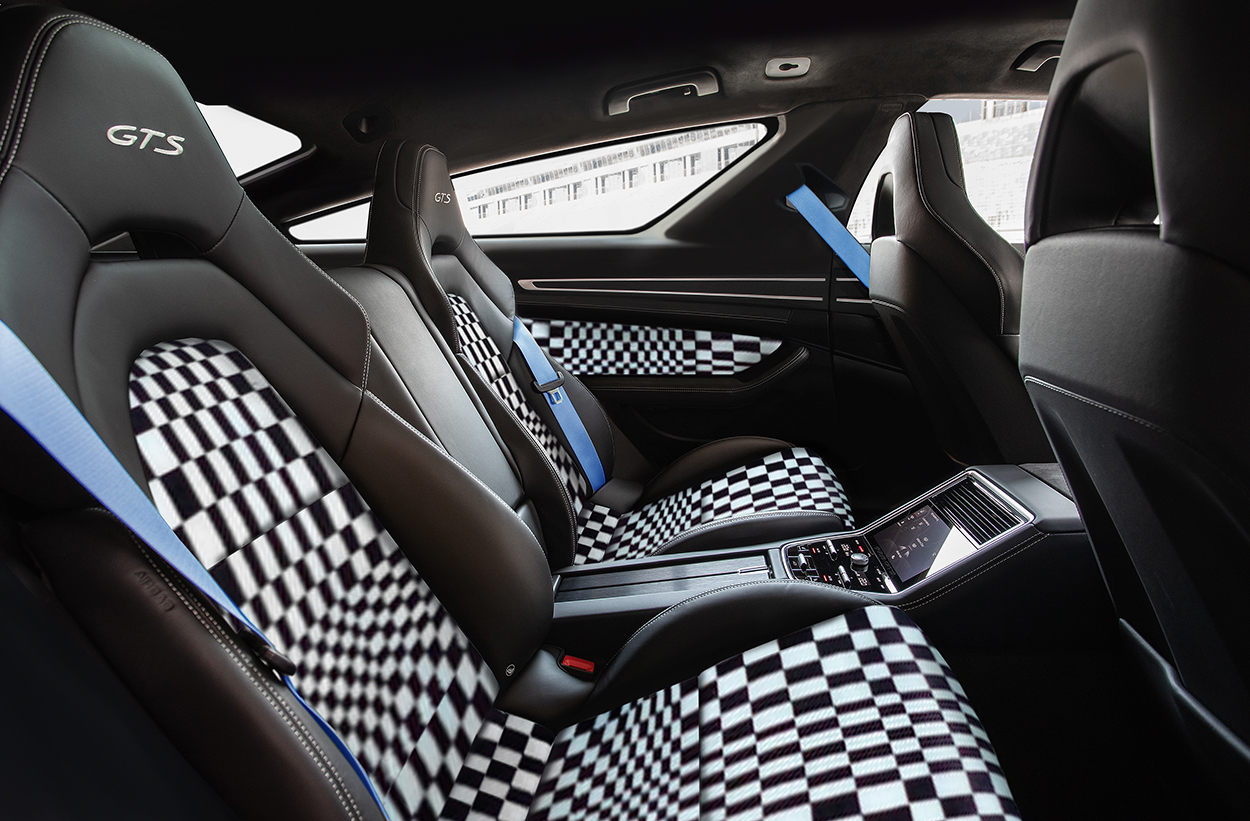 The 998 was apparently scheduled to be a surprise reveal at the now-cancelled Geneva Motor Show. In a nod to the original 928, the show car is painted the throwback shade of Minerva Blue Metallic and features a black-and-white-check Pasha-style interior. Porschephiles will immediately recognize this op-art salute to a waving chequered flag from Porsche interiors of the 1970s and early 1980s. Prices haven't been announced yet, but expect the flagship 998 to start at just under $200,000. We hope you bring a lot of pyrite: Happy April Fools!
Image actually by Lars Sältzer