Driveway to Raceway: MMA fighter Raphael Assuncao goes PCA Club Racing
Above: Assuncao and his GTB3-prepped Cayman.
This edition of PCA Club Racing's "Driveway to Raceway" series focuses on a driver in the GTB3 class, Raphael Assuncao. That name may sound familiar if you follow mixed martial arts. Raphael is an accomplished Brazilian mixed martial artist competing in the MMA and UFC series. He is currently ranked fifth in the Bantamweight division with an impressive 27-7 record and has his sights set on a UFC Championship. He is also a Porsche fan and owner and loves to compete on the track in PCA Club Racing.
---
How did you first get interested in cars?
I have always liked cars since I was a young boy. My first experience with a car came when I was only 12 years old. My mother had a 1985 Mitsubishi Cordia with a five-speed manual transmission in the '90s. I taught myself how to drive a manual in that car when we were supposed to be washing it or checking the oil.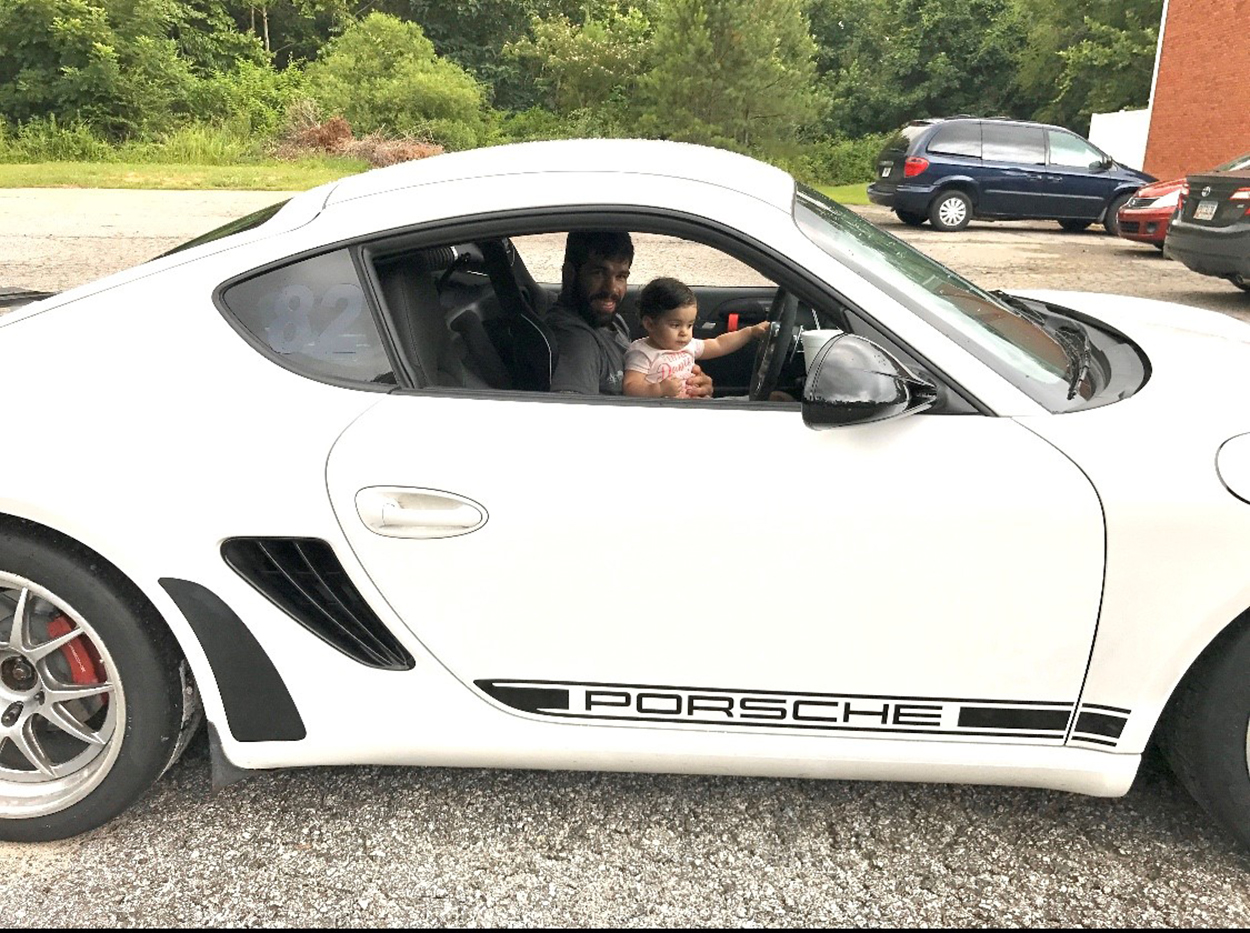 Assuncao's former DE-prepped Cayman R.
The Appeal – What drew you to Porsches specifically?
Like many people, a Porsche was always my dream car. I bought my first Porsche, a 996 Turbo, after I received my first work bonus. I loved the car, but as I drove it in town, I could just feel that the car should be at the track. I tracked the 996 for two years before I sold it and purchased a Cayman R. The Cayman had a PDK and was simpler than the Turbo. It was more track-oriented from the factory and I did a bunch of DEs and weekend drives with it for about two years. That's when I decided to start racing, I sold the Cayman R and bought my first race car. The race car is a 2010 Cayman with a manual transmission, it is modified with a 3.8L engine and runs in the GTB3 class.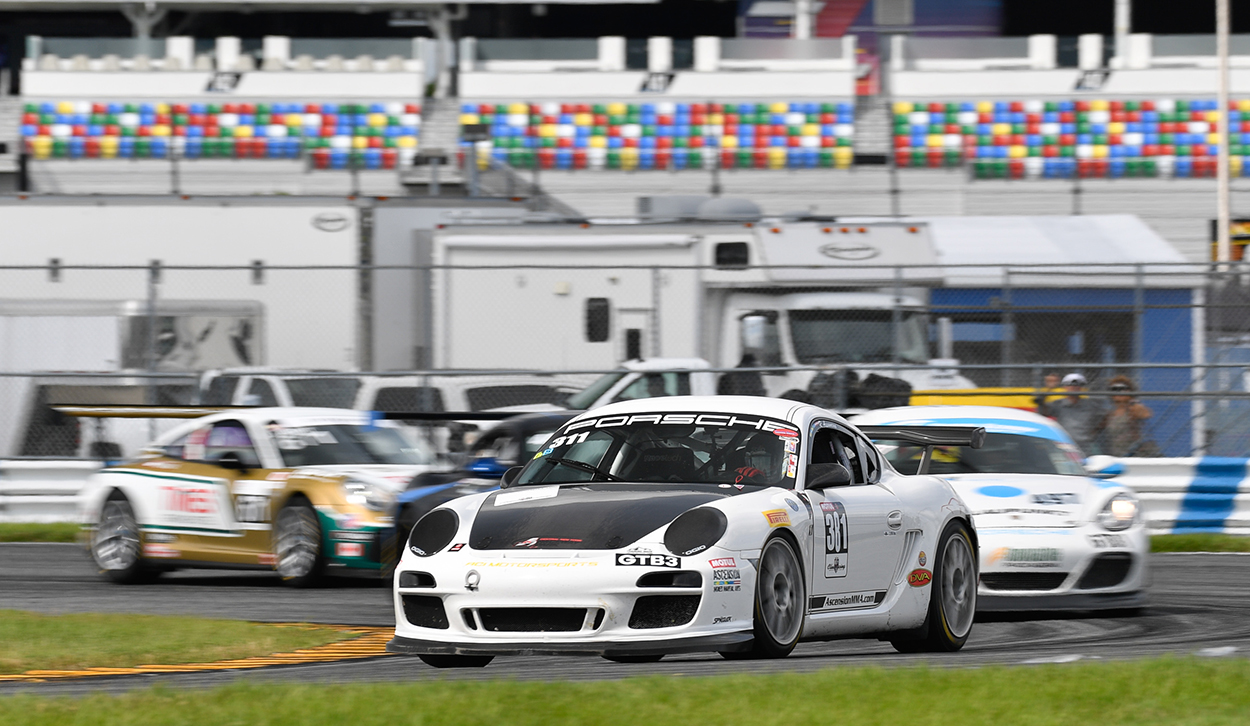 Racing at Daytona.
What or who led you into racing? 
I drove a bunch of DE events throughout the Southeast. Through that, I met several PCA Club Racers, great guys like Curt Swearingin, Richard Edge, and Matt Halcome. After a few years of driving DE events, I enjoyed being on track and meeting people while learning how to control the car. Then my twin brother Freddy's father-in-law surprised us with a gift of a three-day racing school. That was the final push; we were both hooked.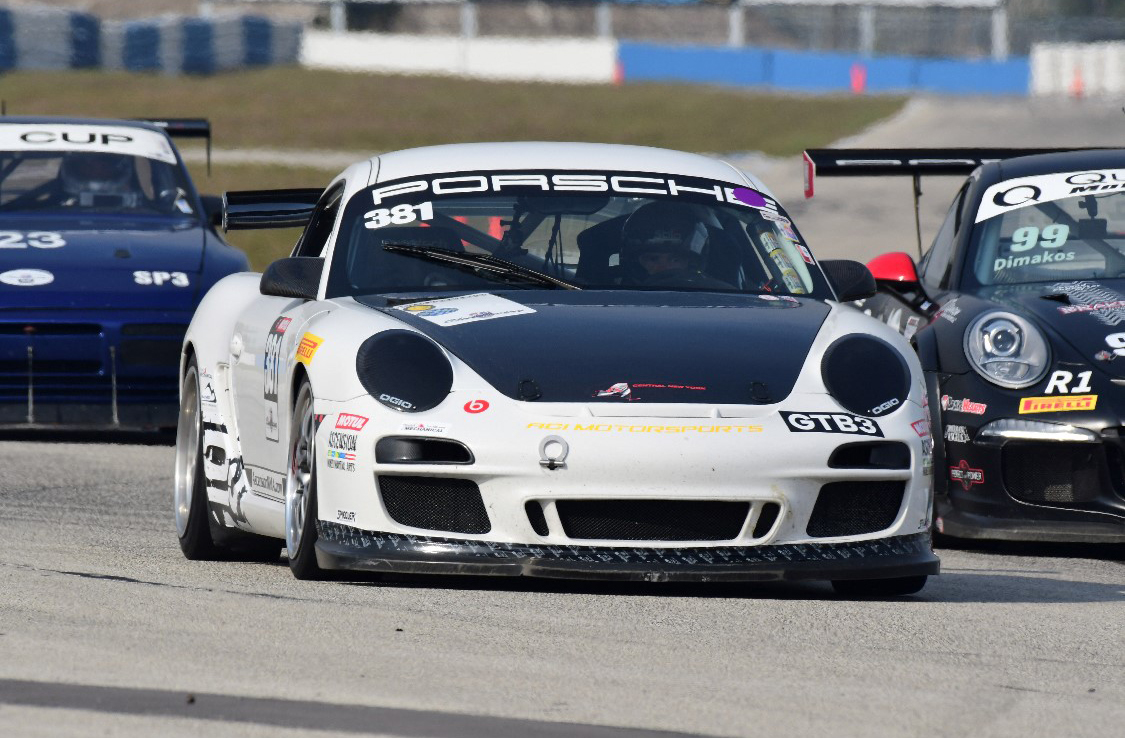 Racing at Sebring.
What do you enjoy most about PCA Club Racing?
The atmosphere in the paddock is awesome. Racing isn't an easy task; it's great fun but challenging. I race with the ACI Motorsports team, and they have helped make it even better. They help me with the car and with coaching. As a professional athlete, I can assure you it helps make the sport even more fun. I've met some great people at PCA races. 
What is your advice to those thinking about racing?
My advice to someone thinking about being a Club Racer is to start with a properly sorted race car, something that will be as trouble-free as possible. Then surround yourself with a good team of experienced people to help you through the process. You learn a lot doing DE weekends, and you need that experience to transition into racing, it is a learning process. To be good, you need some self-awareness, dedication and a willingness to learn. I love that, it's awesome, it motivates me! With DE track experience, the PCA rookie program, and maybe a racing school, you will be ready to begin. You'll still have a lot to learn, but you'll have fun doing it.