Mart Fresh: Summertime Porsches for driving while social distancing
Photos by the sellers except where noted
A popular PCA member benefit is The Mart, the club's classifieds section online and in each issue of Porsche Panorama. Mart Fresh is a bi-weekly column in which PCA media staff and guest contributors pick what they think are the "freshest" Porsches currently available, and then attempt to explain their reasoning. Only PCA members and Test Drive program participants have access to seller contact information. Always invest in a pre-purchase inspection for any Porsche you may consider, as seller descriptions and pictures don't always tell the full story.
---
1998 Porsche Boxster - $13,700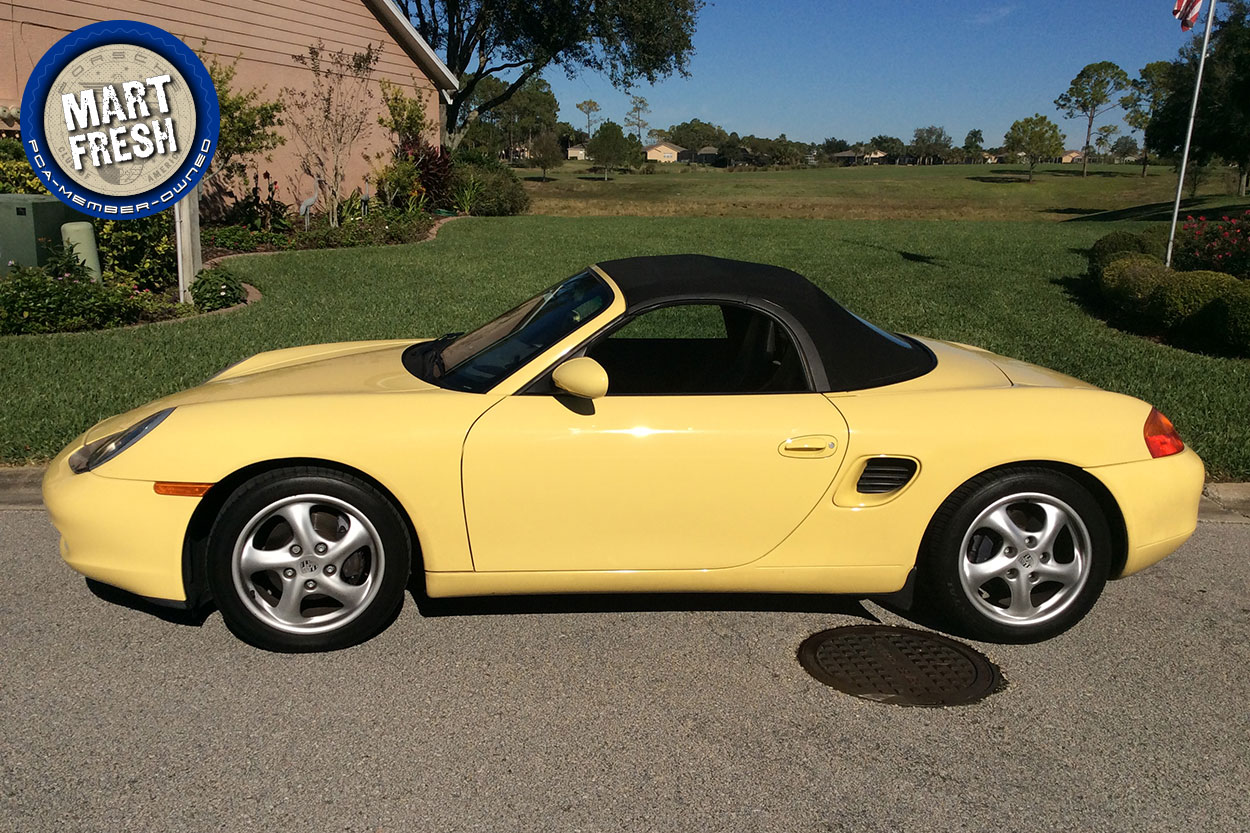 If there's a more compelling buy on The Mart right now, I challenge my three colleagues to find it. This second-year Boxster looks beyond gorgeous in the launch colors of Arctic Silver and Boxster Red. It's a five-speed manual with just 27,000 miles, and a replacement of the three horsemen of the M96 apocalypse (IMS/RMS/AOS) just completed. Yes, at $13,700, it might not be cheap for a base 986 Boxster, but quality like this can't be expected to come at a bargain price. But then, this is what you'd expect to pay for a one-year-old Chevy Spark or Mitsubishi Mirage. I rest my case. — Rob Sass, Editor in Chief and Director of Content, Porsche Panorama and PCA.org
Click here for PDF archival copy of ad
---
1987 Porsche 911 Carrera Cabriolet - $52,911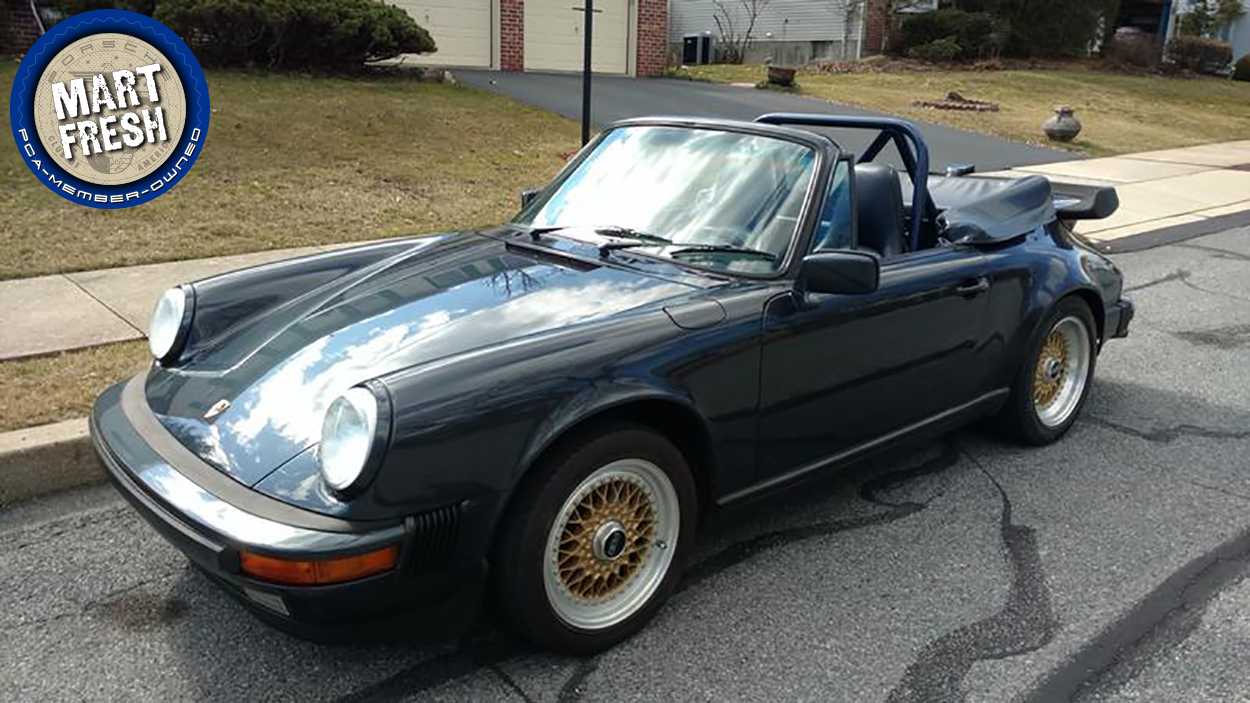 Salt and Pepper. His and Hers. Yin and Yang. Coupe and Cabriolet? This car is rarer than you think, with 1987 being the only year you could get Summertime Yellow, which I think will impact collectability down the road. Since I have a Coupe, I think I could handle having a topless 911 in the garage, and I bet the wonderous sounds from that 3.2-liter air-cooled six are even more audible to the driver. Sport seats are a good option as well. Nitpicks? I'm surprised the seller didn't show off more photos of the brown leather, so naturally there would have to be some follow up to get the rest of the details. For $52K, it should look very nice, or there will be some negotiating. I'd probably also refinish the wheels back to original, but the more classic style of Fuchs look sort of good against the yellow, so not a day-one issue. Super cool, really — let's hit the two lanes! — Brad Phillips, Business Development, Hagerty
Click here for PDF archival copy of ad
---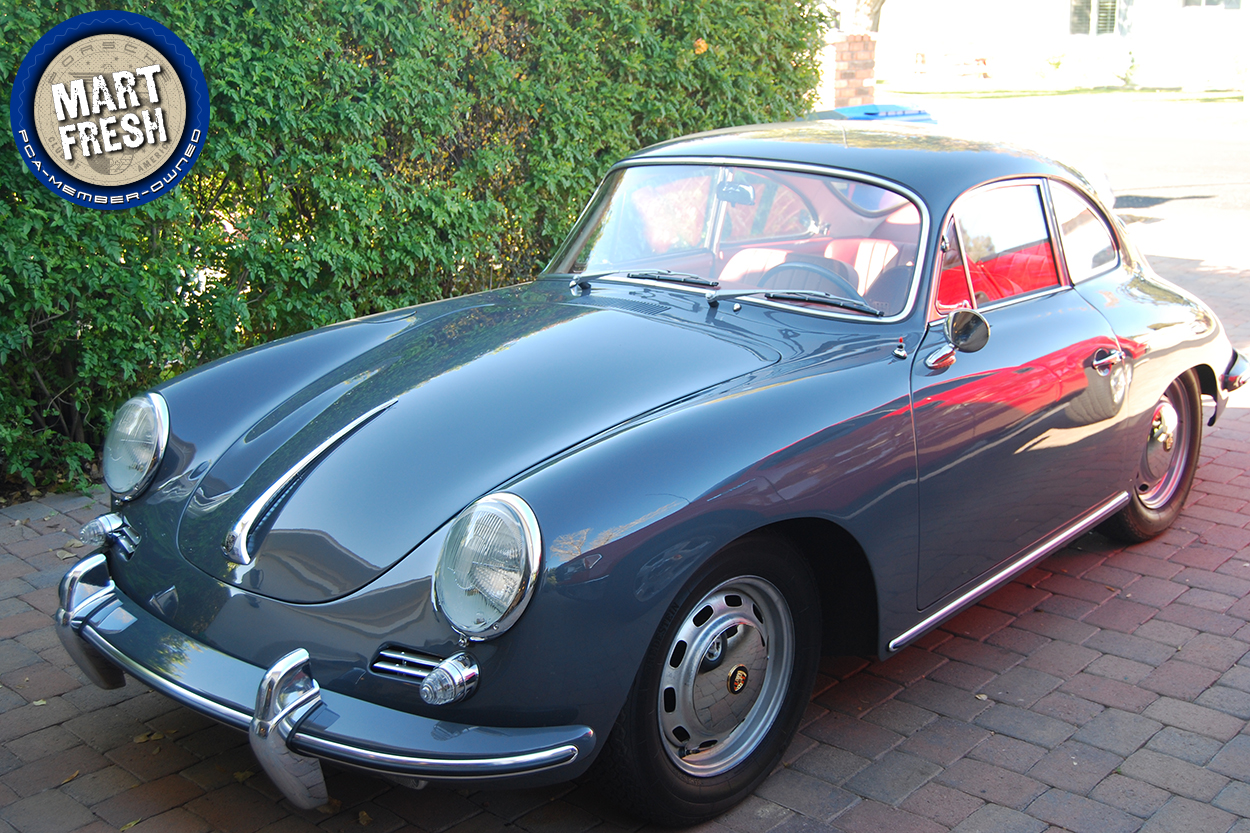 I dream in gray and red.
The car of my dreams is being offered for sale, a 1964 356 C Coupe in the color combo of Slate Grey and Red. This is EXACTLY the car I'd love to have one day. Pluses include chassis/engine numbers, color, and options matching per the Kardex, it's a Euro Spec car, and it was originally delivered to the famed Brumos dealership in 1965. The 12-year-old restoration looks quite handsome in the photos. Upgraded carbs and heads should bump up the performance a bit, something I'd do too. Factory head rests, original tool kit, jack, and manuals are included. Buyers will definitely want to bring along or have a PPI done by 356 expert for an objective set of eyes.
Unfortunately my kids are heading off to college, so I'll have to continue to dream. If you end up buying it, do you mind if I live vicariously through you? — Vu Nguyen, Executive Director, Porsche Club of America
Click here for PDF archival copy of ad
---
2012 Porsche 911 Turbo S Cabriolet - $97,900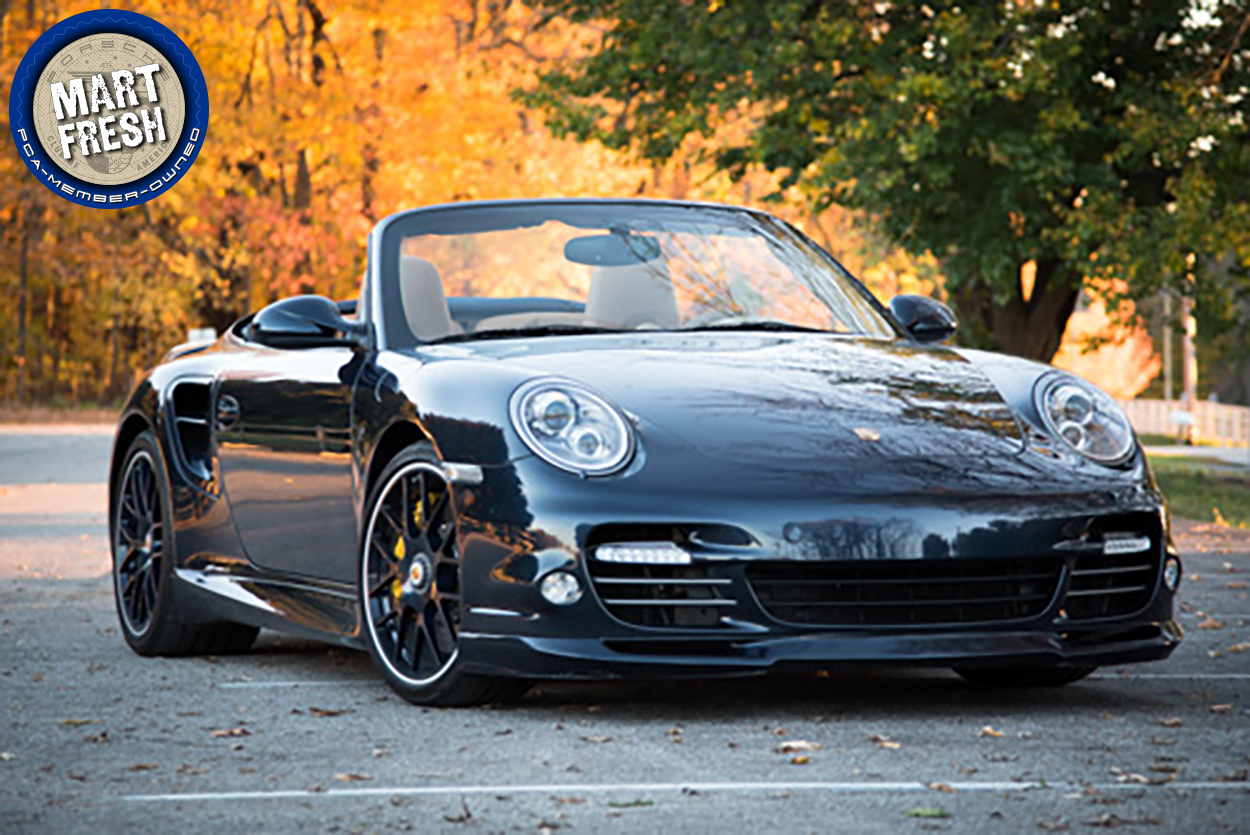 One of the first truly fast cars I ever drove was a 2012 911 Turbo coupe with the PDK transmission and 500 horsepower, and it made quite an impression on me. The 3.8-liter twin-turbo flat six, all-wheel drive, and double clutch auto gearbox allowed me to point and shoot out of tight corners at full throttle with little drama, as well as road trip in total comfort. The difference between that car and my Mart Fresh pick this week basically comes down to the more preferable (in my opinion) dark blue paint, 530 hp, and a convertible top. While I don't often gravitate towards convertibles, this one looks stunning and is well-optioned, the perfect car for any type of weather — and I already know it will be a blast to drive. Be sure to get a pre-purchase inspection, and if it checks out you'll have one of the great modern 911 Turbos. — Damon Lowney, Digital Media Coordinator, Porsche Club of America