Porsche debuts 2021 911 Targa 4, 4S
Article by Damon Lowney
Photos courtesy Porsche
It's hard to believe the 992-generation 911 Carrera S/4S debuted more than a year ago, but since then Porsche has rolled out a manual-transmission option for the S models, introduced the regular Carrera, and now launched the 911 Targa 4 and Targa 4S. The semi-convertible-top Targa 4S splits the Carrera coupes and drop-top Cabriolets.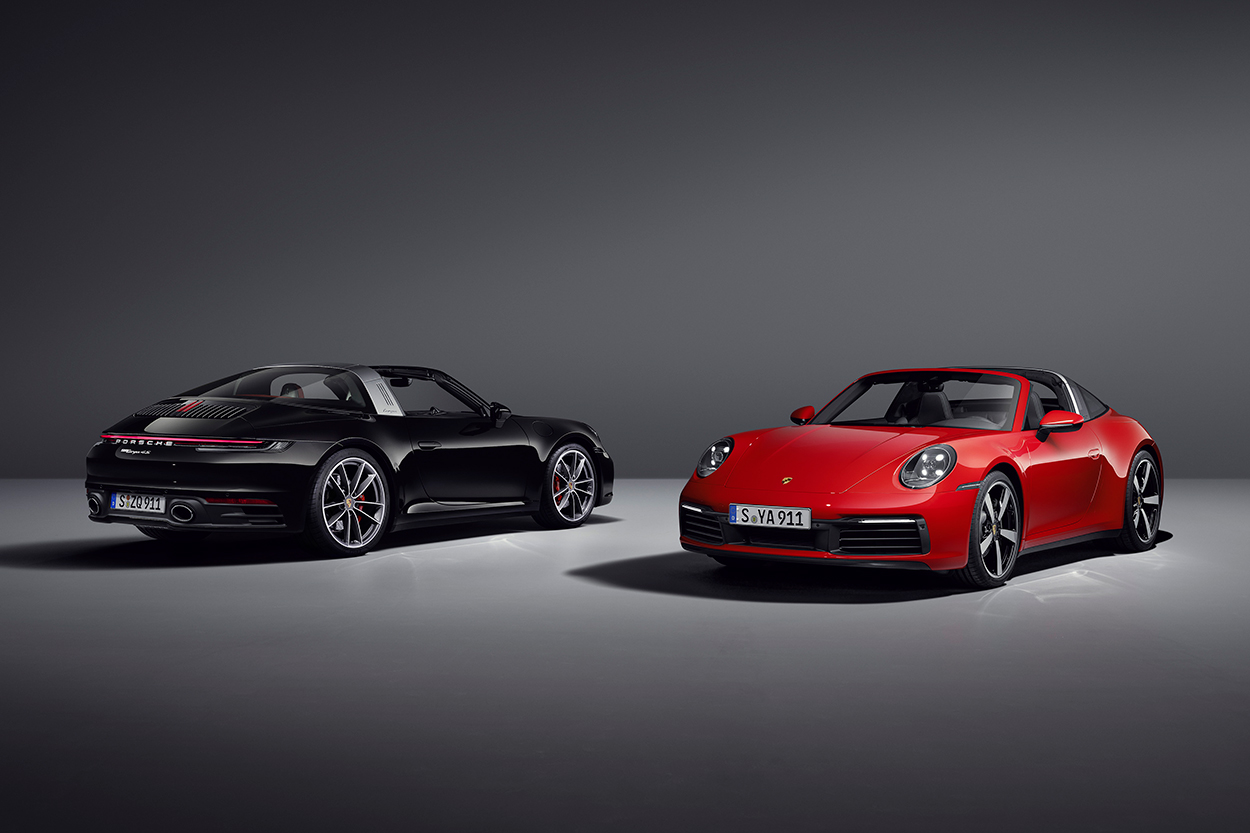 Above: 911 Targa 4S (left) and Targa 4.
Like all 992 Carrera base and S models, the Targa 4 and 4S both come standard with the 8-speed PDK double-clutch automatic transmission, though the Targa 4S may be ordered with a 7-speed manual as a no-cost option. Both Targa models get a 3.0-liter twin-turbocharged flat six, which makes 379 horsepower in the Targa 4 and 443 hp in the Targa 4S.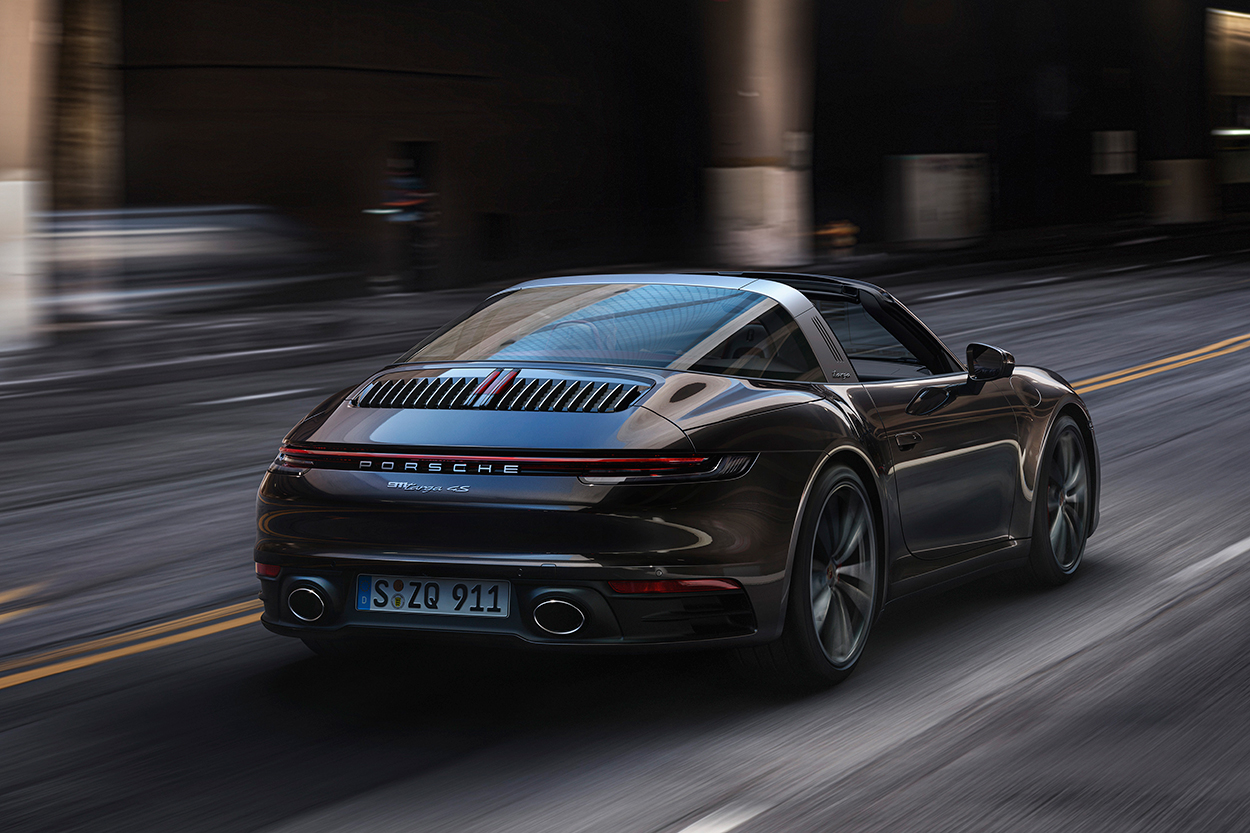 A fact that won't surprise those who've noticed the 911's generational weight increases is the new Targas indeed gained weight in the transition from 991.2 to 992. The 992 Targa 4, at 3,671 pounds, is 166 pounds heavier than the 991.2, while the Targa 4S, at 3,693 pounds, is also 166 pounds heavier than its 991.2 counterpart. Thus far, only the 911 Turbo S Cabriolet weighs in heavier. Fortunately, the increase in horsepower and assuredly some other wizardry allow the Targa 4 to scoot from 0-60 miles per hour in 4.0 seconds (0.1 second quicker than before) and the Targa 4S to do the same in 3.4 seconds (0.4 seconds quicker).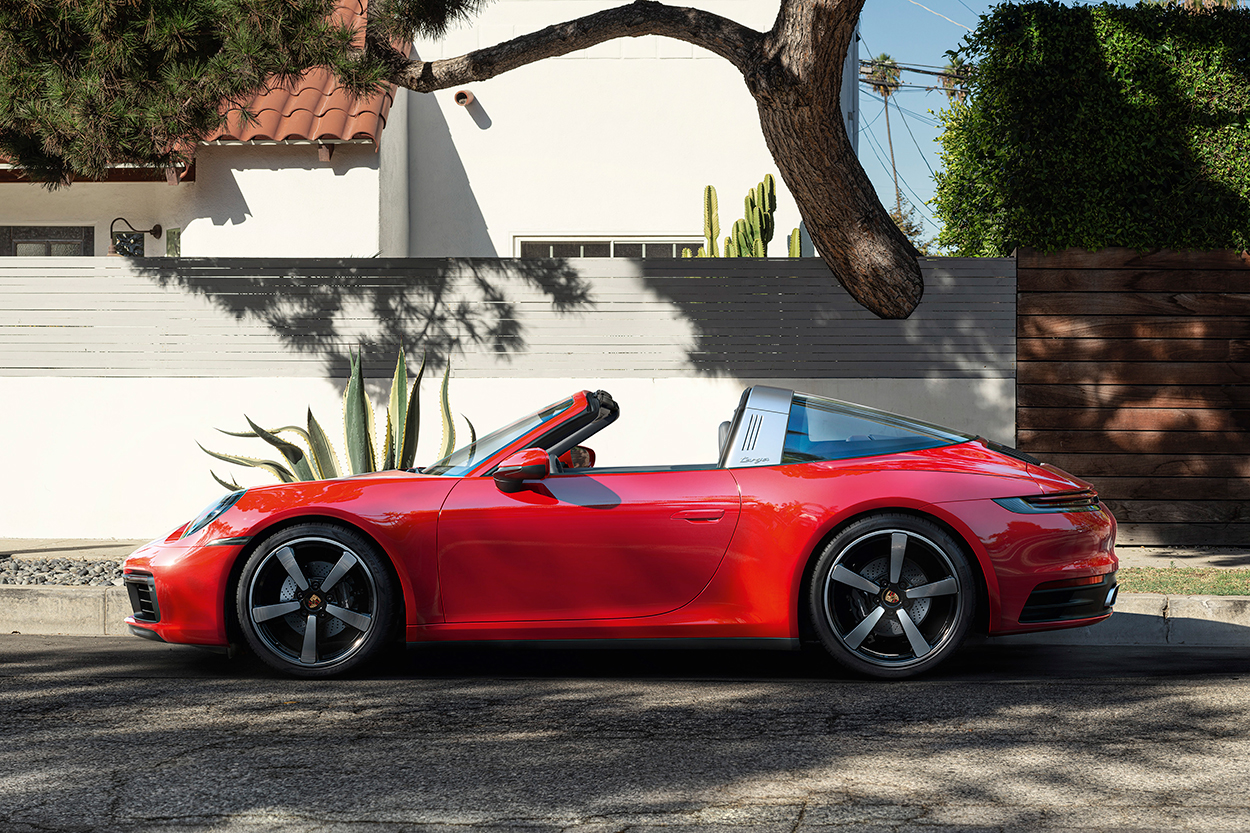 The slick Targa top is obviously the main selling point of the Targa 4 and 4S, going from closed to open or vice versa in 19 seconds. Unlike the Cabriolet models, the motorized Targa top offers the lines of a coupe with a glass rear window and nearly the openness of a full-on convertible.
Like all 992s, the Targa 4 shares the now-standard wide body with the Targa 4S. They also come standard with Porsche Active Suspension Management (PASM) and ride on staggered 19- and 20-inch wheels or20- and 21-inch wheels in the case of the Targa 4S. 4S buyers who stick with the PDK transmission also get Porsche Torque Vectoring Plus (PTV Plus) standard.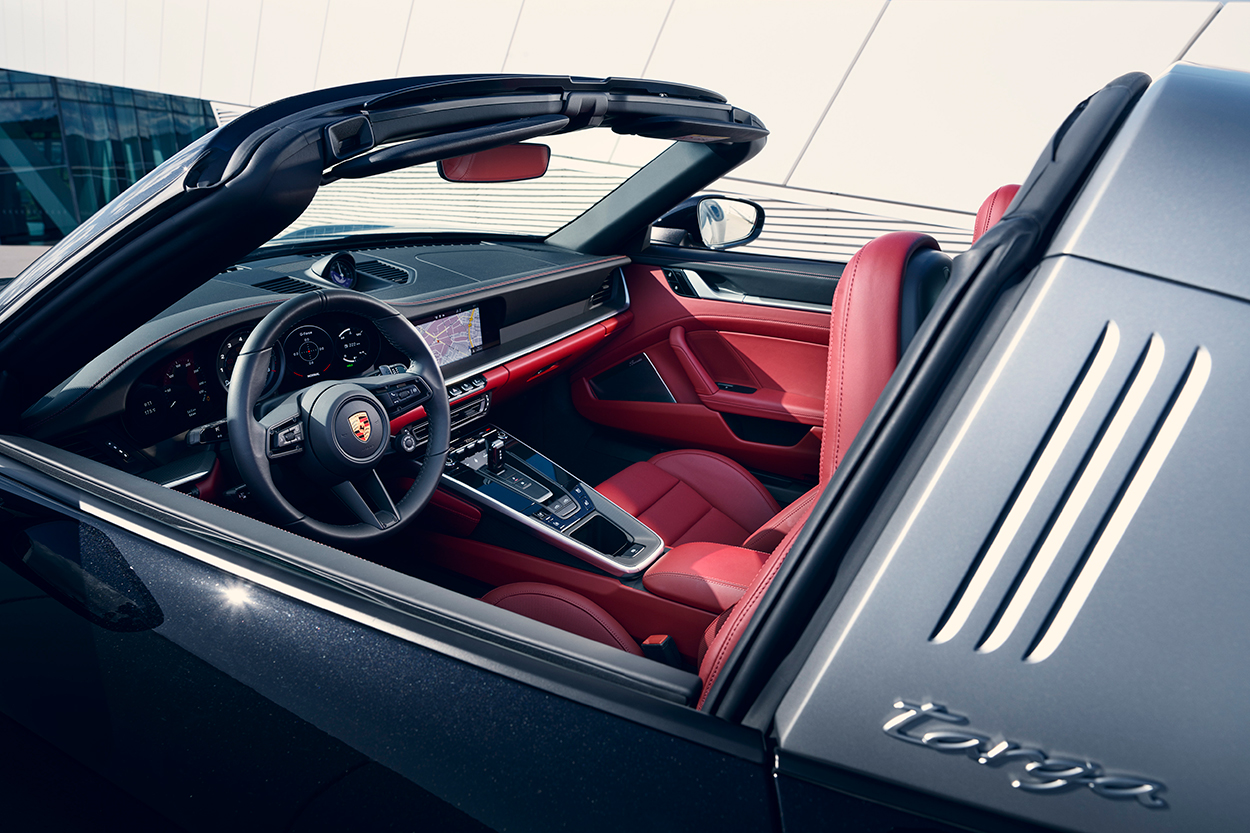 The new Targas can be ordered now, starting at $119,300 for the 4 and $135,200 for the 4S, not including the $1,350 delivery, processing, and handling fee.