The First Porsche Parade: What's in a name?
Article by RJ Wilmoth
It's been written many times in PCA history and lore, something to the effect of: "At the first national gathering there was a parade of Porsches and the name stuck." Porsche Parade: catchy phrase, we like it – but that story is simply not true. So, let's go back to December 1955 and the first issue of Porsche Panorama.
The first mention of what would become the Porsche Parade is in Panorama #1. The membership is asked if it would like a "National Rally," and a few suggestions are offered.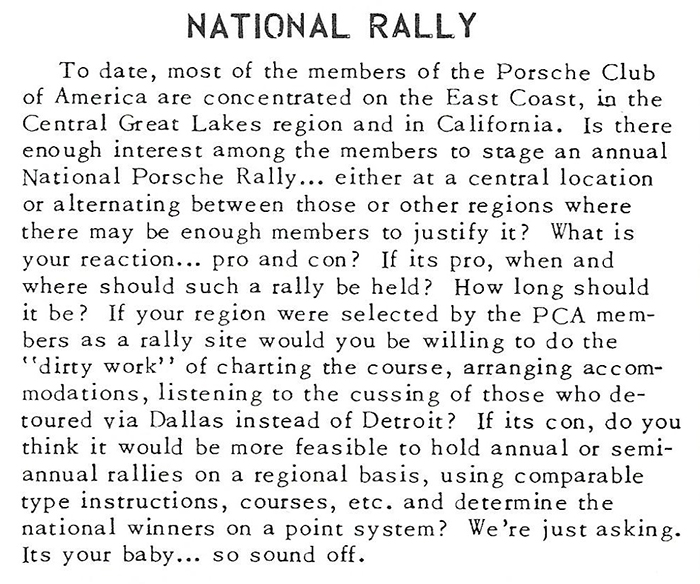 The February '56 issue has the tentative plans for the "First National PCA Symposium and Rally." Glad they chose a shorter name.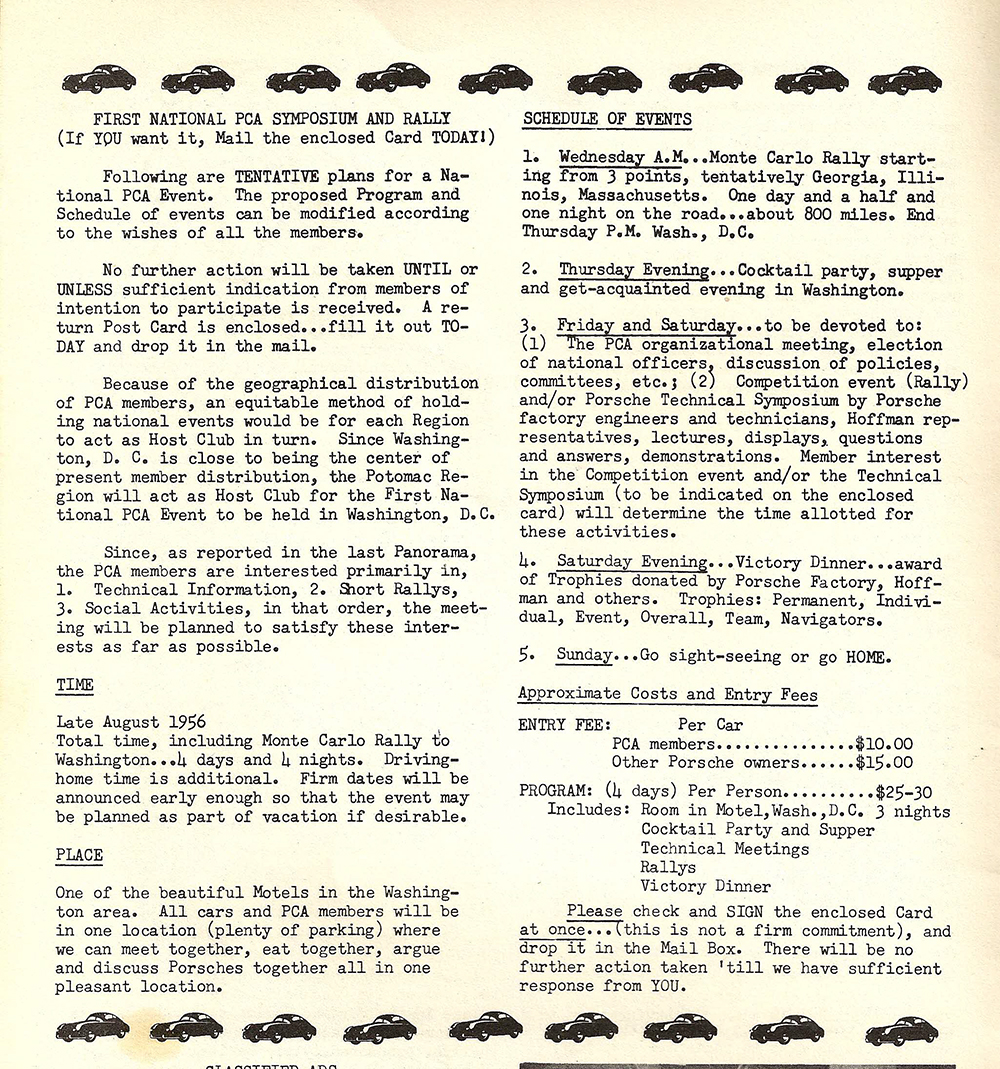 In the March '56 Panorama, the "Report on PCA National Rally" indicates 67 responses with 50 planning on attending.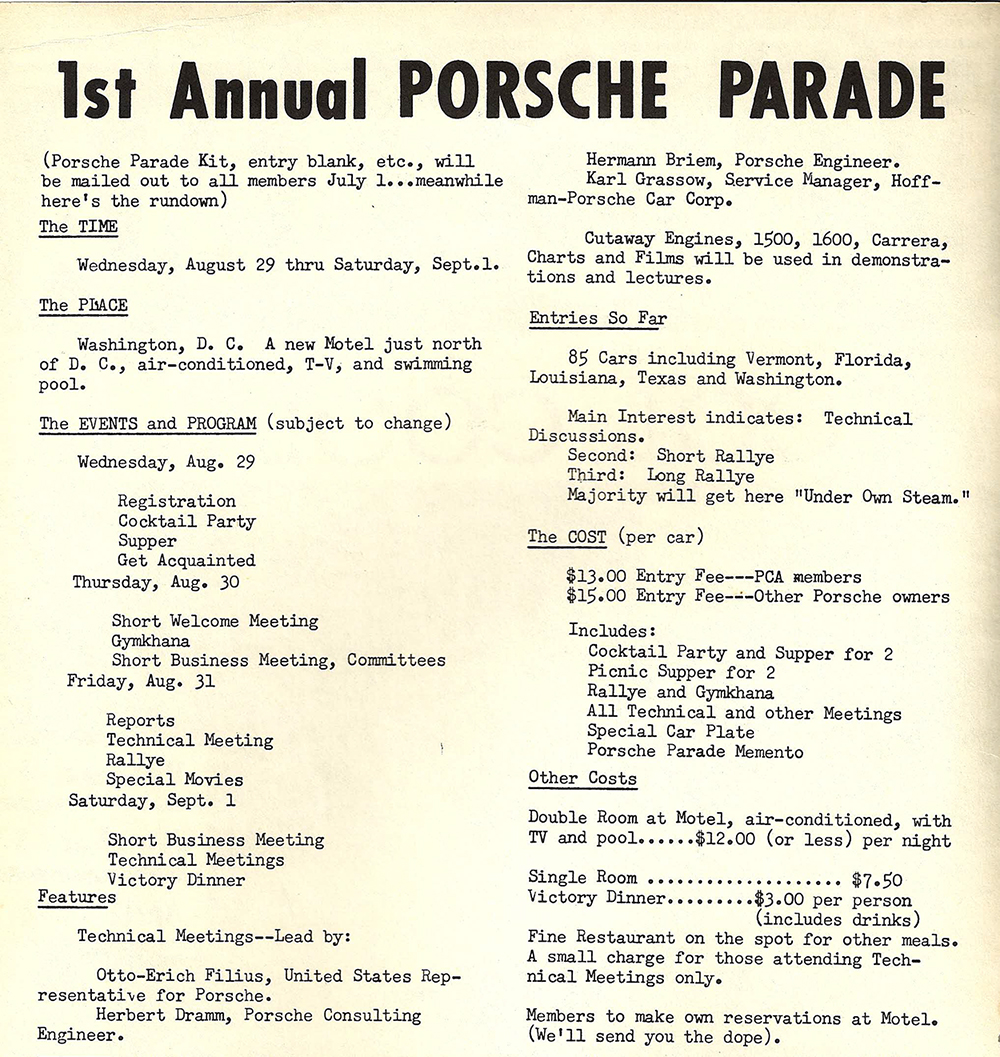 The event gets its name, Porsche Parade in the April '56 Pano, months before the event, not after. The cost may have scared some people off; the Victory Dinner was $3 including drinks.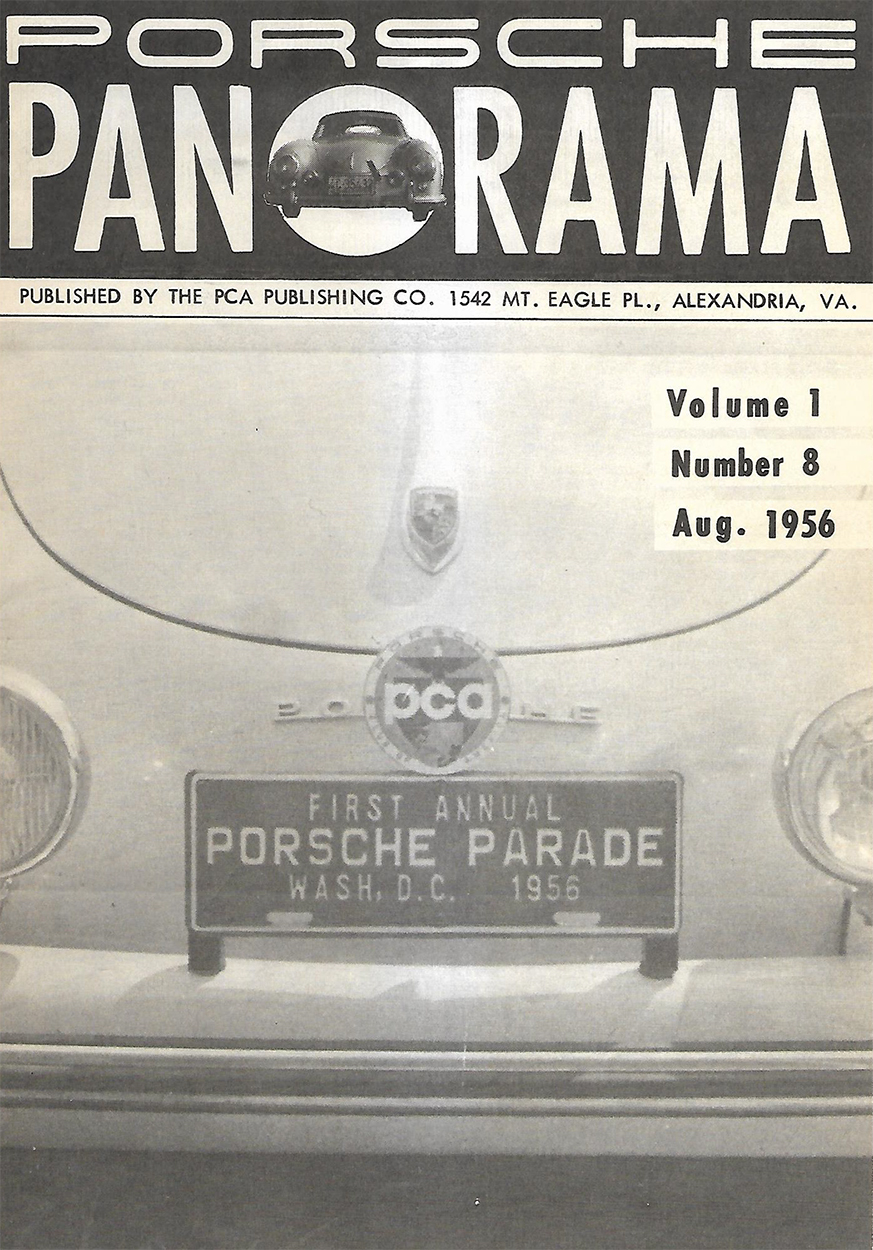 Above: Click here or on the image above to read the August 1956 Porsche Panorama.
August '56 is the first "Parade issue" of Panorama, much like what we see today with pictures and results. Click the image above to read the article.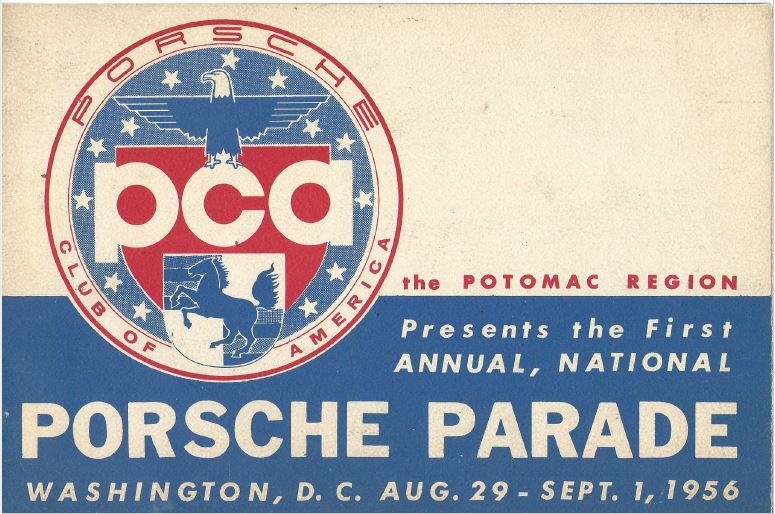 There were ten trophies to be awarded. Jack and Ginny Case won four, including the "big ones": 1st overall and 1st in the TSD Rally. 
Although most entries were from the Mid-Atlantic and New England, there were one each from Florida, Texas, and Washington state.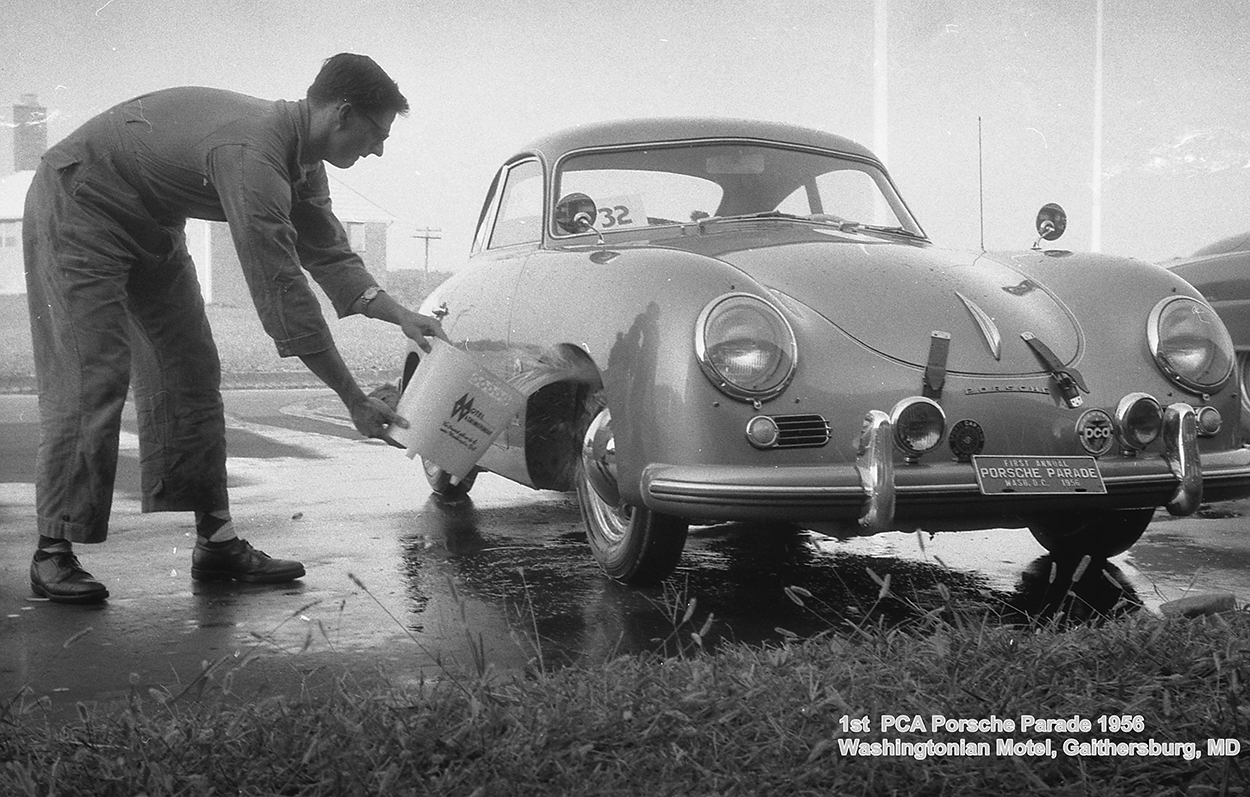 Above: Don Wester cleans his 356 at the first Parade. Don was a student in Michigan at the time. Seventeen years later he was owner of Wester Porsche + Audi and a sponsor of the 1973 Parade in Monterey. Don was a successful Porsche racing driver in everything from Carrera Speedsters to the 906.