Mart Fresh: Would you take your Porsche nearly stock or heavily modified?
Photos by the sellers except where noted
A popular PCA member benefit is The Mart, the club's classifieds section online and in each issue of Porsche Panorama. Mart Fresh is a bi-weekly column in which PCA media staff and guest contributors pick what they think are the "freshest" Porsches currently available, and then attempt to explain their reasoning. Only PCA members and Test Drive program participants have access to seller contact information. Always invest in a pre-purchase inspection for any Porsche you may consider, as seller descriptions and pictures don't always tell the full story.
---
2011Porsche 911 Targa 4 - $63,000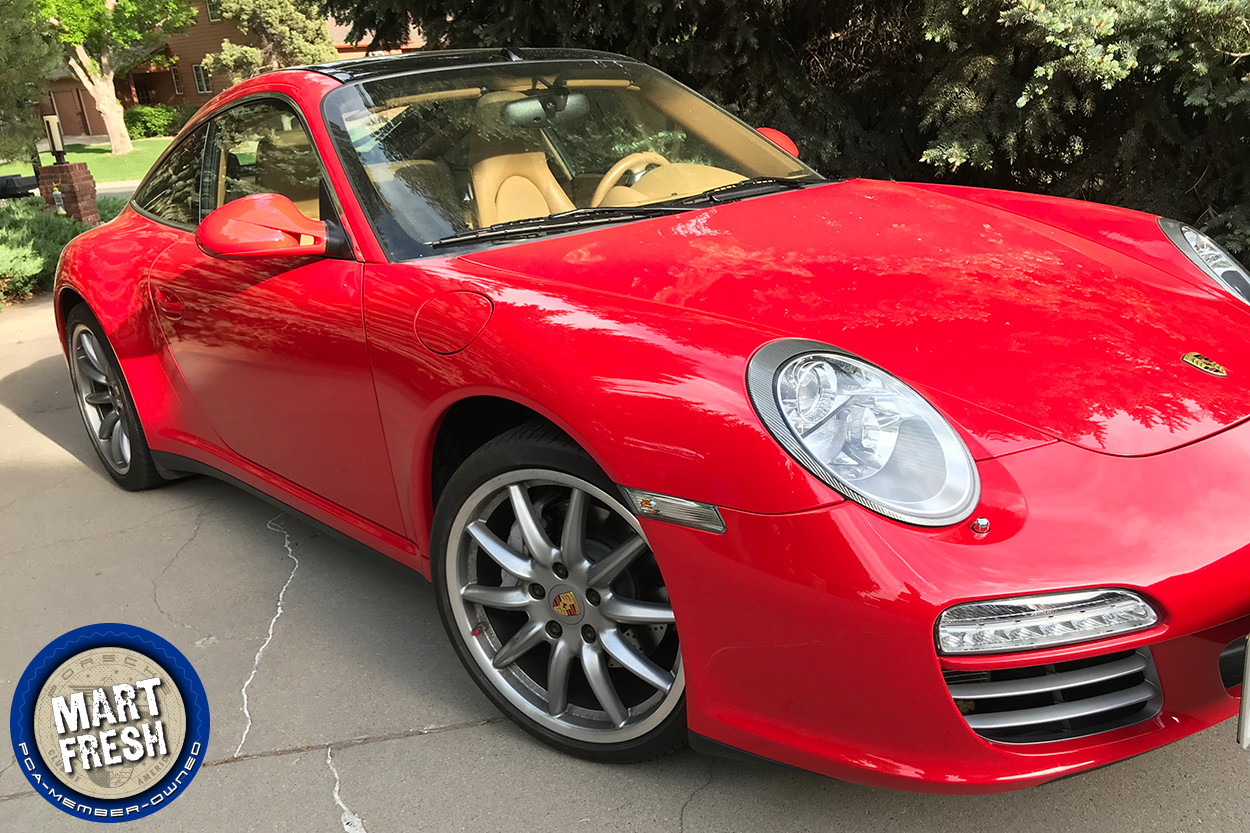 I'm a little stir crazy at the moment, so forgive me for using this car as part of an elaborate Road Trip fantasy — with less than 39,000 miles (and a CPO warranty), why not? I love the Targa, there's no better way to have a weather-be-damned driving experience, and it offsets the PDK enough that I don't even care it's not a six-speed manual. A non-S 2011 Carrera is plenty fast for highway and two-lane work, with 325 horsepower and a Montana-ready top end of about 170 miles per hour. Better watch out for the buffalo herds where I'm headed in this thing. The all-wheel drive is handy out west all year long, you never know when you'll find a high-altitude pass with fresh snow, believe me. I'd make a nice loop out of northern Colorado on the two-lanes through Yellowstone, travel around the great winding roads of Idaho and Oregon, then blast down south to the Nevada desert for a change in scenery. When I hit 50, do I go west to California, or East to Utah? Who cares, I'm in my new red Targa 4! — Brad Phillips, Business Development, Hagerty
Click here for PDF archival copy of ad
---
1974 Porsche 914 six-cylinder conversion - $51,914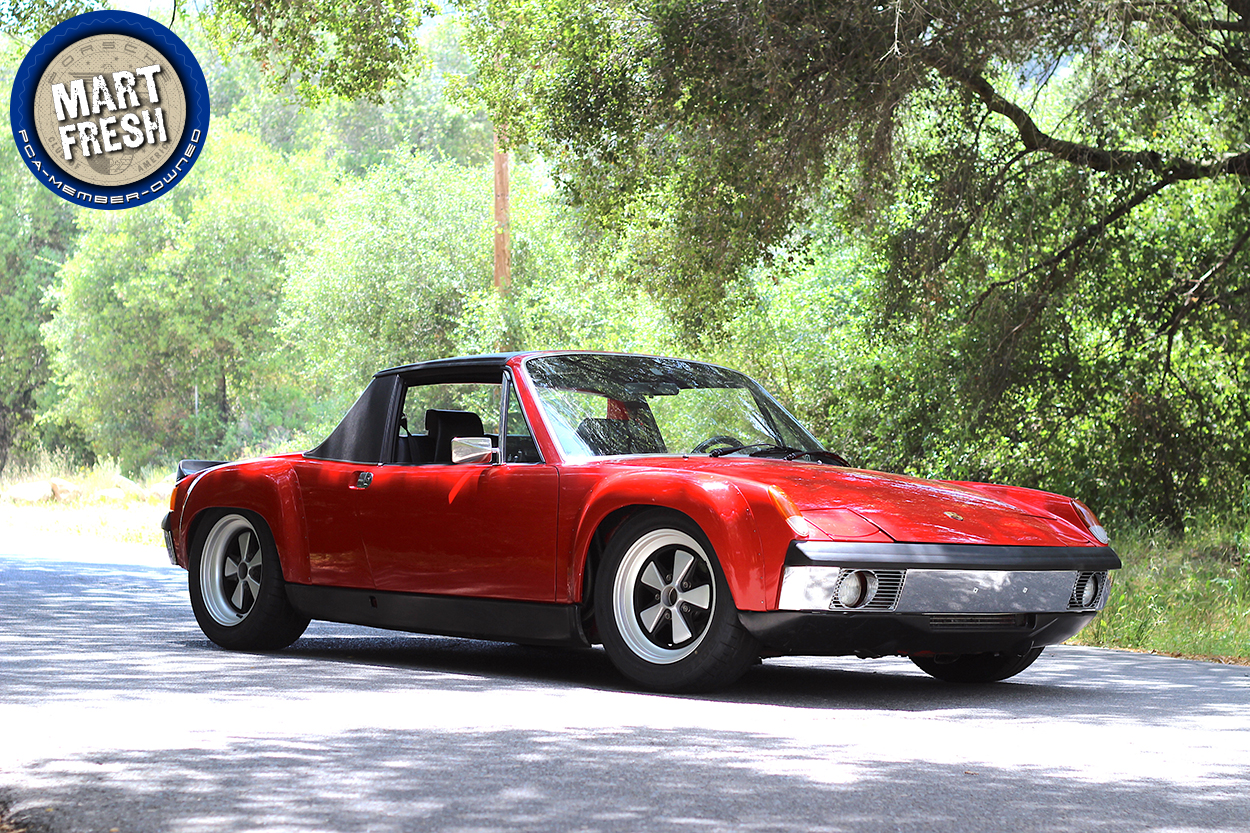 Give me a choice to purchase an unmolested, stock 914-4 or one that's been converted into a flat-six hotrod — money no object — and I'd definitely go for the hotrod because I haven't totally bought into the OEM-only mantra. Sure, Porsche does do things right at the factory and there's seldom a scenario when modifying one equals more fun, but the allure of a mid-1980s 3.2-liter Carrera flat six in a 2,400-pound mid-engined Porsche would be hard to pass up if the mods were done correctly. This 914-6 conversion has basically all the things I'd want to turn a 914 into a quick driver's car: limited-slip differential, 964 brakes, Rothsport-developed engine, bodywork, and suspension, and more. At a hair over $50,000, it's a lot less money than the $80,000 the owner spent just to make the car into what it is. Get a pre-purchase inspection at one of the fine shops in San Diego County, and enjoy it for years if it all checks out. — Damon Lowney, Digital Media Coordinator, Porsche Club of America
Click here for PDF archival copy of ad
---
1990 Porsche 911 Carrera 4 Cabriolet - $31,000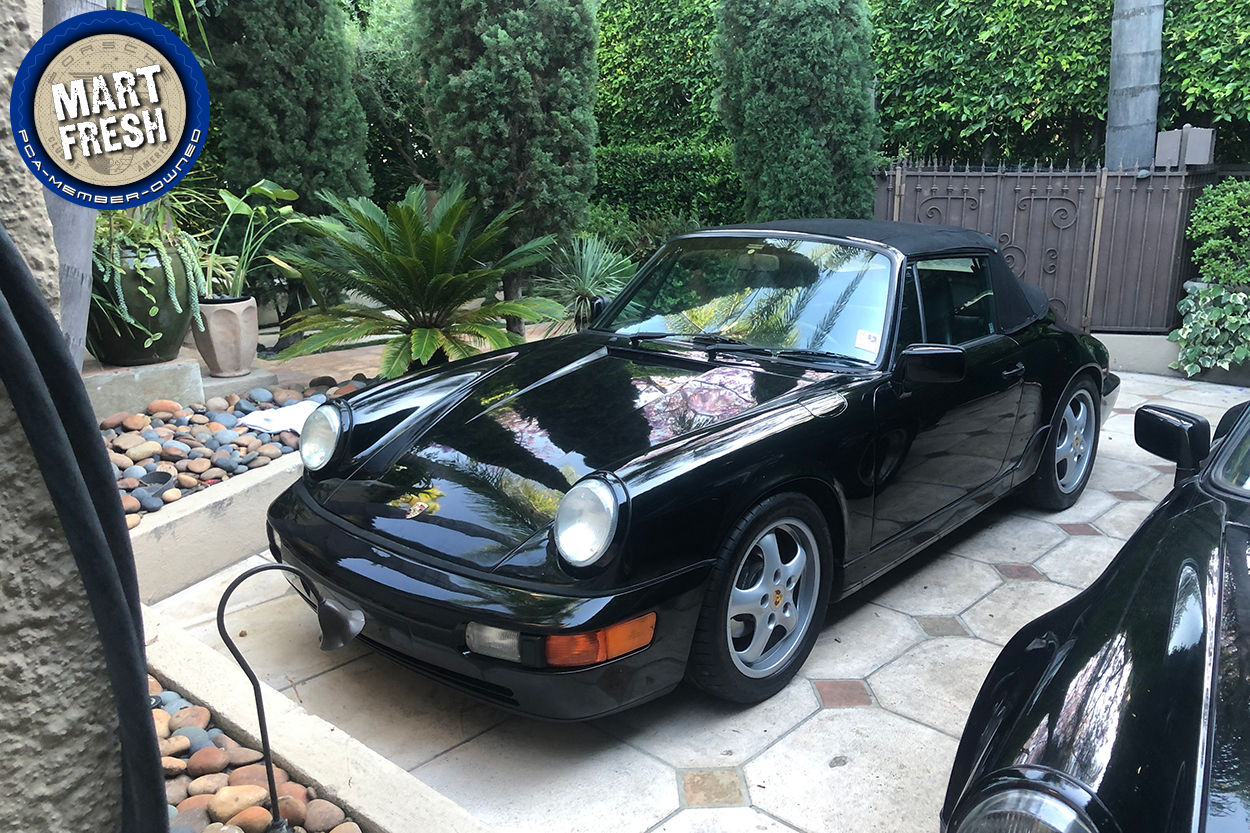 For the last five to ten years, post-356 cabriolets have been out of favor in the Porsche world compared to coupes. Yes, we get that they are less rigid, but if you're not tracking the car, is it really that big of a deal? If you want to experience real gold medal level cowl shake, get yourself an E36 M3 convertible, a 964 isn't even a bronze medalist in comparison. It's nearly summertime, who doesn't want to hear the iconic flat-six whine behind their ear, unencumbered by a layer of safety glass and sound insulation? While black might be a pain in the backside to maintain, these totally rad cloth seats are just the opposite, remaining cool even when the car is parked out in the sun. At just $31,000, this represents just about rock-bottom for a non-Tiptronic 964. As always, do get a pre-purchase inspection. After that, enjoy some fun in the sun with a classic 911 this summer. — Rob Sass, Editor in Chief and Director of Content, Porsche Panorama and PCA.org
Click here for PDF archival copy of ad
---
2001 Porsche 911 Turbo - $58,000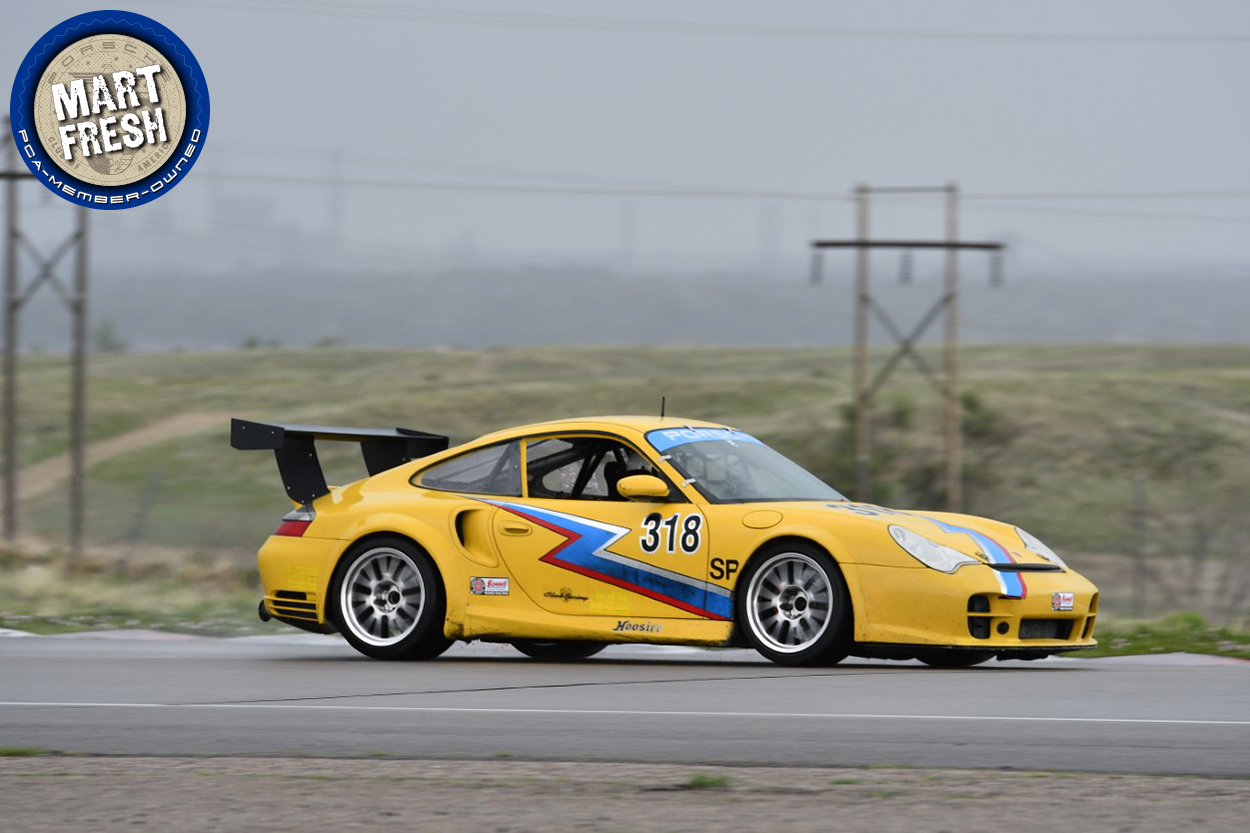 No more point-bys
Ok, ok, I'll probably still have to give a few point-bys, but with this fine piece of hardware my arm should be out the window A LOT less. Here is an opportunity to apply the old adage of "Buy a racecar instead of building one". Buying a well-sorted racecar is always cheaper than having one built. Check out the specs on this 911 Turbo; 2,890 pounds, 575 hp, AWD, 997 GT3 RSR flares (LOVE), Grand-Am wing, GT2 intercoolers, rader transmission, polished CCW wheels, and more. With many lap records, I have a feeling my driving skills won't match its capabilities for some time. The only downside to buying something like this is that it's not really a car you'd be able to regularly drive on the street.
As always, a PPI is recommended. And for this one, I would pay attention to engine history, suspension, and chassis straightness. — Vu Nguyen, Executive Director, Porsche Club of America