Mart Fresh: Cheap fun or serious performance?
Photos by the sellers except where noted
A popular PCA member benefit is The Mart, the club's classifieds section online and in each issue of Porsche Panorama. Mart Fresh is a bi-weekly column in which PCA media staff and guest contributors pick what they think are the "freshest" Porsches currently available, and then attempt to explain their reasoning. Only PCA members and Test Drive program participants have access to seller contact information. Always invest in a pre-purchase inspection for any Porsche you may consider, as seller descriptions and pictures don't always tell the full story.
---
2001 Porsche 911 Turbo - $48,500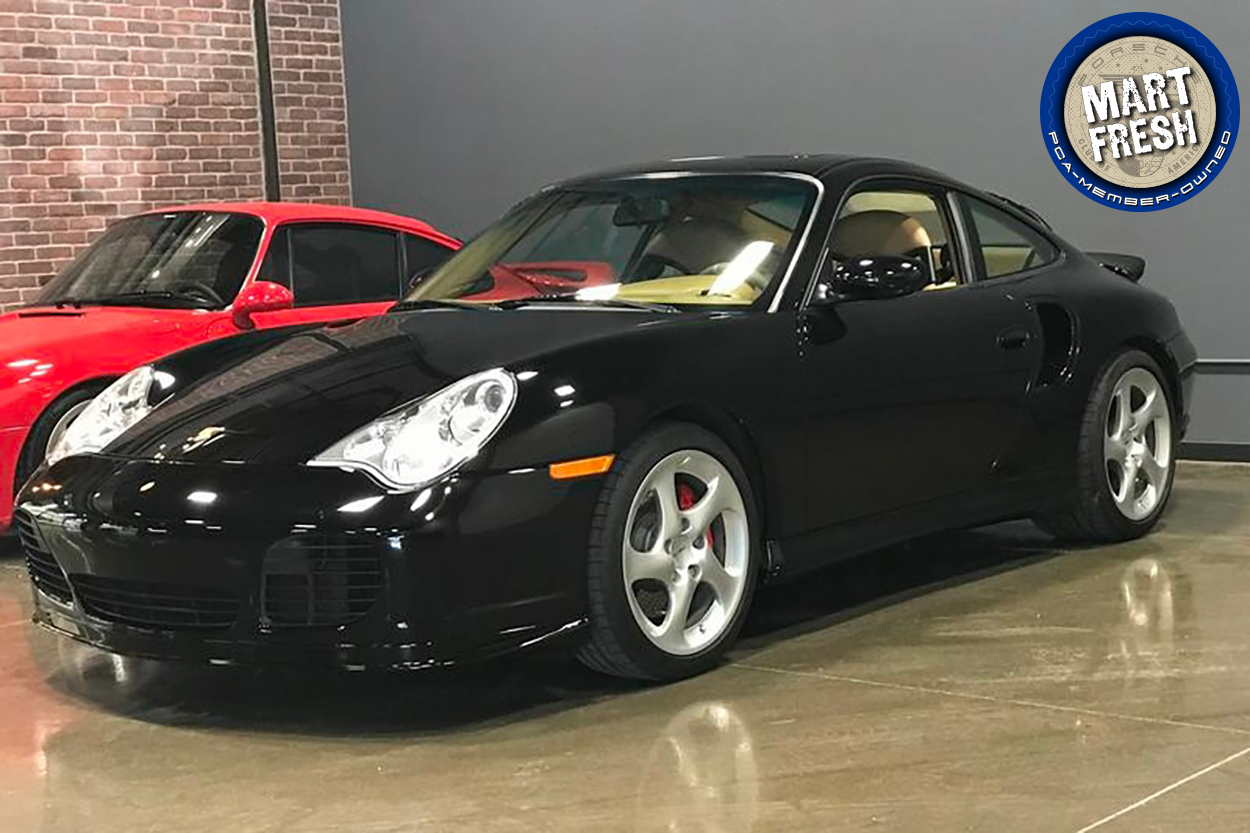 You know what I love? When someone actually knows what "tastefully modified" means. My pick this week is this 2001 911 Turbo. So what do you get for your hard-earned $48,500? Well, 550 horsepower is a good start towards my happy place, and frankly I'd probably overdrive "happy" and go straight to jail, but that's beside the point. I love a good binder of documents and receipts, those GT2/3 seats are a plus, it looks cosmetically great — it all just seems like a good package. This might be as close to a 959 as I'll ever get, and hey I've saved what, two million bucks? It looks well taken care of in a proper enthusiast fashion. Being located in Toronto means there may be some other things to look at, but not a deal breaker by any means. Let's go get some BOOOOOST… — Brad Phillips, Business Development, Hagerty
Click here for PDF archival copy of ad
---
1984 Porsche 911 Carrera (with M491 option) - $69,000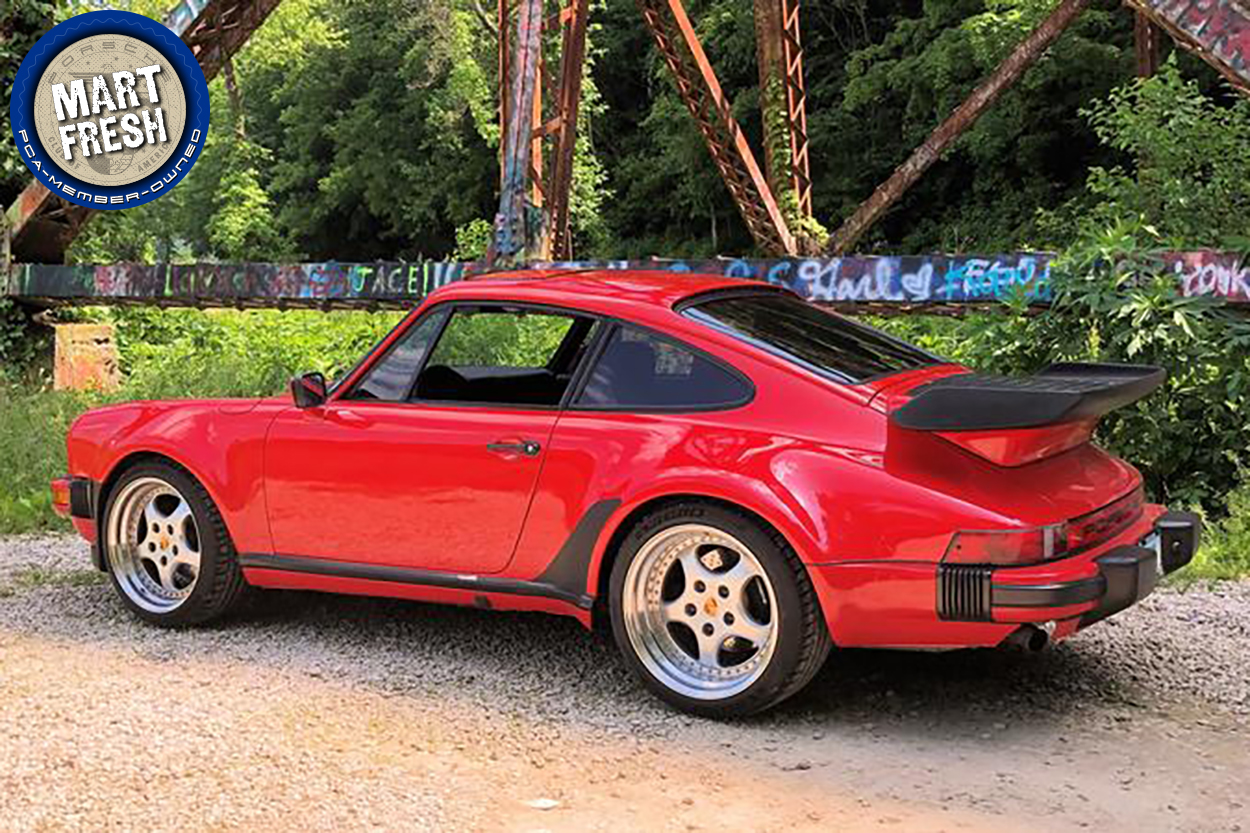 For a long time, I didn't get the appeal of the 911 with option M491, or Turbo-look widebody. It's what we got in the US when the Turbo went on hiatus for about five years, and seemed like a rather inadequate consolation prize to me at the time. And for a while, when the Turbo market was depressed, Turbos and factory Turbo-look cars seemed to bring almost the same money. Well, that situation has changed. An actual Turbo with these miles is close to $100,000, so I can rationalize this sort of purchase a lot easier. There's a lot to like about a Guards Red 911 coupe with wide hips. This one has had a lot of expensive maintenance done to it, and it still has under 60,000 miles. The $69,000 ask seems spot-on to me, roughly splitting the difference between a regular 3.2-liter Carrera and a Turbo: If this were a narrow-body '84 Carrera with these miles and in this condition, a $45,000 asking price would be about right. Is the factory M491 option worth the $24,000 or so? I'd say yes. As always, get a thorough PPI from an air-cooled specialist. — Rob Sass, Editor in Chief and Director of Content, Porsche Panorama and PCA.org
Click here for PDF archival copy of ad
---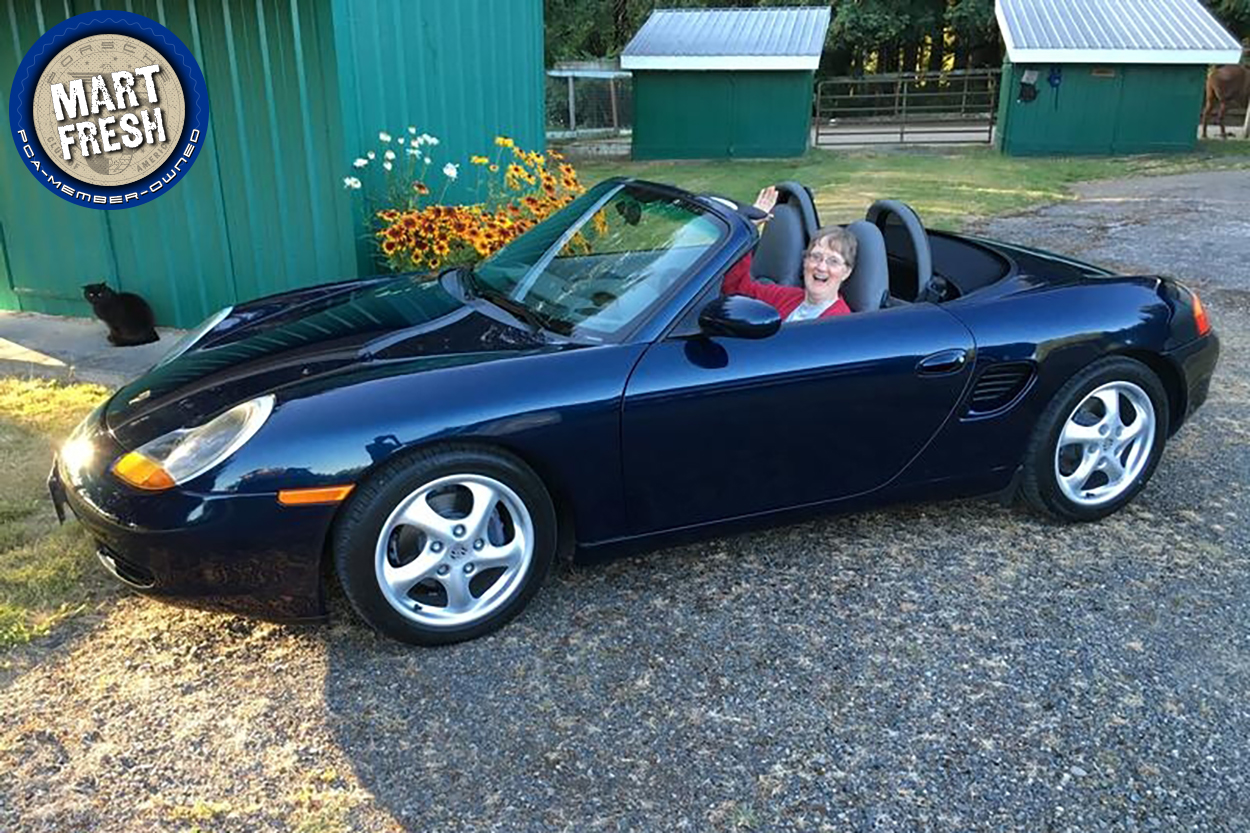 "Let me know if you ever come across a good deal."
That's what people say to me all the time. Or they'll say, "I'd love to be able to afford a Porsche someday." Well folks it's YOLO time! This 1998 Boxster is a fantastic opportunity to call out that friend or family member. It answers both questions with a resounding "Well here you go, make it happen." Where else can you buy a fun five-speed manual car with major services, including all-new OEM suspension, tires, and new top. 
Seems to have good records as well. In addition to a comprehensive PPI, I'd plan to have about $4,500 in reserve to possibly upgrade the intermediate shaft (IMS) bearing, water pump, and other miscellaneous common maintenance items. It still amazes me that there are deals like this out there. — Vu Nguyen, Executive Director, Porsche Club of America
Click here for PDF archival copy of ad
---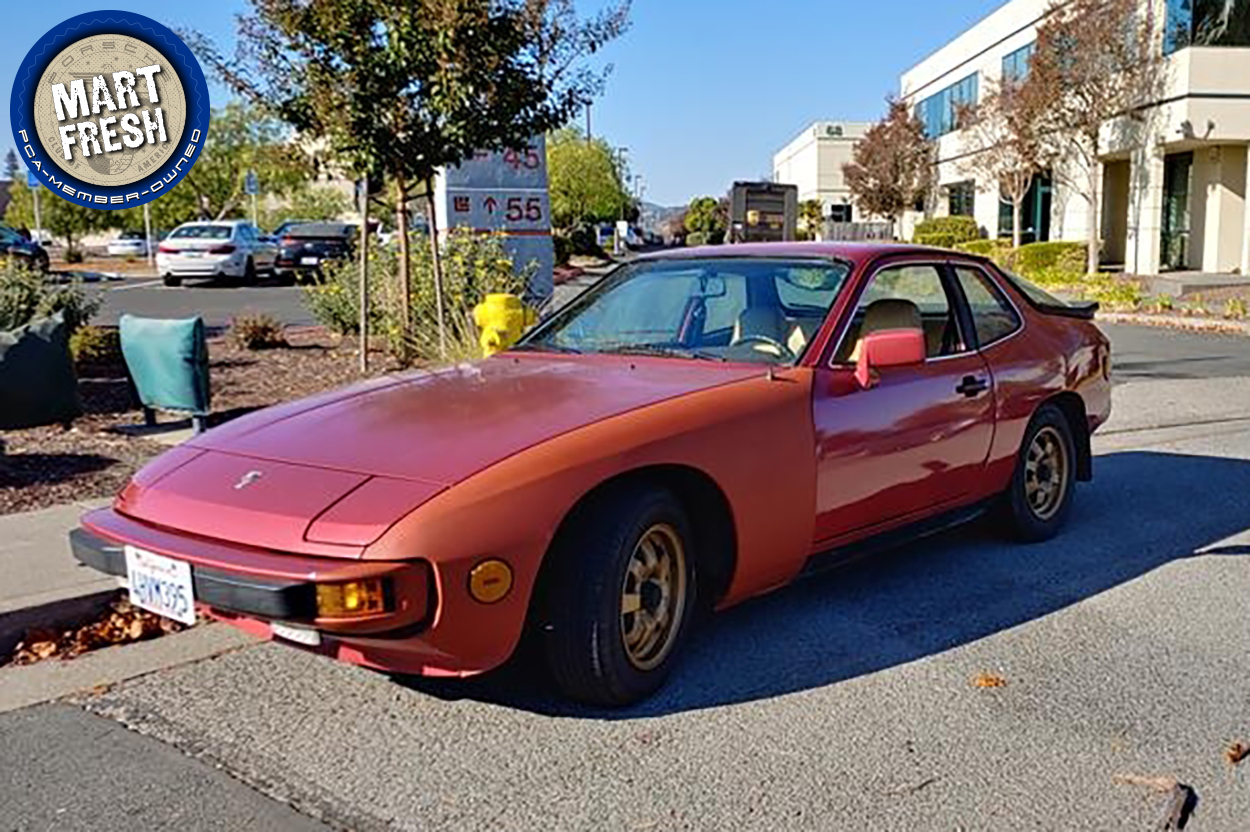 I've never driven a 924 but have plenty of experience in 944s, and there's a reason for that. The first 924s were sloooow. Maybe I'm missing the point, as I've learned over the years that driving a slow car fast is oftentimes more fun, safer, and extremely satisfying. Well, here's what looks like a solid example of an early 924 wearing Indiana Red Metallic paint, and the seller is asking only $2,000 in spite of its low 68,000 miles. Why? The seller says it's recovering from a parking lot "insult," which, judging by the last photo (pictured above), means it was involved in a low-speed fender bender, requiring the replacement of the driver-side front quarter panel, which has a non-matching color. Yes, Indiana Red is rare, and it's metallic, making a matching respray of the fender a more daunting and expensive task than one might think. Just five years ago, before the "insult," this car competed in concours (around the same time it had a full respray), and the rest of the car looks to be in nice shape — inside and out. It might just be the perfect first Porsche, or a fun side project or weekend car for not much money. Try finding one of these in good condition (sans mismatched fender) for $2,000, and you'll likely be searching for a very long time as their values are rising. As for me? If I didn't live 2,800 miles away, and because I don't mind an imperfect body, it'd probably be in my garage right now. My loss, your gain. — Damon Lowney, Digital Media Coordinator, Porsche Club of America