Porsche gives us more reasons to wait and buy a 2021 718
Article by Damon Lowney
Photos courtesy Porsche
Normally we don't bother publishing miniscule year-to-year updates of a particular model — new paint color options, MSRP increase by $200, etc. — but Porsche communicated some additions to standard equipment for the 2021 718 this week which particularly make base models a better value.
Those who are aiming for a base 718 will get several bonus goodies for the 2021 model year for a slightly higher MSRP: automatic two-zone climate control, heated front seats, auto-dimming mirrors, rain sensors, Apple CarPlay, and bi-xenon headlights with the Porsche Dynamic Light System, which swivels the headlights as the steering wheel is turned. The elevated equipment levels will be applied to all 718s. MSRP for the 2021 718 Cayman will be $59,900, while the 2021 718 Boxster is priced at $62,000, both $2,400 more than the 2020 models (not including the $1,350 delivery fee).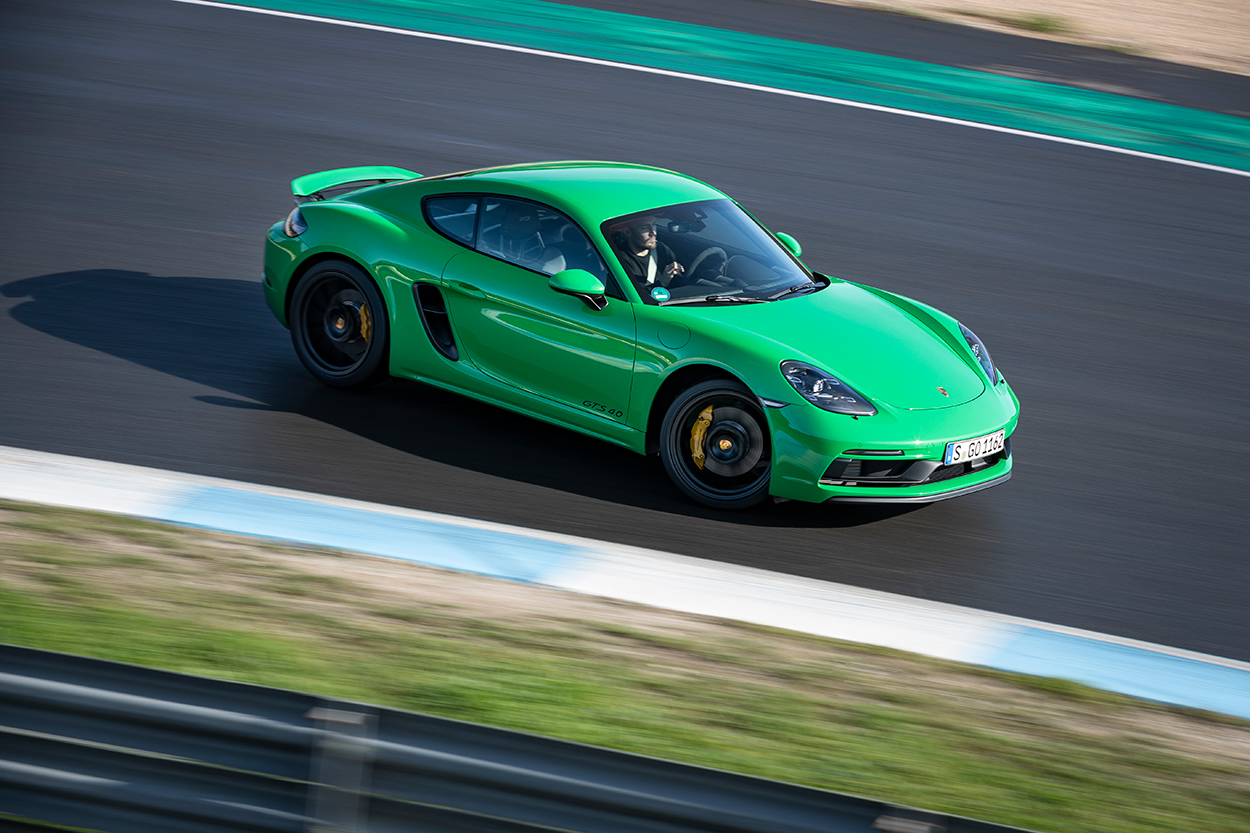 In other news, the seven-speed PDK is now available as an option on the 718 Cayman GT4 and 718 Spyder (a $3,210 option over the standard six-speed manual), and the naturally aspirated flat-six-powered 718 GTS 4.0 is also now available to order and should be reaching dealerships at the end of 2020. Buyers will be paying more for the privilege of having the GTS's 4.0-liter flat six, $86,800 for the 718 Cayman GTS 4.0 and $88,900 for the 718 Boxster GTS 4.0, $7,000 more than the previous turbo flat-four powered GTS (not including $1,350 delivery fee).