Base Porsche Taycan for Chinese market to have rear-wheel drive, 303-mile range
Article by Damon Lowney
Photos courtesy Porsche
We've wondered whether Porsche would produce a rear-wheel-drive version of its Taycan electric sedan as a base model, and yesterday the automaker confirmed as much in an announcement. Unfortunately, it initially will be available only in the Chinese market.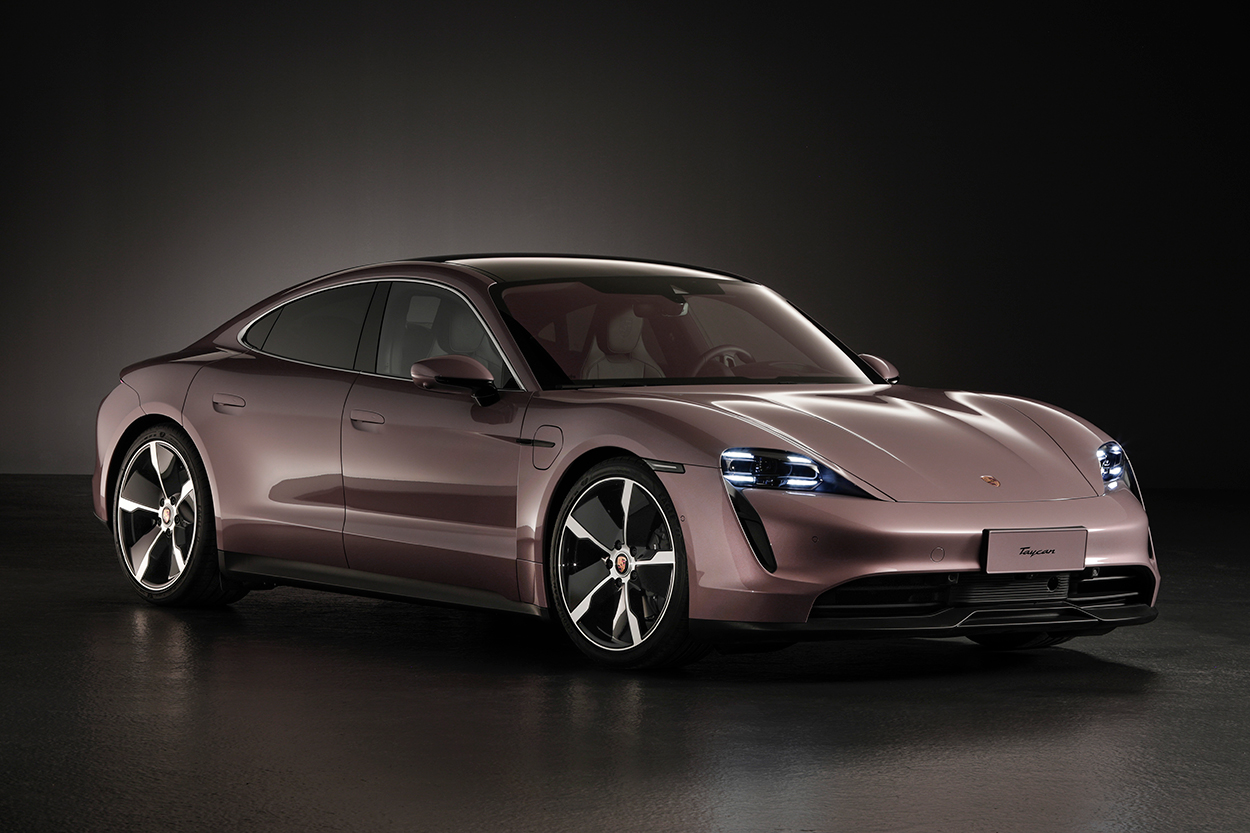 It will have one motor driving the rear wheels, producing 300 kilowatts/402 horsepower with the smaller Performance 79.2 kilowatt-hour battery and 350 kW/469 hp with the larger Performance Plus 93.4 kWh battery. The optional Performance Plus battery gives the base Taycan the longest range of any other variant, just under 304 miles, according to the New European Driving Cycle. 0-62 miles per hour (100 kilometers per hour) is achieved in 5.4 seconds with the larger battery, while top speed is 143 mph for a Taycan with either battery. The Taycan still uses the other variants' two-speed transmission for both optimal acceleration and range.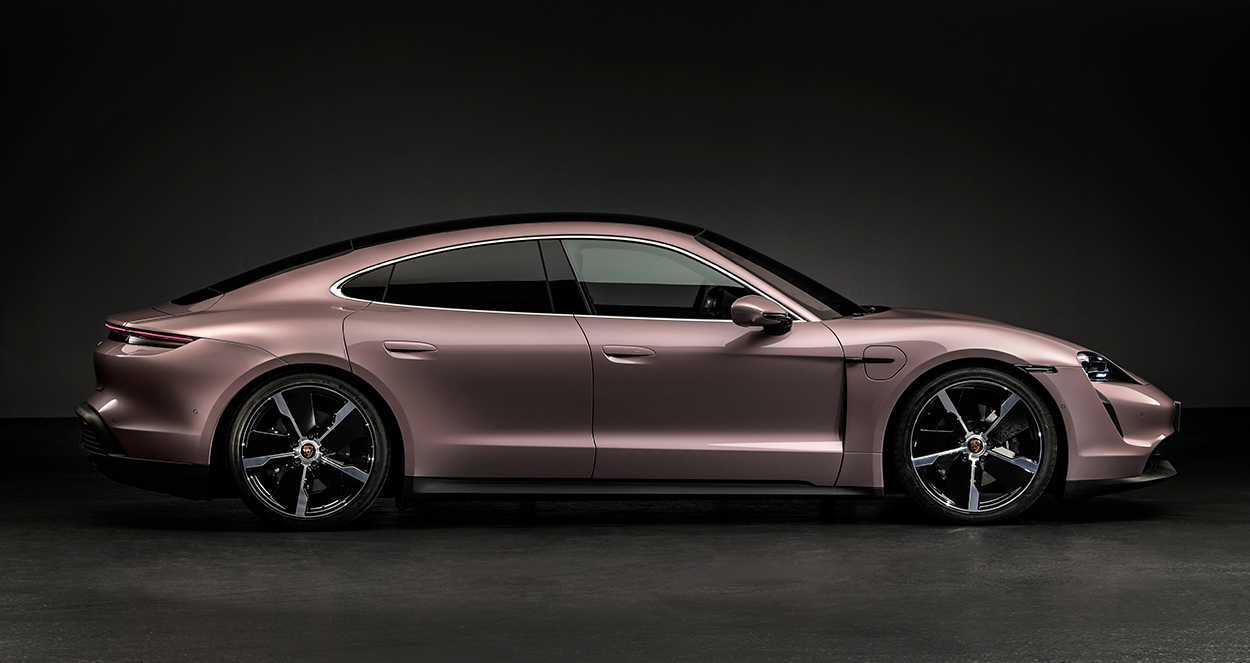 We expect the Taycan to weigh less than the two-motor, all-wheel-drive models, and perhaps it will provide a purer driving experience with rear-wheel-drive handling characteristics — we can hope, right? Instead of riding on standard air suspension, the base model comes standard with steel-spring suspension paired with active dampers, or Porsche Active Suspension Management in Porsche-speak. Of course, anything can be an option in Porsche world, including the air suspension.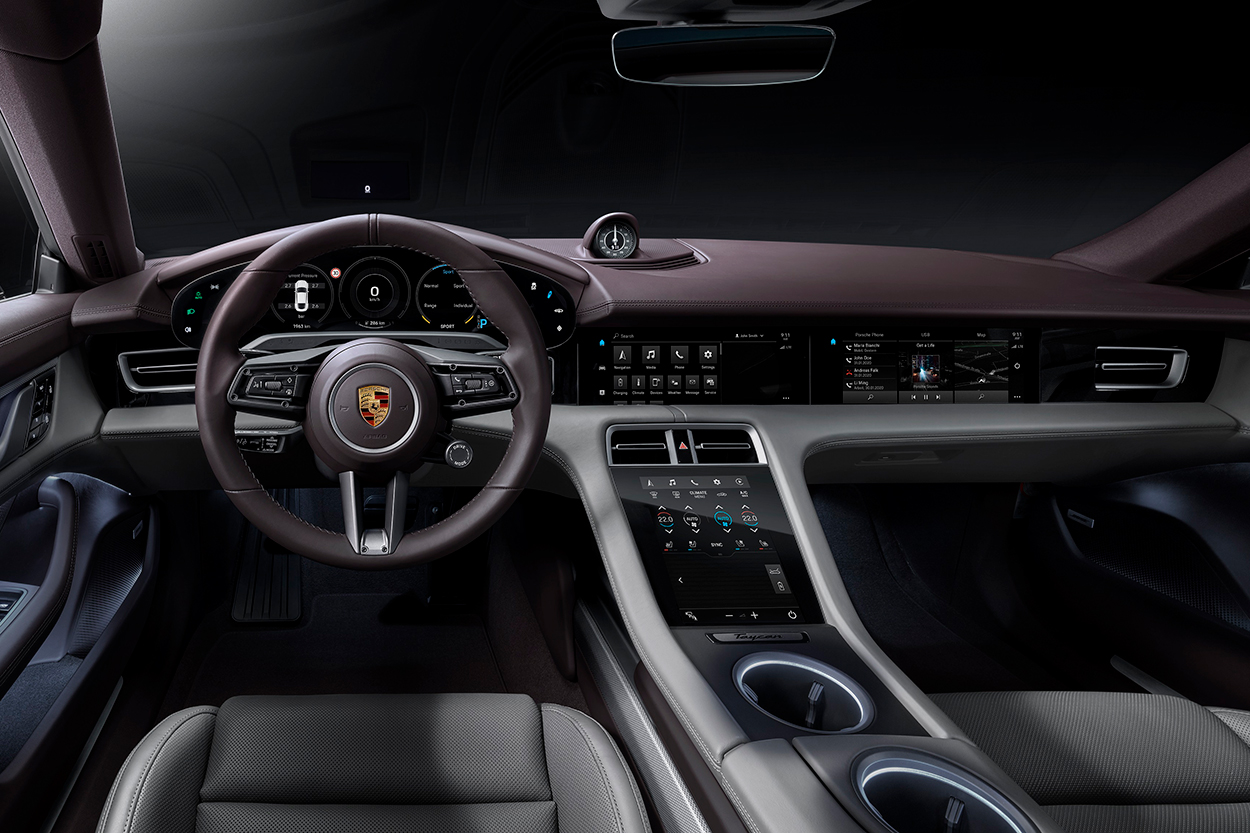 Aside from the model script, the Taycan is differentiated from more expensive models with 19-inch Aero wheels and black-anodized brake calipers.
We sure hope that the model makes it to North America, and a Porsche spokesperson has confirmed that it's under consideration. This writer thinks it would be a compelling model for the North American market, a less-is-more sort of thing for enthusiasts who prefer RWD and may not have the means for a 4S or Turbo, and a less expensive entry point for consumers who could care less about how many wheels are driven but want maximum range.