I went to buy a Porsche 911 SC, wound up with a 996 Carrera 4 instead
Article and photos by Rob Sass
Over the past 25 odd years, I've owned no less than five air-cooled 911s. It's rare for me to be without one for more than about five years. And since I sold my last one (an '82 SC coupe) in 2014, it seemed like I was well overdue.  My 968, while entertaining, wasn't as kid-friendly as a 911 — the 944-style curved rear seat bottoms found on an early 968 don't accommodate a booster seat very well. And since my kids like to go in the Porsche, the 968 needed to go.
The likely candidate to replace it was a '78 SC Targa in Guards Red with Cork leather. Ordinarily, I'd prefer a coupe over a Targa, but this one was a first-year SC with bright, rather than anodized, trim and a lovely brushed stainless-steel Targa bar. Sitting on 15 x 7- and 15 x 8-inch Fuchs, and at just the right ride height, it looked like a winner, especially with a recently rebuilt engine and 915 transaxle. Porsche Panorama contributor Nathan Merz threw a monkey wrench into the plan, however, by texting me a link to a Mart ad for a '99 Carrera 4 with an aero kit.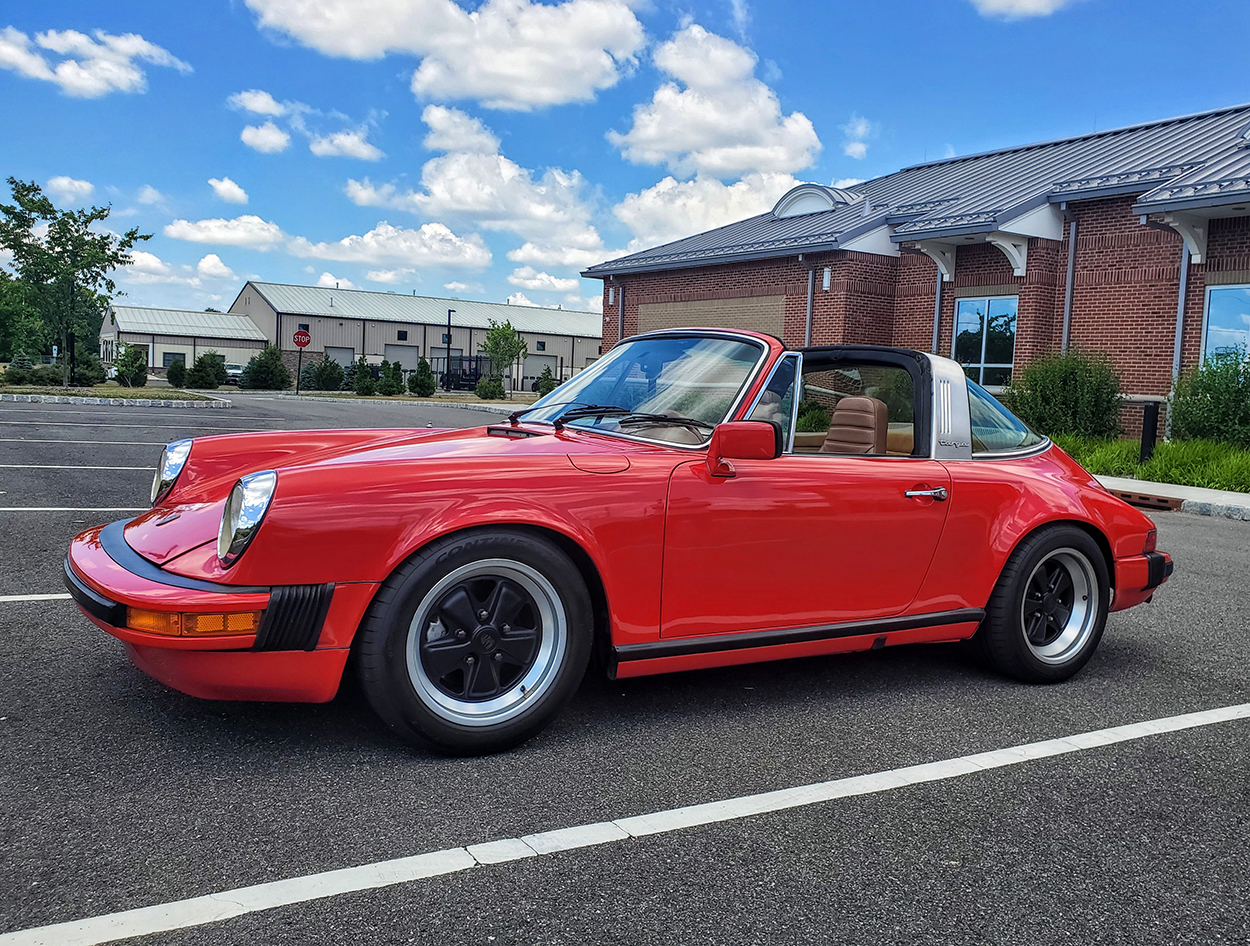 A 1999 996 Carrera was the first Porsche purchase that I made after taking the job as Panorama editor. It was a thoroughly lovely car, and its maintenance-intensive black paint was the only annoyance. But the siren song of a 996 Turbo sent the car down the road to a new owner after about a year. Oddly enough, the Turbo proved to be an exercise in frustration. There were few places in suburban Baltimore/DC to enjoy the car's potential, and it would end up being a magnet for every cop and kid with a Hemi Challenger or V8 Mustang. In short, I missed the accessible performance and tossability of the naturally aspirated, narrow-body 996. I always expected to own another someday, I just hadn't counted on someday coming so soon.
I was so taken with the Targa, I very nearly called the 996 owner to cancel the appointment to look at the car. Fortunately, I didn't. It was a classic 30-second car — meaning in the first 30 seconds, it was obvious that this was an outstanding car. Well-maintained, glossy Guards Red paint (all original according to my paint meter) and a perfectly well-kept black partial-leather interior were nice to see, but the aero kit and the stance of the car sitting on 18-inch Apex         wheels and coil-overs sold me, not to mention the A/C blowing about 40° or so out of the vents on a 90° day. I was instantly reminded as to how much I loved the 996's lightly-assisted hydraulic steering, how at speed it approximates the feel and effort of an earlier air-cooled car minus the bump-steer. Spending a week in a new 992 also underscores how small and lightweight the 996 feels. Intermediate shaft (IMS) bearing, rear-main seal (RMS), air-oil separator (AOS), and water pump had already been done, and a thorough pre-purchase inspection showed the cylinder bores to be pristine.
In short, I adore the car, the factory exhaust with a Gundo-hack sounds perfect, the throttle response is delightful, and with about 300 horsepower, the car seems to live in a performance envelope that is perfect for street use — you can actually zing the car up to its seven-grand redline in at least the first three gears without fear of prosecution or forfeiture. And while it elicits a hearty guffaw from Executive Director Vu Nguyen when I say it, it looks to be a keeper. That term of course being somewhat relative when I'm the one applying it.