Mart Fresh: A rear-, mid-, or front-engined classic Porsche?
Photos by the sellers except where noted
A popular PCA member benefit is The Mart, the club's classifieds section online and in each issue of Porsche Panorama. Mart Fresh is a bi-weekly column in which PCA media staff and guest contributors pick what they think are the "freshest" Porsches currently available, and then attempt to explain their reasoning. Only PCA members and Test Drive program participants have access to seller contact information. Always invest in a pre-purchase inspection for any Porsche you may consider, as seller descriptions and pictures don't always tell the full story.
---
1979 Porsche 911 SC Targa - $28,000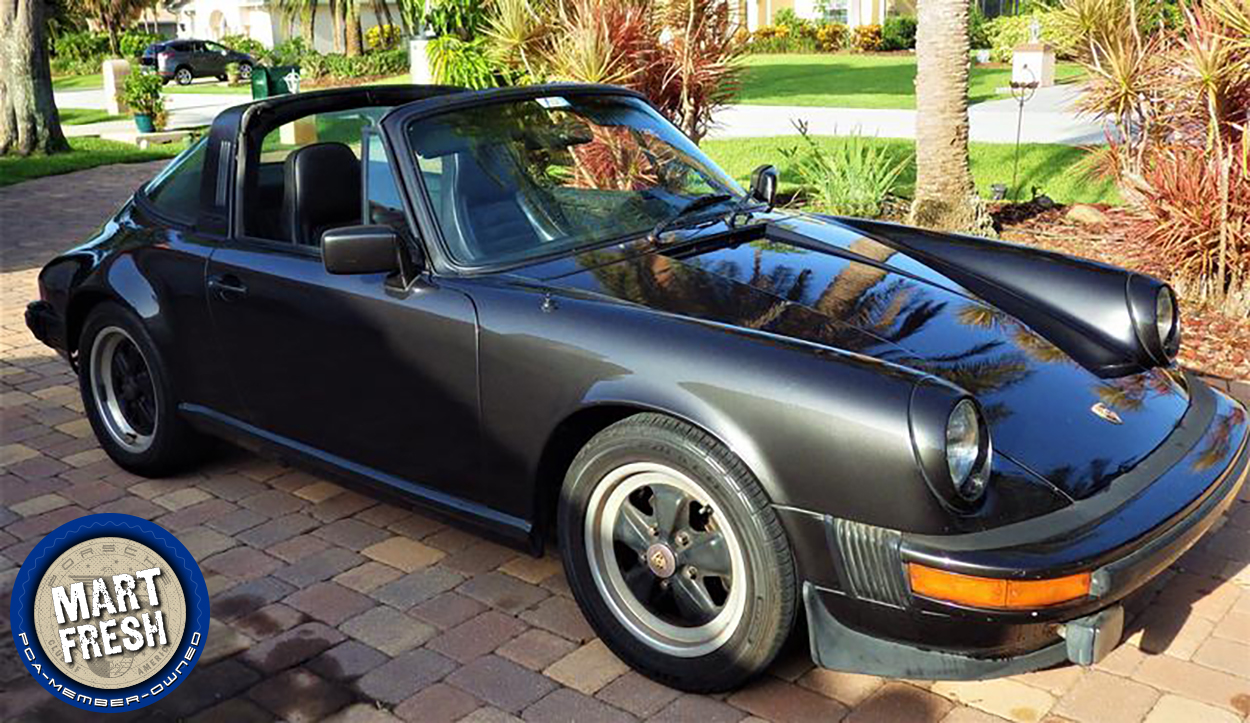 G-series 911s have been on the rise in value lately. Here is an opportunity to catch a wave before it passes you by. This '79 Targa would be a sweet driver, and priced at $28k, it reflects its condition. That said, with a little elbow grease I think you could make it even better. Mechanically it was gone through quite some time ago, but a fulsome pre-purchase inspection can determine its current condition and possible needs. Cosmetically the exterior paint could use a bit of touch-up, a good cleaning of the rubber bits, and perhaps refinish the faded Fuchs wheels. The Targa top looks like it's in great condition. The interior is especially impressive (except for the RCA wires hanging down from the dash), complete with sport seats and a good-looking aftermarket steering wheel. I see a few performance bits on the car, which is nice. If it were mine, I think adjusting the torsion bar settings to Euro ride height would really make this Targa have presence.
The downside and perhaps reason for such an attractive price is that the mileage is approximate, as the odometer stopped working after the rebuild. This may hurt resale value down the road, but I think overall condition is most important for these cars. And if you plan on keeping it awhile, it is a point you may be able to overlook.
Oh, and by the way, if you have a long-bed truck to trade you might be able to get into this sun-loving 911 Targa "with no money down." — Vu Nguyen, Executive Director, Porsche Club of America
Click here for PDF archival copy of ad
---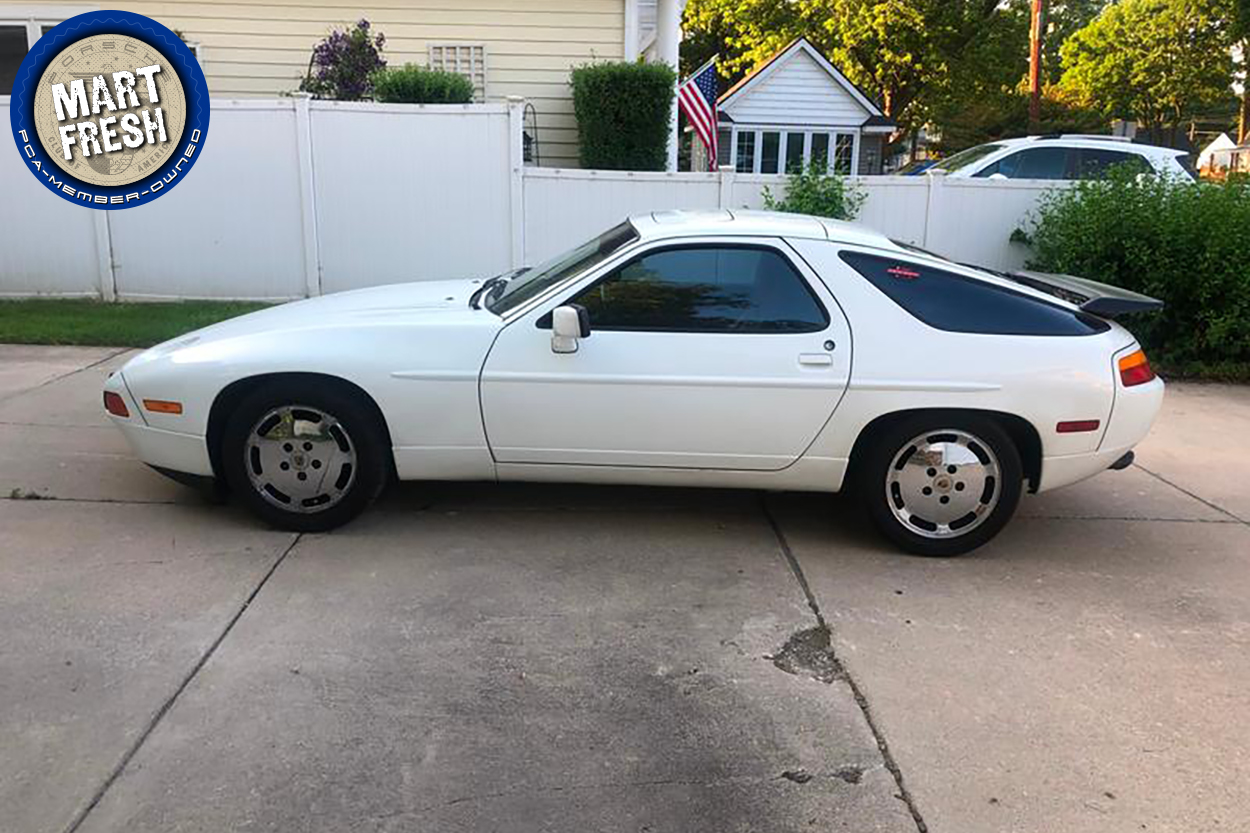 I'm generally a three-pedal person, but an autobox actually does suit the character of the 928 quite well, and autos generally trade at a significant discount over manual-transmission 928s. This one looks simply stunning in white with Can Can Red leather, a combination that I have to confess I've never seen on a 928. Service seems up-to-date, and how often do you get to buy a Porsche from the daughter of a former Porsche CEO?  Grab this one fast before it goes up on Bring-a-Trailer and the sharks start circling. It's a deal at just $24,500. — Rob Sass, Editor in Chief and Director of Content, Porsche Panorama and PCA.org
Click here for PDF archival copy of ad
---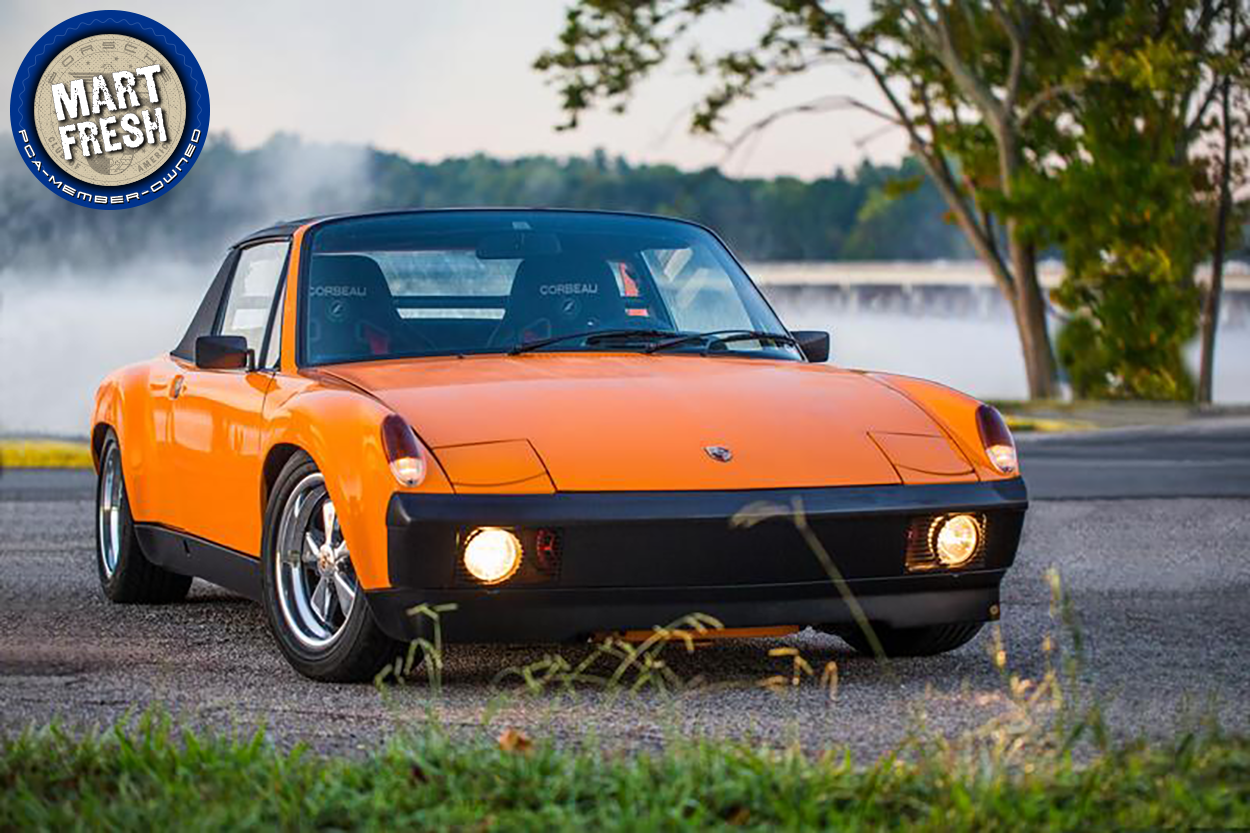 This is the kind of Porsche I'd be looking for if I were in the market for a 914-6, and if top-level concours wasn't in my immediate future (would need to return it back to stock). Why? Because after seeing it at several Porsche Parades and getting to know the owner and his son, who both autocross it competitively, I know how well it has been treated for the past several years: with loving care. Plus, it went through a full restoration in 2008, and it's been driven just over 1,000 miles since. $130,000 ain't cheap, but then no true 914-6 is anymore, and this one is a well-sorted driver with plenty of nice, reversible modifications. If I owned one, I'd seriously consider doing many of the same mods since I love to autocross, but since I don't, and if I were in the market for one, this would be on my short list. I'd still request a pre-purchase inspection just to be sure there are no surprises, but this is a case of "buying the seller" if there ever was one. — Damon Lowney, Digital Media Coordinator, Porsche Club of America