Slalom world record set by 16-year-old Chloe Chambers in Porsche 718 Spyder [w/video]
Friday, September 4, 2020
Article by Damon Lowney
Photos courtesy Porsche
When I was 16, my greatest accomplishments behind the wheel of a car were avoiding several close calls while my friends distracted me from the passenger seats and learning to drive a manual. One of Chloe Chambers' great achievements as a 16-year-old is setting the slalom world record in a Porsche 718 Spyder.
Her time of 47.45 on August 21 beat the previous record, 48.114 seconds, held by Jia Qiang driving a Chevrolet Camaro RS on December 16, 2018. Guinness World Records was there to certify Chambers' run weaving the Spyder through 50 cones spaced 50 feet apart.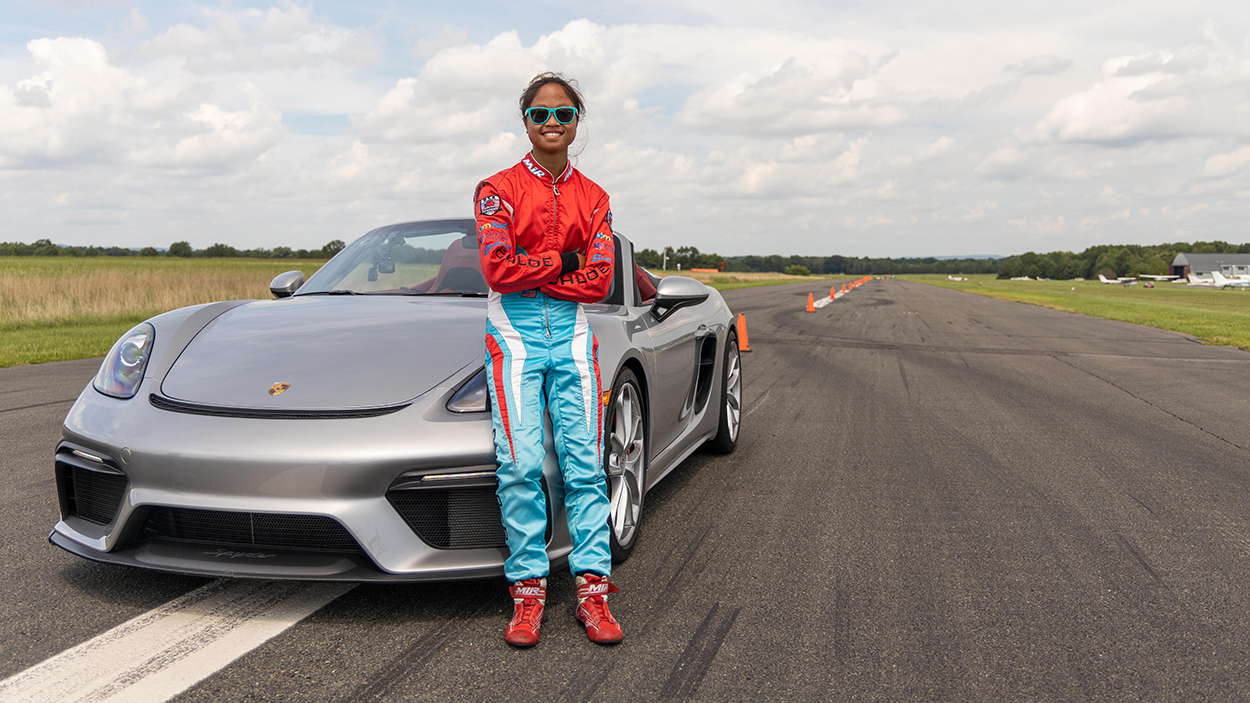 So how did green driver Chambers manage to pull it off? Well she's been racing for seven years, mostly in karts, and is not actually a novice driver. However, her time behind the wheel of a car is limited, so she had to adapt quickly. A bone-stock manual-equipped Spyder was the tool of her choice, right down to the tires, Porsche notes.
When you watch the video of her run, you'll notice that the car is flowing through the course, without any jerky movements or drama. Chambers gives measured steering wheel inputs, and her run doesn't look like a record setter, but it brings to mind the adage: "Slow is smooth, smooth is fast."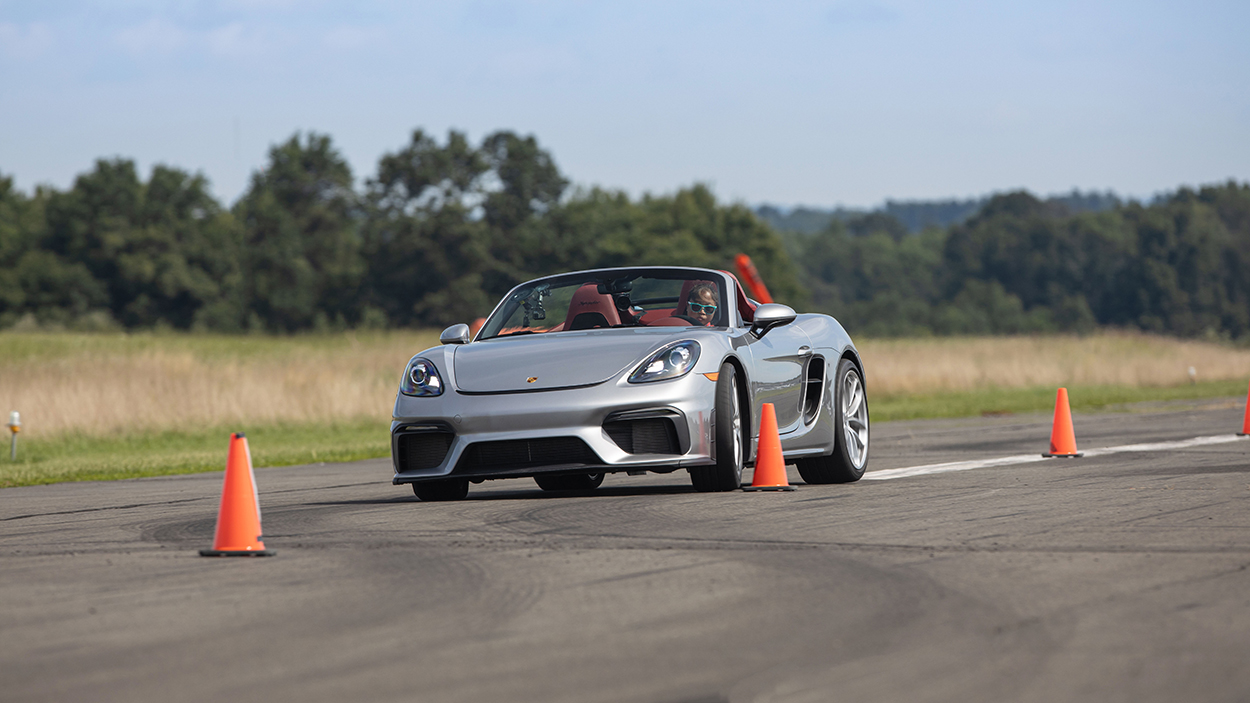 "It looks easy, but it's really not — to weave between 50 cones as fast as possible, trying to beat a record time and knowing I couldn't touch a single one for the run to count — I definitely felt the pressure," Chambers said. "Everything came together on my final run; the car worked beautifully and I found the grip I needed. Thank you to my family and to Porsche for supporting and believing in me."
"We couldn't be more proud that Chloe set the record," said Klaus Zellmer, President and CEO of Porsche Cars North America. "From the whole Porsche family we send our heartfelt congratulations – we're pleased to have been able to support Chloe with her ambitious record attempt and share her relief that it was successful."
Source: Porsche