Kjell Gruner to replace Klaus Zellmer as President and CEO of PCNA
Tuesday, September 15, 2020
Above: Kjell Gruner
Article by Damon Lowney
Photos courtesy Porsche unless noted
After nearly five years as President and CEO of Porsche Cars North America, Klaus Zellmer has been promoted within Volkswagen Group and will be replaced by Kjell Gruner, who is currently Porsche AG's chief marketing officer and global vice president of marketing.
Zellmer led the company hot off the heels of VW Group's diesel emissions scandal, which affected diesel-powered Porsche Cayennes, and through years of continuous growth. PCNA sold record numbers of vehicles each year under Zellmer's leadership, and the CEO oversaw moves into alternative mobility, including the development of an ever-expanding vehicle subscription program. Zellmer regularly attended PCA events, including Porsche Parade and Werks Reunion, and socialized with members. His promotion makes him a member of the VW passenger vehicle brand's board of management, responsible for Sales, Marketing, and After Sales.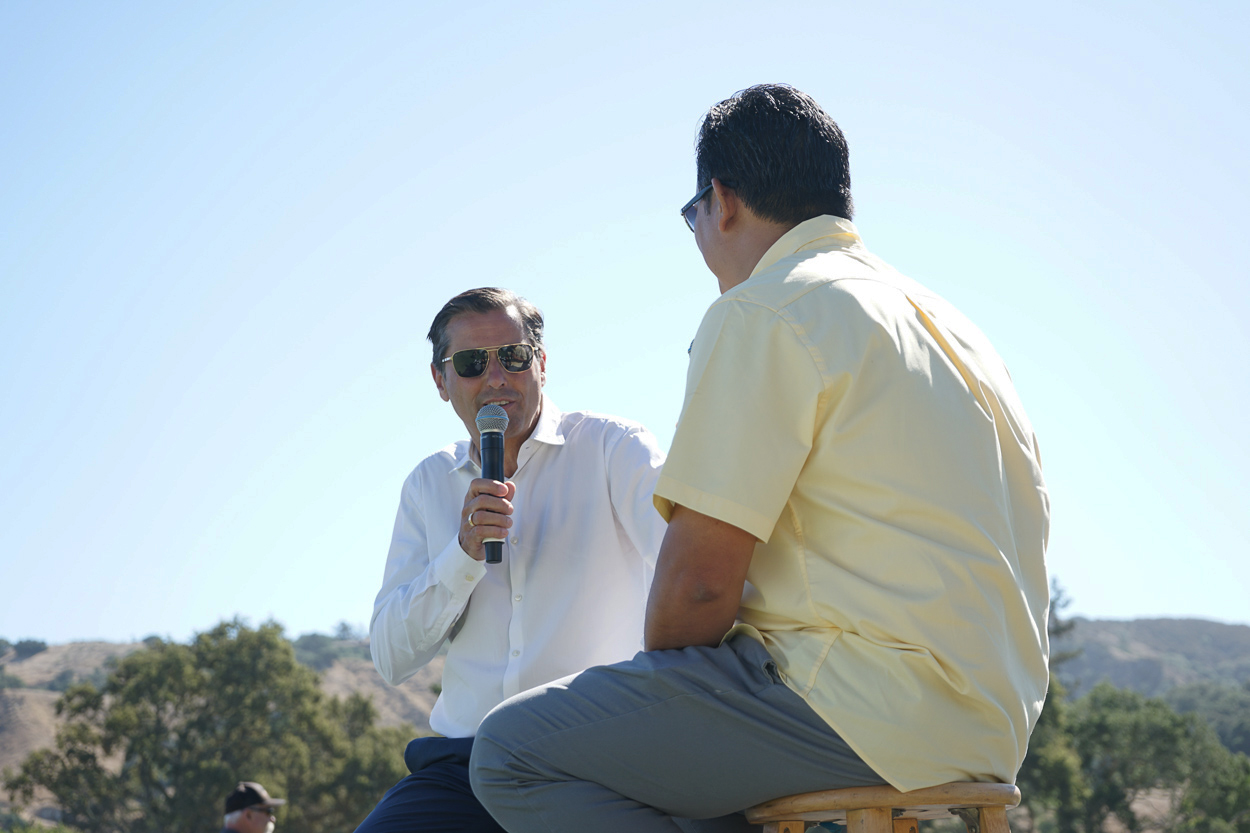 Above: Klaus Zellmer speaks with PCA Executive Director Vu Nguyen on stage at Werks Reunion Monterey in August 2019. Photo by Damon Lowney
"Many of my favorite moments at Porsche Cars North America have been spent with the Porsche Club of America family," Zellmer explains. "From Porsche Parades to Werks and Rennsport Reunion, I cannot imagine a more enthusiastic, knowledgeable and loyal group. Porsche deeply appreciates your engagement and active efforts as ambassadors of our brand. I know that my successor at PCNA is eager to meet you. As I leave these shores for a new opportunity, it is comforting to know that PCA will continue to thrive."
"With Kjell Gruner's planned appointment, Porsche Cars North America could not be in better hands," says Detlev von Platen, member of the executive board for sales and marketing at Porsche AG and former President and CEO of PCNA. "As head of marketing, he has for years made a notable contribution to shaping the global development of the Porsche brand, most recently with the exceptional launch of the Porsche Taycan."
Gruner, 53, studied in Germany and the US and started working for Porsche in 1999, followed by a stint at Daimler AG from 2004 to 2010. He returned to Porsche AG in 2010 as the chief marketing officer. Gruner starts his new job at PCNA on November 1. Until then, CFO Thierry Kartochian and COO Joe Lawrence will be running day-to-day operations.
Source: Porsche