Fall 2020 marks 70th anniversary of Porsche in US
Monday, September 28, 2020
Photos courtesy Porsche and Corporate Archives Porsche AG
Autumn of 2020 marks the 70th anniversary of one of the most auspicious meetings in automotive history. So significant was the introduction of these two titans, that had it not occurred, we most certainly would not be posting this story. This club might not even exist in anything like its current form, but for the aforementioned meeting. We're of course referring to the introduction of Ferdinand Porsche to one Maximillian E. Hoffman at the 1950 Paris Motor Show.
Like Porsche, Hoffman was by birth a citizen of the Austro-Hungarian Empire, but the similarities ended there. Hoffman was born in Vienna, almost 30 years after Dr. Porsche was born in Bohemia. The younger man could sell almost anything to anyone, and by 1950, he already had a track record of selling numerous foreign marques to Americans. As Donald Osborne put it in a 2007 New York Times article, he made foreign cars seem less foreign to Americans.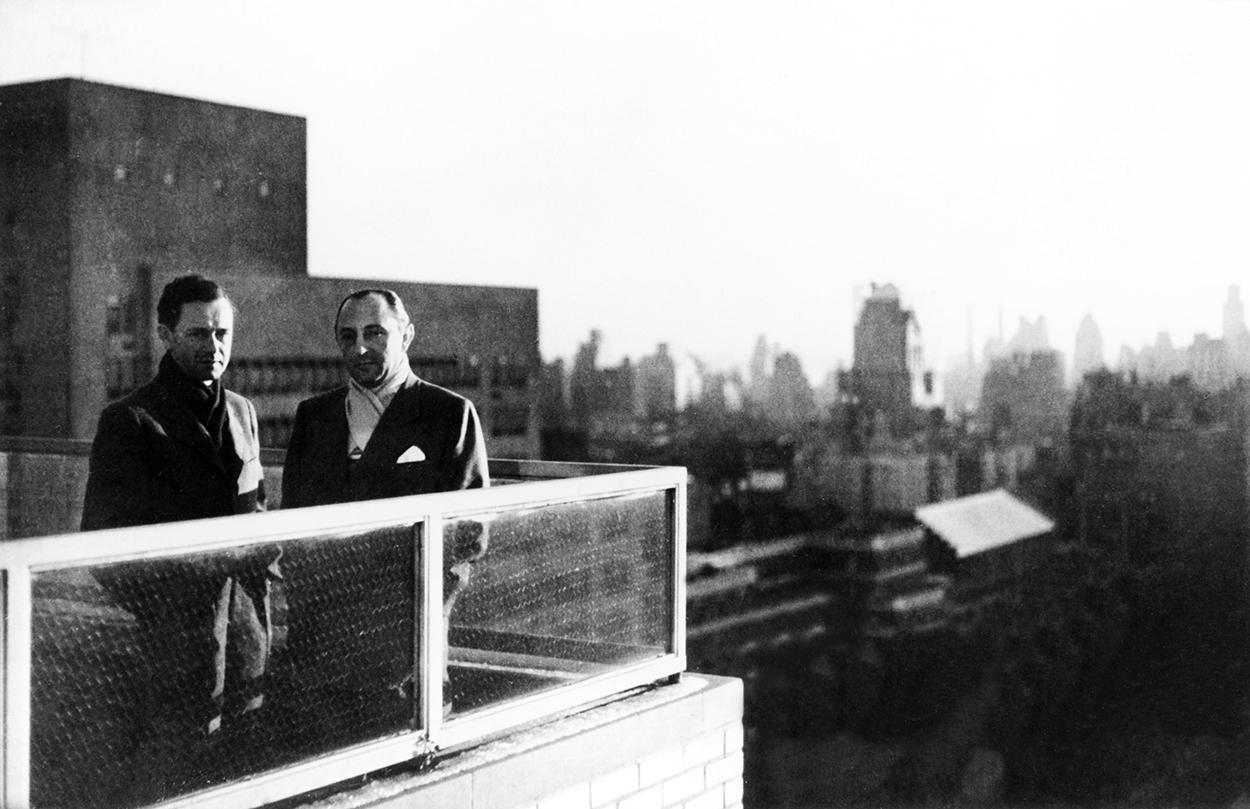 Above: Ferry Porsche (left) and Max Hoffman at Hoffman's apartment on Park Avenue in New York City, in December 1951.
The initial relation between Max Hoffman and Professor Ferdinand Porsche went back to when Hoffman was still working as a lawyer in Vienna, but the decisive contact was made years later by Max Troesch. A journalist by trade, Troesch had driven a Porsche 356 and proclaimed: "I am sure this car will make a name for itself." When he traveled to America, he showed Hoffman photos of the car and encouraged him to connect with Porsche.  Although at first reluctant to take on Porsche because of concerns as to how many he could potentially sell in the U.S., Hoffman relented, and The first two 1.1-liter 356 coupes were delivered to Hoffman's gorgeous Frank Lloyd Wright-designed Park Avenue, NY showroom in the fall of 1950.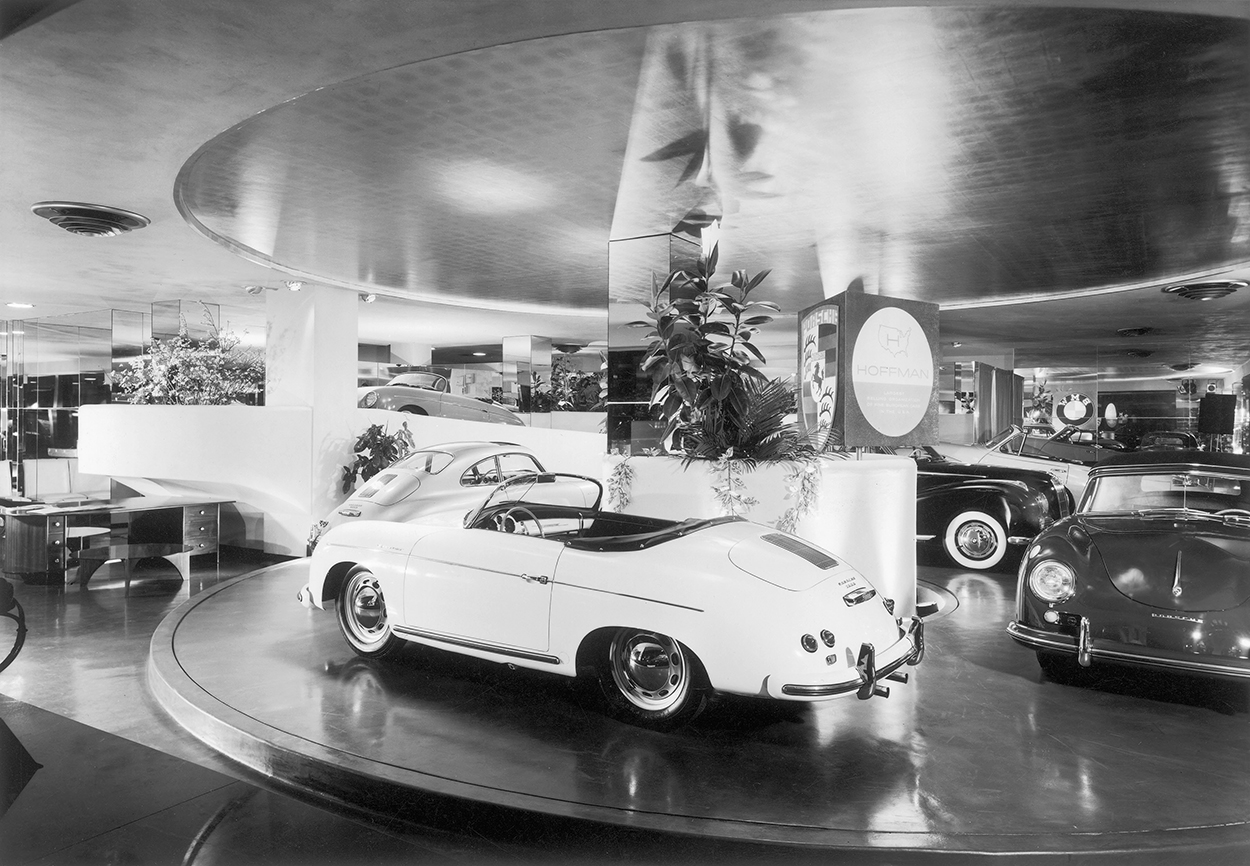 Above: Hoffman Motor Car Company's showrrom on Park Avenue, NYC, circa 1954-1955.
Success was far from in the bag.  The early 356 was a far tougher sales proposition than we give it credit for in hindsight. It wasn't very powerful, its engine was tiny, and it was air-cooled at  a time when nearly everything else had a radiator. And then there was the issue of cost: A 356 was as much as a well-equipped, US-made luxury car, but Hoffman knew that anyone who drove a car from Zuffenhausen would understand it offered a blend of durability, motorsport-bred agility, and everyday usability that was unique to the automotive landscape.
Porsche had no budget for a major advertising campaign, so it was up to Hoffman to establish this unknown brand to American customers. His marketing materials described the 356 as "One of the World's Most Exciting Cars" with "A new conception in handling, roadholding, suspension and safety never known before." The strategy gained traction, and by 1954, 11 cars per week were sold through Hoffman, equaling 30 percent of the annual Porsche production. In 1965, the final year of the 356 model, the U.S. share of Porsche sales had risen to a massive 74.6 percent, but none of this would have been possible but for a meeting at the Paris Motor Show in 1950 between Max Hoffman and Ferdinand Porsche.