Mart Fresh: An AWD Porsche for the winter, or one that's at home on track?
Tuesday, September 29, 2020
Photos by the sellers except where noted
A popular PCA member benefit is The Mart, the club's classifieds section online and in each issue of Porsche Panorama. Mart Fresh is a bi-weekly column in which PCA media staff and guest contributors pick what they think are the "freshest" Porsches currently available, and then attempt to explain their reasoning. Only PCA members and Test Drive program participants have access to seller contact information. Always invest in a pre-purchase inspection for any Porsche you may consider, as seller descriptions and pictures don't always tell the full story.
---
2007 Porsche 911 GT3 - $86,000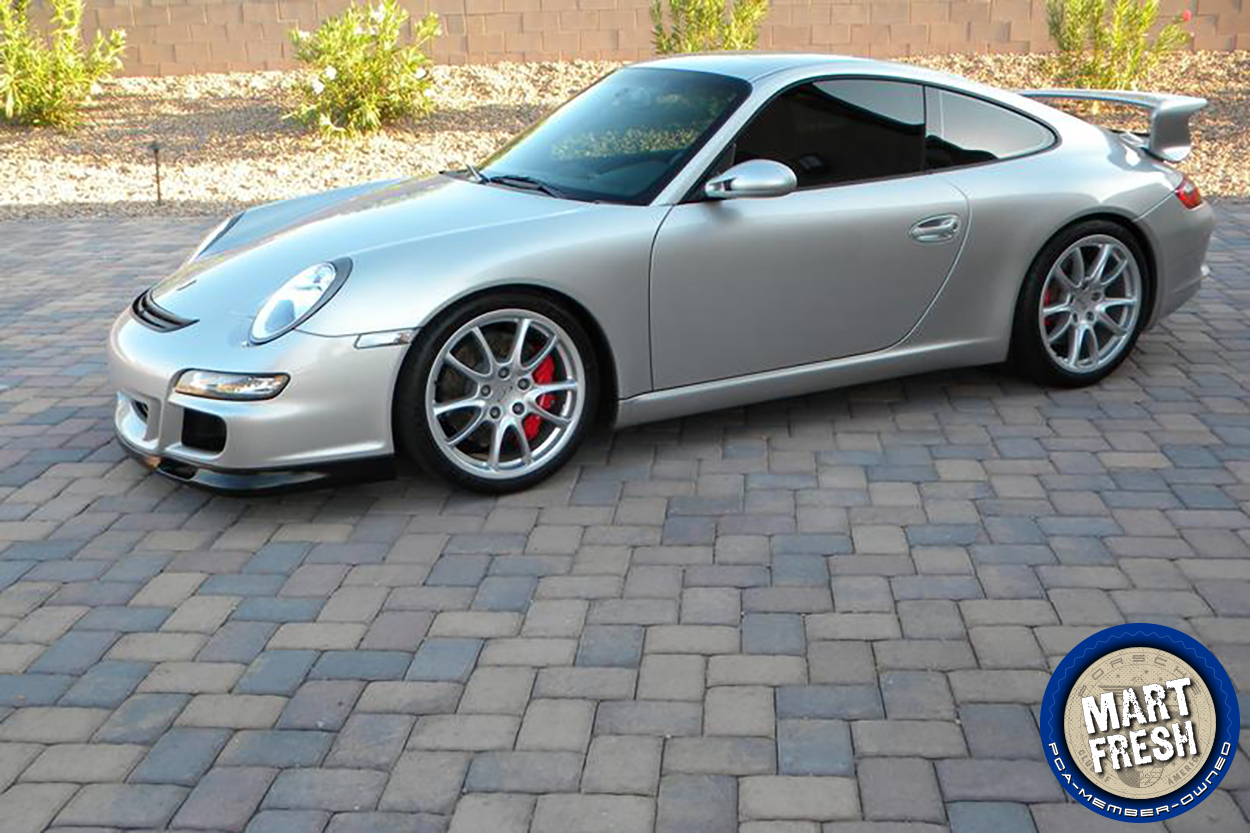 As we watch 996 GT3 prices soar, it's natural to start looking for alternatives. Oddly, one alternative is now the car's successor, the 997 GT3. Still powered by a Mezger-designed flat six, in this iteration, you get nearly the same horsepower as a 996 Turbo in a deliciously, revvy, naturally aspirated package. The 997 is just the right size for a sports car, its hydraulic power-steering represents the high-water mark for assisted Porsche steering, and the car is very pretty, perhaps the prettiest of water-cooled 911s to date.  The asking price of $86,000 is market-correct for a 2007 GT3 in a sedate color with these miles. Strangely, it's about what one would expect to see for a 996 GT3 with similar miles in similar colors. In my mind, this makes the 997 GT3 one of the more conspicuous bargains in the Porsche world right now. I'm thinking long and hard about how to get this car or a similar one in my garage one day, before these are all above six figures. — Rob Sass, Editor in Chief and Director of Content, Porsche Panorama and PCA.org
Click here for PDF archival copy of ad
---
2001 Porsche 911 GT3 Cup - $58,500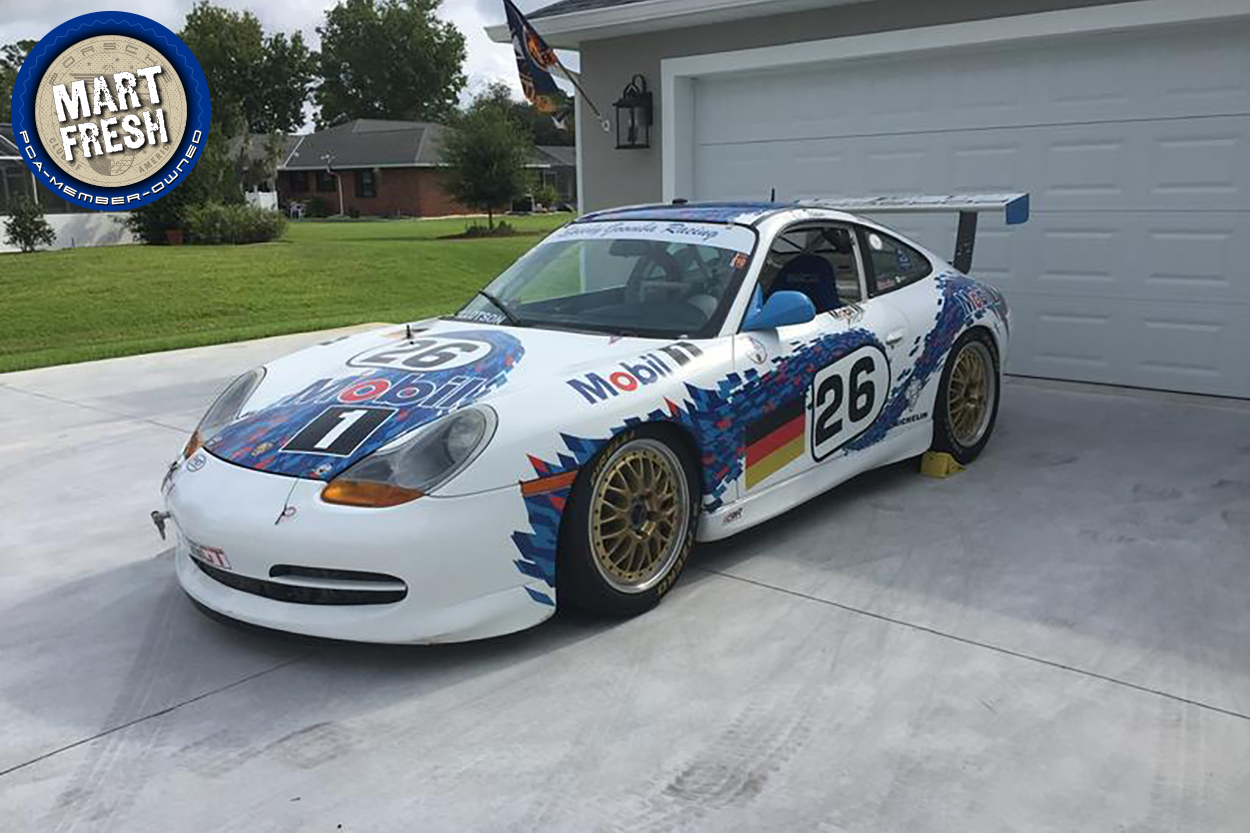 You had me by the first turn.
If you've been reading Mart Fresh since its inception, you know how badly I want to go racing. The video the seller uploaded with his ad is a great way to reel in a buyer like myself. I so much want to be in that driver's seat. The sounds are glorious!
Here's a chance to own a factory cup car for $58k! Sure, you'll need an expert to go over it with a fine tooth comb (PPI) to make sure you understand what you are getting into. Since I believe most Cup car engines are measured in hours, not miles, records and log books are a must. You'll also be looking for a straight chassis and sorted suspension.
You'll also want to make sure that the car fits the class you plan to participate in, or (probably more likely) that you are comfortable being in the class this car will put you in.
Can you imagine your first DE in this? I certainly would need some seat time before I think about going into the PCA Club Racing world, but how fun that would be!
Can't wait until my kids are out of college… — Vu Nguyen, Executive Director, Porsche Club of America
Click here for PDF archival copy of ad
---
2013 Porsche Cayenne Diesel - $36,800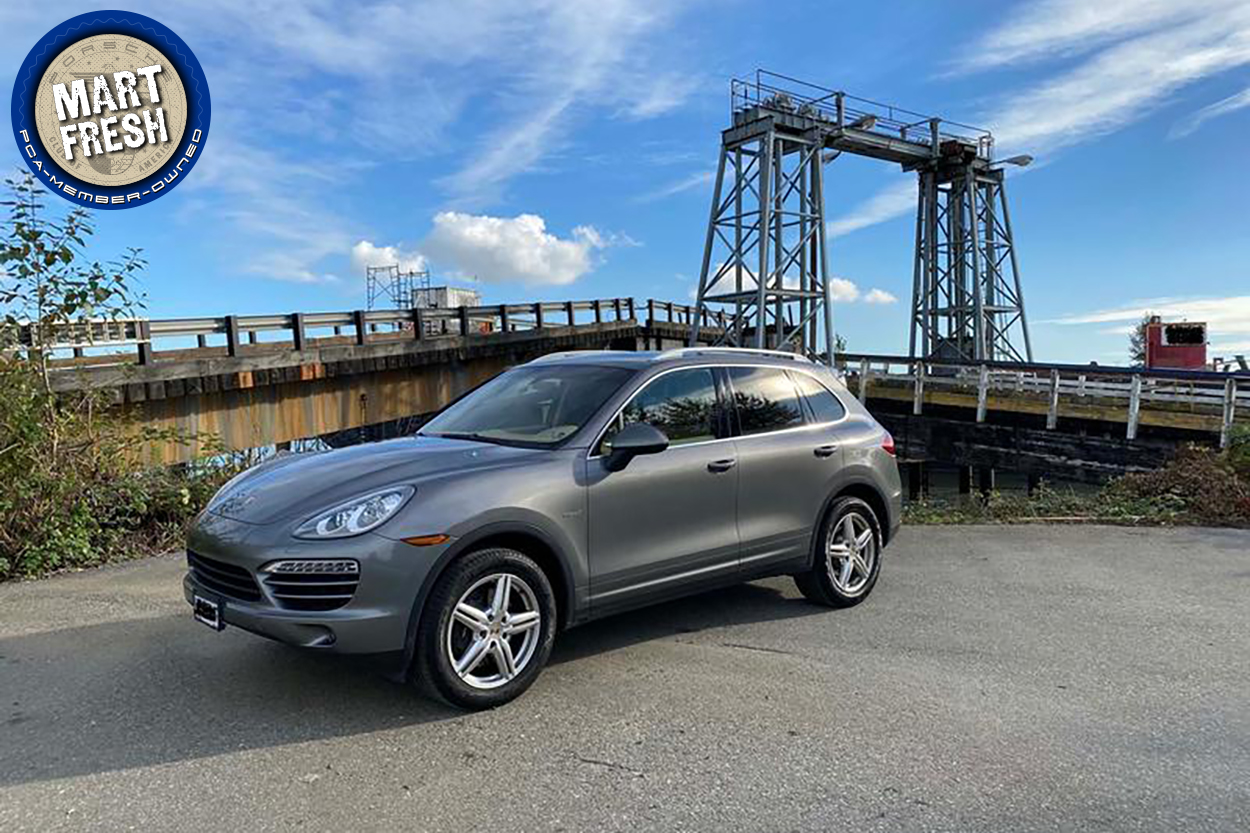 Maybe I've been watching too many cold-start videos on YouTube, but my pick this week is this super nice 2013 Cayenne Diesel. I just made a 900-mile run up the highway towing a buddy's 996 Carrera 4, and if I had been in this thing there would have been major differences in the time spent on the highway! The diesel here has over 400 lb-ft of torque — no problem to pull a trailer with a smaller cousin sitting on it. But the range is where you really make time on the road, and minimizing stops is key. Ask any Cannonballer, if you can run all day without stopping for fuel, you may just win the day, even averaging less than a top speed of 130 miles per hour. This thing has a lot of life left in it with only 70K on the odometer, and the color scheme is subtle and gorgeous. Why, I think this here Cayenne is as much fun as making a full pull at the county fair! (cough) Alright, just go buy it. Priced right, looks good, powerful and efficient. Get some! — Brad Phillips, Business Development, Hagerty
Click here for PDF archival copy of ad
---
2006 Porsche 911 Carrera 4S - $35,500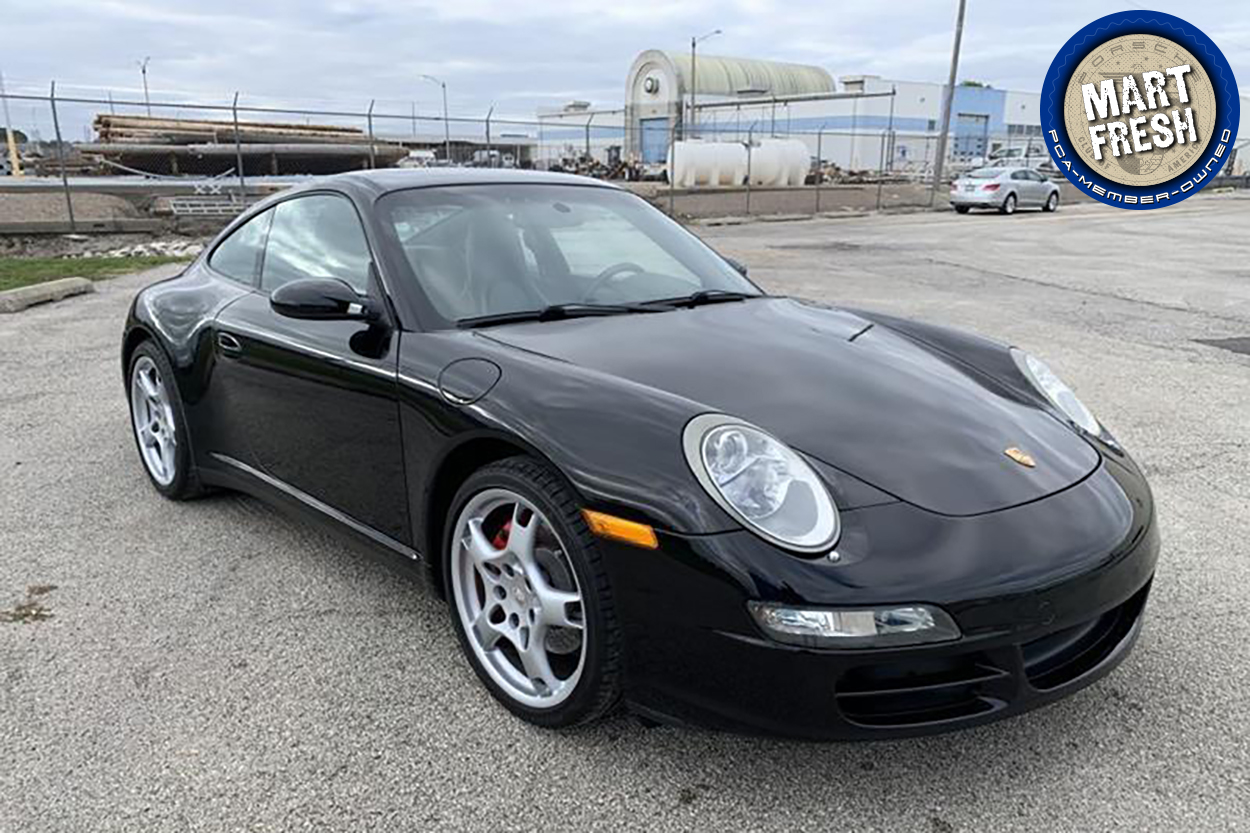 While I'm not too keen on all-wheel drive in a sports car, there are a few exceptions. The 996 Carrera 4S comes to mind, and the 997 model, like this one here, only improves on that formula. For those who can't bear the thought of putting their Porsche away for the winter, a C4S with snow tires is the antidote, short of a Macan or Cayenne SUV. Fortunately the 997's AWD is a performance enhancer, not just a tool to get it through gravel or snow. Yes, this model has the dreaded intermediate shaft (IMS) bearing that has failed on some cars, but this 2006 model should have the larger bearing, which is much stronger and longer-lasting than the smaller single-row bearings that came before it. Just know the larger bearing requires splitting the engine case to replace it — not a cheap job. But with 98,000 miles and seemingly well-maintained, this C4S's asking price of $35,500 seems like a good deal. Just be sure to get a thorough pre-purchase inspection and be prepared to pay for an oil change so that the oil and filter can be inspected for metal shavings. — Damon Lowney, Digital Media Coordinator, Porsche Club of America