Tech Tactics LIVE: Winter is Coming — Winter tires and long-term tire storage
Tuesday, September 29, 2020
In Episode 13 of Tech Tactics Live, we're talking about winter tires with Michelin's Steve Calder and Farell Scott. We'll be discussing tires in general as well as winter-specific, how to pick the right ones for your Porsche, and how to store them when they're not in use. We'll have prizes to give away during the show as well!
Click here to set a reminder and watch the video
Episode airs September 30 at 8 PM EDT.
How to Enter the Raffle:
Be sure to leave a comment in the live chatbox by 8:30 PM EDT with your viewing location or PCA Region for a chance to win a Michelin swag bag, a set of Kuberth Tire Cradles, or certificate for Michelin tires - PCA membership required to win the tires certificate or tire cradles. We'll be announcing the winners during the show, so be sure to stay tuned for instructions to claim your prize!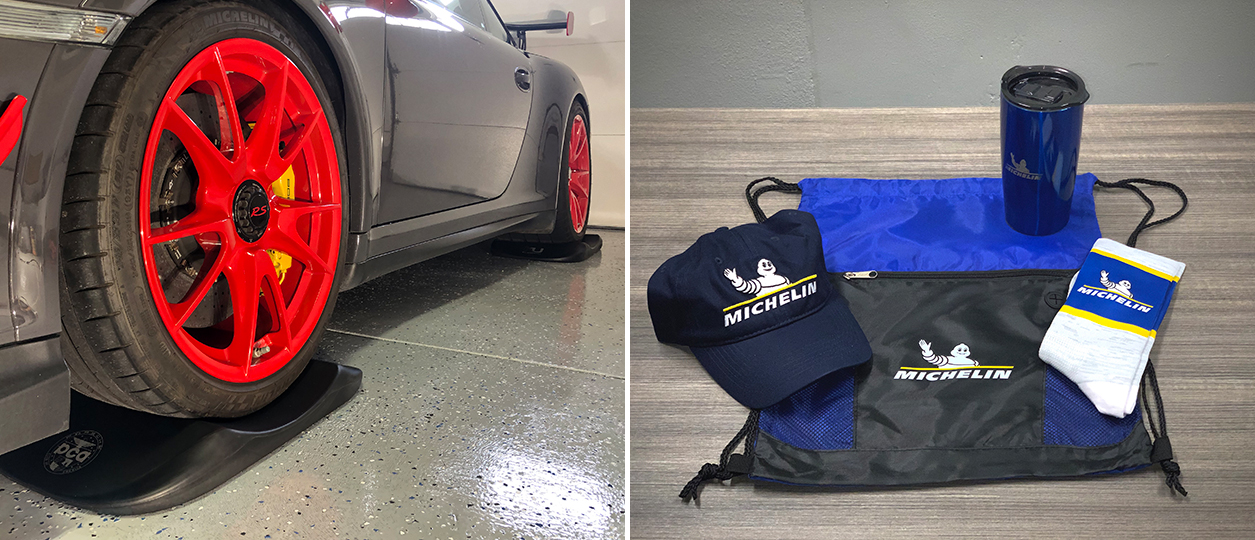 Above: The prizes we're raffling off: Kuberth Tire Cradles (left) and Michelin swag bag!
Click here to visit Michelin's website
Click here to visit Kuberth's website