Mart Fresh: Porsche 928 or several flavors of 987 Cayman?
Tuesday, October 13, 2020
Photos by the sellers except where noted
A popular PCA member benefit is The Mart, the club's classifieds section online and in each issue of Porsche Panorama. Mart Fresh is a bi-weekly column in which PCA media staff and guest contributors pick what they think are the "freshest" Porsches currently available, and then attempt to explain their reasoning. Only PCA members and Test Drive program participants have access to seller contact information. Always invest in a pre-purchase inspection for any Porsche you may consider, as seller descriptions and pictures don't always tell the full story.
---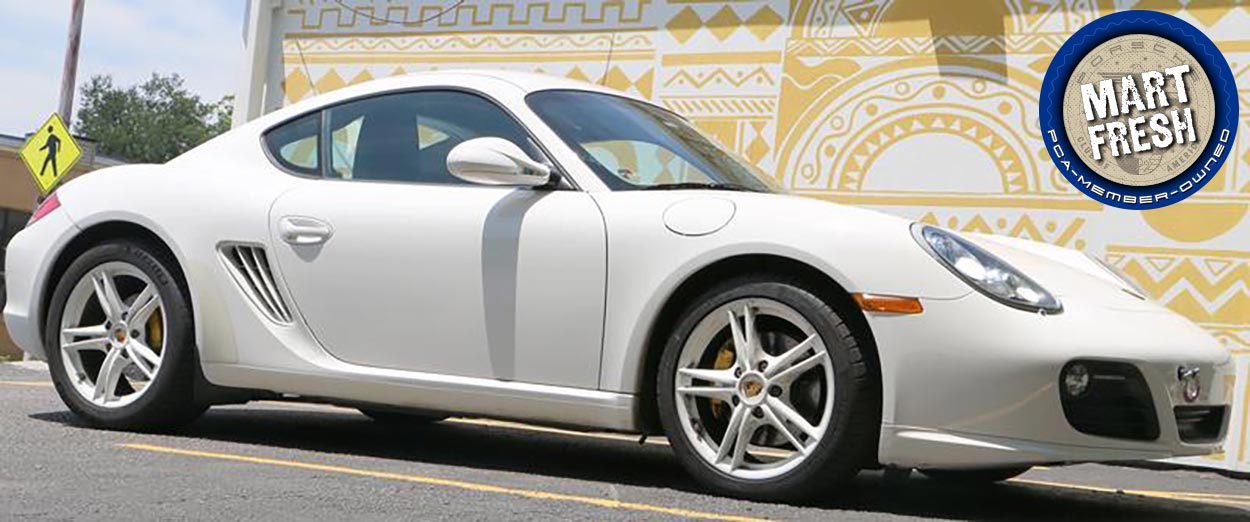 For me, the Cayman was a case of love at first sight. I remember exactly where I was when I first saw the car — the North American International Auto Show in Detroit fifteen years ago. If memory serves, the car was Arctic Silver with red leather. It struck me as exactly the perfect Porsche in so many ways. Enough power to enjoy anywhere, the right size for a sports car, and terribly pretty. The roof line struck me as absolutely perfect. The car seemed like so much more than a Boxster with a fixed roof, even though that's effectively what the 987 Cayman was. I've never soured on the car. Only my propensity to keep having more kids has kept me out of a Cayman over the years — I need the back seats that the car lacks. This one seems almost too good to be true: It's a 2012, the last year of the original 987. By this model year, the troublesome IMS bearing was but a memory, it displaces 2.9 liters, but because it's a base car, it retains port fuel injection, rather than getting the DFI of the S model, so you won't be cleaning sooty tail pipes every week.  White might not be my absolute first choice for the car, but it looks quite pretty, and the car is a conspicuous bargain at just $21,990. And did I mention it's a 6-speed? Act quickly, this one won't last long. — Rob Sass, Editor in Chief and Director of Content, Porsche Panorama and PCA.org
Click here for PDF archival copy of ad
---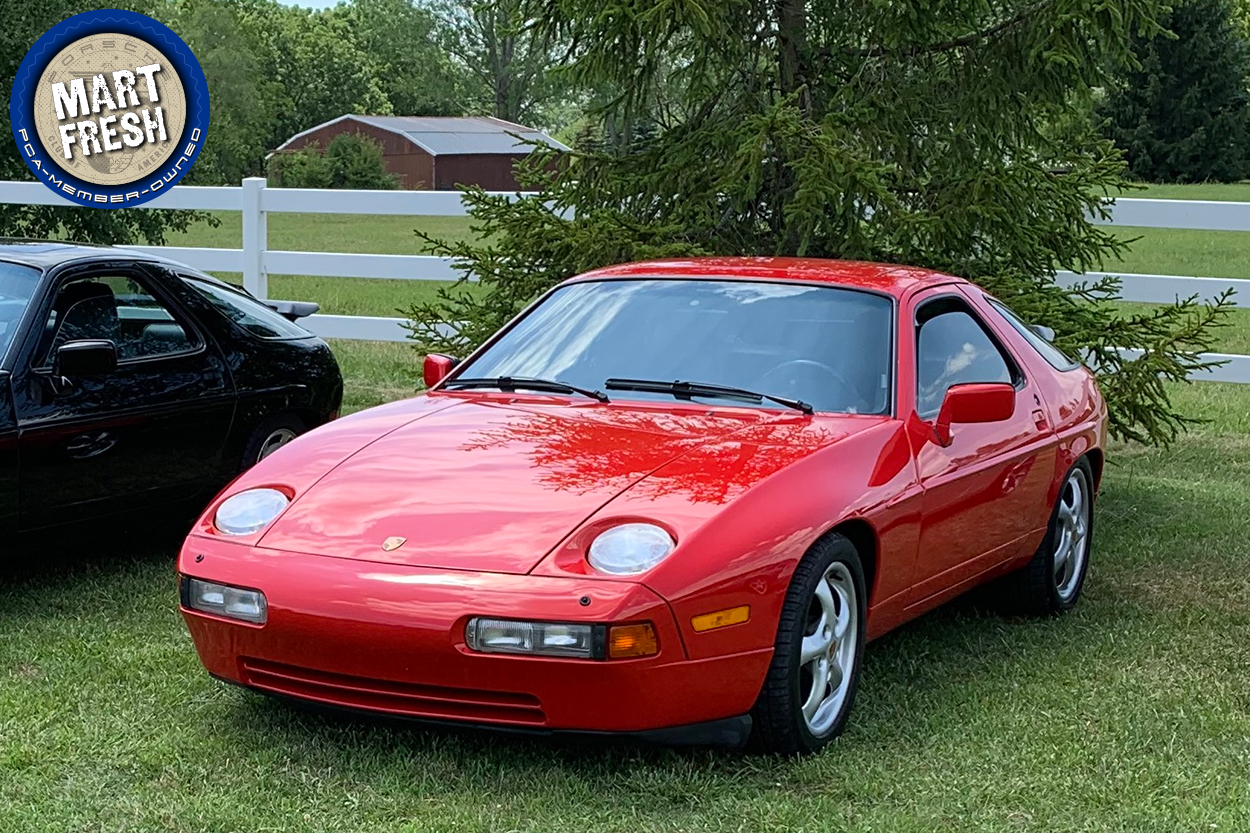 Should this have been the 5.0 Vanilla Ice was rollin' in? Maybe. The four valve, overhead cam V8 in the 928 for 1987 was good for 316 horsepower, a good 91 hp more than the injected but low-tech 5.0 in the Mustang GT here in the states. It's not really a fair comparison, but it shows that just the devil is in the very expensive details. I've grown to love 928's over the years, and this is one I'd own. The $12,000 asking price seems reasonable enough for a clean and currently well running example, and if you follow the evolution of these cars, this is a good point in its development timeline. The S4 had some new styling, and frankly it looks like a modern car even today. Does the almost quarter-million-mile odometer reading scare me? Well, if you wanted to own an interesting collector car you would have zero fear of putting miles on, this would be the one. I'd want a little clarity on "original mechanicals," as things like timing chains need a little look-see on occasion, and I'd want to know about the functionality of that devilishly complicated climate control system. But because it's a member-owned car, there are probably records you could peruse to figure that out. I love the silver on light gray, and even with an automatic these things will do 0-60 miles per hour in 5.5 seconds, the quarter in 13.9, and top out at over 160 mph — that's 930 turbo territory if you went over to the air-cooled side of the house this model year, for a lot more money these days. Nice car. I have a feeling it won't last long on the Mart. — Brad Phillips, Business Development, Hagerty
Click here for PDF archival copy of ad
---
2007 Porsche Cayman S - $25,000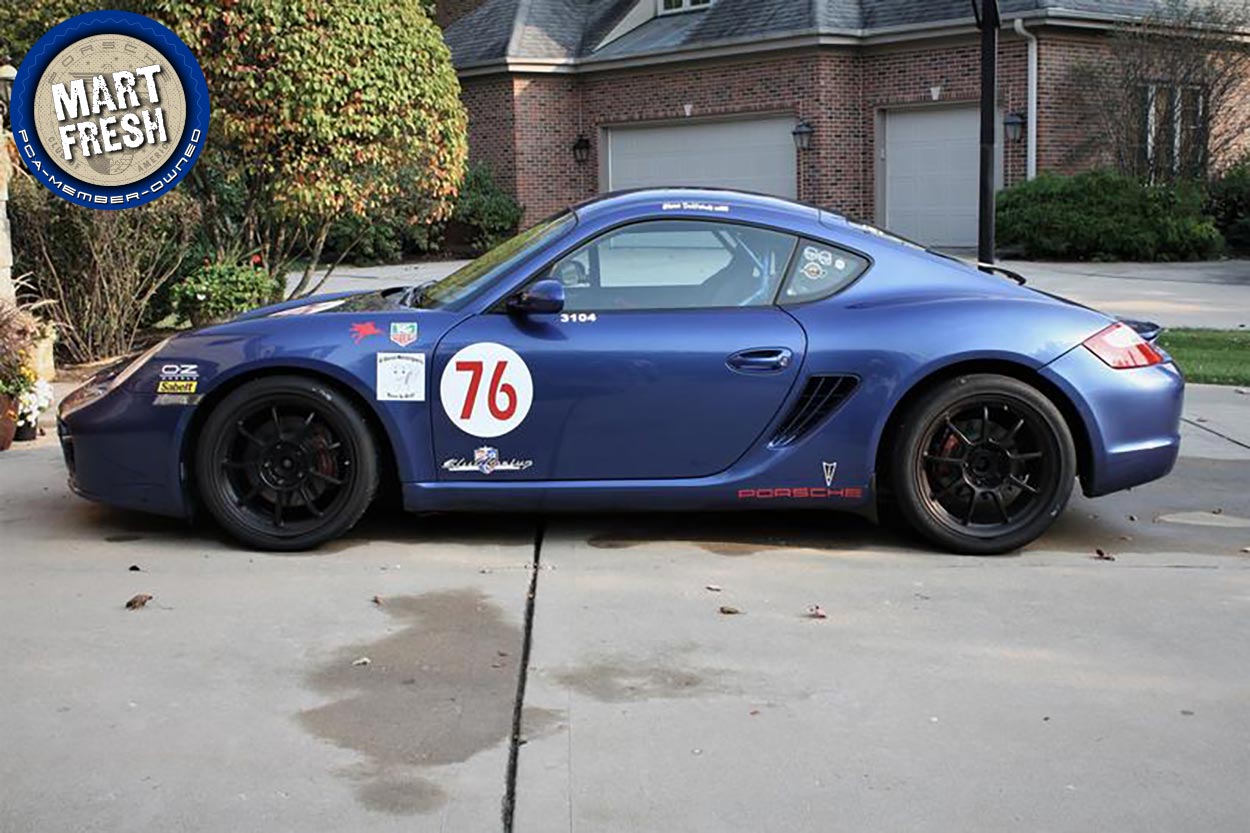 This week I'm staying on the "Let's go racing" theme. That said, this week's pick is quite affordable compared to my recent racing picks.
Here we have a street-legal 2007 Porsche Cayman S that has been track prepared. It looks to have all the right accessories to go racing such as: data system, deep sump, roll cage, OS Giken limited-slip differential, transmission cooler, upgraded shifter, and more. It also has had the IMS bearing upgraded, which is great for peace of mind.
At the offered price, I doubt that you could build your own with all that this car has done to it. And the best part is once you buy it, you can go to the track immediately. If you plan to go PCA Club Racing, I suggest you read the current rules and perhaps reach out to racers to make sure that the car falls in a class you can be competitive in.
As always have a pre-purchase inspection done by someone who knows Caymans and perhaps even a shop that races Caymans. Also be sure to review maintenance and log-book history. See you out on the track! — Vu Nguyen, Executive Director, Porsche Club of America
Click here for PDF archival copy of ad
---
This first-year base Cayman caught my attention because I'm currently building one for track events just like it in my garage, with most of the same modifications that I've already installed or plan to install this winter. The difference here is that I'll end up paying more to have bought a stock car and built to this level than if I'd bought a car that's ready to go out of the box like this one. The two-quart deep sump and (hopefully) Porsche Motorsport air-oil separator solve the oiling issues 987.1 Caymans can have on track. The Recaros, harnesses, GT brake master cylinder, and stainless-steel brake lines ensure you'll be safe while you lap. The best part? This car maintains just about everything that makes it enjoyable and comfortable on the street — a daily driver and track weapon in one. — Damon Lowney, Digital Media Coordinator, Porsche Club of America