PCA Sim Racing: Series 5, Event 6 recap: Watkins Glen
Tuesday, October 13, 2020
Above: Sport class racing at Watkins Glen.
Article by Matthew Mithcell
Round 6 of Porsche Club of America Sim Racing Series 5 took place at Watkins Glen International. This is a flowing track with some difficult sections, including the "bus stop" corner breaking up the back straight, which unsettles the car and provides some exciting moments. Our e-DE instructor in PCA, James Huth, took us for a fast lap around Watkins Glen, showing the viewers how to best extract a good time from the 718 Cayman GT4.
Challenge Class sponsored by Hagerty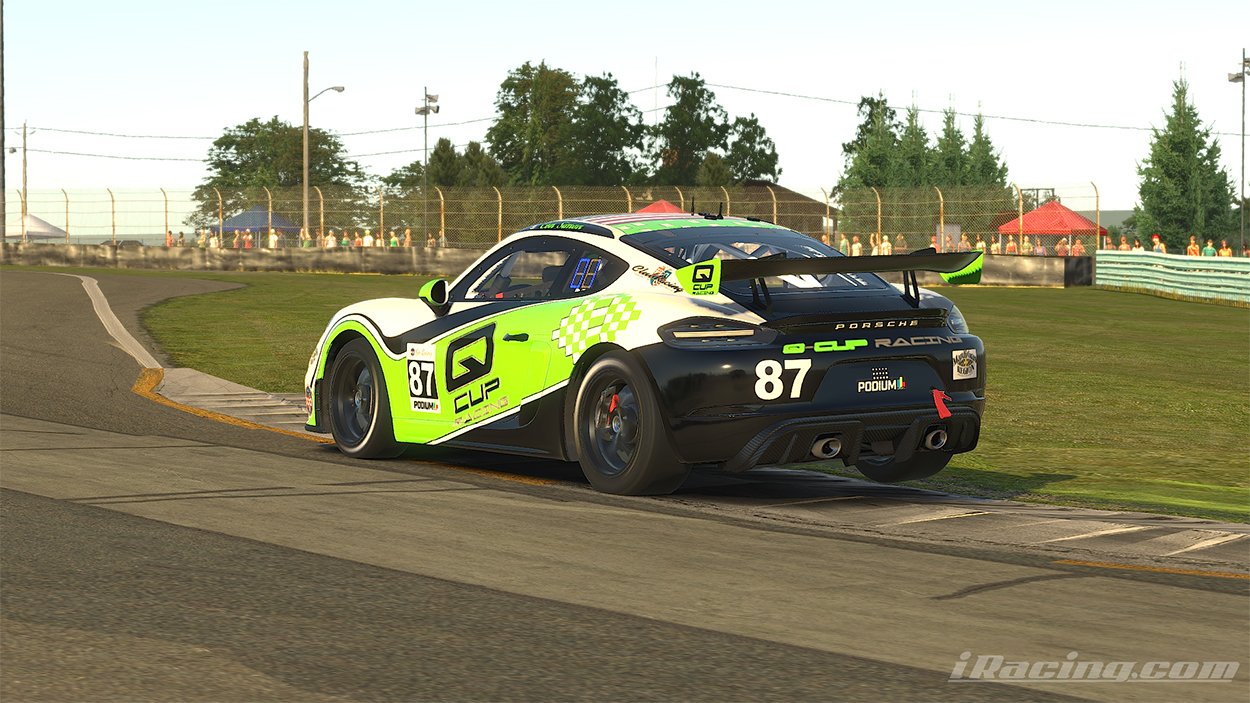 Above: Challenge class winner Eon Simon.
PCA's Challenge Class includes some of our new-to-sim-racing drivers and others who are just new to PCA events. The race had an exciting start, with GT4s going two wide throughout the pack into the first few corners. Eon Simon held onto the lead after earning the pole position in qualifying. Several cars in the grid were providing our viewers close racing, giving our announcers from Podium great material to cover. Eon Simon taught us a great lesson on how to lead at Watkins Glen, from the green flag to the checkered flag. Justin Moreno finished in the second position just a few seconds back from Simon. Ed Eijsenring finished in third, right behind Moreno.
Sport Class sponsored by Leland West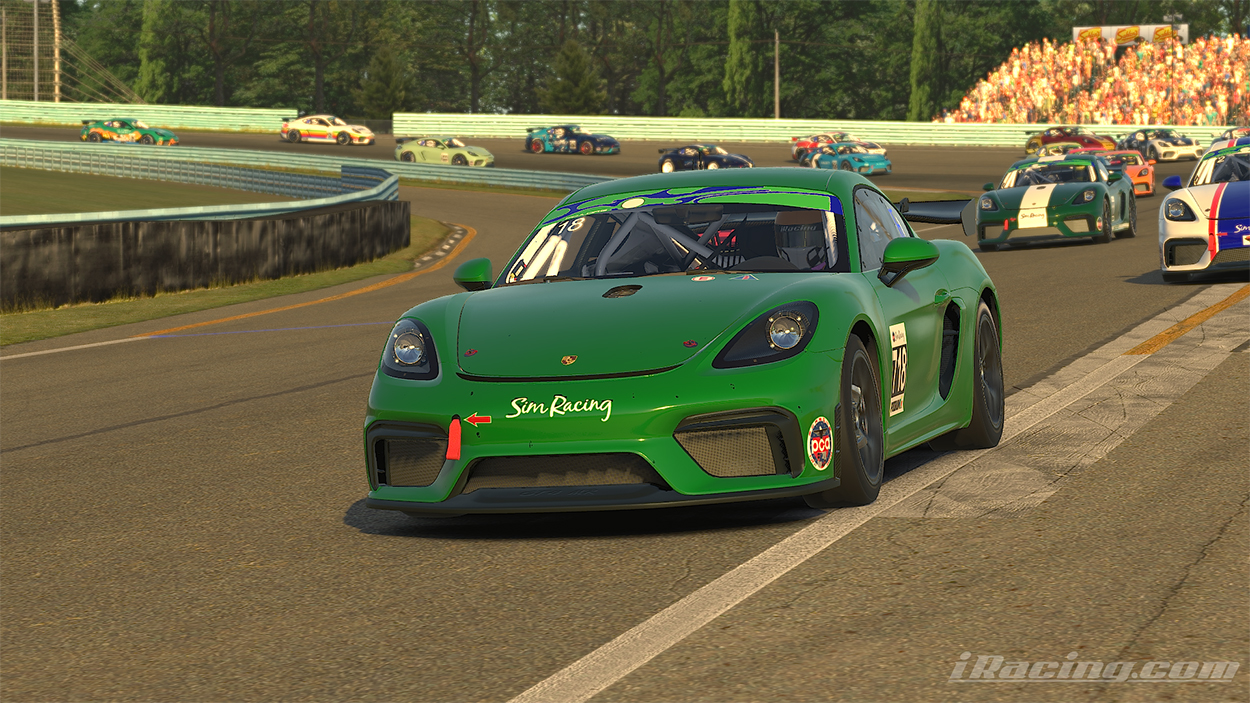 Above: Sport class winner Jensen Benet.
Sport class got off to a clean start, with Sahib Khalsa beating the pole-sitter Rafael Amorim off the start at the green flag. The top racers in the Sport class showed the viewers some very respectful racing in the first few laps, keeping it single-file and nose-to-tail without much incident. Amorim, running second, had the rear end get light on him in The Boot (Turns 7-8), opening the door for Jensen Benet and Tres Drawhorn to pull into the podium spots. Benet, Drawhorn, and Khalsa provided some excellent racing action, all three of whom finished within a second of each other at the checkered flag. Jensen Benet got the win with Sahib Khalsa in second and Tres Drawhorn in third.
Club Class sponsored by Michelin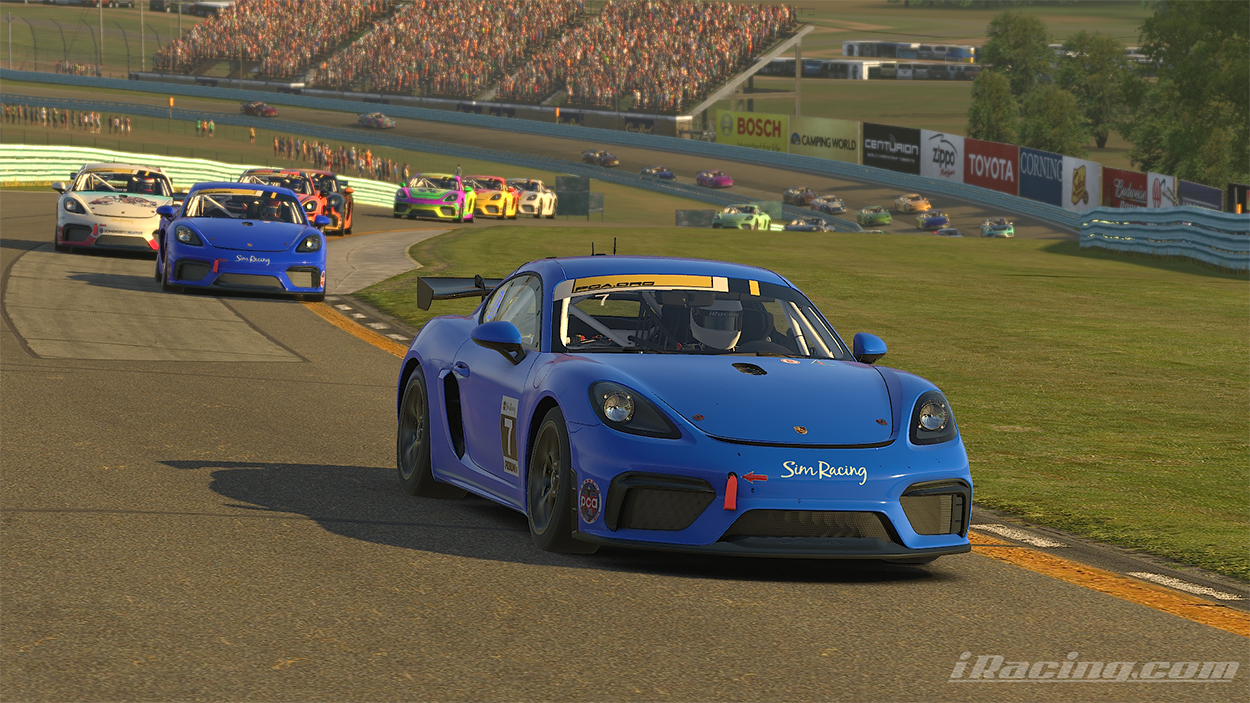 Above: Club class winner Sean Benet.
Club class had a tense first lap of the race, seeing some huge movement in the field. Chris Duffy moved up six positions in the first lap to claim the first position. Several drivers found themselves getting on the gas a little too early, causing costly mistakes in this race. Sean Benet was able to make the pass on Duffy to claim the top position and finish in first. Duffy held onto the second position finishing close behind Benet. Michael D. Masters finished in third. 
Pro Class sponsored by Porsche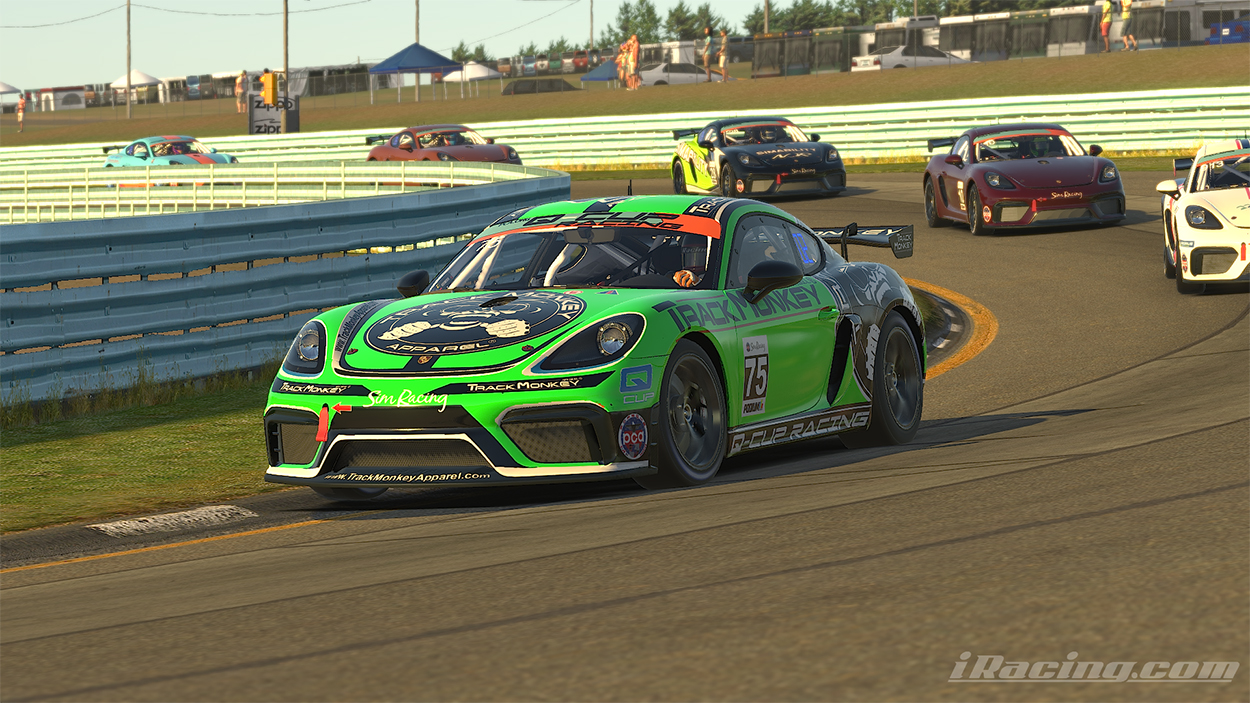 Above: Pro class winner Joshua Vieira.
Pro class once again saw most of the field qualify within a second of each other, a closer margin than in a Formula 1 qualifying session. This class's race mentality is really a game of attrition, waiting for a mistake from a fellow racer to capitalize. I personally followed this methodology, moving up nine spots by mid race, but ended up getting caught up in the battle in front of me. Christopher Paiz led the field from the green flag with Vieira and Paterson close behind. Vieira was able to make a pass on Paiz early on in the race, putting him into the lead. Paiz was patient until about halfway through the race, when he tried to make a pass on Vieira but lost out after some slight contact. Joshua Vieira was able to finish in the top spot for the first time. Leif Peterson crossed the finish line in second with Michael Coopersmith less than a second behind in third.
As always we'd like to thank our sponsors Hagerty, LelandWest, Michelin, and Porsche for helping us put on this excellent series for our Porsche Club of America Sim Racers. Also have to mention Z1 Dashboard for supporting us on the data side and VRS providing a baseline setup for our racers to use. Join us Friday evenings at 7 PM Eastern at PCASimRacing.com to experience the competitive driving from our Sim Racers and the excellent announcing by our Podium crew. Our next race is at Suzuka Circuit on Oct. 16. Visit PCASimRacing.com for direct links to the next event's YouTube streams.