Mart Fresh: Hot rod Porsche 912, flat-six Cayman S, or V8 Panamera 4S?
Tuesday, October 27, 2020
Photos by the sellers except where noted
A popular PCA member benefit is The Mart, the club's classifieds section online and in each issue of Porsche Panorama. Mart Fresh is a bi-weekly column in which PCA media staff and guest contributors pick what they think are the "freshest" Porsches currently available, and then attempt to explain their reasoning. Only PCA members and Test Drive program participants have access to seller contact information. Always invest in a pre-purchase inspection for any Porsche you may consider, as seller descriptions and pictures don't always tell the full story.
---
2014 Porsche Cayman S - $38,500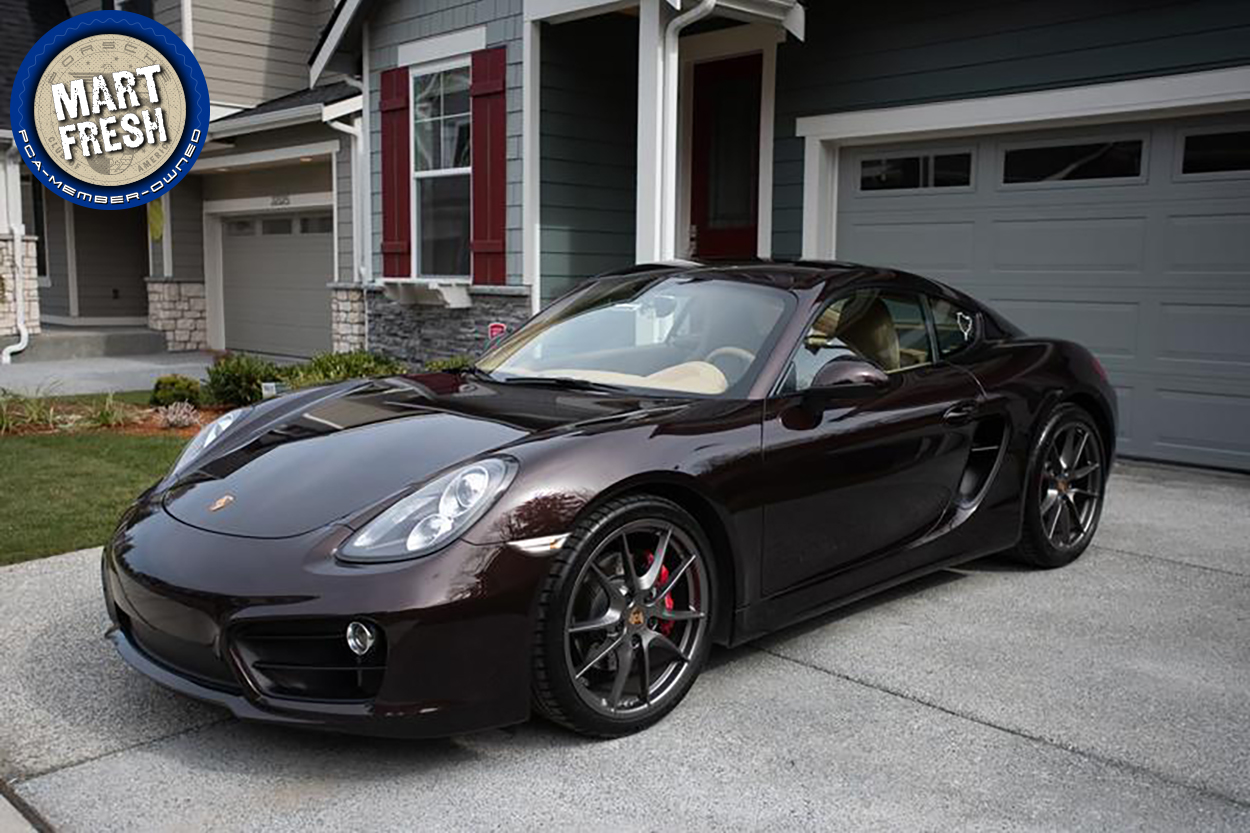 Sometimes the seller knows exactly what they have to offer. What a gorgeous well-equipped Cayman S. I'll just quote the owner:
"The perfect drivers spec -- 6MT, Porsche Sports Exhaust, Sports Seats Plus, and Sport Design Steering Wheel -- with a stunning color combination to boot! Mahogany Metallic is a rich maroon/brown…and the Luxor Beige interior compliments it perfectly… The 3.4L 9A1 with PSE (must have Porsche Sport Exhaust) on, combined with the generous induction noise in the cabin due to the engine placement, makes for very wonderful noises that come from this Cayman… Vehicle was regularly detailed under my ownership (never taken through a carwash) and paint is in very good condition. Vehicle is in MA, but was stored in a climate controlled storage facility through the winter and has not seen snow/salt…it has been serviced per the Porsche recommended service intervals, with records available. Serpentine belt replaced at 60K. Healthy BlackStone Labs oil analysis available from the two oil changes performed under my ownership (@56K + 64K). DME/overrev and PPI report available from when I purchased the vehicle in 2018, and happy to accommodate buyer paid/arranged PPI within reasonable driving distance…Happy to accommodate Facetime/Zoom inspections of vehicle, and in person showings following proper COVID-19 safety precautions. No test drives unless deposit is in hand due to cleaning/sanitizing requirements between each driver…"
No need for me to say anything accept, get a PPI. — Vu Nguyen, Executive Director, Porsche Club of America
Click here for PDF archival copy of ad
---
2011 Porsche Panamera 4S - $29,500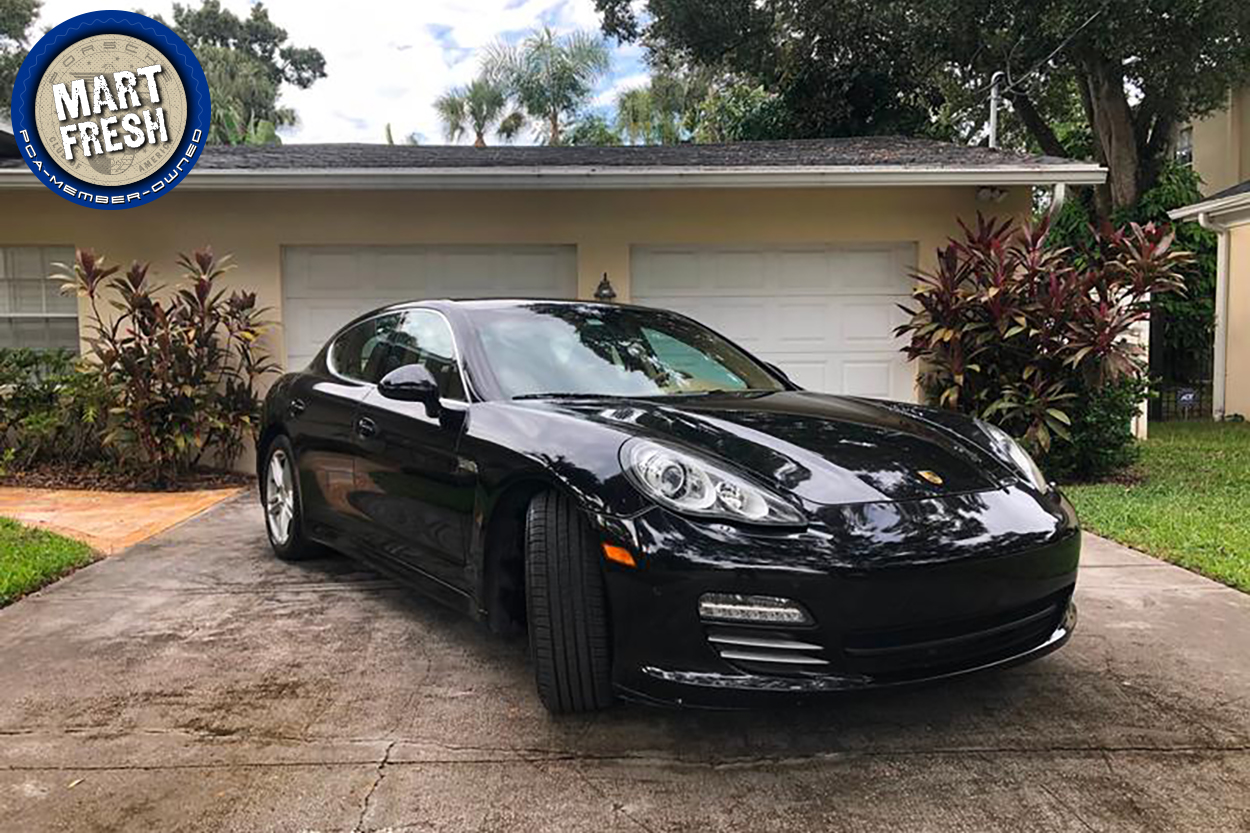 Just for giggles, I spent some time on the vehicle configurator for the most generic 2021 sedan that I could think of: the Chevrolet Malibu LT.  It took no time at all to option the rental-fleet Malibu up to an MSRP well past the $29,500 asking price of this ten-year-old Panamera. Yes, the Chevy will probably be a gas-and-oil car for the next ten years, but those ten years will seem like a life sentence compared to an equivalent amount of time spent in this Panamera 4S.  As I mentioned in a PCA.org article last week, the first-generation Panamera is aging well. Perhaps not universally adored when new, its distinctive rear three-quarter stands out increasingly in a crowd of look-alike luxury sedans. The interiors of these cars seem to have scarcely aged at all, with a center console that looks not unlike what you might find in a new Macan. As if you needed any more prodding, the seller was kind enough to include a shot of the original window sticker showing an MSRP of $107,630. Can this car depreciate any more? Maybe a few dollars as you rack up more miles, but it isn't like you'll be throwing dollar bills out the window with every click of the odometer; that pleasure went to the original owner. As for recent maintenance, the car just had a major service 2,000 miles ago, and it was a CPO car, so you know that most of its previous work was done by the book, by a dealer. I'd hurry on this one before I do the creative accounting necessary to add this one to my garage. — Rob Sass, Editor in Chief and Director of Content, Porsche Panorama and PCA.org
Click here for PDF archival copy of ad
---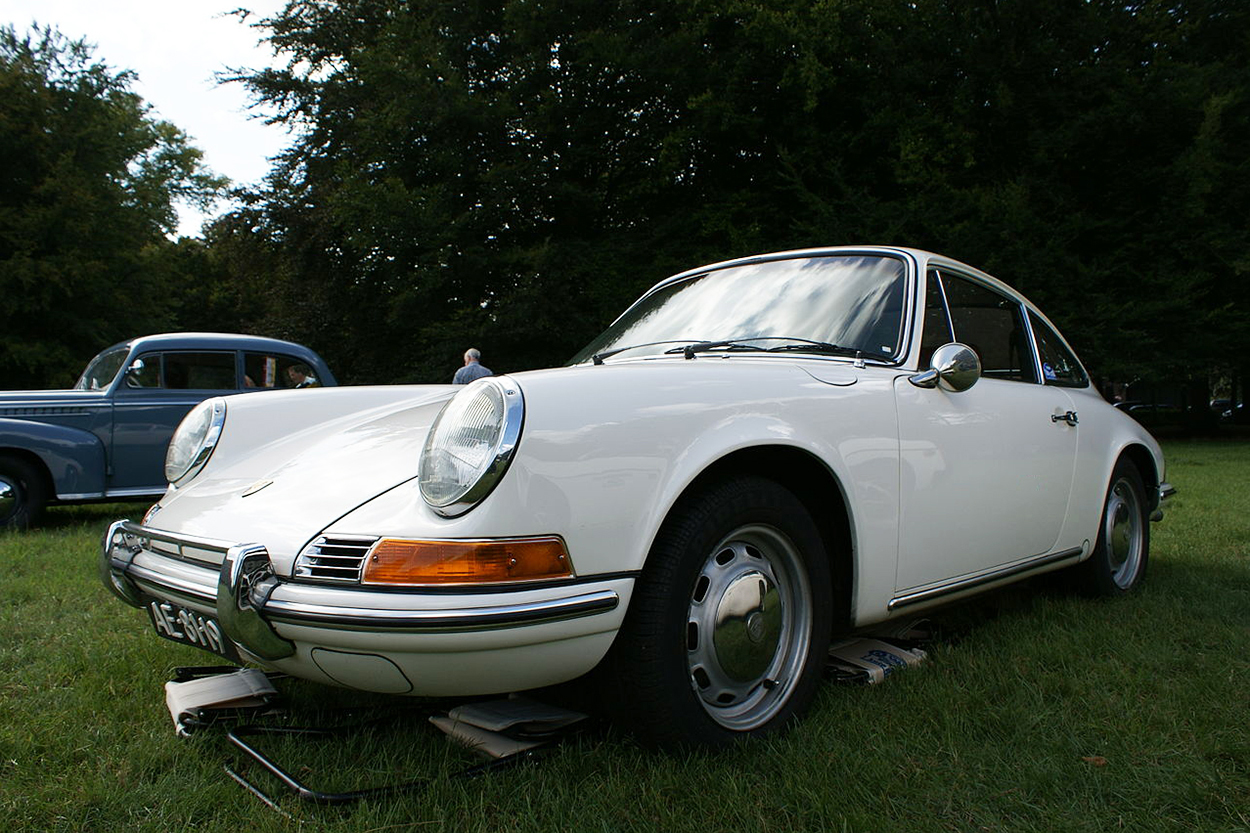 I've never driven a 912, though I have always wanted to. I assume it's very similar to an early 911 (I've checked that off my list), only a bit slower, with better handling, and a less glorious exhaust note. I'm fine with that combo, yet this particular example looks to have solved the "slow" issue with a 2,180-cc VW Type 1 flat four, meaning its engine is more than a half-liter larger than the stock 1,600 cc. I have no doubt that makes it measurably quicker than it came from the factory, and a bonus is that the seller says he still has the original engine and exhaust. Maybe rebuild that to stock specs and save for down the line?... For $33,000, this car sounds like a great deal. I like that it's lowered, the sellers claims no rust, the paint looks alright, and I can already see myself punting it around an autocross course, taking it on road trips, and driving it to work. It may not be the preferred 912 for a purist, but I can't imagine there's a better deal for a sorted car that's begging to be driven — not stored in the garage. As always, get a pre-purchase inspection by somebody who knows these cars before making the purchase. — Damon Lowney, Digital Media Coordinator, Porsche Club of America