Book Review: Junkyard
Tuesday, November 3, 2020
Article by Benjamin Shahrabani
Title: Junkyard: Behind the Gates at California's Secretive European Car-Salvage
Author: Roland Löwisch
Photographer: Dieter Rebmann
Publisher: Motorbooks
Format: Hardcover, 176 pages
Where to Buy: Quarto Knows
How Much: $40
Originally published in Germany in 2017, but only just recently translated into English, "Junkyard," by journalist Roland Löwisch and photographer Dieter Rebmann, is an intimate and more than occasionally jaw-dropping behind-the-scenes look at an exclusive but secretive European-car salvage yard, which opened up its doors to the pair in 2001.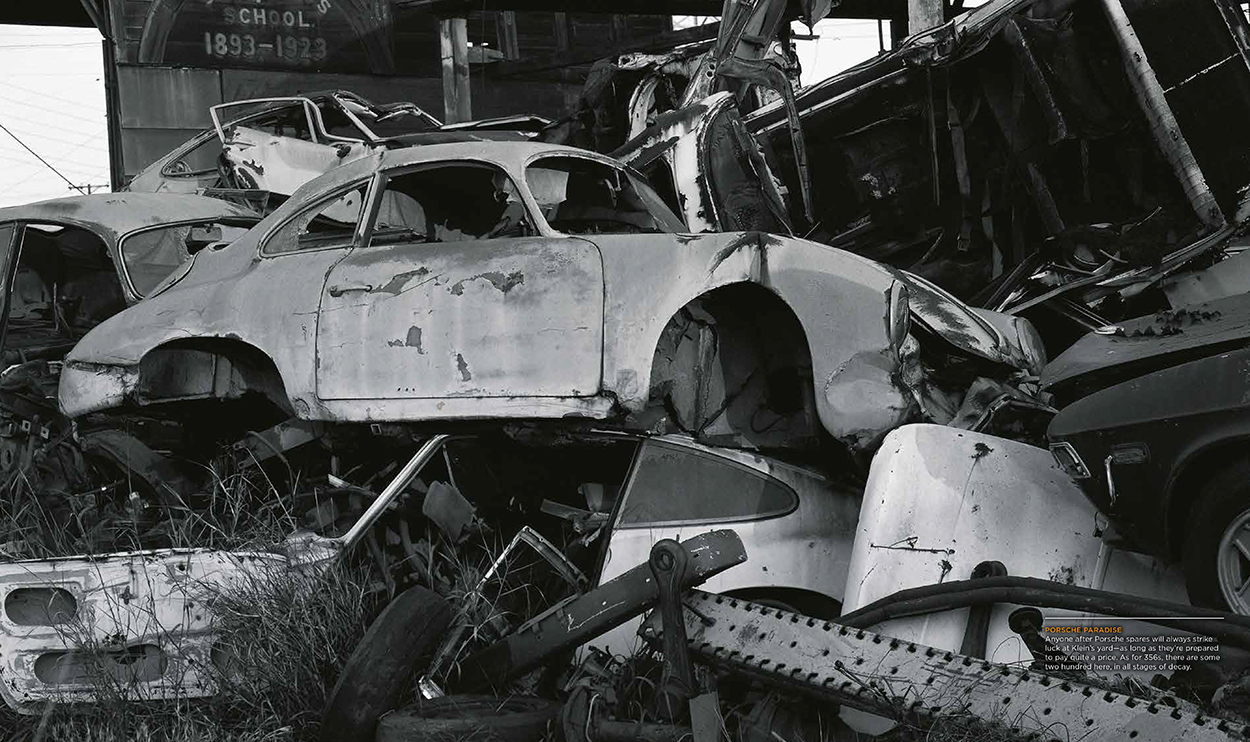 Initially founded in 1967 by Rudi Klein, a former butcher from Rüsselsheim, Germany, Klein set about building a virtual Xanadu of high-end but damaged and worn European cars. Over the ensuing decades, Klein's stockpile grew to include an extraordinary collection of tattered, cast-off automotive treasures ranging from Porsche to Mercedes-Benz to Ferrari to Aston Martin as well as other uncommon and rarely seen marques. In its heyday, some 5,000 one-time dream cars were inhabitants of Klein's expansive "Porsche Foreign Auto Dismantling" establishment located in South Central Los Angeles, California.
Notoriously prickly and difficult to negotiate with, it took almost 20 years of negotiation for Löwisch and Rebmann to gain the trust of Klein before he would allow them access to the "collection." Klein passed away from heart failure in October, 2001, not long after the documentarians' visit. Today Klein's two sons, Jason and Benji, run the business but do not allow anyone to walk the yard.
For those curious to see glamour amid the grime, Junkyard is a feast.