What's going on with the manual E1 Porsche Cayenne GTS market?
Article by Rob Sass
Photos courtesy Porsche
If there's one thing that I've learned in 20 or so years of being around the collector car market, it is to run like hell from anyone who definitively pronounces that something will never be collectible. While you can quibble all you want about the precise distinction between something being merely interesting versus truly collectible, there is clearly something going on with early examples of Porsche's first SUV, particularly the sporty GTS.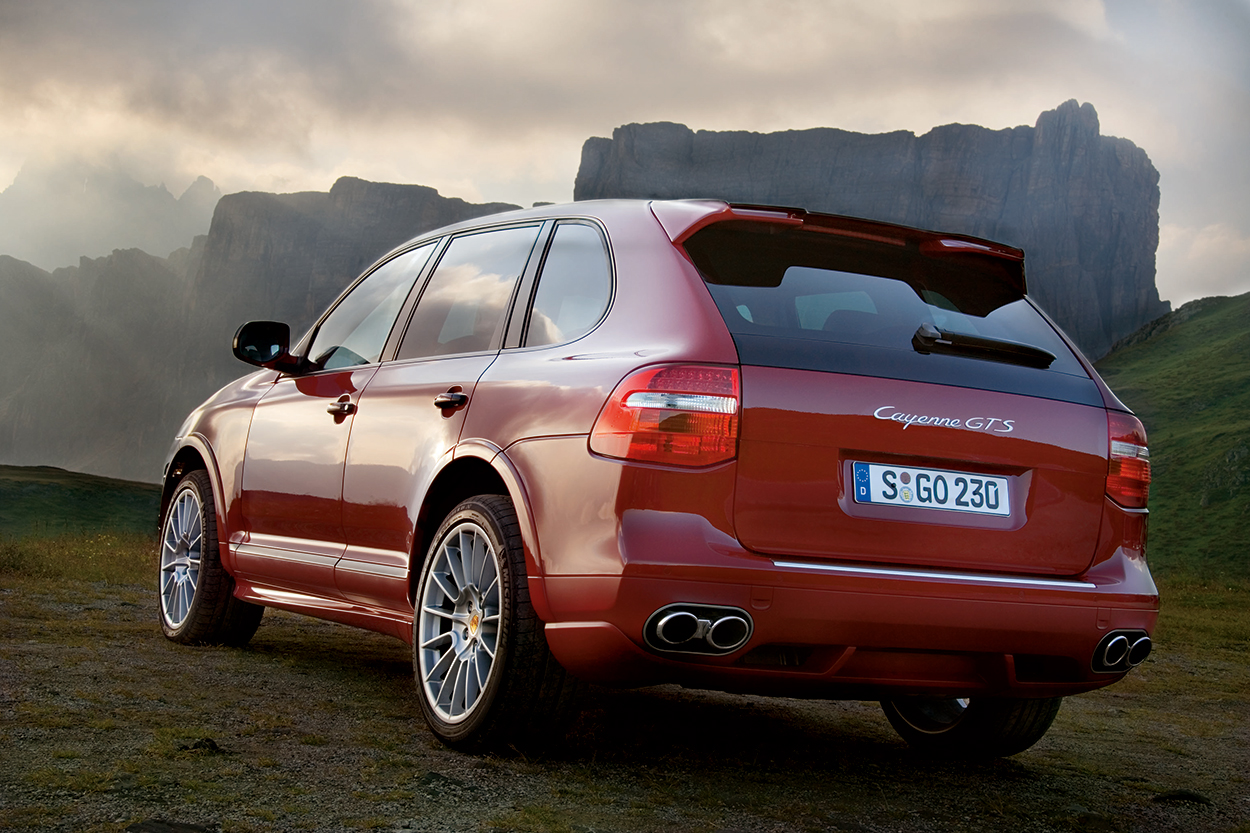 Very often, the first of something is the purest expression of the concept. While the continued refinement of Cayenne has made it a more capable, faster, better vehicle in nearly every metric, there is something undeniably appealing about the more upright, rugged look of the original Cayenne with its 996-inspired lights and front fascia. While not the fastest nor the most powerful Cayenne variant (that would be the awesome Turbo S), the GTS, true to the ethos carved out by Porsche for this designation, was the sportiest of sub-models. Most pointedly, it was also the only V8 Cayenne offered with a manual transmission, and prices are currently exploding for the few three-pedal GTSs sold from 2008-2010.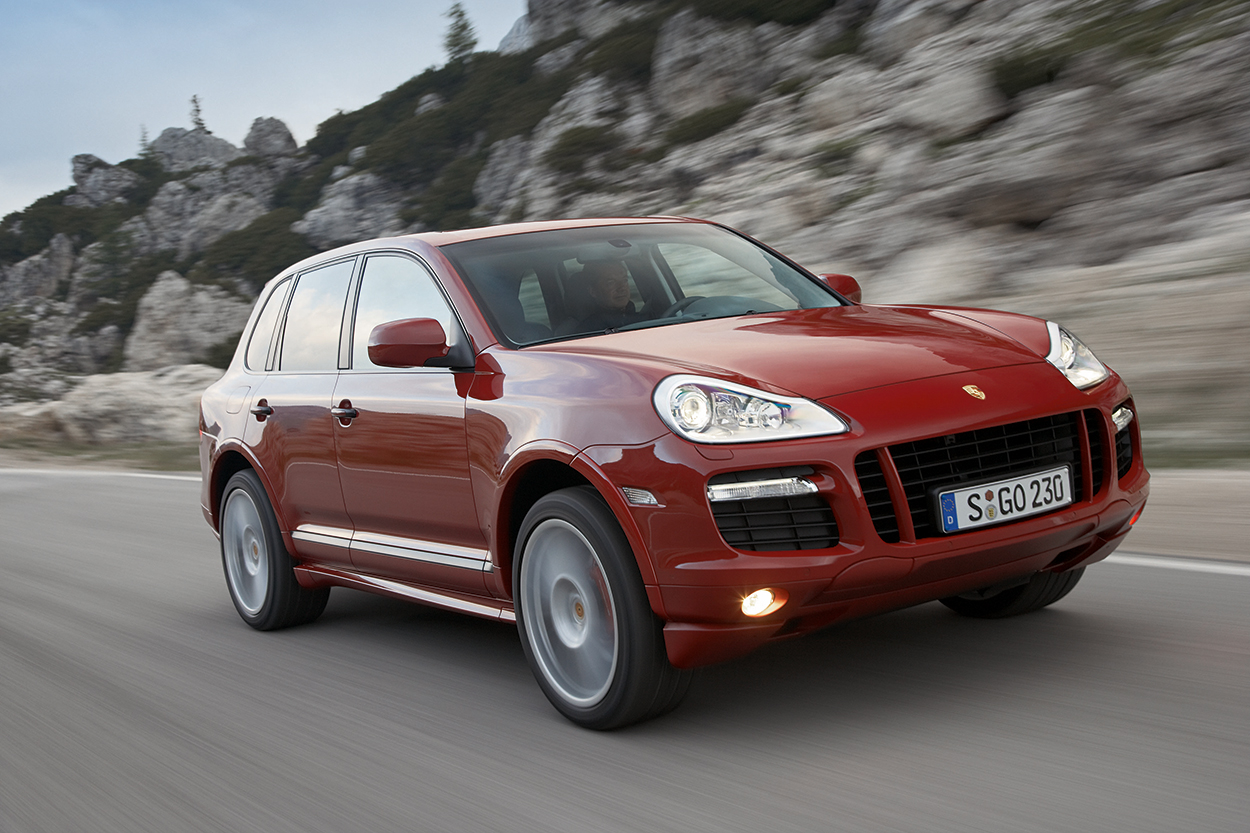 Any E1 Cayenne is a handsome vehicle — but the lower ride height and Turbo-inspired nose, any of the 21" wheel options, plus the leather/Alcantara interior made the GTS look spectacular, while Porsche Sport Exhaust gave it the auditory cred to match. The suspension tuning, stickier tires, a shorter final drive ratio, plus a larger intake manifold that boosted output by 20 horsepower to 405 hp all combined to deliver impressive performance. The 0-60 miles-per-hour time for the manual of 5.7 seconds was even more impressive in light of the fact that the transmission's laughably short first gear resulted in not one, but two shifts needed to exceed 60 mph. Car and Driver called the Cayenne's bottom cog, "a gear fit for tractors."  911-like lateral grip of 0.90 g more than made up for the granny first gear though.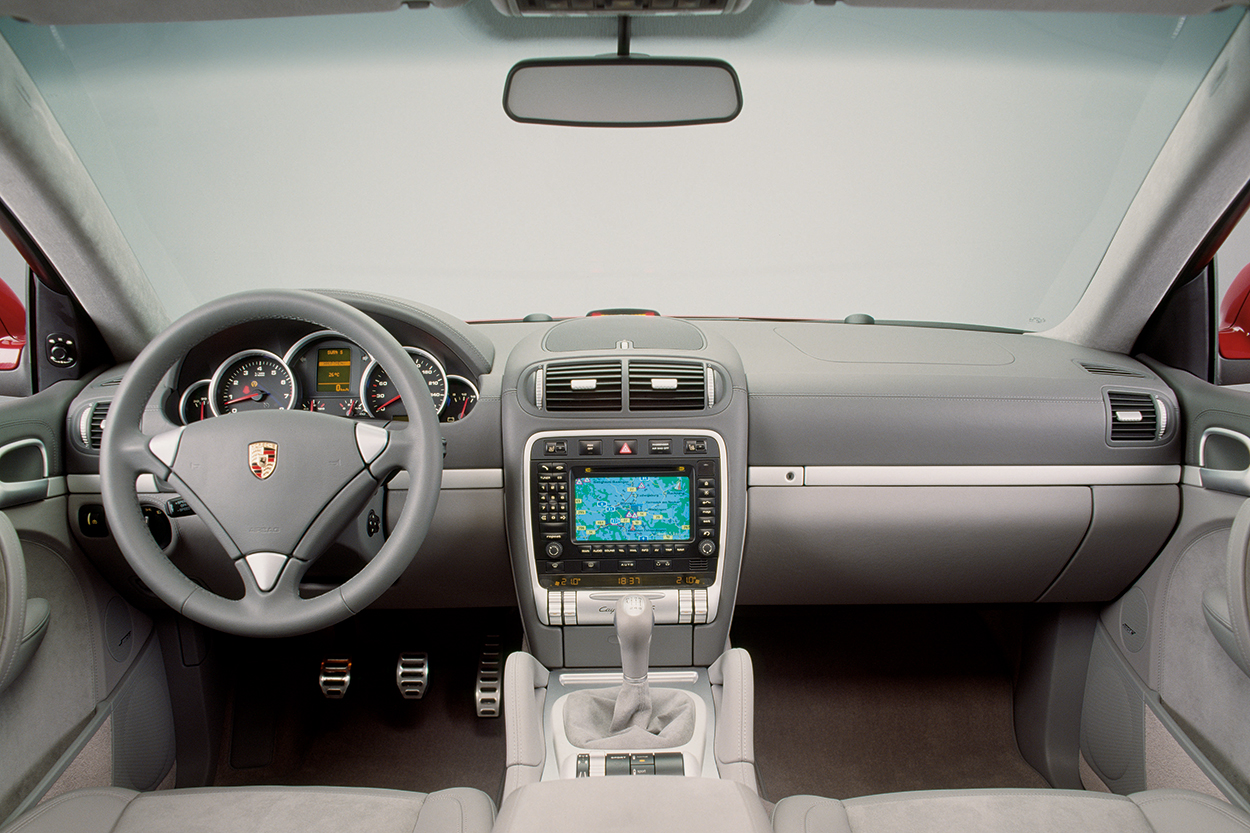 PCNA couldn't supply exact figures on the take-rate for the manual, but it could never have exceeded several hundred per model year, and prices are skyrocketing at the moment for them. While a nice automatic GTS with under 100,000 miles might be expected to bring $16,000 to $20,000, a three-pedal car doubles that.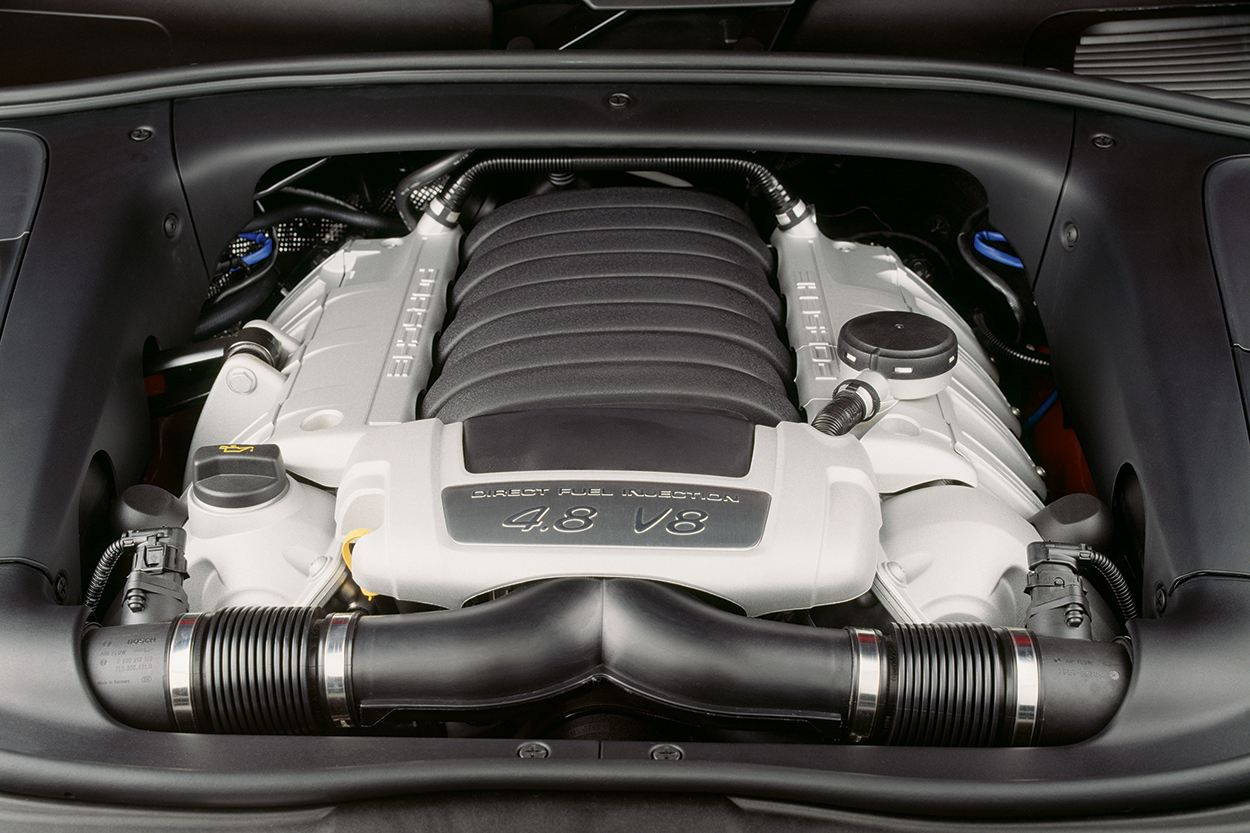 The record holder for a public sale that we could find was $42,000 for a 106,000-mile Marine Blue/Havana Beige example sold on Bring a Trailer last August. With that site's 5% buyer's premium, that's a healthy $44,100, leading us to believe that a manual GTS in good colors with miles under say 50,000, is certainly worth more than $50,000.  That still doesn't come close to exceeding the car's original MSRP of $70,000-$90,000 (depending on options), and if that's your true measure of when a car officially becomes a collectible, the manual GTS still has a way to go. It does seem likely, however, that a nice manual E1 GTS bought today for between $35,000 and $40,000 will probably seem very well bought in the near future.