Mart Fresh: Different flavors of Porsche 911 or a classic 914?
Tuesday, November 10, 2020
Photos by the sellers except where noted
A popular PCA member benefit is The Mart, the club's classifieds section online and in each issue of Porsche Panorama. Mart Fresh is a bi-weekly column in which PCA media staff and guest contributors pick what they think are the "freshest" Porsches currently available, and then attempt to explain their reasoning. Only PCA members and Test Drive program participants have access to seller contact information. Always invest in a pre-purchase inspection for any Porsche you may consider, as seller descriptions and pictures don't always tell the full story.
---
2003 Porsche 911 Carrera 4S - $26,500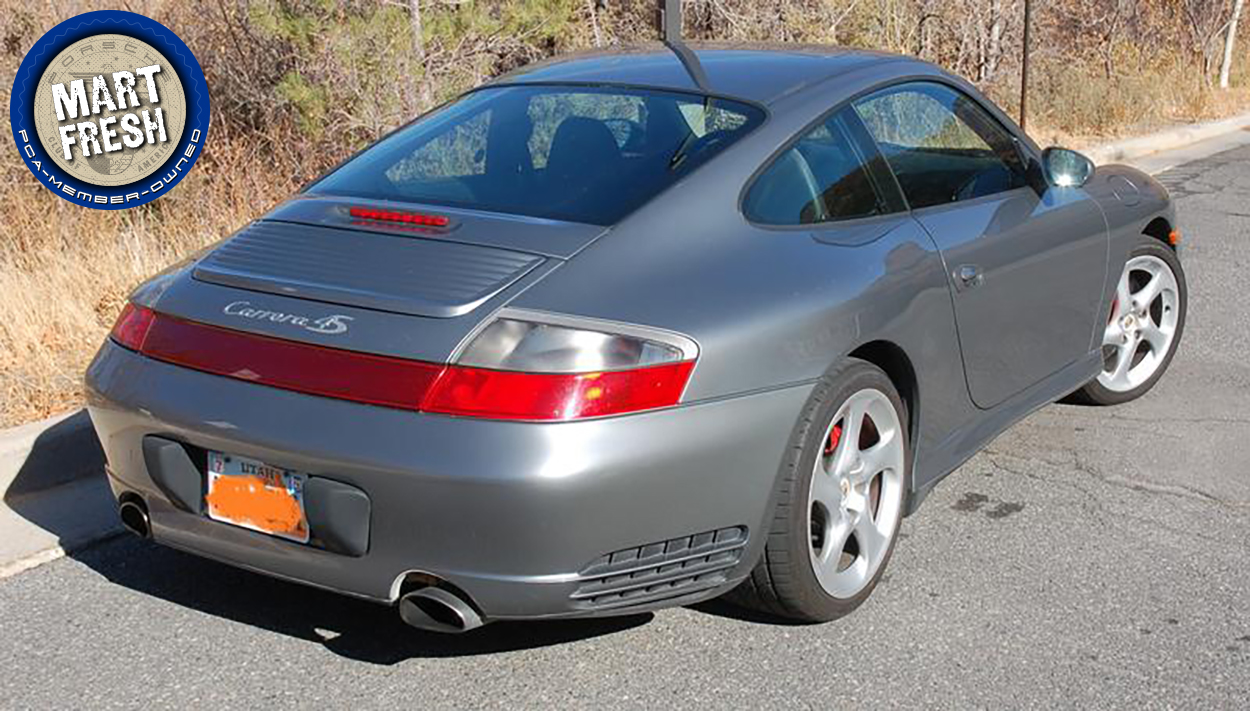 As we mentioned a few weeks back, the 996 market is active at the moment, and an under $30,000 C4S is becoming a rarity. This one checks a lot of boxes. While it's just about to light up the sixth digit on the odometer, the car has had a ton of recent/expensive maintenance done, including the IMS bearing and clutch as well as the water pump. The C4S is essentially the Turbo chassis and bodywork minus the turbos and the maintenance/accessibility headaches that they bring. This one seems like exactly the kind of car you want to own — full service history, life on the West Coast, a long-time PCA member/owner, no paintwork on the metal, and a very comprehensive ad. A pre-purchase inspection is always advisable, but this looks like a car that you could enjoy for a long time with few worries. Downsides? Not much. I suppose the Seal Grey/black fatigue factor is up there with Guards Red 944s, but it's by no means a bad-looking color, it's just really common. In any event, the lovely C4S-only rear reflector spices things up, and kudos to the owners for resisting the temptation to paint the "S" red. — Rob Sass, Editor in Chief and Director of Content, Porsche Panorama and PCA.org
Click here for PDF archival copy of ad
---
2014 Porsche 911 Turbo S - $98,500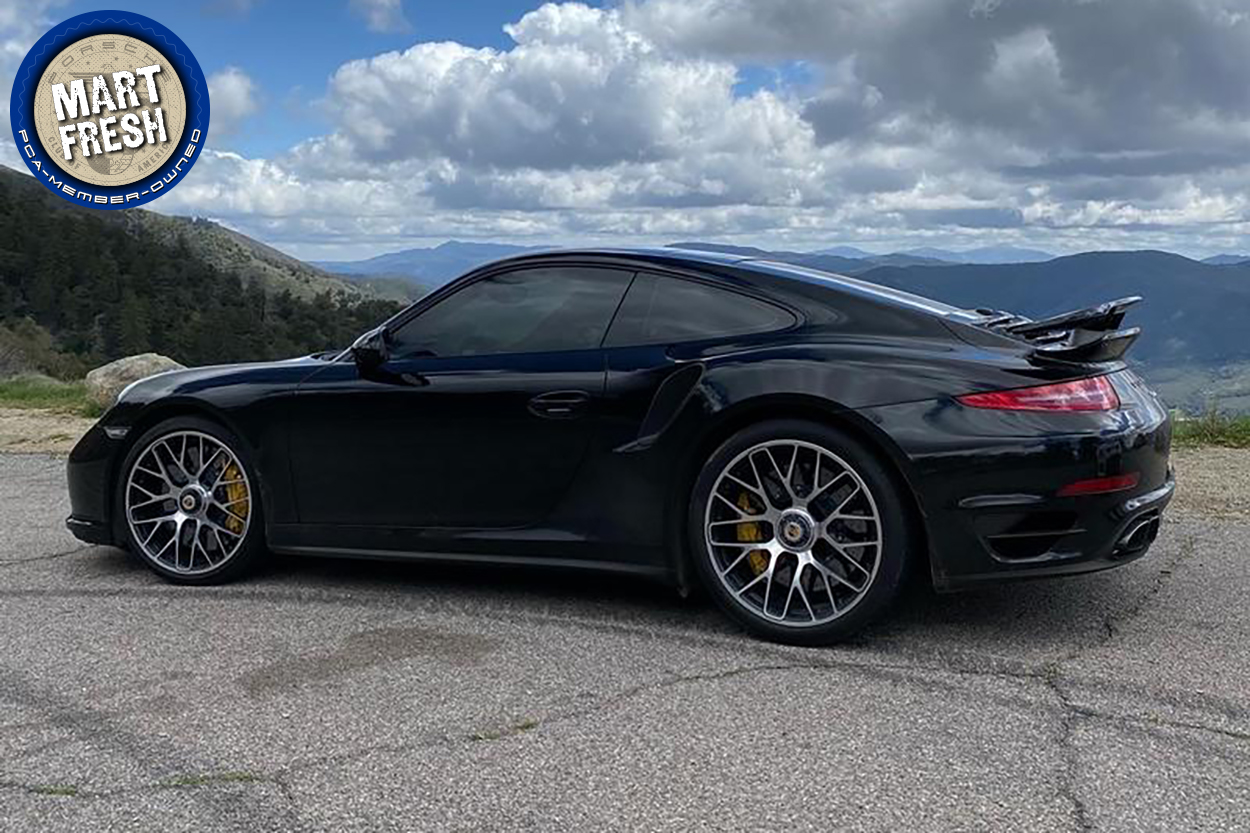 The 991.1 Turbo S is a phenominal over-achiever, able to cruise at triple-digit speeds nearing 200 miles per hour and feel at home on a race track. At Barber Motorsports Park while participating in the Porsche Sport Driving School, I had one session in a Turbo S, and it was amazingly agile for a car that weighs about 3,600 pounds. You can feel that extra weight on track compared to a Carrera GTS, but ask yourself: Where will you spend the majority of time with this car? The drivetrain technology isn't too far behind the current 992 Turbo S and the interior still feels modern, so it's something that could easily be used everyday. While this car is still out of my budget at nearly $100,000, when it was new this highly optioned example stickered for more than $200,000. That's a heck of a lot of depreciation on a car that still has a bit of its warranty left. — Damon Lowney, Digital Media Coordinator, Porsche Club of America
Click here for PDF archival copy of ad
---
1973 Porsche 914 2.0 - $23,900 (Please Note: Car was sold just before this column was published.)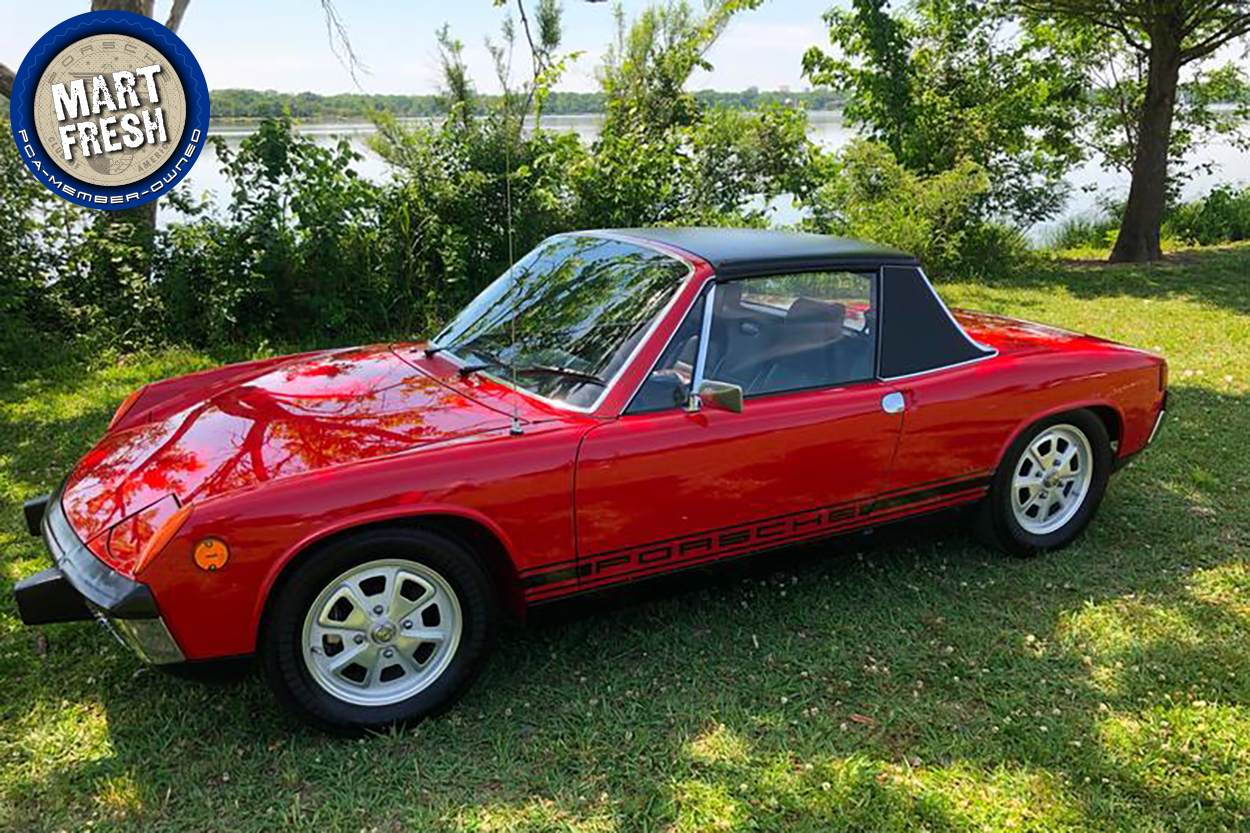 Earlier this year we celebrated the 914 at Werks Reunion Amelia Island. After many decades of ridicule by biased Porsche "enthusiasts" the 914 has seemingly crossed the line over to coveted vintage Porsche. This is personal for me because my father has always been a fan of the 914 and I, too, own a '72, albeit in mostly parts.
Here is a gorgeous, original, unmodified survivor with 30,988 original miles. From the photos, this 914 is obviously well loved by its owner. With its original dealer invoice, manuals, advertising, and unique literature, it's ready for concours events. For just under $24,000, it seems to be priced very well. Aside from the 914-6, the '73 2.0 is the model to have. Perhaps I should part out my '72 and buy this one. It would certainly be a quicker and less painless way to get on the road. Despite being well presented, I still recommend buyers have a PPI done by a 914 expert. A second set of eyes is just good insurance when buying a 47-year-old car. — Vu Nguyen, Executive Director, Porsche Club of America
Click here for PDF archival copy of ad
---
1987 Porsche 911 Carrera - $65,900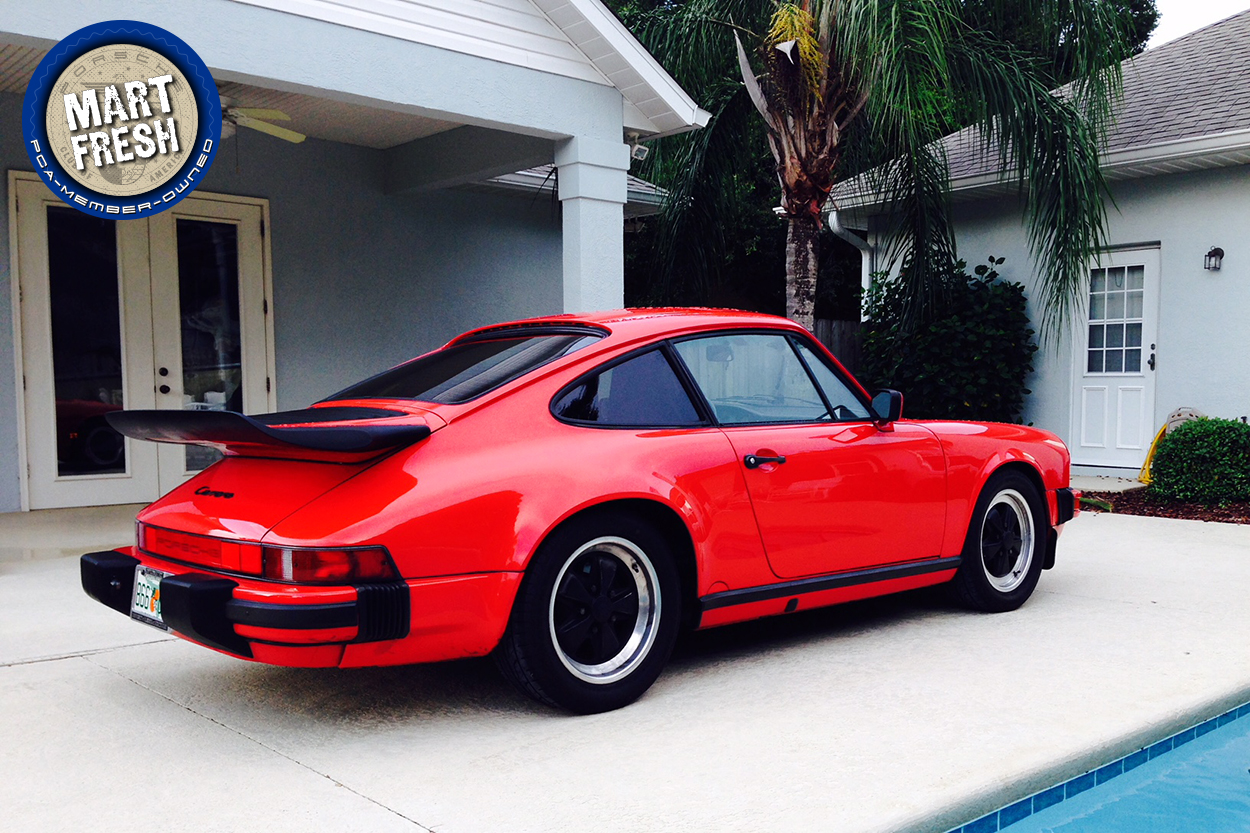 Warning: Totally Self-Serving Commentary Ahead. Well, well — what do we have here? A sunroof-equipped, '87 G50 Carrera coupe? This is indeed familiar territory to me — except for the Saddle interior, it's a twin to my personal car. Okay, this one has half the miles mine does, but does that get it to the buyer's asking price of just under $66,000? Since as of today the sale just went to pending…perhaps! I've always been proud that most PCA folks don't mind a few miles on their cars, as long as they show the evidence of a well-maintained existence, so I'd be curious if the miles are truly low enough to make much difference here. Supposedly the car has never seen a wet road, which I can't come close to claiming, either. This one is set at the #2 price in our Hagerty Valuation Tools, which meets with the condition pretty much dead on. Here's my plea to the next owner: Take it out in some really horrendous weather and be prepared to be amazed. The wipers work great, and even the little intermittent knob on the dash is fun to play with. Plenty of traction, and the heat and AC will keep things warm, cold, or demisted. You'll be proud of what it can do when things get dicey! — Brad Phillips, Business Development, Hagerty