Fixing the falling hatch on your 2004-2010 Porsche Cayenne
Wednesday, November 11, 2020
Above photo courtesy Porsche
Article by Vu Nguyen
Photos by Vu Nguyen unless noted
As the temperature drops here in the northeast, so does the hatch on our Cayenne. I'm guessing the lift pressure is affected by temperature.
There are four shocks in total, two for the lift gate and two for the glass. I've been told that the ones for the glass also help with lifting the tailgate, so plan to replace all four while you're in there.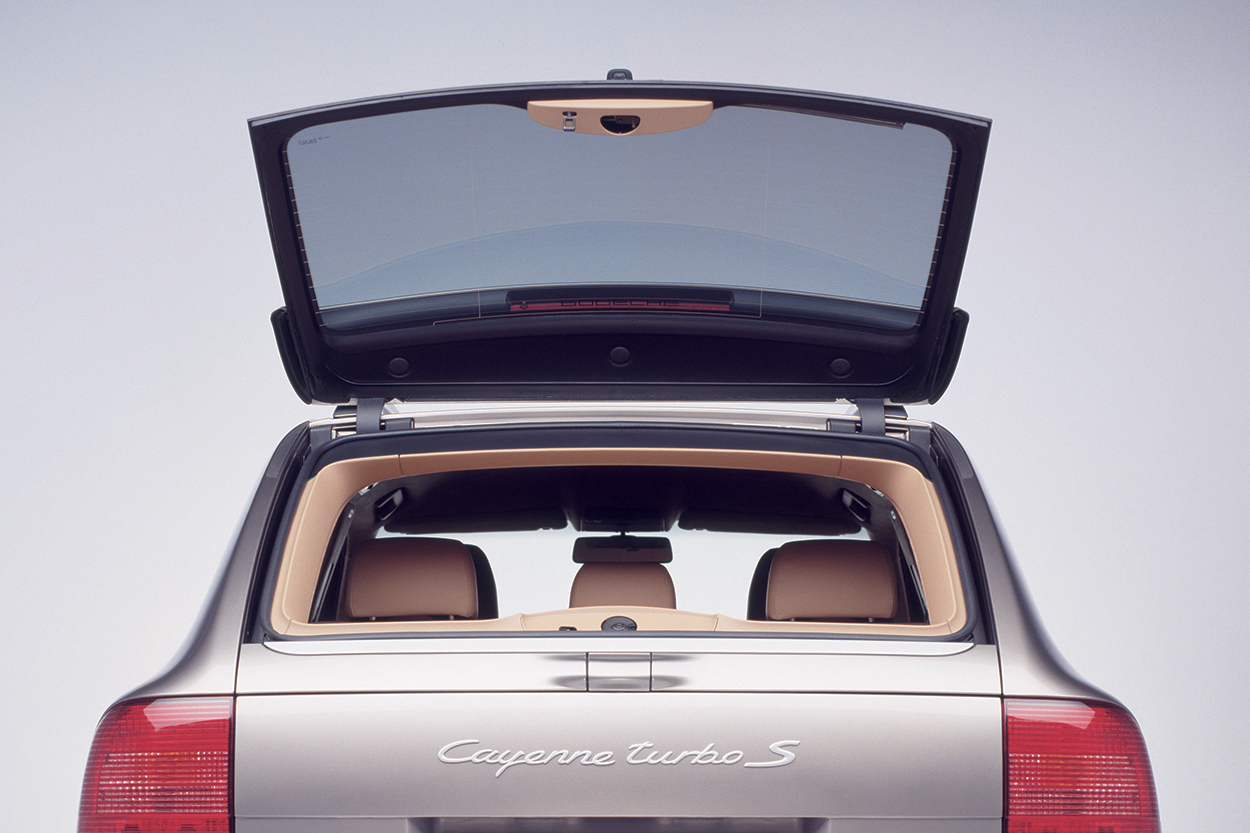 Photo courtesy Porsche
Replacing them is a relatively easy task and with the right tools should take you about two hours.
Pelican Parts has a great how-to description. Click here for the more in-depth directions.
In addition to the shocks, you'll want to buy a pair (L/R) of foam baffles. The original ones may break when you remove them.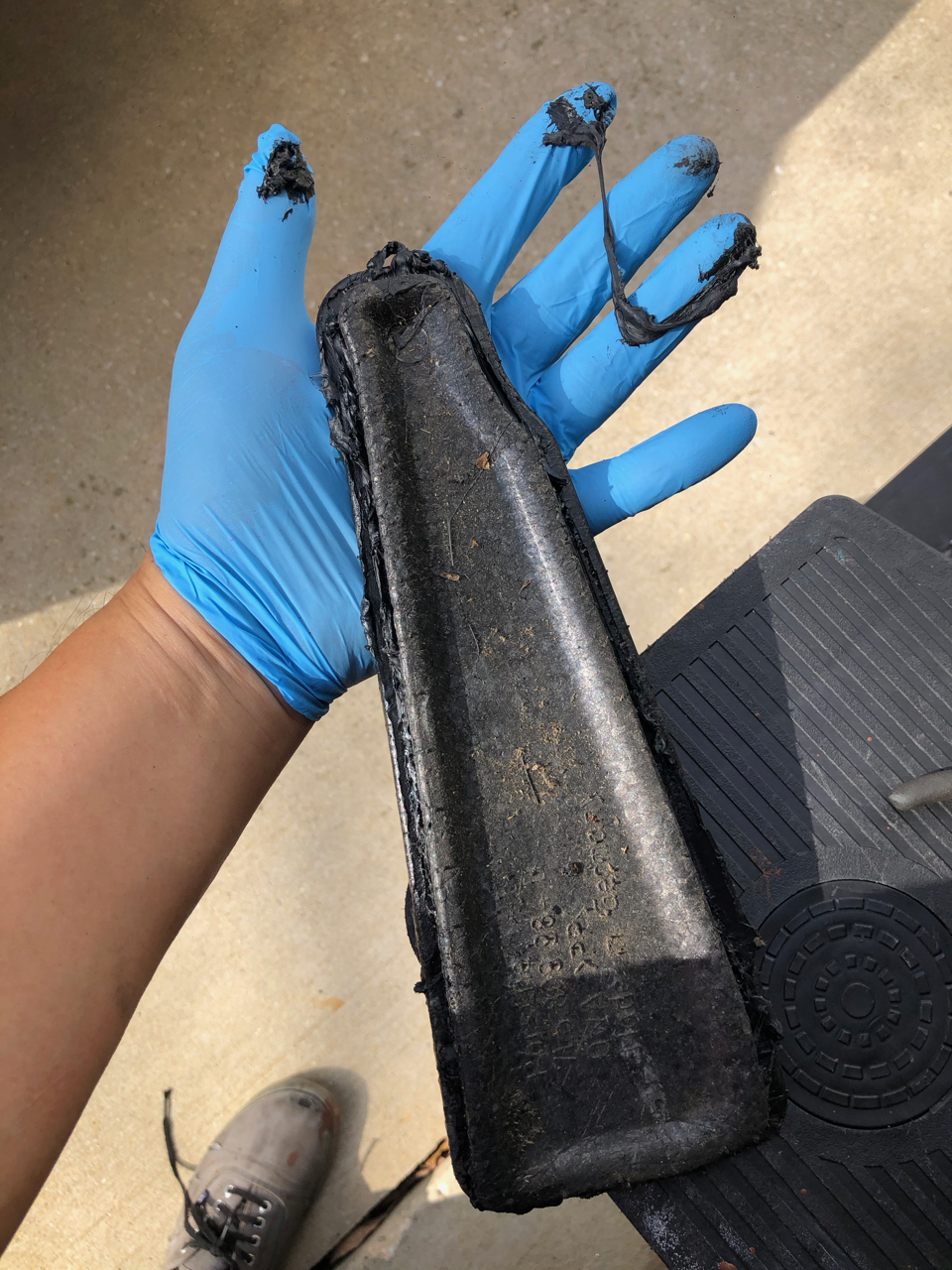 Old baffle removed making a mess. Don't get the sticky stuff on your headliner.
Also you'll want to have butyl sealant tape handy in order to install the new baffles.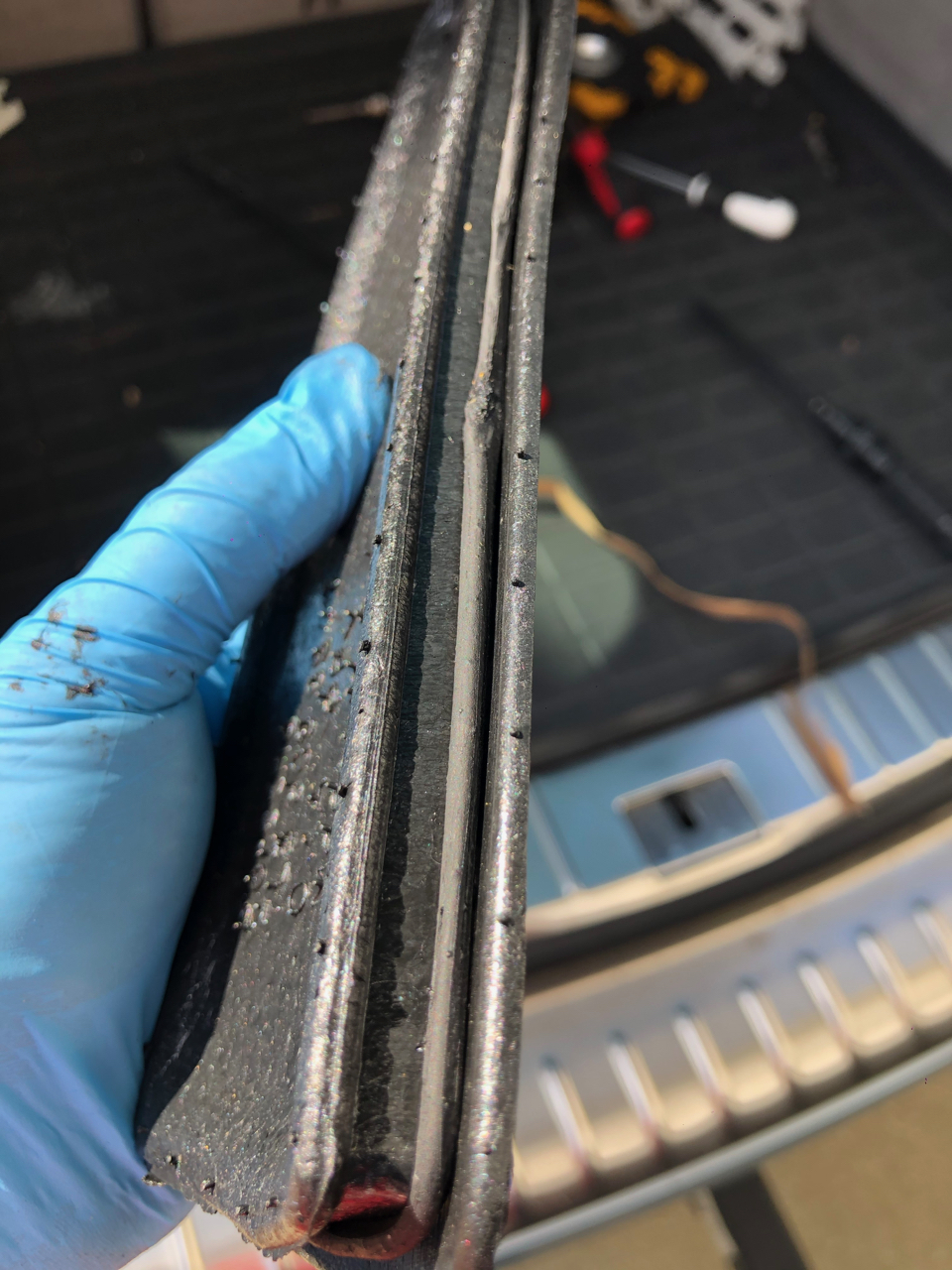 New baffle with a bead of sealant.
As for tools, in addition to what is listed by Pelican, I suggest the following:
a pipe or hatch rod like this
a few pairs of disposable gloves
safety glasses
a pick or small flat blade screwdriver
compact LED worklight
and a long trim panel remover like this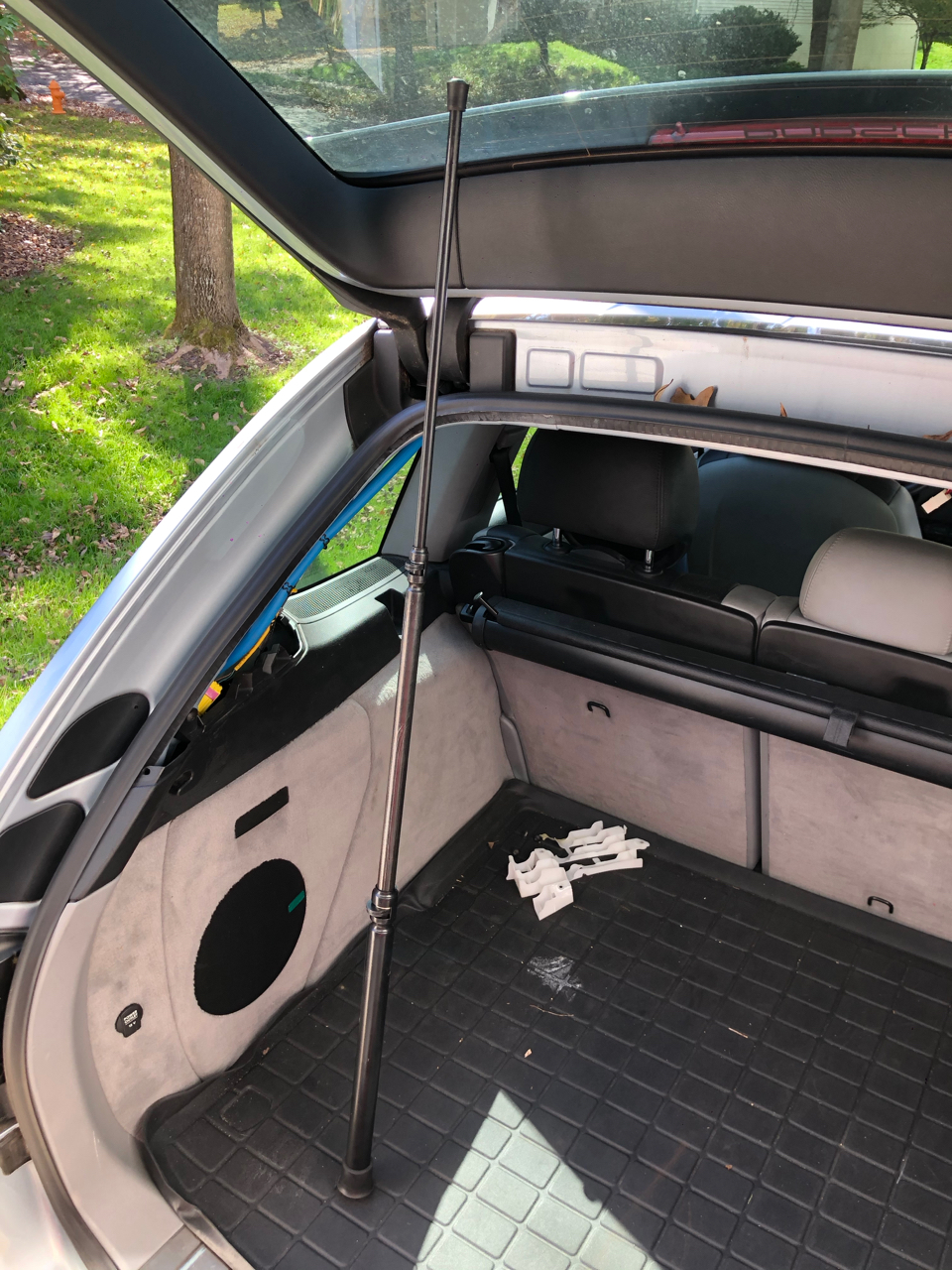 Prop-rod comes in handy before and during fix.
As far as the actual job goes, it isn't that difficult. Here are some helpful tips:
Be careful not to get your headliner dirty as they are difficult to clean.
The clips take a bit of force to undo but use the trim tool vs. pulling the ceiling panel.
Have a helper handy to hold up the tailgate when you are installing new shocks
When removing the two side panels, be careful to disconnect the speakers and reconnect when reinstalling
Also, keep in mind you are working with pressurized shocks. Safety first.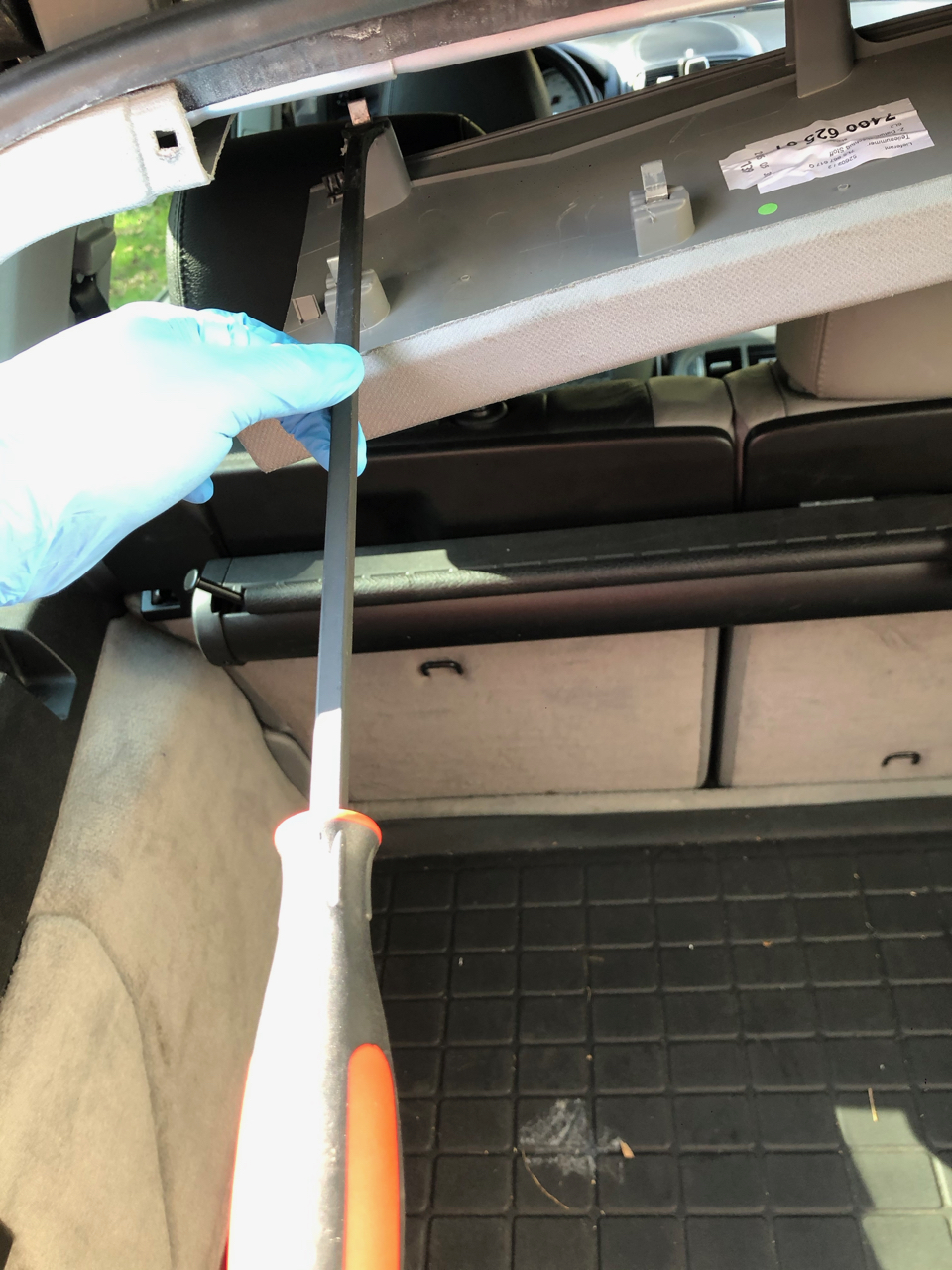 Note the placement of the end of the trim panel remover.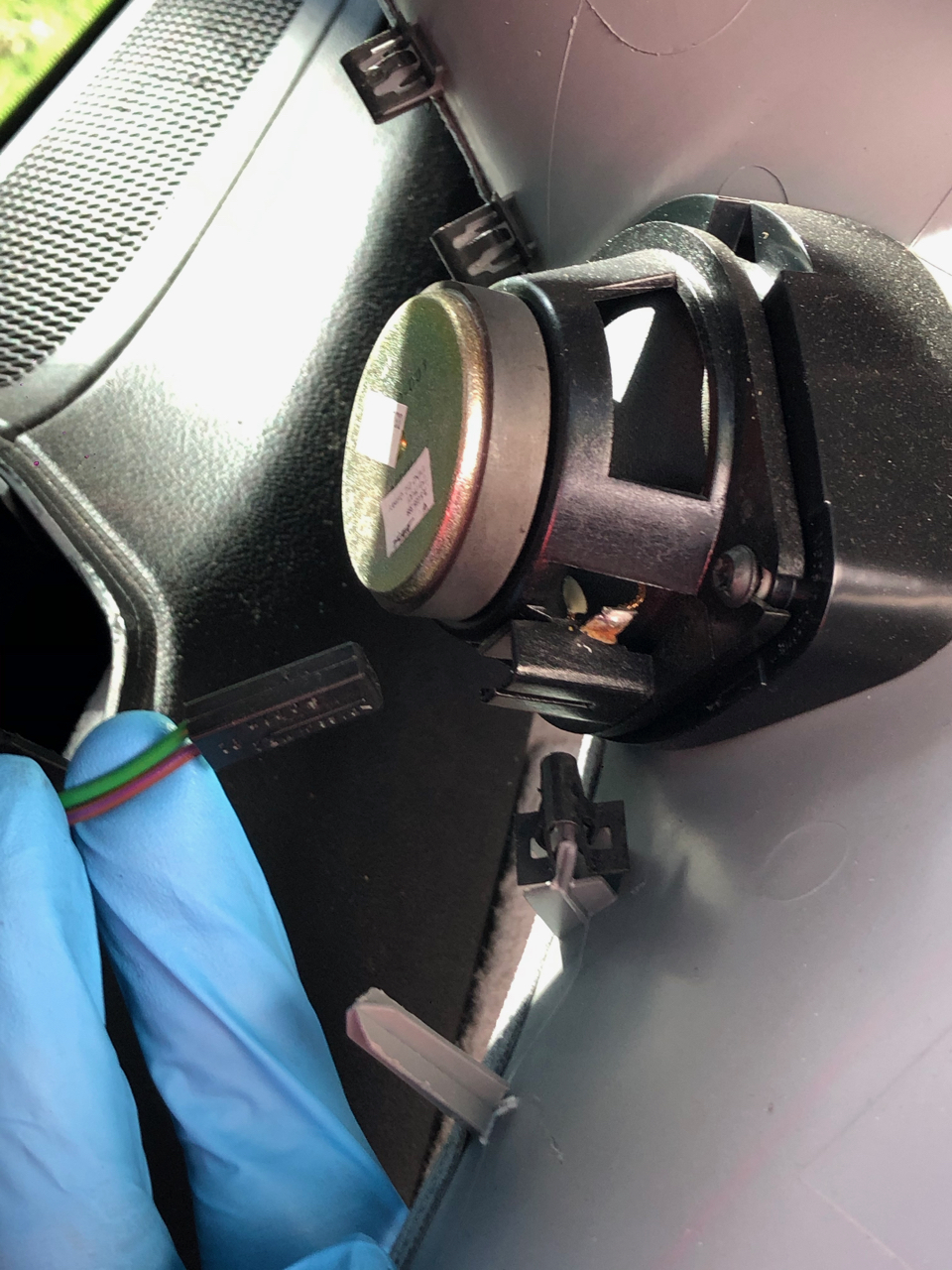 Rear speaker on side panel and speaker plug.
Good luck!