Porsche unveils stunning past design studies we wish were real cars
Thursday, November 12, 2020
Above: Porsche 919 Street concept.
Article by Damon Lowney
Photos courtesy Porsche
Over the years we've gotten to see several of Porsche's obscure concept cars and design studies, yet it's now clear that the automaker has developed at least dozens more that have never met the public's eye, and probably never will. With a new "Porsche Unseen" series of articles, videos, pictures, and a new book, we have the chance to see 15 secret design studies from 2005-2019, all from Porsche Chief Designer Michael Mauer's years at the company.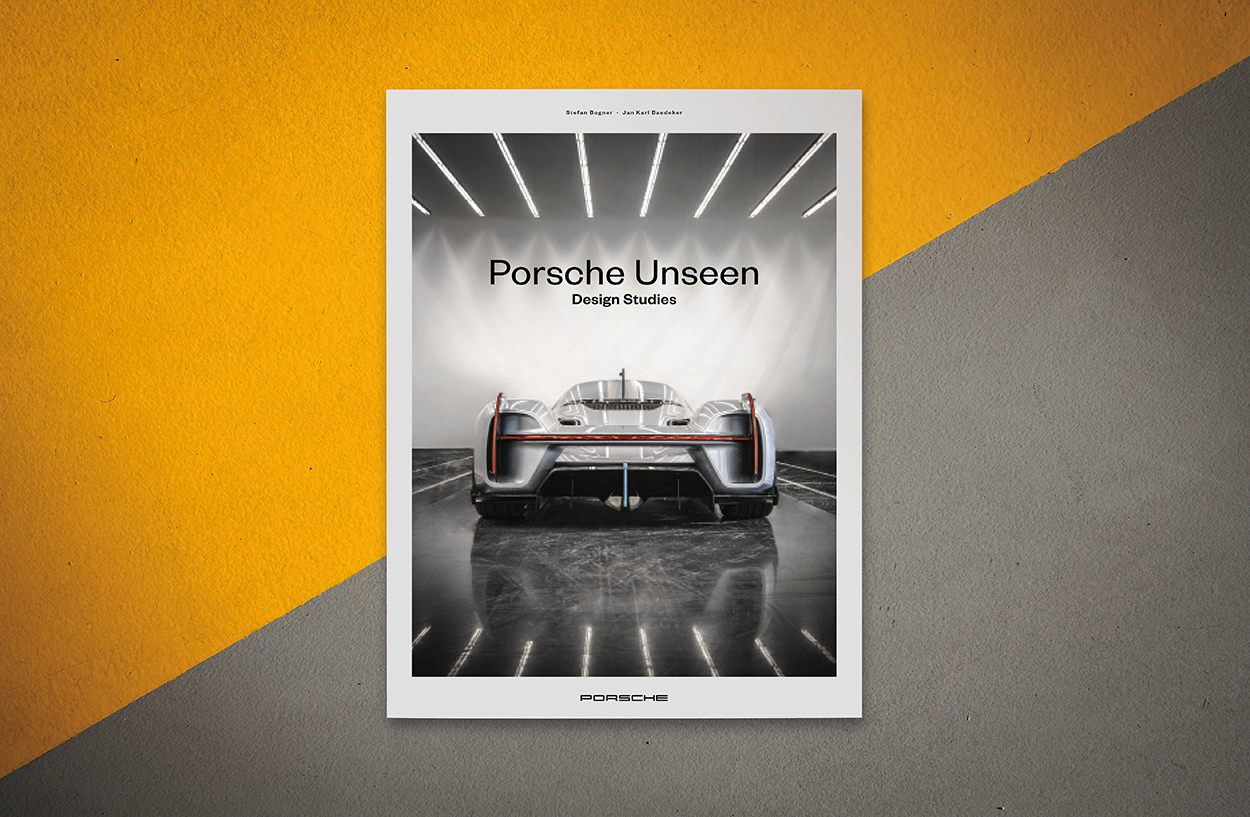 Denizens of the Internet have been blessed with pictures of three concepts: 919 Street, Renndienst, and Vision Spyder, three very different studies that gave designers the chance to envision Porsche in the future and make it a reality, albeit for only a few eyes to see. UPDATE 11-17-2020: To learn about the other 12 concepts, click here (or buy the book, Porsche Unseen. That'll be high on our list of holiday gifts).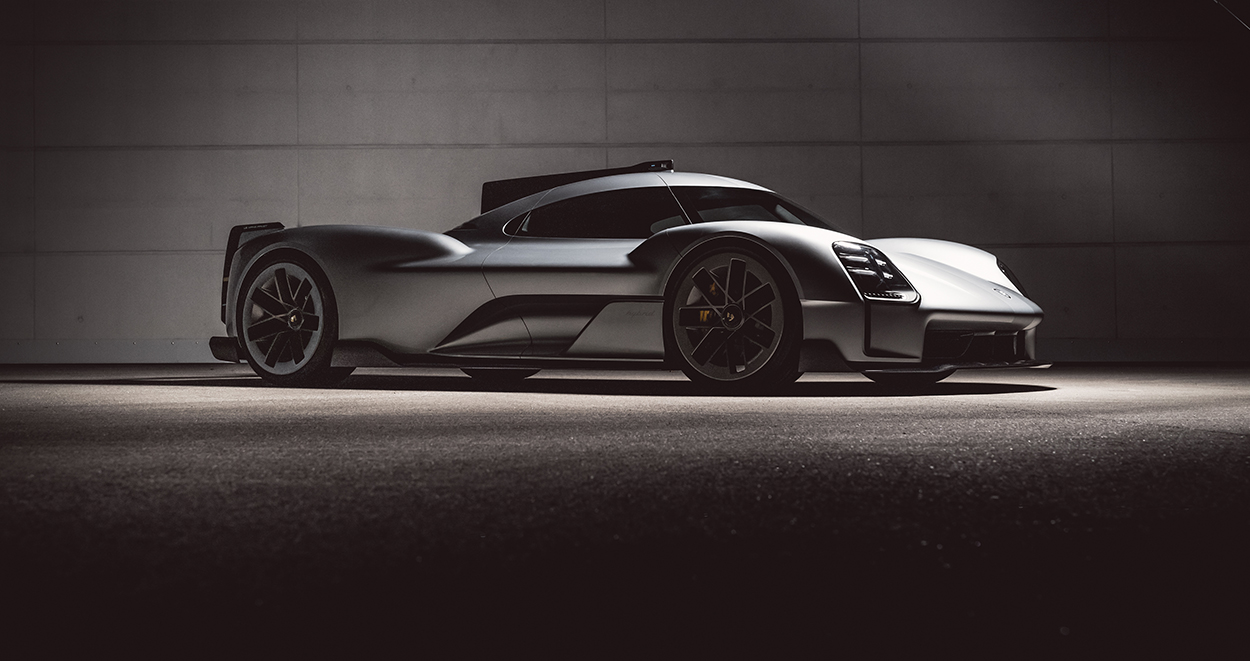 Above: 919 Street concept.
Let's start with the 919 Street, a street-legal hypercar based on the 919 Hybrid racecar that was retired in 2017. It's the one that best tugs at our fantasies to stuff the most powerful and advanced powertrain into a svelte package that can be driven on the street. Take a look at Aston Martin's Valkyrie or Mercedes-AMG's Project One, and the similarities to those next-generation of hypercars is there. Of course, the 919 Street is only a model and doesn't have chance of becoming reality, but we'll probably continue to see design elements pop up in future Porsches.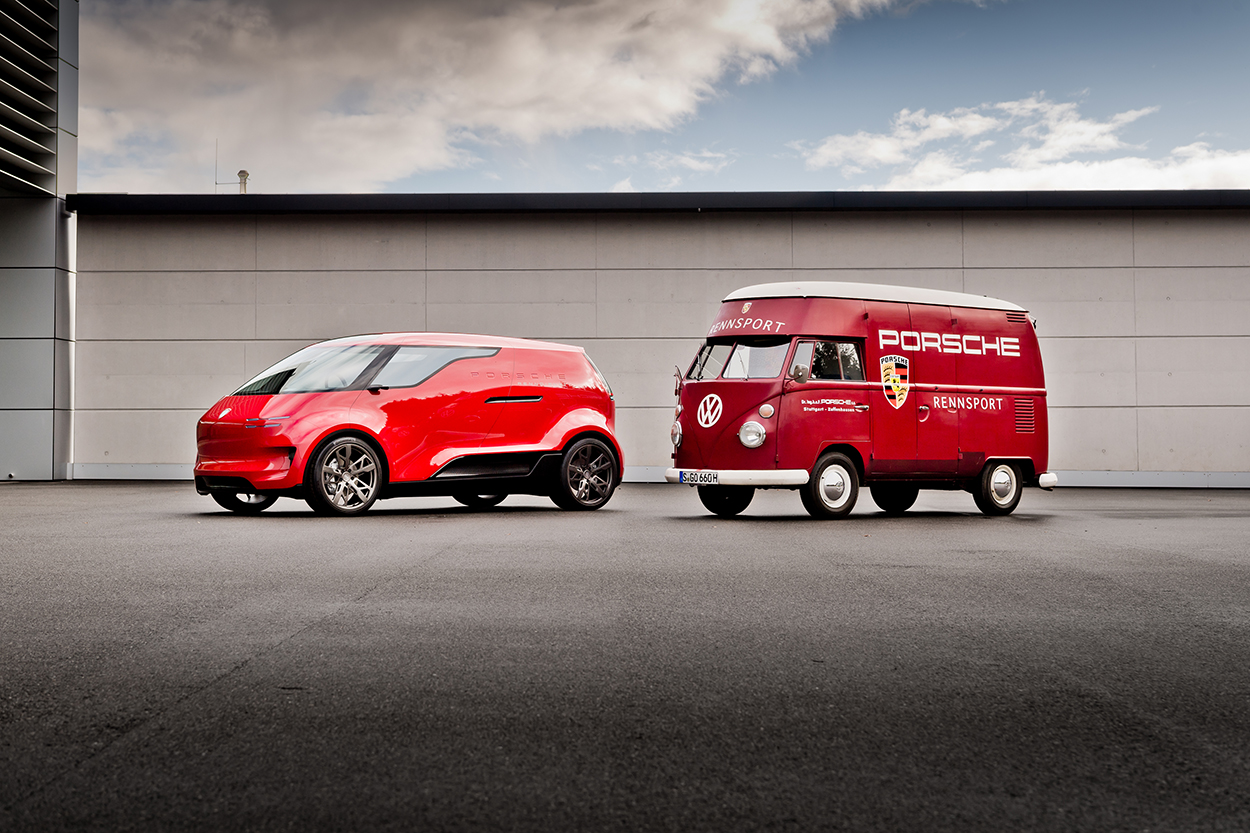 Above: Renndienst concept (left) and original Renndienst wagon.
Perhaps the most surprising of these three concepts is the Renndienst vehicle, which bears a passing resemblance to the Porsche Renndienst ("Racing Service") wagons of past. The concept, however, has a striking middle seat for the driver and an interior designed to be a family "mobility space" for up to six people. In a 47-minute video (find it here), Michael Mauer said the Renndienst was an exercise for designers to push the boundaries of what Porsche's traditional design language can be applied to. Underneath the smooth, nearly creaseless body would be an electric powertrain, if it were brought to life. In an ironic twist, Mauer said the Renndienst's four-point headlamps are what ultimately inspired those on the Taycan.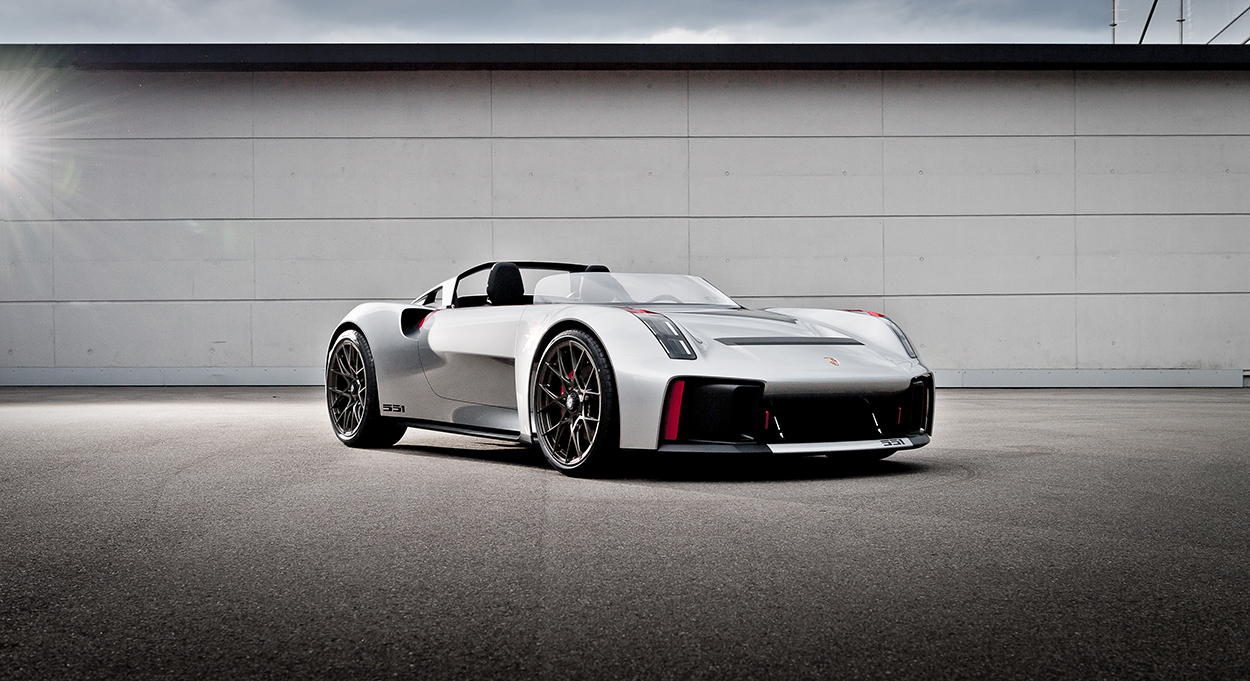 The third concept we'll cover is the Vision Spyder, the only clay model of the three, and the one that best embodies the qualities of Porsche's first purpose-built race car: the 550 Spyder. Intended to be a lightweight, pure sports car in the traditional 1950s roadster sort of sense, designers were encouraged to "further develop the design identity of Porsche," the automaker says, while retaining clear links to the past. The roll bar is striking in how it's integrated to become part of the car's silhouette, and we'd love to see its wheels make it onto a production Porsche.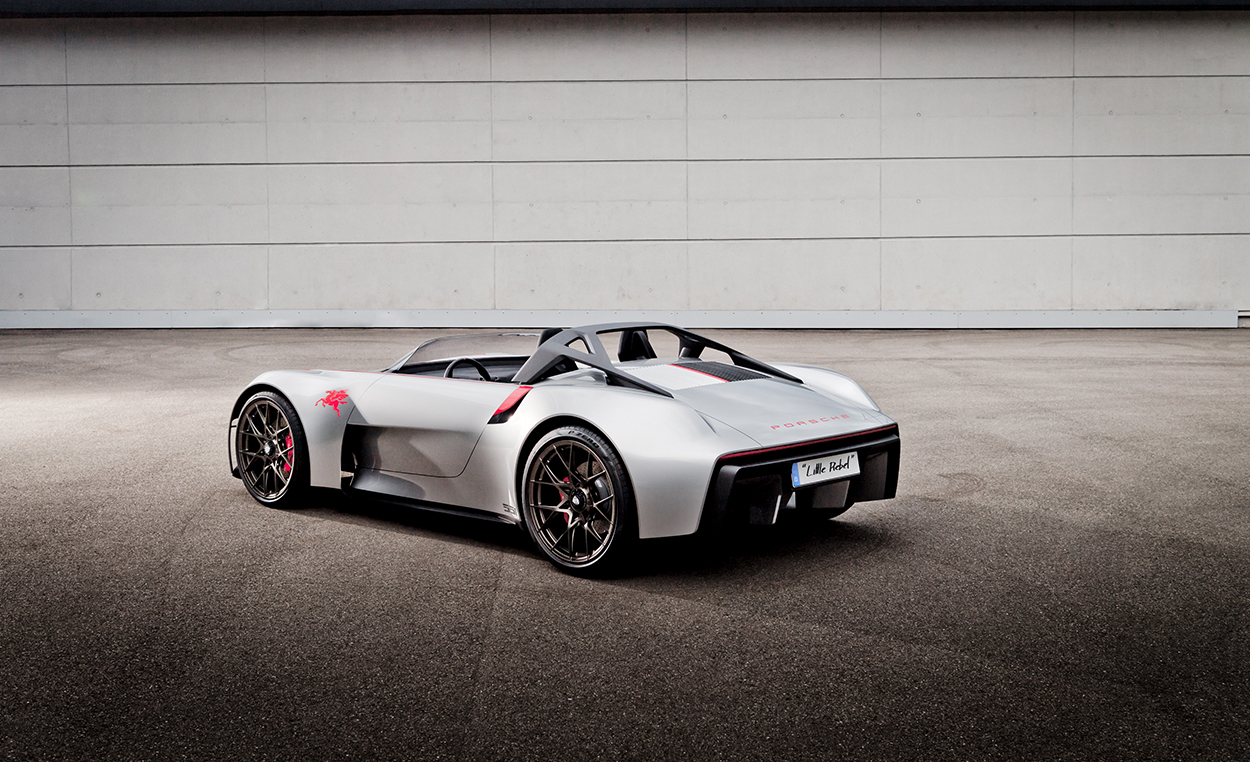 Porsche Newsroom's article goes into even more depth about Porsche's design process, and we recommend watching the accompanying video with Michael Mauer and Curves magazine Editor Stefan Bogner as they talk about design and photography.