Mart Fresh: Four-door GTS or two-door GT3s?
Tuesday, November 24, 2020
Photos by the sellers except where noted
A popular PCA member benefit is The Mart, the club's classifieds section online and in each issue of Porsche Panorama. Mart Fresh is a bi-weekly column in which PCA media staff and guest contributors pick what they think are the "freshest" Porsches currently available, and then attempt to explain their reasoning. Only PCA members and Test Drive program participants have access to seller contact information. Always invest in a pre-purchase inspection for any Porsche you may consider, as seller descriptions and pictures don't always tell the full story.
---
2013 Porsche Panamera GTS - $40,970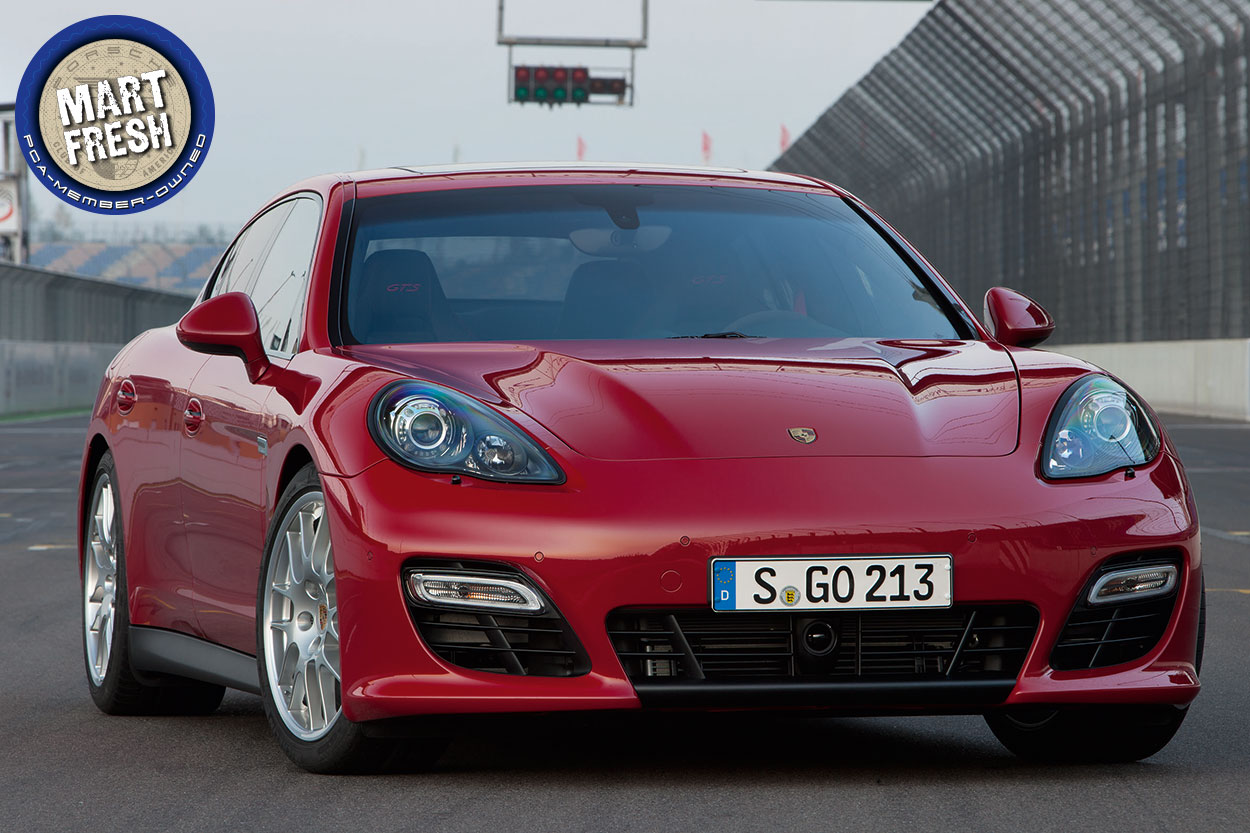 Patience literally pays off with this pick.
Of course, nothing is like the thrill of picking up a car with 0 miles and being the first to take a whiff of the fresh leather scent. However, if you're willing to wait seven years, you can take delivery of this uber-low-mileage 2013 Panamera GTS at a discount of almost $100,000! I'm no financial wizard, but this deal would make me love this GTS even more. Savings aside, this well-equipped, 430 -horsepower, 0-60-miles per hour in 4.0 seconds, 12-second quarter-mile saloon is really the ultimate tourer. I've always been a fan of the Panamera, and the GTS iteration is my favorite. The GTS includes the burbly sport exhaust and many options that would have cost additional money as compared to an S or 4S when new. The GTS also wears a more aggressive body trim which really makes a visual difference. The remaining warranty is definitely a plus, but keep in mind it is not a Porsche warranty. As always, I recommend a PPI. I've always wanted to do a coast-to-coast road trip, and this would be a great tool for the job. — Vu Nguyen, Executive Director, Porsche Club of America
Click here for PDF archival copy of ad
---
2004 Porsche 911 GT3 - $76,000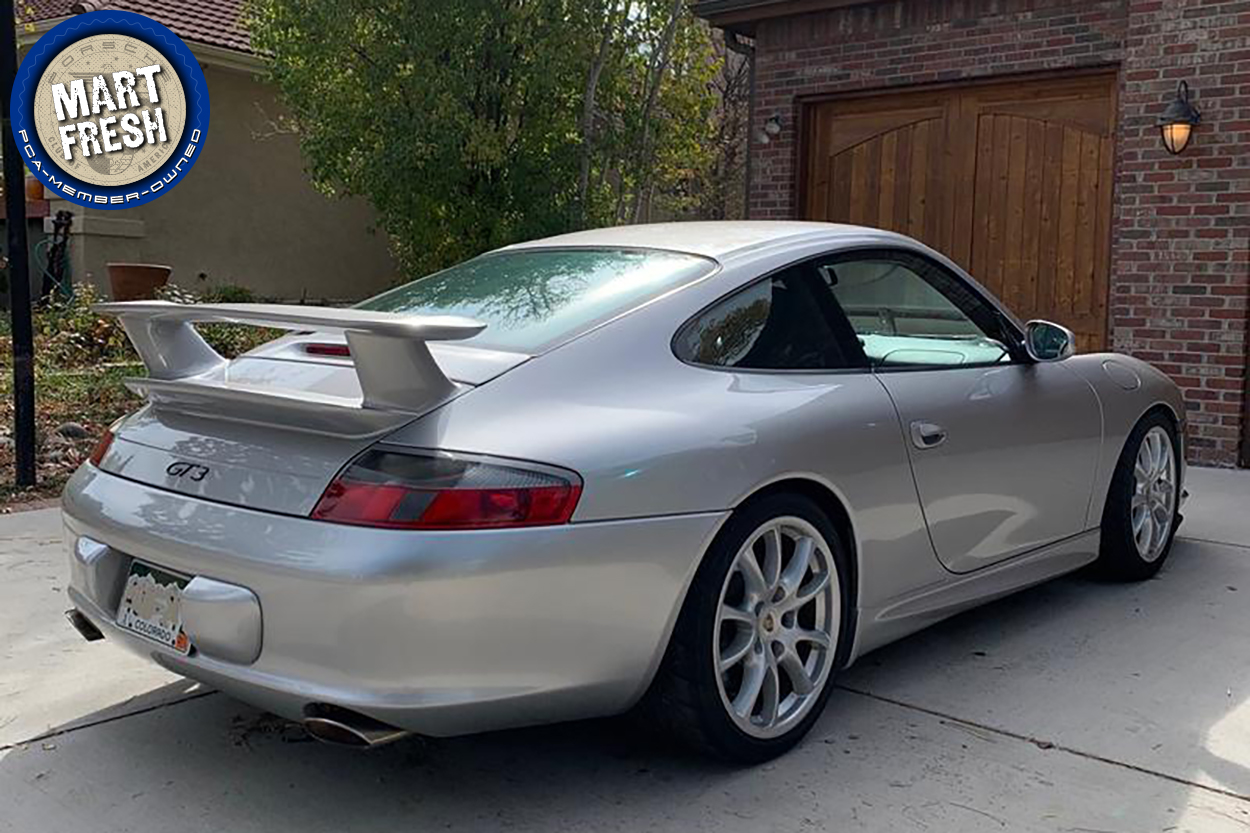 Of everything currently on The Mart, this car is the one that has me in the "sell everything" mode. I mean it. I thought that the ship had sailed on untracked, low-miles 996 GT3s for under $80,000, and up pops this car at $76,000. These cars are remarkable to drive, light, tactile, and responsive. Their naturally aspirated Mezger engines are both bullet-proof and rev-happy. This car is the RS 2.7 of water-cooled 911s. They will be six-figure cars one day. The subdued shade of Arctic Silver has likely kept this car in the reasonable range, and my suspicion is that if it were Speed Yellow, the ask would be about ten grand higher. As always, get a PPI, and with that I sign off while I try to figure out a way to get this car into my garage. — Rob Sass, Editor in Chief and Director of Content, Porsche Panorama and PCA.org
Click here for PDF archival copy of ad
---
2007 Porsche 911 GT3 - $89,500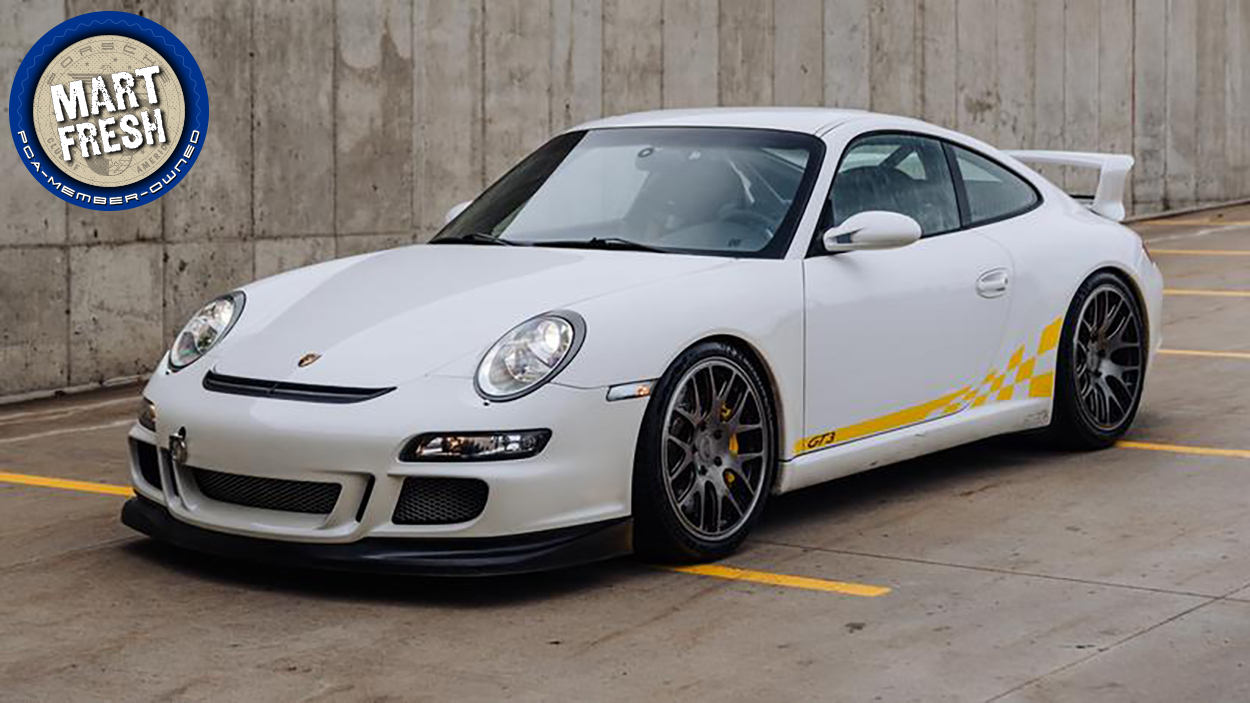 The 997 GT3 remains a high point in the history of the 911. This one is a pre-facelift dot-one model with the 3.6-liter flat six, and while you could argue the merits of the 0.2-liter larger 997.2 GT3, behind the wheel you're going to have a hard time distinguishing 415 hp from 435 hp, especially on the track. This model has a healthy 27,000 miles, yet it seems to have been well cared for. It doesn't scare me at all that this car was used on track, and in my eyes is a benefit because it really shows that it was enthusiast owned. Also pluses are the 996 GT3 leather bucket seats and six-point harnesess, the half cage, and, importantly, a Guard limited-slip differential. The expensive carbon-ceramic PCCB rotors were replaced with steel rotors, which is a wise upgrade for a trackday car, as the cost to replace the PCCBs is hugely expensive. Exhaust mods and more round out this package, so you're sure to enjoy it as a street-legal track toy. As always, get a PPI. — Damon Lowney, Digital Media Coordinator, Porsche Club of America