Mart Fresh: Used electric Taycan 4S or a traditional combustion-engined Porsche?
Tuesday, December 22, 2020
Photos by the sellers except where noted
A popular PCA member benefit is The Mart, the club's classifieds section online and in each issue of Porsche Panorama. Mart Fresh is a bi-weekly column in which PCA media staff and guest contributors pick what they think are the "freshest" Porsches currently available, and then attempt to explain their reasoning. Only PCA members and Test Drive program participants have access to seller contact information. Always invest in a pre-purchase inspection for any Porsche you may consider, as seller descriptions and pictures don't always tell the full story.
---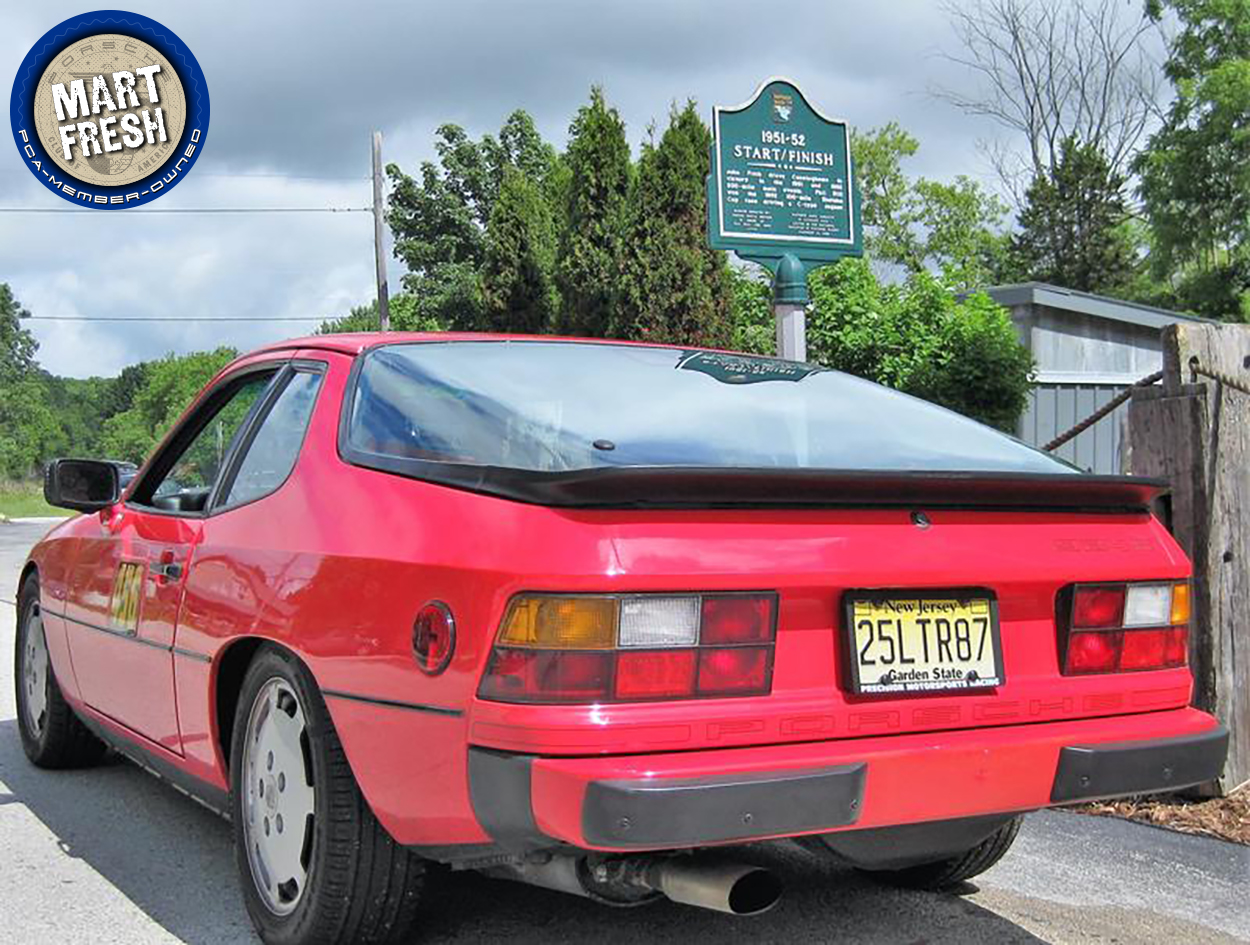 It's the end of the year, and your pockets are turned inside out from the usual financial beating of the holidays. You've been hearing about the rise in values of all the transaxle cars, and you're desperate to get in the game and win it all back. You just need one solid buy, a sure-fire investment-quality automobile. But you need it…ah, cheap. Look no further than this exceptional '87 924S. This is the one you want, folks — it's red, it's been well maintained, and you already know why the S means something special here: It's basically a 2.5-liter narrow-body 944, if there was actually such a thing. It's $10K, which was laughable a few years ago, but not anymore. And come on, the car has been to the Brickyard! Buy it now, and get ready to reap those investment gains in a few years. I think this is money in the bank. — Brad Phillips, Business Development, Hagerty
Click here for PDF archival copy of ad
---
2009 Porsche 997.1 GT3 Cup - $75,000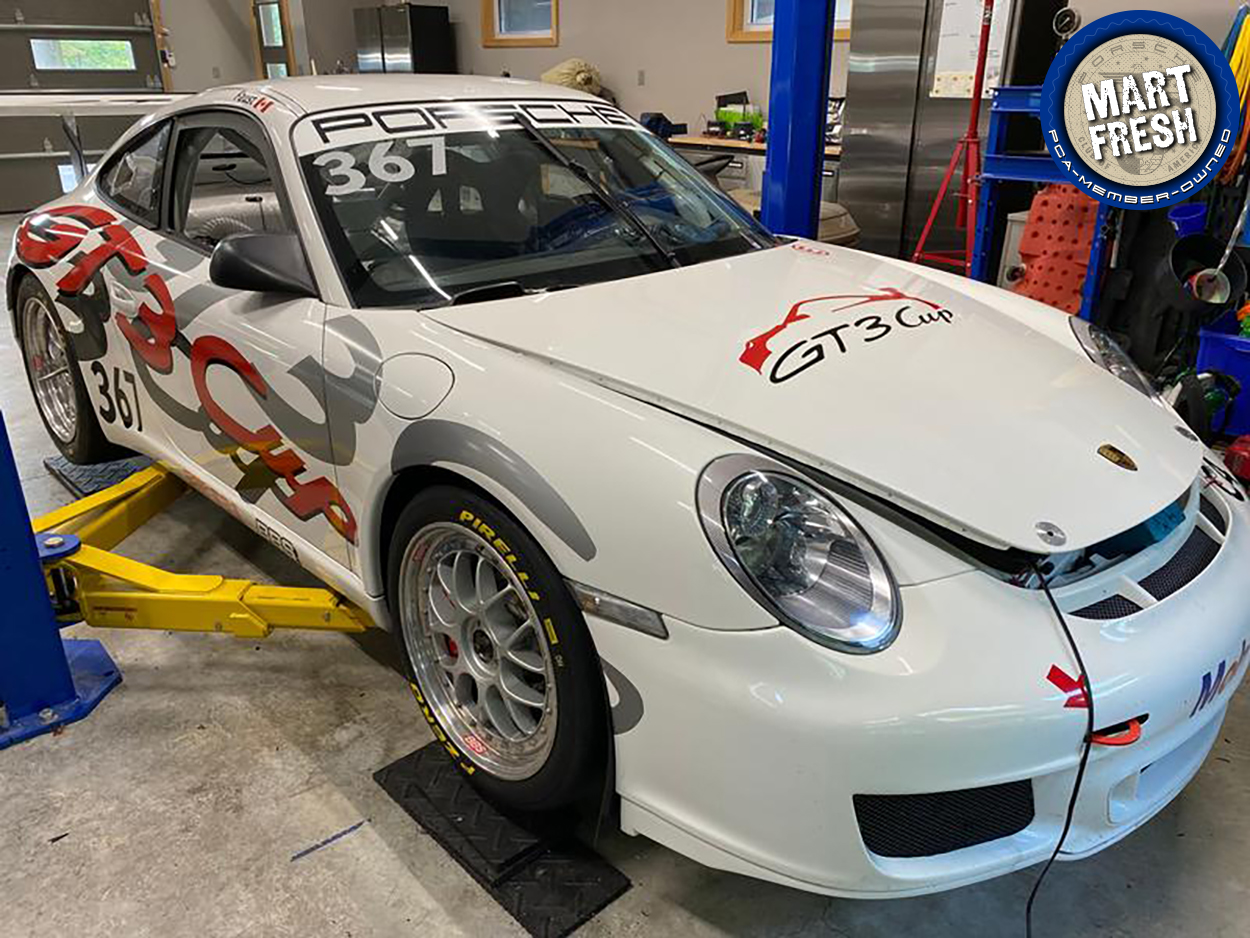 I've been good this year, so I guess I'll dream big this holiday.
How about this 2009 911 GT3Cup? For $75,000 you can put yourself in a factory-built racecar — as the owner mentioned, a proper racecar for half the price of a new GT3. I doubt the car has been pushed too hard as it's been primarily a driver's education car. It also comes with a good amount of supporting equipment, including safety items, wheels/tires, and race electronics. Keep in mind this isn't streetable and you'll need a support vehicle to tow this on a trailer when going to/from the track.
The owner mentions that the car went off track and received a panel replacement. Surely you'll want a pre-purchase inspection done by a mechanic that knows Cup cars. Now the only "problem" to consider with this purchase, is that you really don't have an excuse for giving that point-by. — Vu Nguyen, Executive Director, Porsche Club of America
Click here for PDF archival copy of ad
---
1999 Porsche 911 Carrera Cabriolet - $19,500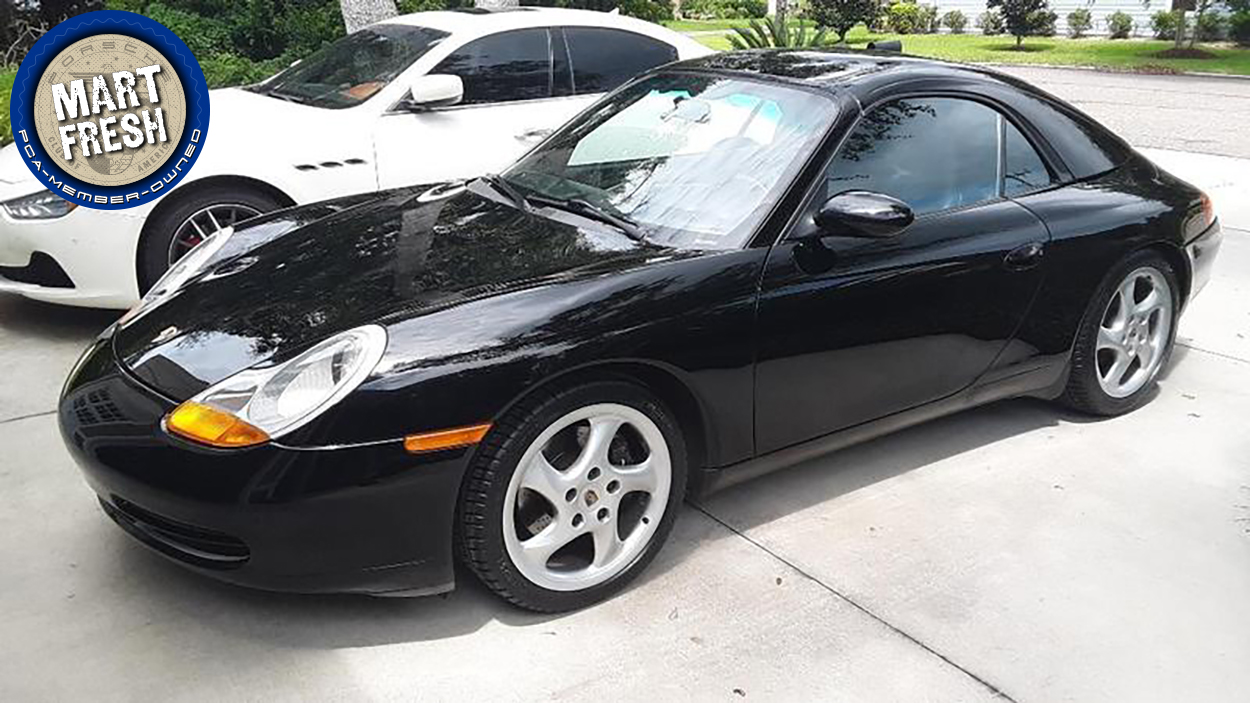 In case you haven't noticed, nice, sub-$20,000 996s are getting rather thin on the ground. While I don't normally gravitate towards cabs, there's something about a triple-black one with a hard top that is undeniably appealing. This one looks like it's had really good care, with all of the things done that you want to see done. The paint and interior look nice, as do the recently powder-coated twists. For those who care, it looks to be a very early example, probably a Spring 1998 build still sporting the amber front and rear indicators that the first '99s (along with the mechanical throttle that all Carreras of that year had). As always, a PPI is in order, but this looks like it would make an excellent first Porsche. — Rob Sass, Editor in Chief and Director of Content, Porsche Panorama and PCA.org
Click here for PDF archival copy of ad
---
2020 Porsche Taycan 4S - $150,000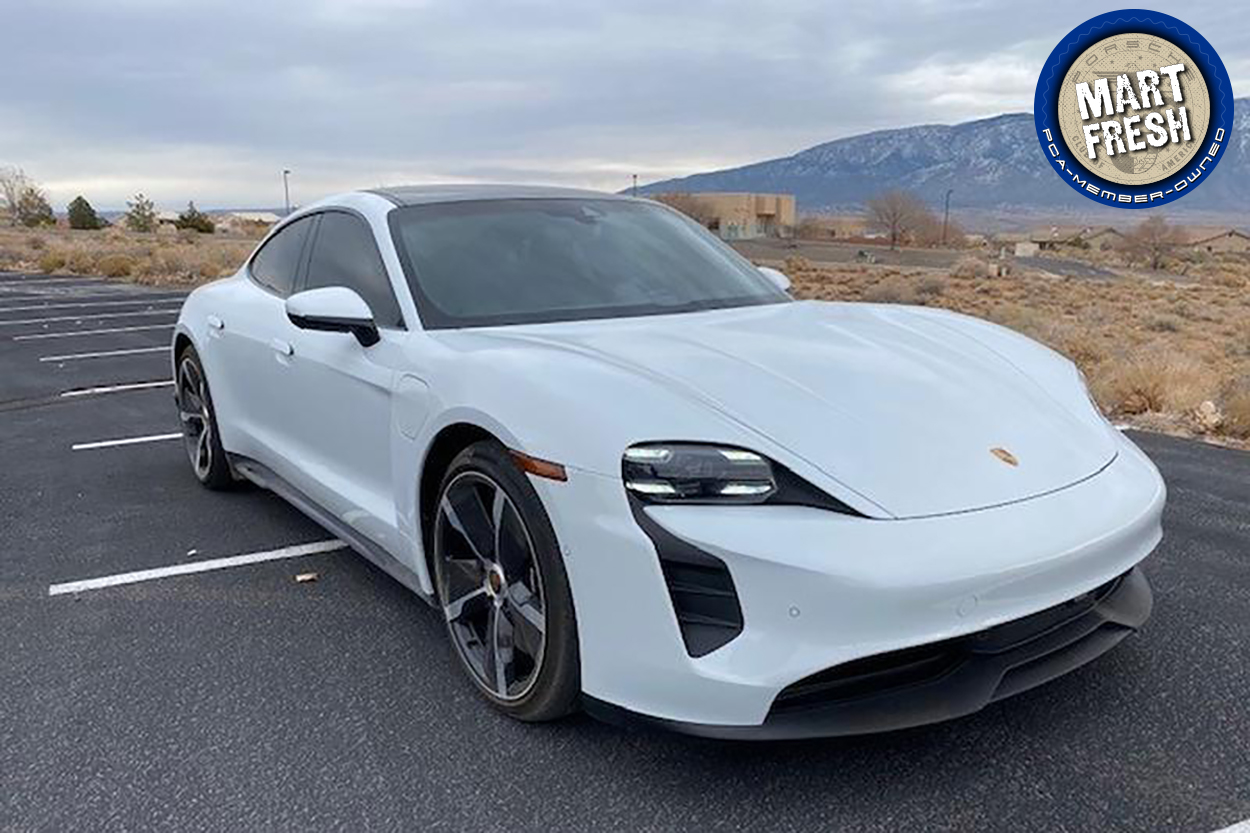 Porsche's first EV, the Taycan, has been a runaway success for the automaker, with demand for the sedan exceeding expectations. As such, if you go to a Porsche dealership to order one new, you might be waiting awhile before you take delivery. Here's what may be the first used Taycan 4S to appear in The Mart, and while $150,000 is extremely close to a new $150,900 Taycan Turbo, the seller claims this 4S's sticker price was $160,000, reflecting many options. The seller doesn't mention whether this 4S has the 79.2 kWh Performance battery or the 93.4 kWh Performance Plus battery, which gives the car 522 horsepower or 563 hp, respectively (plus a boost in range for the larger-capacity battery). Regardless, purchasing used may be the best way to put a Taycan in your driveway this week. — Damon Lowney, Digital Media Coordinator, Porsche Club of America