Mart Fresh: 996 GT3 with modern performance, front-engined classic, or mid-engined daily drivers?
Photos by the sellers except where noted
A popular PCA member benefit is The Mart, the club's classifieds section online and in each issue of Porsche Panorama. Mart Fresh is a bi-weekly column in which PCA media staff and guest contributors pick what they think are the "freshest" Porsches currently available, and then attempt to explain their reasoning. Only PCA members and Test Drive program participants have access to seller contact information. Always invest in a pre-purchase inspection for any Porsche you may consider, as seller descriptions and pictures don't always tell the full story.
---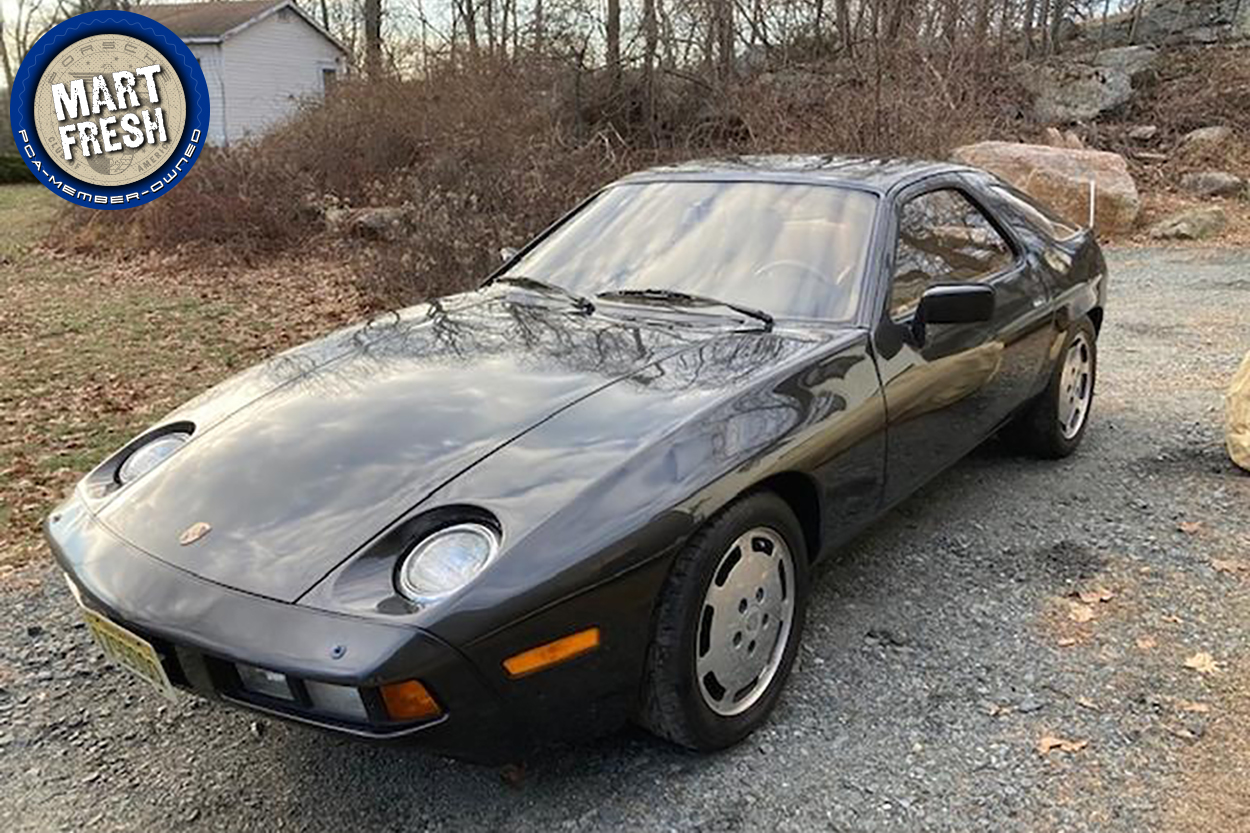 928 prices have been all over the place of late, but it seems almost certain that they're likely to stabilize at some point at a level higher than what they've traded for in the past. Aside from the expense of maintenance, the big knock on 928s in the past had been that they were always looked at as huge cars. The fact that a new 911 essentially dwarfs a 928 has mitigated this perception, and the car is now regarded as the superb Gran Turismo that it always was. If this car checks out, with just 31,000 miles, a five-speed manual, and an under $25,000 asking price, the new owner should be in really good shape, even if the car swallows $3,000 to $5,000 in maintenance in the first few months. It looks like it's wearing wheels from a later car, so be sure to budget for a set of the proper phone dials, and a pre-purchase inspection of course. Given the scarcity of 928s at Parade, we'd love to see this one in French Lick in July. — Rob Sass, Editor in Chief and Director of Content, Porsche Panorama and PCA.org
Click here for PDF archival copy of ad
---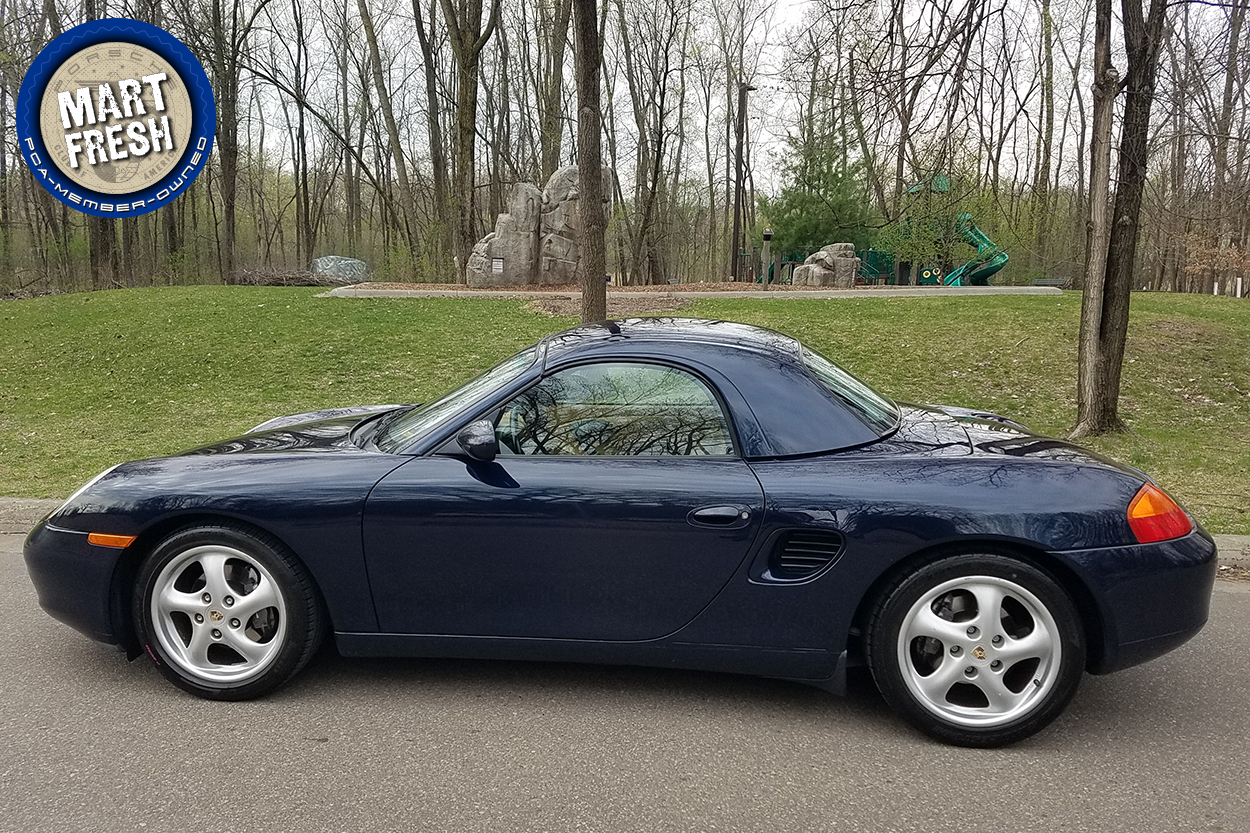 Are you scared of 364,000 kms (226,180 miles)? I'm not. — as long as the vehicle in question has been well cared for and all the major "must dos" have been done. This '99 Boxster certainly looks better than its odometer may suggest. Big pluses in my book are the factory hardtop, Litronic headlights, 18-inch sport wheels, clear factory tail lights, and that it has been daily driven.
Other confidence-inspiring clues are that owner mentioned Durametric usage/knowledge, extensive service history, a receipts folder for clutch, intermediate shaft (IMS) bearing, rear main seal, flywheel, suspension, AC condensers, radiators, brakes, tires, and more.
I must confess that we recently purchased a 300,000+ mile non-Porsche, so 226k+ miles seems relatively low. Of course, take extra care with a PPI before proceeding. Consider a compression test and bore scope. Being a northern car, check for rust, too. And if you're below the northern border, getting it into the US may take a few hurdles. — Vu Nguyen, Executive Director, Porsche Club of America
Click here for PDF archival copy of ad
---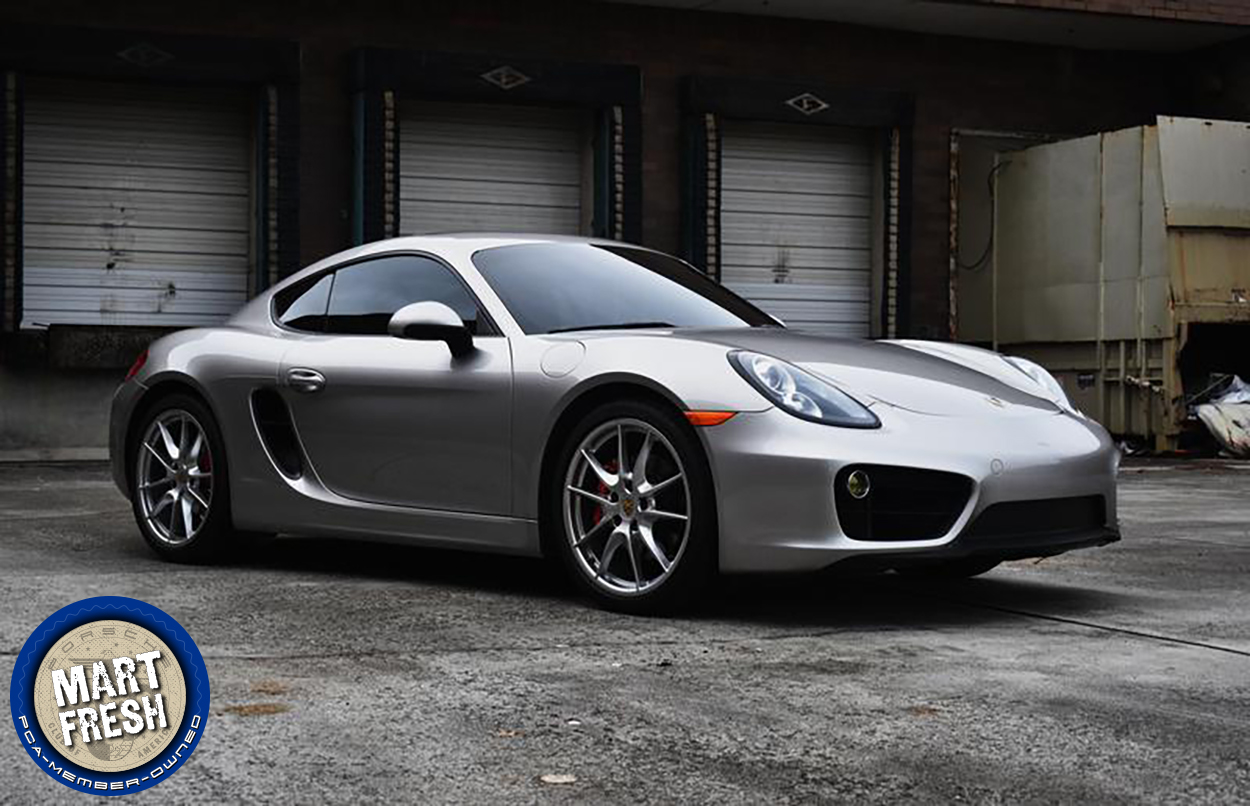 Well folks, it's a brand-spankin'-new year! Bloated from too much holiday revelry, my list of unrealistic "resolutions" close at hand, I have come to the conclusion that I must begin to show my love for the Porsche Cayman. Loving other Porsches of all eras for so long, why has it been such a stretch to consider owning a Cayman? It shouldn't be. Stats don't lie on the fun to be had from the 3.4-liter flat-six. 325 horsepower gets it to 60 miles per hour in 4.2 seconds, blowing through the quarter in 12.7 seconds — that's seriously fast. And this one is a six-speed manual, even more compelling as far as I'm concerned. I think this would make a great all-weather back-roads carver, and being that it's already at 95,000 miles, what's the harm in racking 'em up? Happy New Year. — Brad Phillips, Business Development, Hagerty
Click here for PDF archival copy of ad
---
2004 Porsche 911 GT3 - $98,000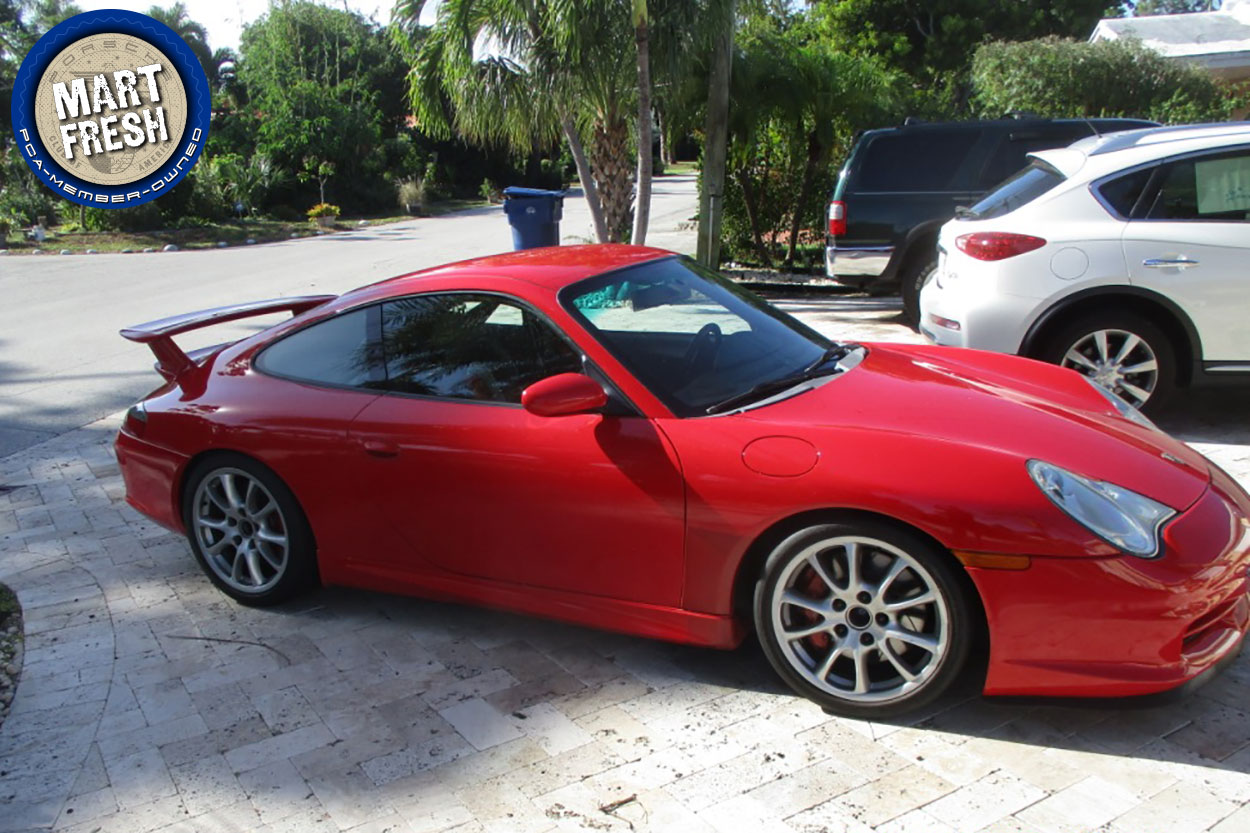 When I was skimming through The Mart, this GT3 caught my eye because it's Basalt Black Metallic, perhaps my favorite Porsche black of all time. It's a bit more expensive than some other 996 GT3s on sale at the moment, but if you want that color and you want a 996 GT3, your options are limited to this and the other 22 that were sold in North America (and I doubt the other are for sale). What made me realize $98,000 is actually a great deal on this particular car, color notwithstanding, are the performance modifications. In stock form, the GT3 had a 385-hp 3.6-liter flat six, but this one's engine has been upgraded to 3.8 liters and 450 hp by a reputable shop. If that weren't enough, the six-speed manual now has a close-ratio gear set, making this GT3 a genuinely quick car, even when compared to the most recent 4.0-liter GT3s. If you want a no-frills future classic with no electronic aides that will hold its own against modern sports cars, look no further if your budget allows. — Damon Lowney, Digital Media Coordinator, Porsche Club of America