Do I really need winter tires on my Porsche Cayenne or Macan?
Thursday, January 14, 2021
You drive an SUV, so out of the box, it's ready for whatever winter tosses at it, right? True, your Porsche SUV might have the latest sorcery like Porsche Torque Vectoring Plus and Porsche Active Suspension Management, but your rubber might actually be the weak link. Without dedicated winter tires, you won't get the most out of your winter Porsche.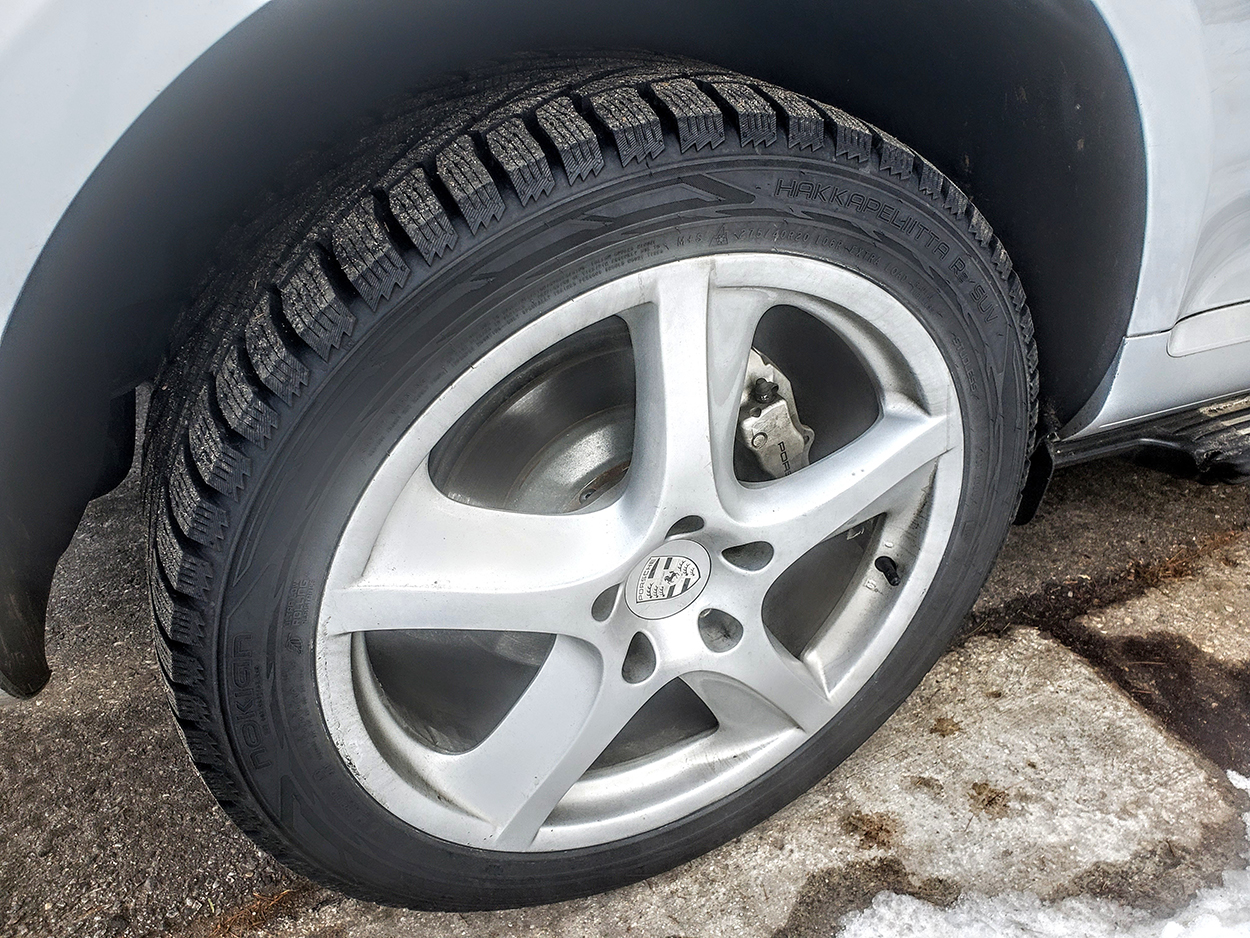 Above: Winter tires have distinct tread patterns, with small sipes in each tread block that retain snow. Contrary to what you might think, it's the snow stuck in the sipes that best grips the snow on the ground.
Not only are summer tire tread patterns not designed for effectively displacing winter snow or slush, but the compound itself is simply too hard for temperatures anywhere near 32° Fahrenheit (0° Celsius). It's the difference between wearing dress shoes and cleats, says PCA Executive Director Vu Nguyen. Michelin has this to say about the subject: "While the tread is the most visible feature of a tire, it is the rubber compound that plays the most critical role enabling the tire to better navigate winter conditions. Winter tires feature specially developed compounds that remain pliable in temperatures below freezing. All-season compounds perform adequately in moderate winter conditions, but they are not a substitute for winter tires. On the opposite side of the spectrum, summer tires feature aggressive compounds that are meant to grip best in temperatures that remain at 40° F (5° C) and above."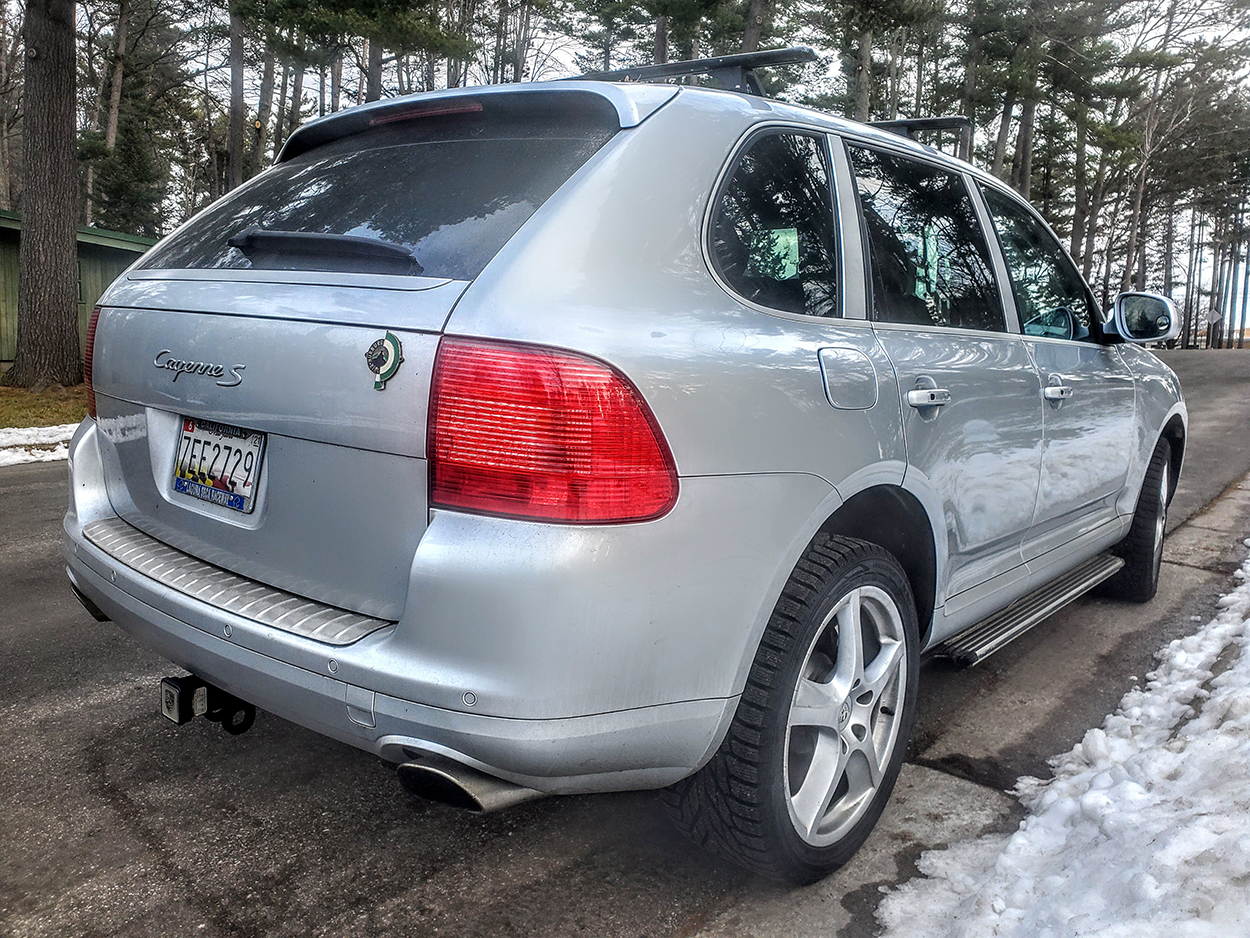 Porsche Panorama Editor Rob Sass recently had the opportunity to make a comparison after getting caught on summer tires in a late-fall snowstorm: "My normally surefooted E1 Cayenne was surprisingly squirrelly in just two inches of snow; the traction system was engaging with even the lightest throttle applications. The contrast under similar conditions a few weeks later with dedicated winter tires couldn't have been starker. Grip was all that it should be, with minimal intrusions from the driver's aids.
While all-season tires are certainly better than running summer tires in the winter, the compound and tread patterns offer at best a compromise. They're probably OK for climates that don't see regular winter precipitation, or below freezing temperatures, but for snowier climates, dedicated winter tires are a must for your Cayenne, Macan or Panamera. It should also be noted that, in Europe, all-seasons are almost non-existent; nearly all drivers have — or are required to have — dedicated winter tires. On this side of the Atlantic, the Canadian Province of Quebec mandates by law that drivers have winter tires equipped from December 1 through March 15, and they're also required for certain highways in British Columbia from October 1 through April 30.