Five 356-era paint-to-sample colors that you didn't know you loved
Tuesday, February 2, 2021
Above: Smyrna Green 356 and 911 GT3 Touring. Photo by John Lacko.
Many of the PTS cars that we see wear bold, bright colors—think Viper Green, Mexico Blue, and Signal Orange, all from the 1970s 911 era. But some PTS buyers reach back further, opting for some of the more understated tones from the 356 palette. We happen to love the way modern Porsches (especially wingless cars) look in these exceedingly tasteful, more low-key shades. Here are five of our favorites. And be sure to visit Rennbow.org to browse these Porsche colors and hundreds more.
---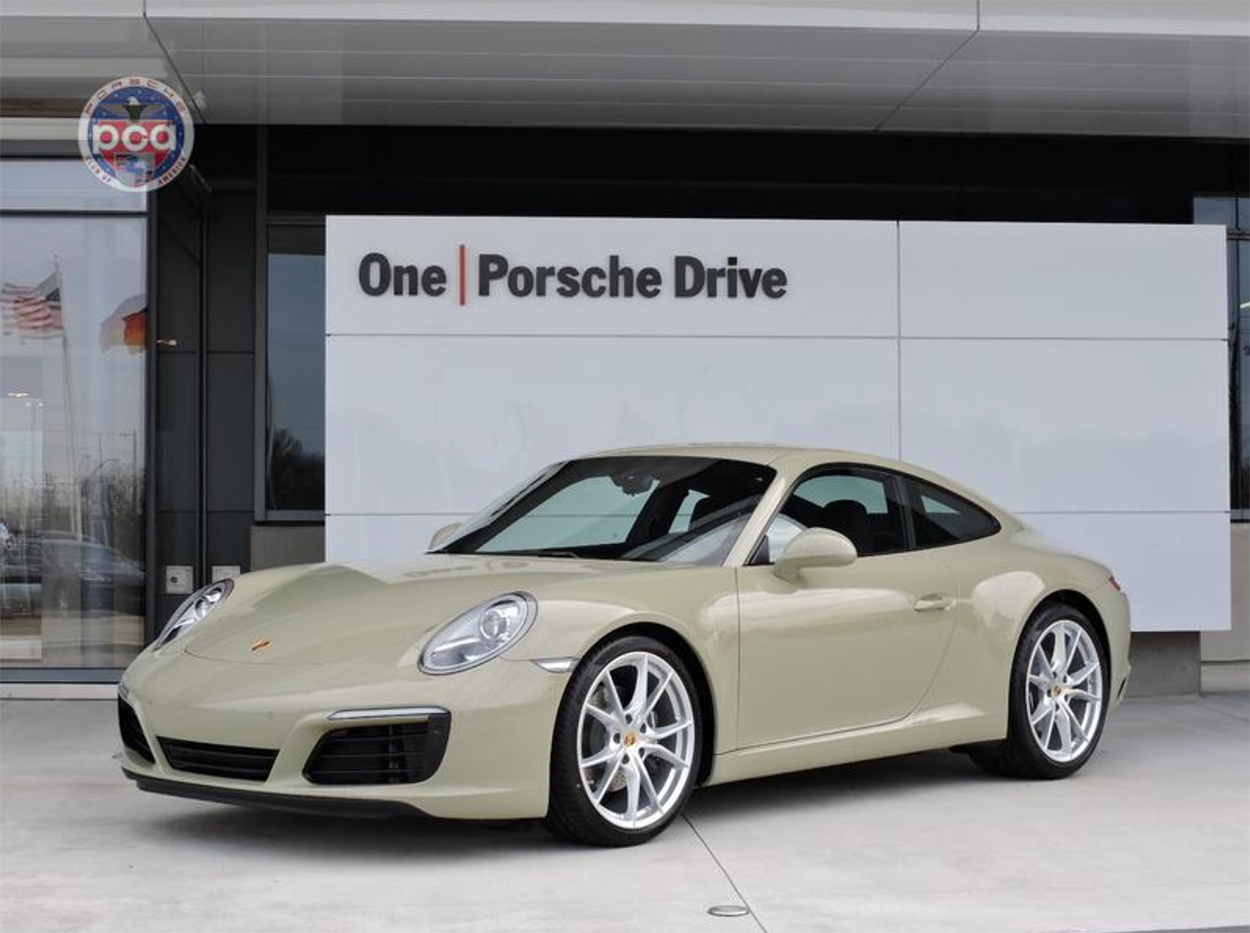 Above: Photo by Mario Forestier
Stone Grey was a rare 356 color. It wasn't so much a true gray, but kind of a khaki color with more than a hint of green in it. It looks spectacular with a dark-red interior.
---

Above: Photo by Ramsay Chu
Meissen Blue was named for a town in Germany known for producing fine porcelain. Some might mistake it for Gulf Blue, but it's actually quite a bit different, lighter and much more subtle. As with Stone Grey, a dark-red interior is an adventurous choice, but it pays off.
---
Etna Blue (or sometimes Aetna Blue) is named for Mt. Etna, a volcano in Sicily. It's a gorgeous medium blue with a touch of gray to it, and it's been building a rather large PTS following of late. Deservedly so, it looks great on everything from a Cayman to a Panamera. 
---
Smyrna Green is a bit of a love-it-or-hate-it color that defies easy description. It's a medium non-metallic green that doesn't suffer from the usual pea soup comparisons made to lighter greens.
---

Above: Photo by Marty Porteir.
Like Smyrna Green, Olso Blue was a 356B color. It's perfect for someone who just can't quite deal with the bold factor of a Miami Blue or Mexico Blue.