Mart Fresh: Family hauler, autobahn missile, weekend roadster, or project?
Tuesday, February 2, 2021
Photos by the sellers except where noted
A popular PCA member benefit is The Mart, the club's classifieds section online and in each issue of Porsche Panorama. Mart Fresh is a bi-weekly column in which PCA media staff and guest contributors pick what they think are the "freshest" Porsches currently available, and then attempt to explain their reasoning. Only PCA members and Test Drive program participants have access to seller contact information. Always invest in a pre-purchase inspection for any Porsche you may consider, as seller descriptions and pictures don't always tell the full story.
---
2013 Porsche Panamera GTS - $42,000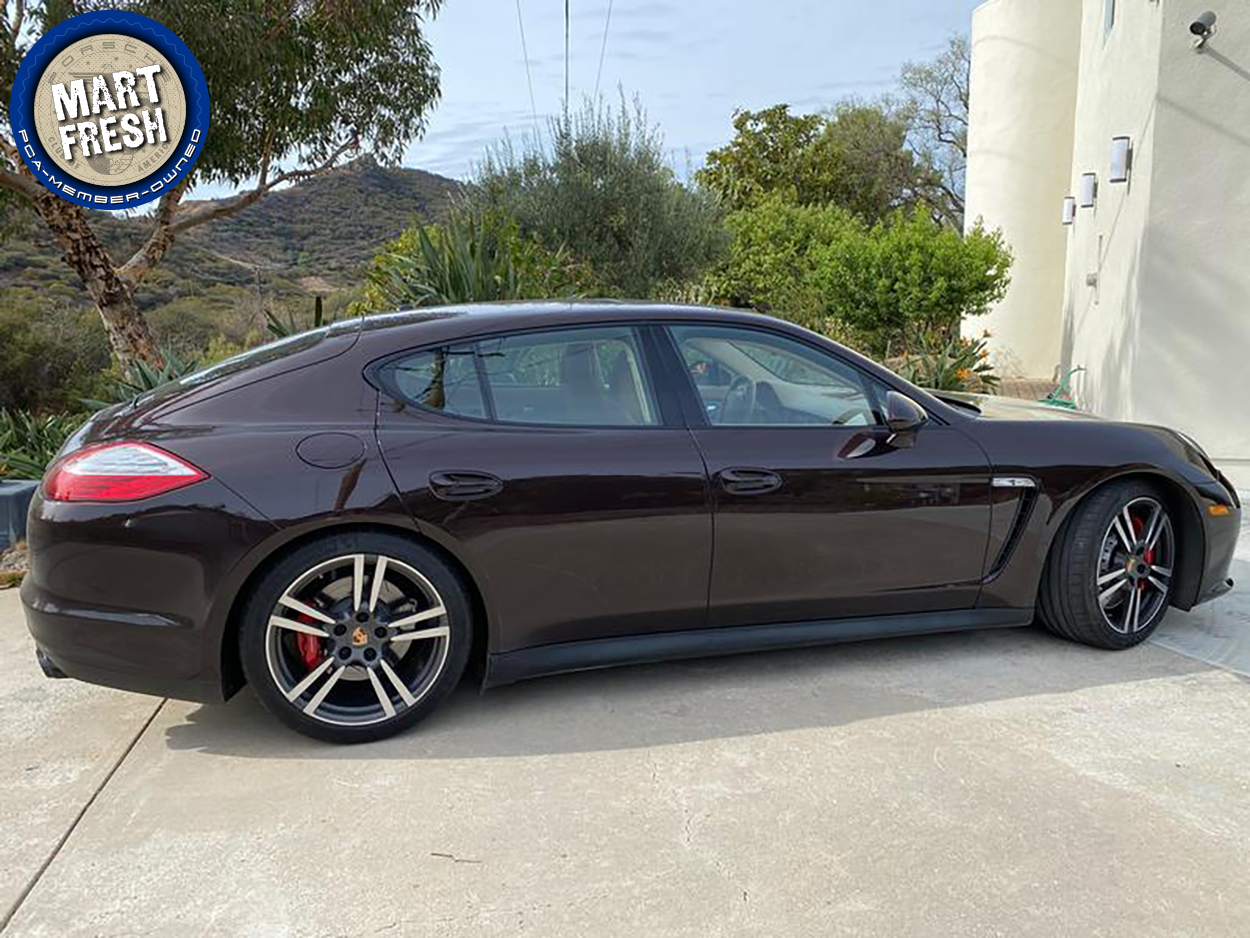 Searching for the ultimate sedan.
I have always been a fan of the often-polarizing Panamera. My favorite variant is the GTS with its aggressive body work and equally aggressive sounding 430-horsepower V8. The recent announcement of the rear-drive Taycan got me thinking about adding a sedan to the driveway but spending $42,000 for this GTS versus $90,000 Taycan has me torn.
This original-owner example seems to have lived its life in sunny California, and it's in one of my favorite color combinations. A GTS comes with a lot of standard equipment, as well. This originally retailed at $130,000, so here's my chance to get one at 70% off! I know, I know, it's an eight-year-old car, but with 50,000 miles, it's hardly broken in.
This is the ultimate sedan deal out there, just try to change my mind. — Vu Nguyen, Executive Director, Porsche Club of America
Click here for PDF archival copy of ad
---
2003 Porsche 911 Turbo - $42,000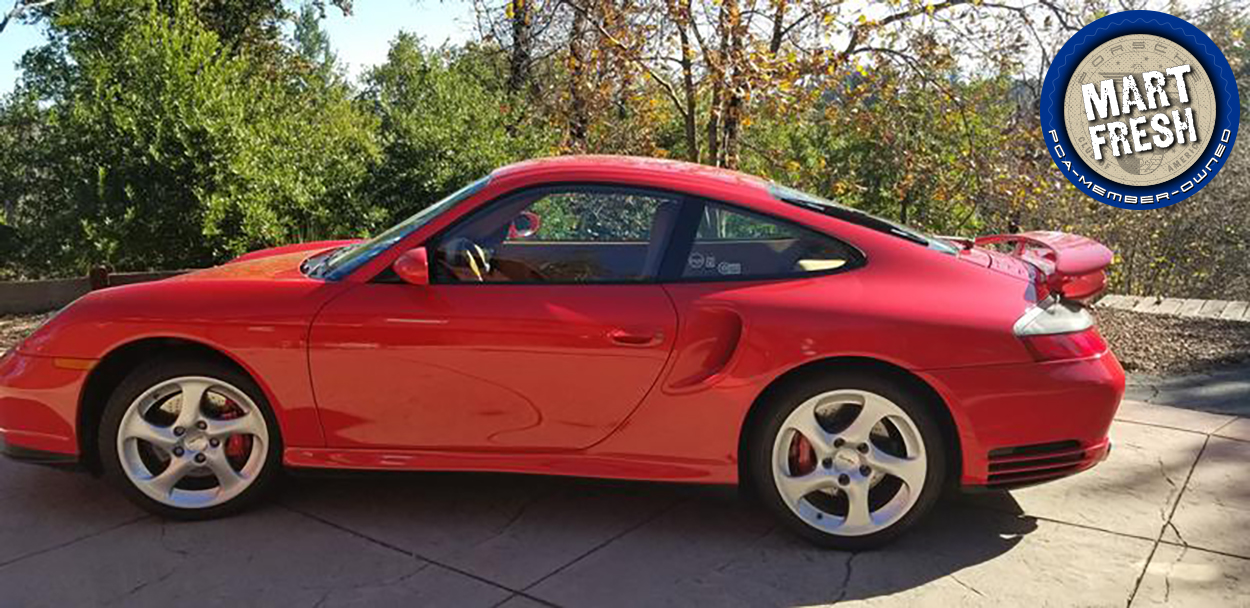 As a former owner of a 996 Turbo, I can, without reservations, say that these are spectacular cars for the money. At $70,000, this is definitely near the top of the valuation pyramid, but this is exactly the spec you want. At just 18,000 miles, the Mezger engine is barely broken in, the color combination is uncommon in Guards Red with Natural Brown leather (it seems like 90% of these cars were either Arctic Silver or Seal Grey), and it has the desirable X50 power package raising the horsepower from 415 to 450. Finally, it's a six-speed manual. As always, a pre-purchase inspection is advisable, but this is a top-dog 911 for new Boxster money. How can you go wrong? — Rob Sass, Editor in Chief and Director of Content, Porsche Panorama and PCA.org
Click here for PDF archival copy of ad
---
2001 Porsche Boxster S - $15,000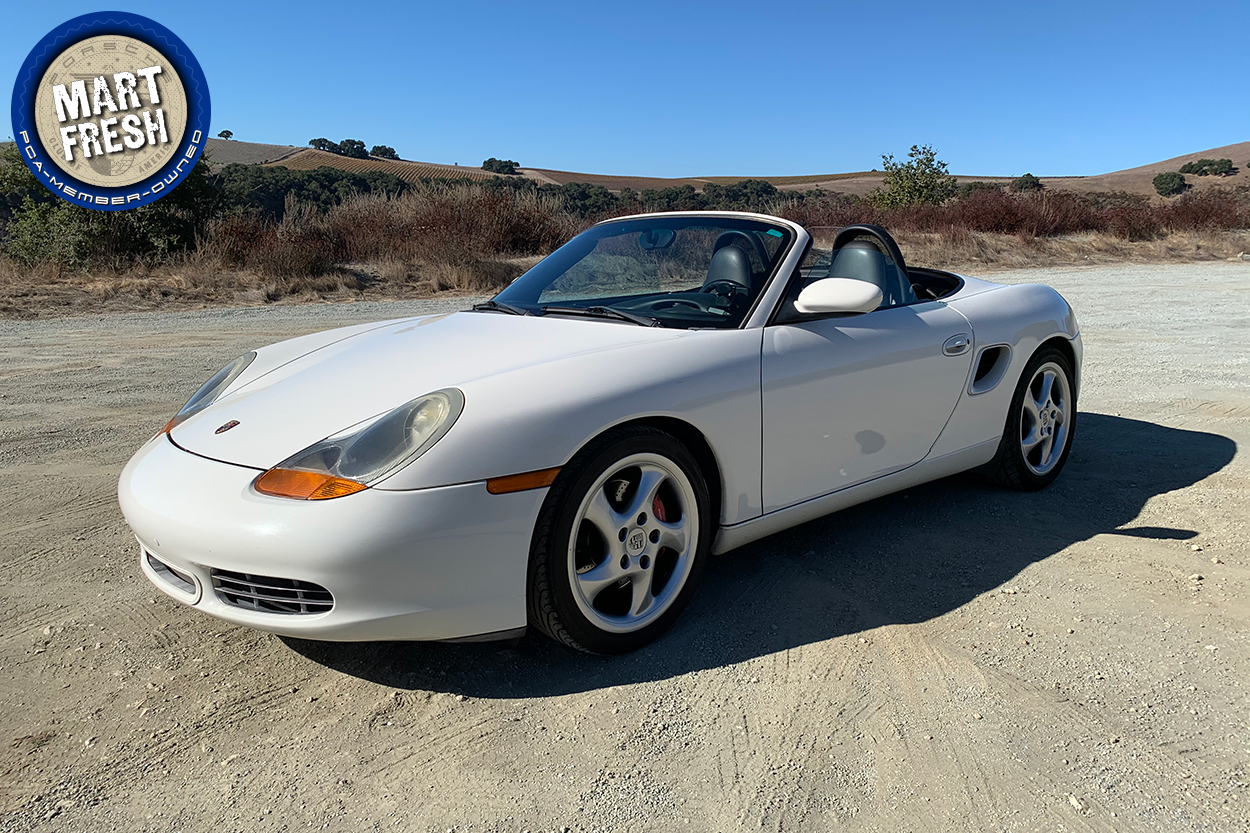 Zanzibar Red is one of those great-looking colors that few opted for when they configured their new Porsche. It's hard to understand why, because it's not so polarizing for a bright color and infinitely more interesting than, say, Guards Red. You might see a 911 painted in the color here and there, but I can't say I've seen a Zanzibar Boxster in the metal. At first glance, the $15,000 asking price seemed a bit on the high side for my tastes, even when factoring in the color and relatively low miles. The clutch job paired with an aftermarket intermediate shaft (IMS) bearing just 10,000 miles ago convinced me otherwise. A new engine mount, deepened oil sump, and timing chain tensioners indicates the owner has taken good care of it and done some preventative maintenance and upgrades to beef up the car's known weak points — and he has the receipts to prove it. As always, get a pre-purchase inspection. If everything checks out, you'll have a well-sorted Boxster in an uncommon color. — Damon Lowney, Digital Media Coordinator, Porsche Club of America
Click here for PDF archival copy of ad
---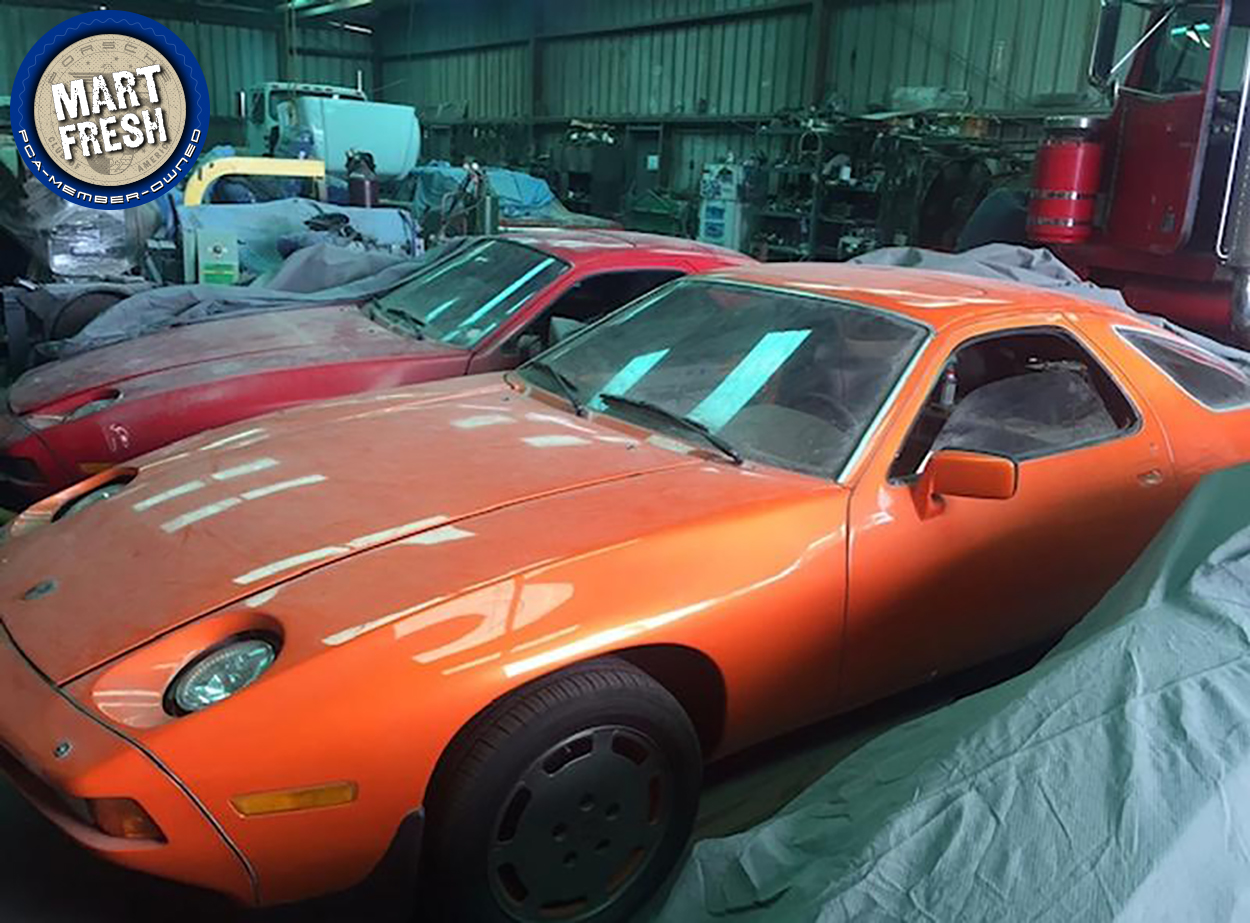 Okay, everyone who is surprised I picked this deal for three 928s, raise your hand. Nobody? Well, you're starting to get to know me, aren't you? I love a gamble, and it seems like every time there's a dodgy 928 situation at play I'm doing my best Kenny Rogers impersonation. Okay, so it's not a six-speed manual as mentioned in the ad (1981 928s didn't have six speeds), and yet that's really the only concrete specification mentioned in the description that would worry most everyone. But not me. I know what the seller meant, and at this point is it reasonable to nitpick? Nah. Just buy the three cars and get 'em home. Here's the plan. Take the best of the bunch and see what you've got. Can you harvest the others for what it needs to be a runner? Who knows? Keep what you need, sell the rest bit by bit and after a few months you'll have a free 928 in your garage. 928's are going up, up, up, and one day in the future this could be a $50,000 triad. That's the story I'm working on to tell my wife; how does it sound? Maybe I'd better keep working on it. — Brad Phillips, Business Development, Hagerty