Porsche Taycan Turbo S sets 102-mph speed record — indoors [w/video]
Wednesday, February 10, 2021
Article by Damon Lowney
Photos courtesy Porsche
The Porsche Taycan Turbo S can add one more record to its growing repertoire: reaching 102 miles per hour indoors.
All professional driver Leh Keen had to do was beat the previous record of 86 mph in front of Guinness World Record representatives — easier said than done. The Taycan Turbo S would be a solid choice for setting such a record, because it's combination of heavy weight, all-wheel drive, and high horsepower allows it to dig into pavement and slingshot from a standstill. However, the record attempt's location didn't have pavement but polished cement.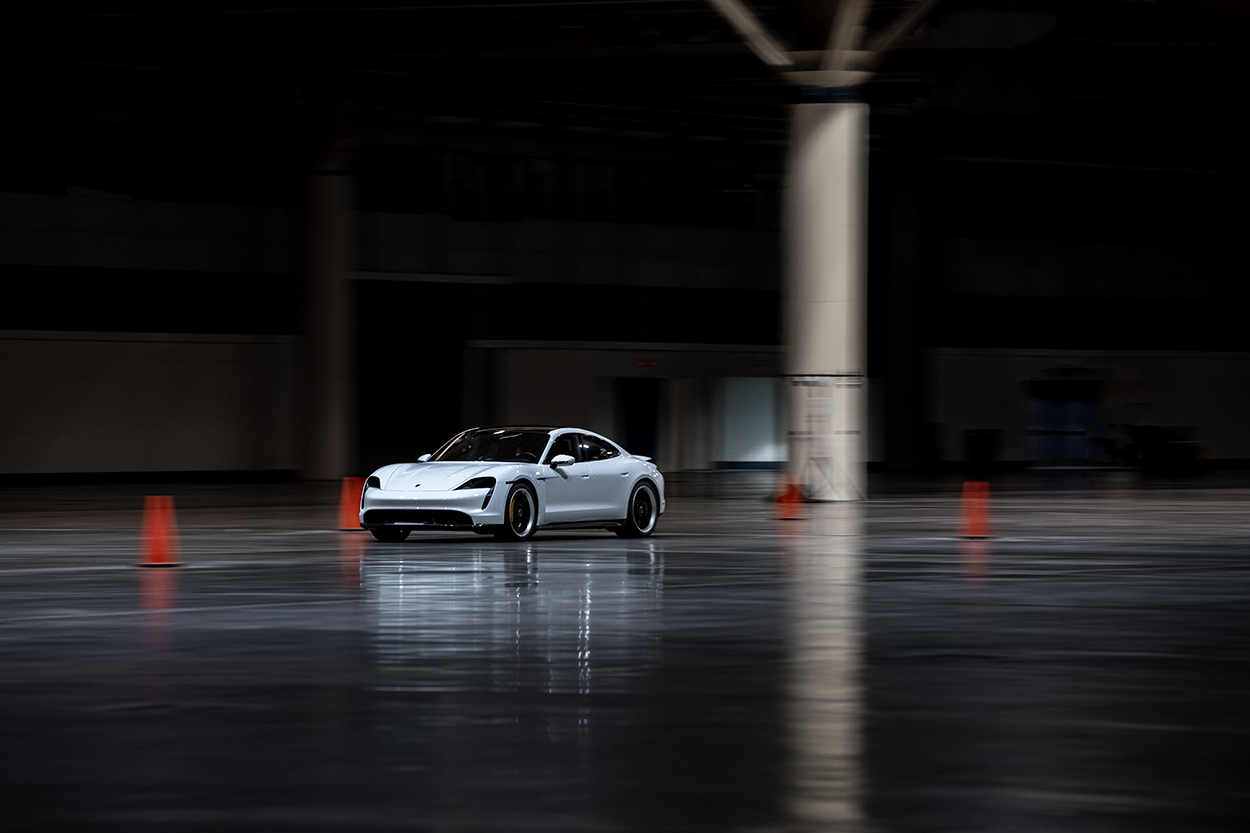 The Ernest N. Morial Convention Center in New Orleans was chosen because it has the largest contiguous exhibit hall in the US at over one-million square feet, according to Porsche, but the slick floor would still challenge the Taycan for grip. To qualify a record attempt, Keen had to accelerate the Taycan from a stop and then brake to a stop within the confines of the convention center, trusting that the car's traction and stability control systems would keep it straight on the slick surface.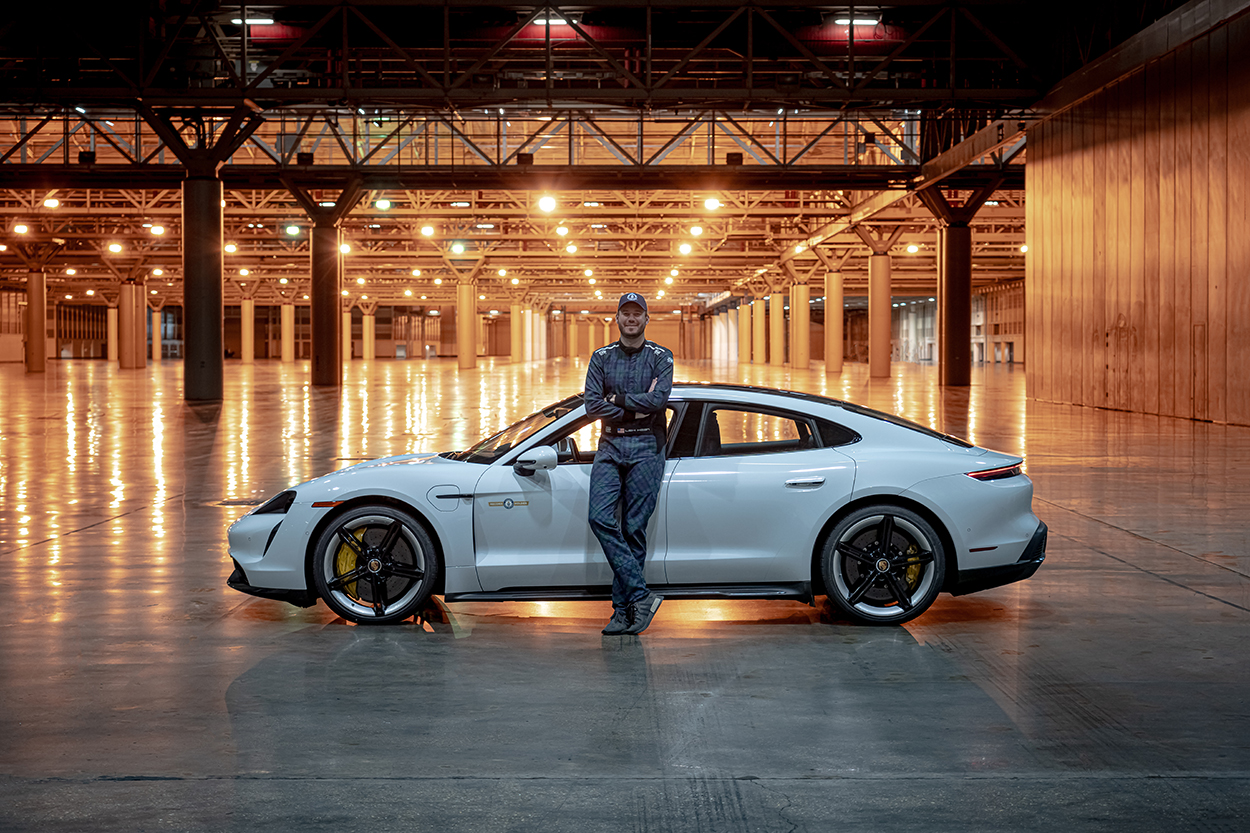 "I didn't really appreciate the scale of the record attempt until my first exploratory run. The surface is so unpredictable, so slick, that you have to have complete trust in your car. It truly was like ice — and you're accelerating flat out, facing a really hard wall at the end. Suddenly, even in a massive space like the one we had, it seems very small," said Leh Keen after his record attempt. "I could feel the Taycan's systems figuring it out, working so hard to keep me heading straight — it was such an impressive feat."
Before the record run, the stock tires were heated. Keen used launch control, allowing the car to manage grip, and when it came time to slow the car, he gently pressed the brakes to avoid any drama.
The official record now stands at 102.6 mph.
Source: Porsche