Swiss collector auctioning seven rare Porsches — including one in PCA's 50th-anniversary Club Coupe color
Monday, February 22, 2021
Article by Damon Lowney
Photos by Remi Dargegen ©2020 / Courtesy RM Sotheby's 
It's telling when the seemingly least-impressive car in a collection is a 1995 Porsche 911 Turbo Cabriolet (more on that later). As for the other six Porsches, well, let's just say it's tough to choose a favorite. Though it includes several desirable cars, PCA members might notice the 991 GT2 RS for a particular reason: It's painted Azurro California Blue, a color formulated specifically for the 2006 911 Carrera S Club Coupe, which was offered exclusively to PCA members in 2005 in the club's first member-only raffle.
The sale is part of RM Sotheby's online-only February Open Roads auction, which started Friday and will continue through Sunday, February 28. The collection is owned by a Swiss collector, and includes some models that weren't sold in North America.
---
2018 Porsche 911 GT2 RS – Lot 306 – Estimated $390,000 - $450,000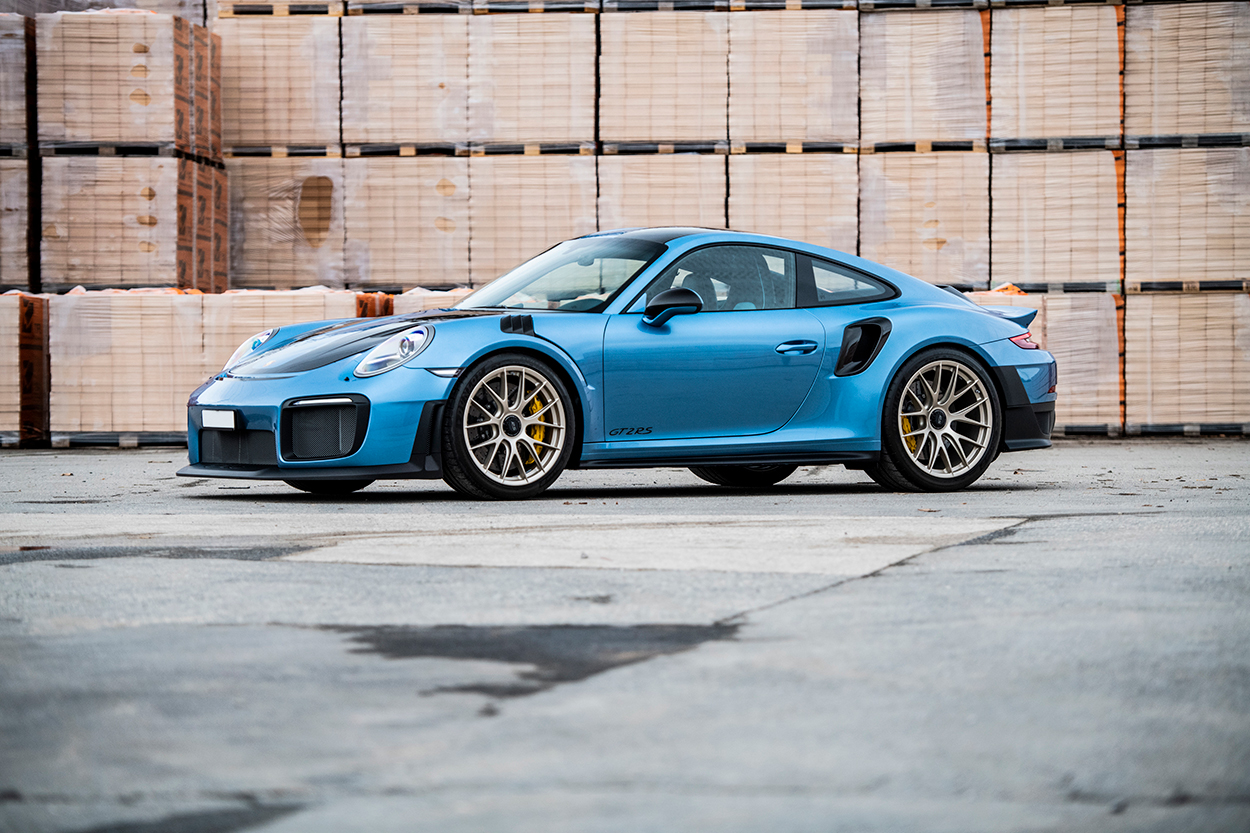 Let's start with the GT2 RS. First, the color. Azurro California Blue was initially offered on the 2006 Club Coupe, which celebrated PCA's 50th anniversary, and for a while customers purchasing any other Porsche couldn't spec the color, ensuring the Club Coupe's exclusivity for several years. However, the Azurro California has since been opened up for Porsche's Paint to Sample (PTS) program, resulting in cars like this GT2 RS. This one is a Weissach Edition, which means it has forged magnesium wheels instead of aluminum alloy and carbon-fiber roof in place of the standard magnesium unit. The interior is less track-oriented than usual, as well, with two-tone dark-blue and light-blue leather. The rear wing has also been removed, leaving the decklid spoiler more exposed and doing its best impersonation of the classic duck tail.
---
2005 Porsche Carrera GT – Lot 307 – Estimated $775,000 - $825,000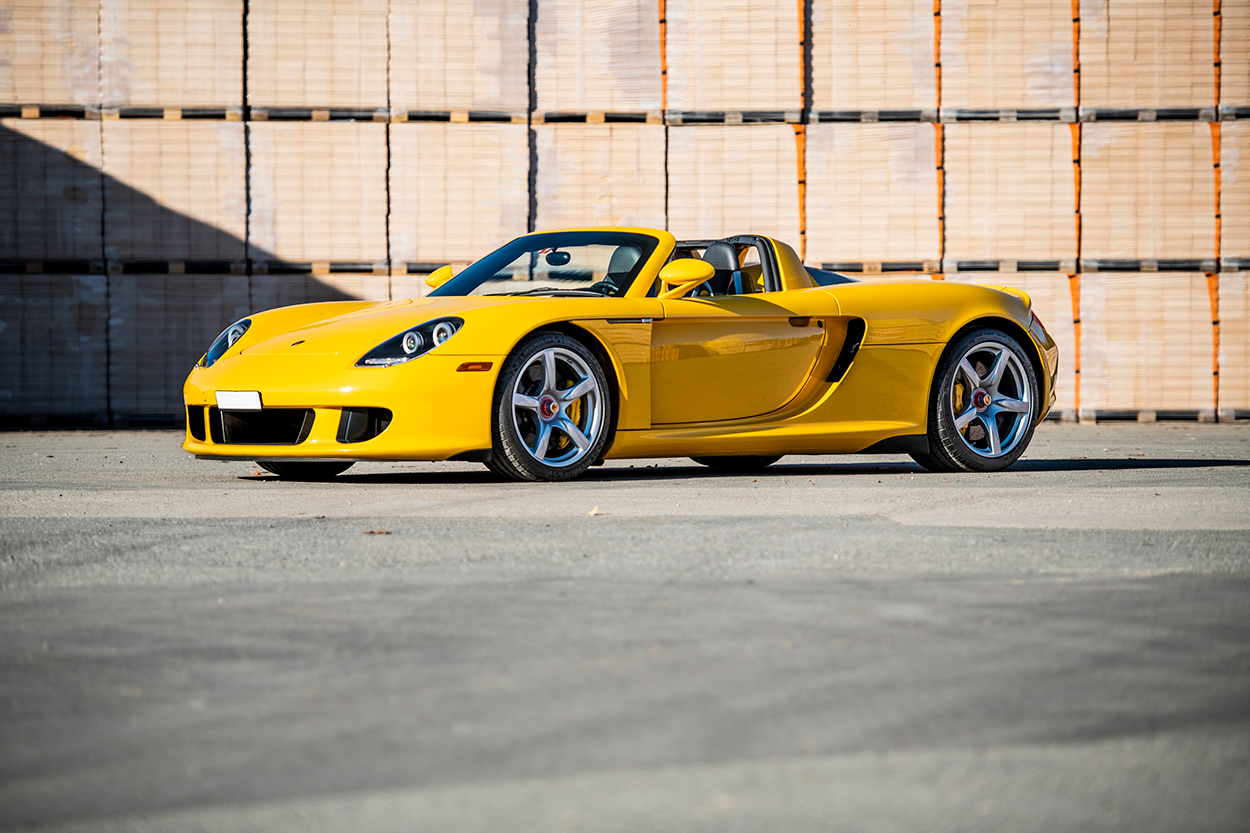 The Carrera GT is legendary. Born of a stillborn Porsche endurance racer, the 5.7-liter V10 had Formula 1 technology baked in. With no flywheel, a shrieking engine note, and an 8,000 rpm redline, it's an experience to see one driving in the flesh. GT Silver Metallic is probably the most common color, yet this one sports the rarer Fayence Yellow, a striking color that looks great on the car.
---
2016 Porsche 911R – Lot 303 – Estimated $330,000 - $380,000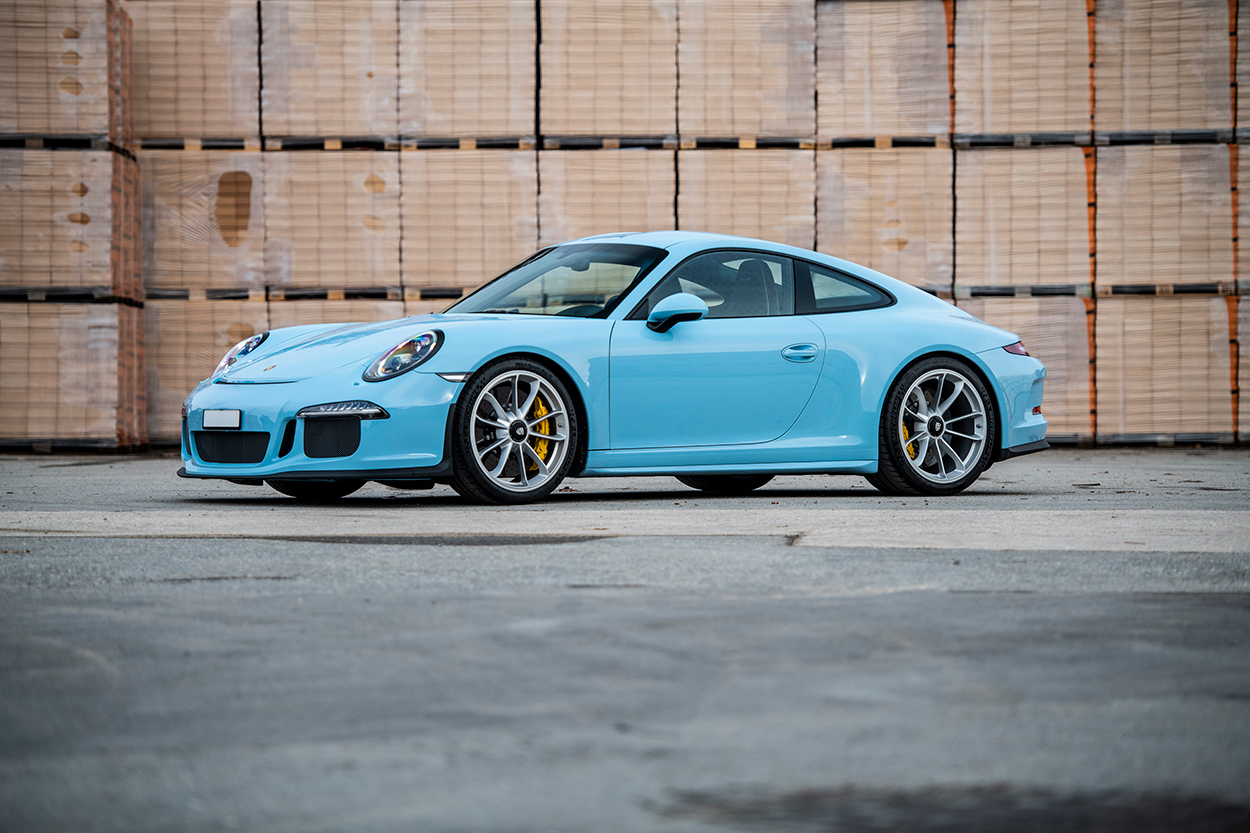 The 911R was the start of a movement. It foreshadowed both the return of the manual transmission as an option for the GT3 and the introduction of the 911 GT3 Touring, which was only offered with a stick shift and without the GT3's rear wing — just like the 911R. Most were white or silver with red or green stripes, this one is PTS Gulf Blue without stripes. We think it's more noticeable yet stealthier due to the lack of racing stripes.
---
2015 Porsche 918 Spyder – Lot 304 – Estimated $975,000 - $1,100,000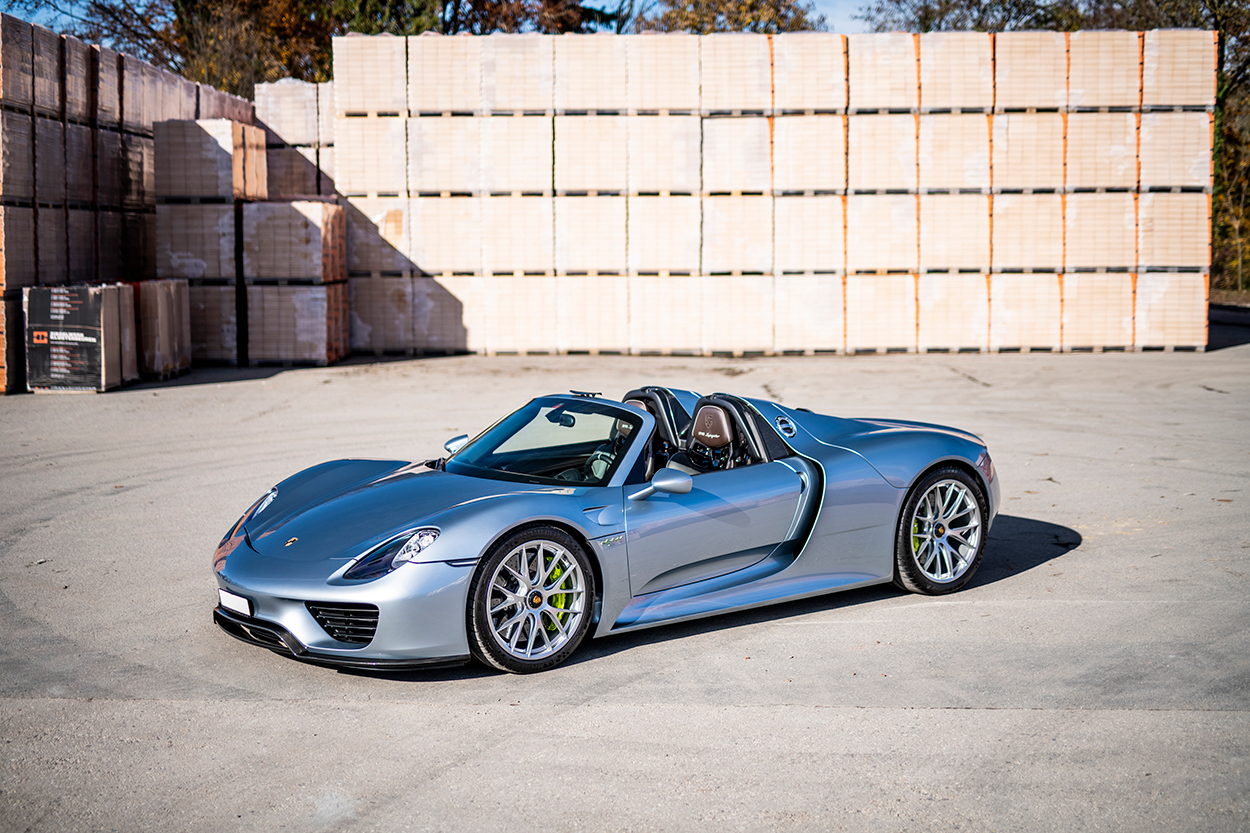 Two decades ago, gasoline-electric hybrids were seen as anti-high-performance transportation, yet in 2015 the fastest road cars in the world combined hydrocarbons with charged particles to boost their performance to new levels. The 918 did 0-60 miles per hour in less than three seconds and topped out at over 200. This example is not a Weissach Edition, but it does come with its magnesium wheels in addition to the stock wheels. It also has a $63,000 factory paint job in Chrome Blue Metallic.
---
2011 Porsche 911 GT2 RS – Lot 302 – Estimated $400,000 - $450,000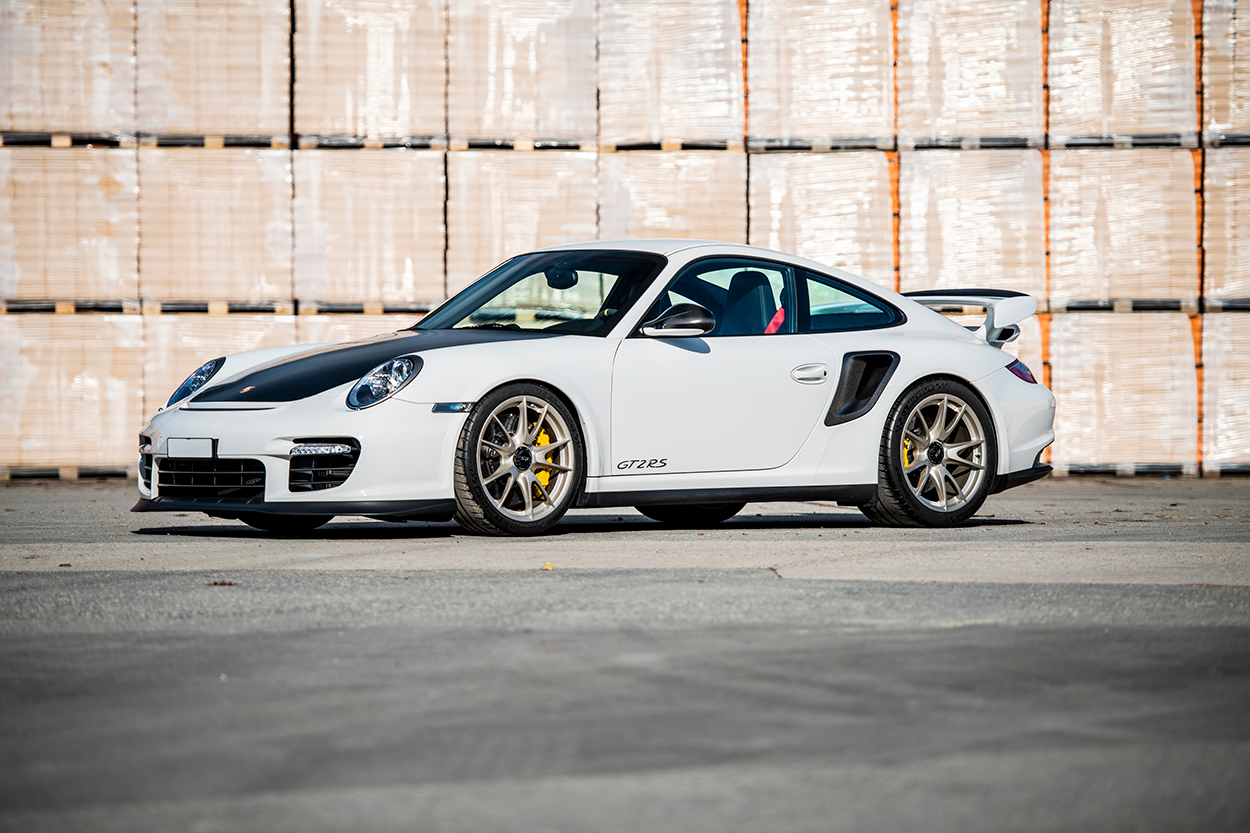 The 3.6-liter twin-turbocharged GT2 RS dropped jaws with 620 horsepower and a six-speed manual transmission. We're likely to never see a car like it from Porsche again. In some ways it marked the end of an era, as the 992 GT2 RS was only offered with the PDK double-clutch automatic.
---
2010 Porsche 911 Sport Classic – Lot 301 – Estimated $310,000 - $350,000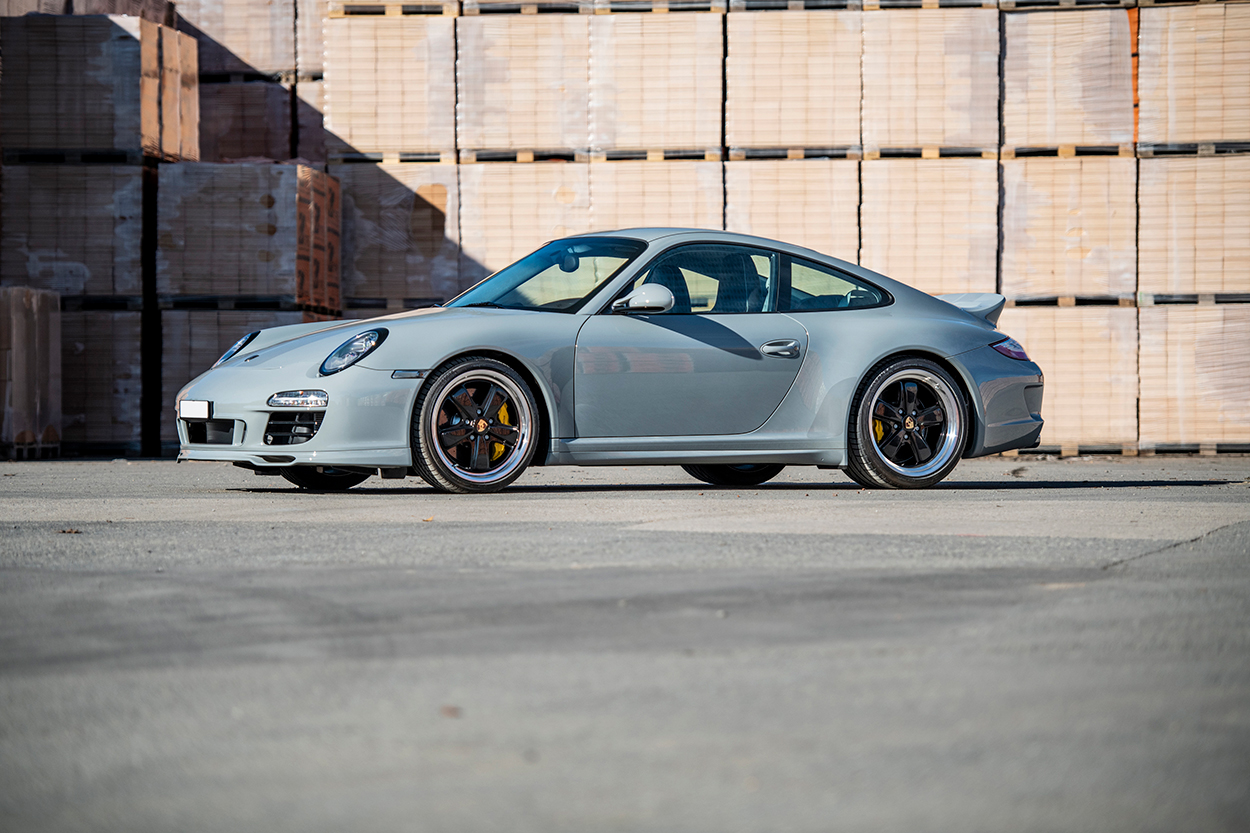 Before the 911R there was the 997 Sport Classic. Limited to just 250 models, it used the Carrera 4S wide body yet was rear-wheel drive, had a six-speed manual, unique paint, and the 408-hp Carrera S Powerkit engine.
---
1995 Porsche 911 Turbo Cabriolet - Estimated $775,000 - $875,000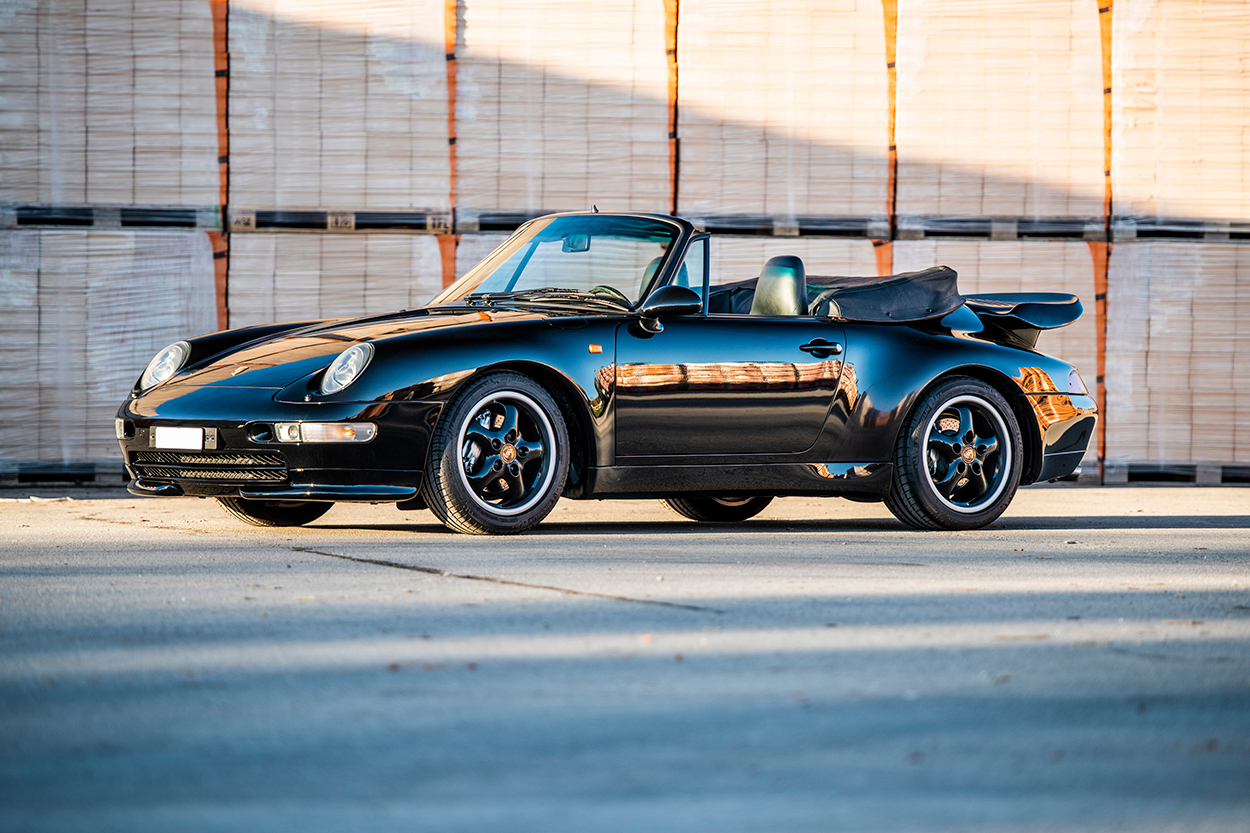 And here we have the 993 Turbo Cabriolet. Remember when yours truly mentioned it was seemingly the least-impressive Porsche in this collection? If you're a Porsche nut, you know that's not actually the case. In some ways, it's the most impressive car of the bunch — certainly the rarest. You see, Porsche didn't plan to build a 993 Turbo Cabriolet, but an influential owner of a Munich-based dealership network persuaded Porsche to do it. The catch: A minimum of 10 had to be built. Fortunately, Porsche received 14 orders. They also shared much less than you might think with the regular 993 Turbo. These Cabs didn't have the same drivetrain of the all-wheel-drive 993 Turbo coupe, and instead used the 3.6-liter 964 Turbo engine and rear-wheel drive. The rear spoiler is from the 964 Turbo S, further cementing this oddity as one of the most interesting Porsches we've seen in a while.
Source: RM Sotheby's