Model Guide: The 928, Porsche's V8-powered luxury muscle car
Wednesday, April 19, 2017
Article by James Morrison
Photos courtesy Porsche
Lead photo: 1990 Porsche 928 GT
So you watched Risky Business, Scarface, and Weird Science back in the day and fell in love with the 928. Now, several years later, you are ready to park one in your garage instead of in a poster on your wall. No surprise, Porsche's V8-powered grand-touring car is one of the best-kept secrets in the collector car world — but the word is getting out! So, what do you need to know before jumping in?
Here are some basic pros and cons to think about before reading the full guide below:
| | |
| --- | --- |
| Pros | Cons |
| V8 power and sound | Expensive to maintain and repair |
| Comfortable and capable cruiser | Early and late models expensive to purchase (1978-79 and 1989-95) |
| Entry level pricing for certain model years (~1980-88) | Manual transmissions fairly rare |
| Instantly recognizable styling | Shops experienced with 928s few and far between |
First of all, let me give you a quick breakdown of the North American 928 models. (Canadian 928s are basically the same as their US counterparts but imported in extremely small numbers; more on that later.) Keep in mind there were many gray-market Euro cars imported from 1980-1984, while far fewer 928s from other model years unofficially crossed the Atlantic. We won't cover gray-market cars in this guide: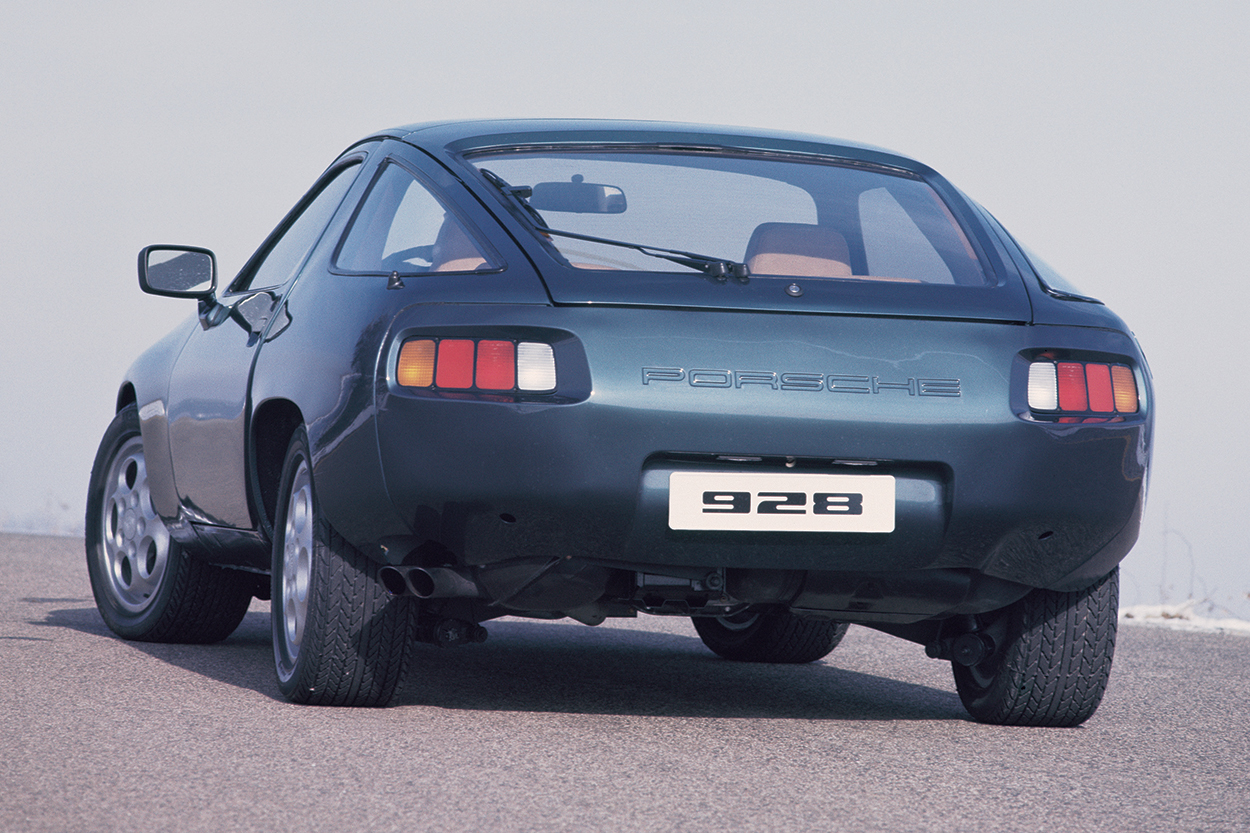 Above: 1978 928
1978-1982 928: Original Body (OB) cars with 16-valve 4.5-liter V8s and 219 horsepower. OB cars had no spoilers, just smooth, flowing lines front to rear.
1983-1984 928S: These cars had 16-valve 4.7-liter V8s with 242 hp and front and rear lip spoilers.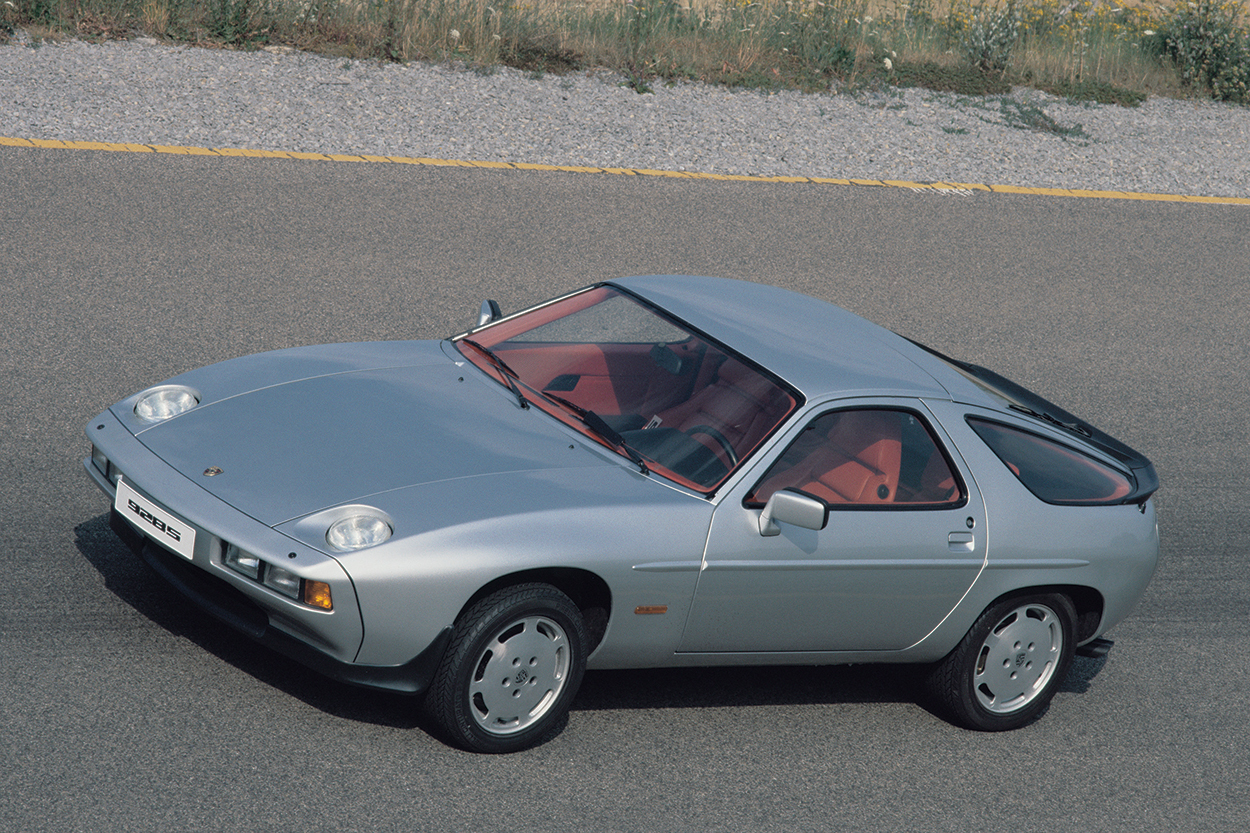 Above: 1980 928S, for illustration purposes since it was not available in the US that year.
1985-1986 928S: The updated S models had 32-valve 5.0-liter V8s with 292 hp. They were also equipped with front and rear lip spoilers like the previous S models.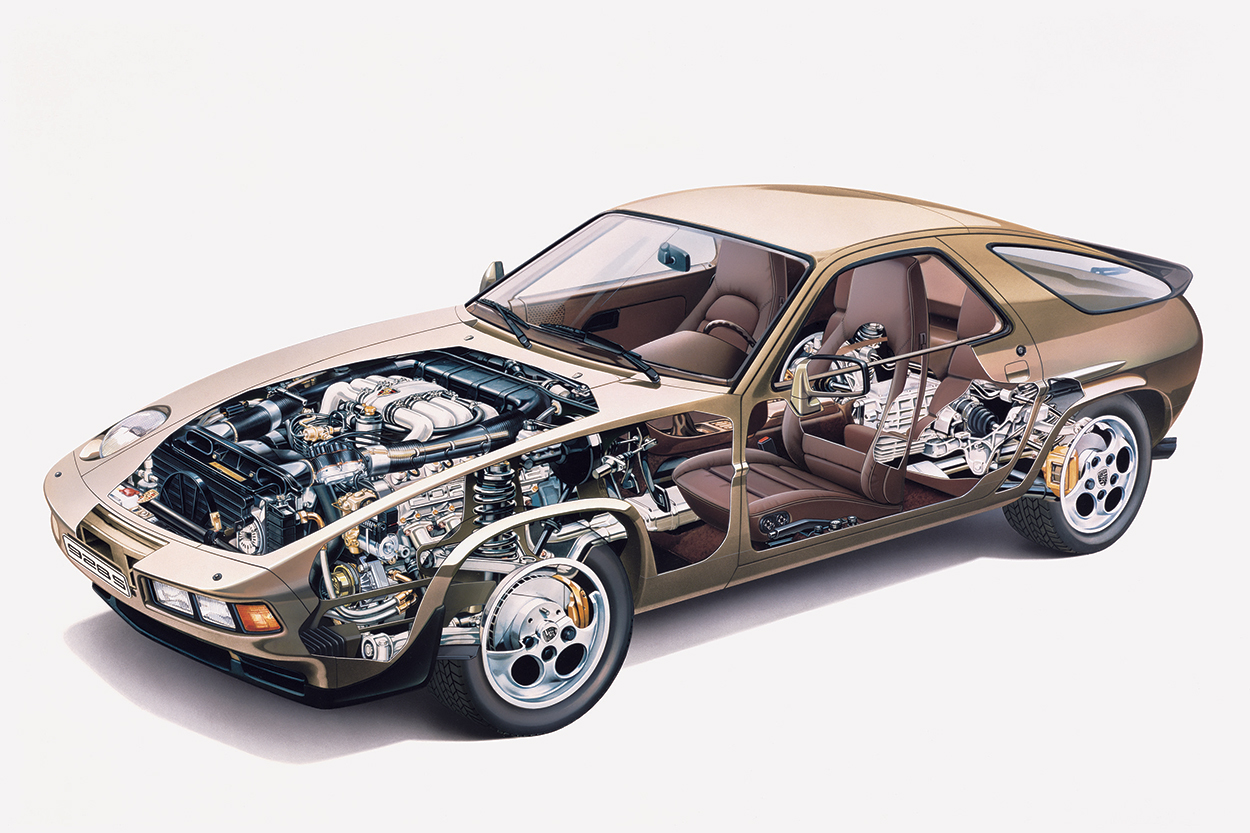 Above: 16-valve 928S, either model year 1983 or 1984. [UPDATE: A previous version of this caption incorrectly stated the above car was a 1985 928S.]
1987-1991 928 S4: The S4 was equipped with a 32-valve 5.0-liter V8 with 316 hp. It ditched the front and rear lip spoilers for an integrated front fascia and a large hatch-mounted rear wing. A five-speed manual was standard and a four-speed automatic was optional for 1987-1989. An automatic transmission was the sole gearbox for the S4 from 1990-1991.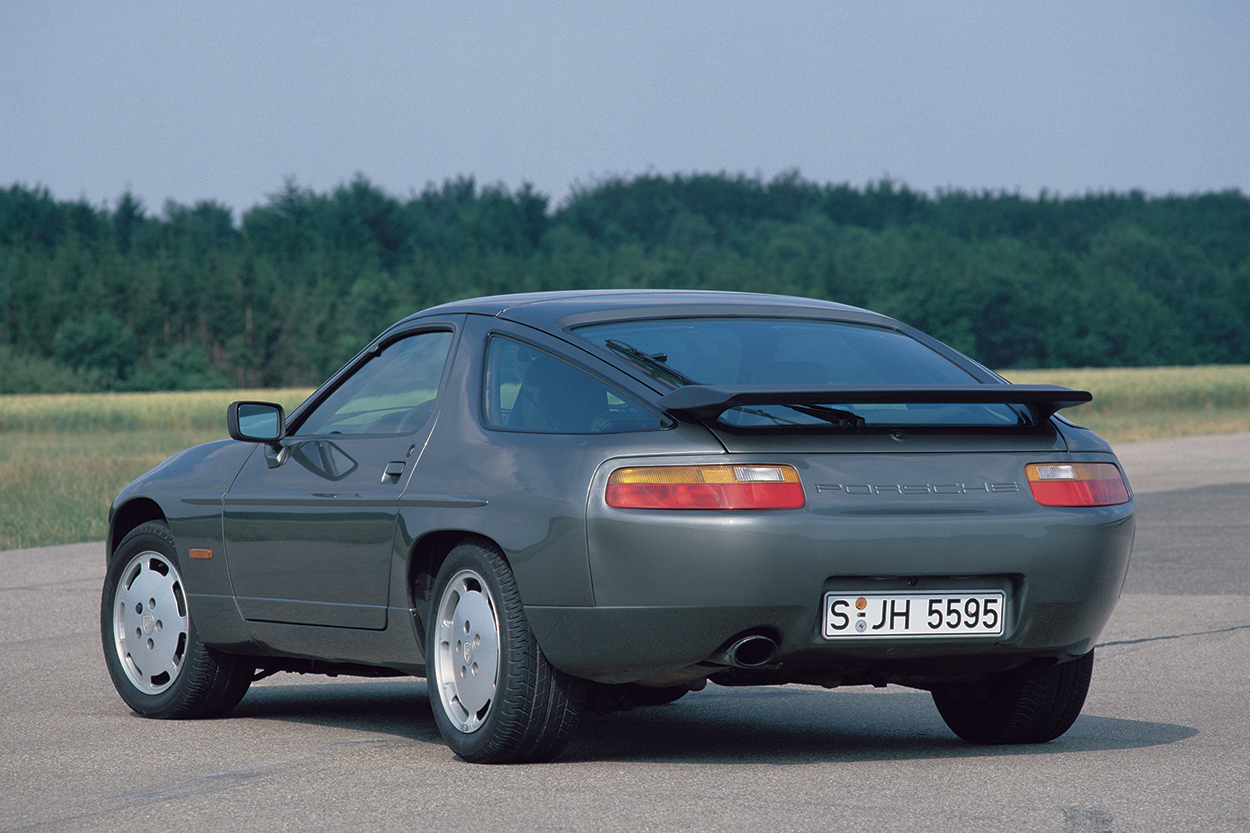 Above: 1987 928 S4
1989-1991 928 GT: The GT ran alongside the S4 from 1989-1991 and was only available with a five-speed manual transmission. GTs received the same 32-valve 5.0-liter V8 but tuned to 326 hp. The GT's bodywork was the same as the S4's.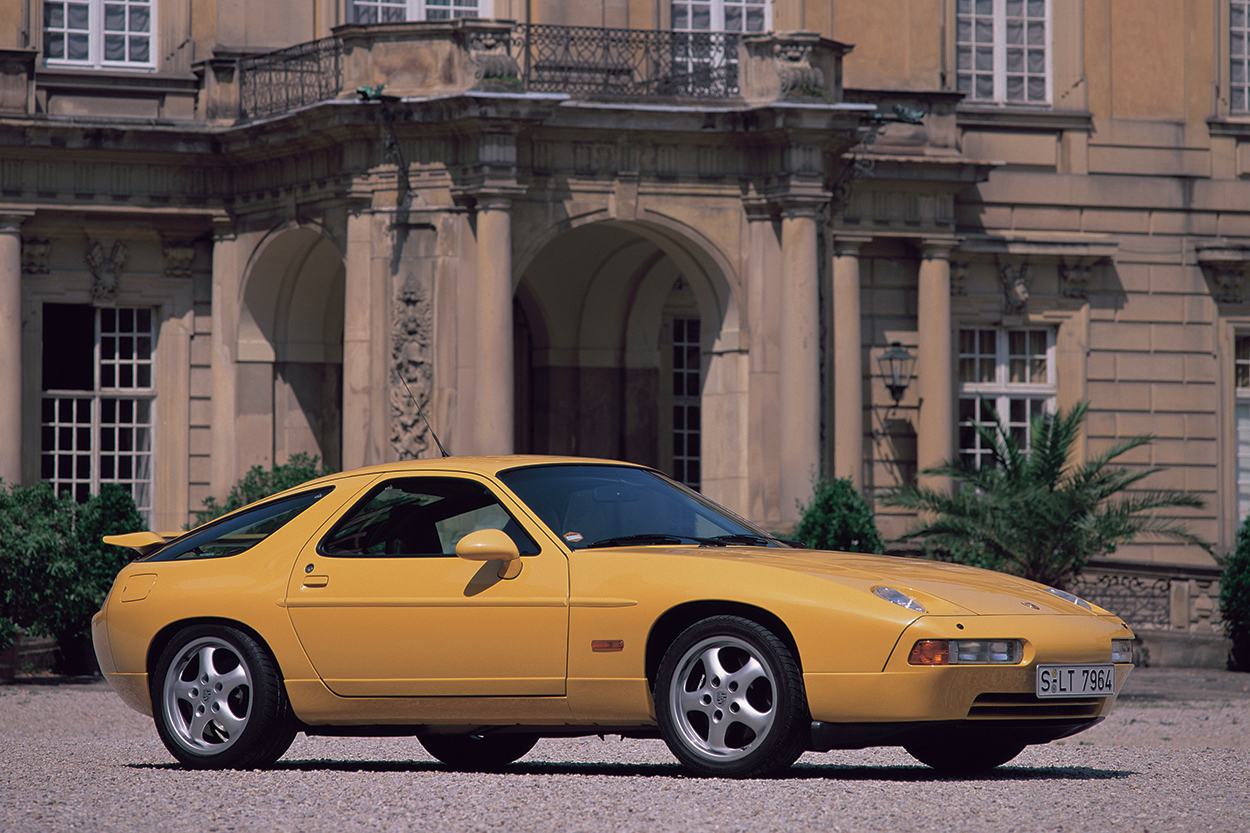 Above: 1995 928 GTS
1993-1995 928 GTS: Porsche did not export any 928s to North America in 1992. In 1993, the 928 GTS debuted, available with a five-speed manual or four-speed automatic and a 32-valve 5.4-liter V8 making 346 hp. The GTS also received rear fender flares and aero side mirrors.
Not surprisingly the GTS is the most desirable of all the 928 models. Only 407 were imported to the US from 1993-1995, and less than 40% had five-speed manual transmissions. That is the Holy Grail. A five-speed GTS in perfect condition and with low miles (less than 20,000 miles in this case) likely will set you back more than $100,000 today! That's more than what the car cost new, but not much more as most GTSs eclipsed the $90,000 mark with options. Automatic GTSs regularly sell for $20,000-$40,000 less than a five-speed of the same year and condition.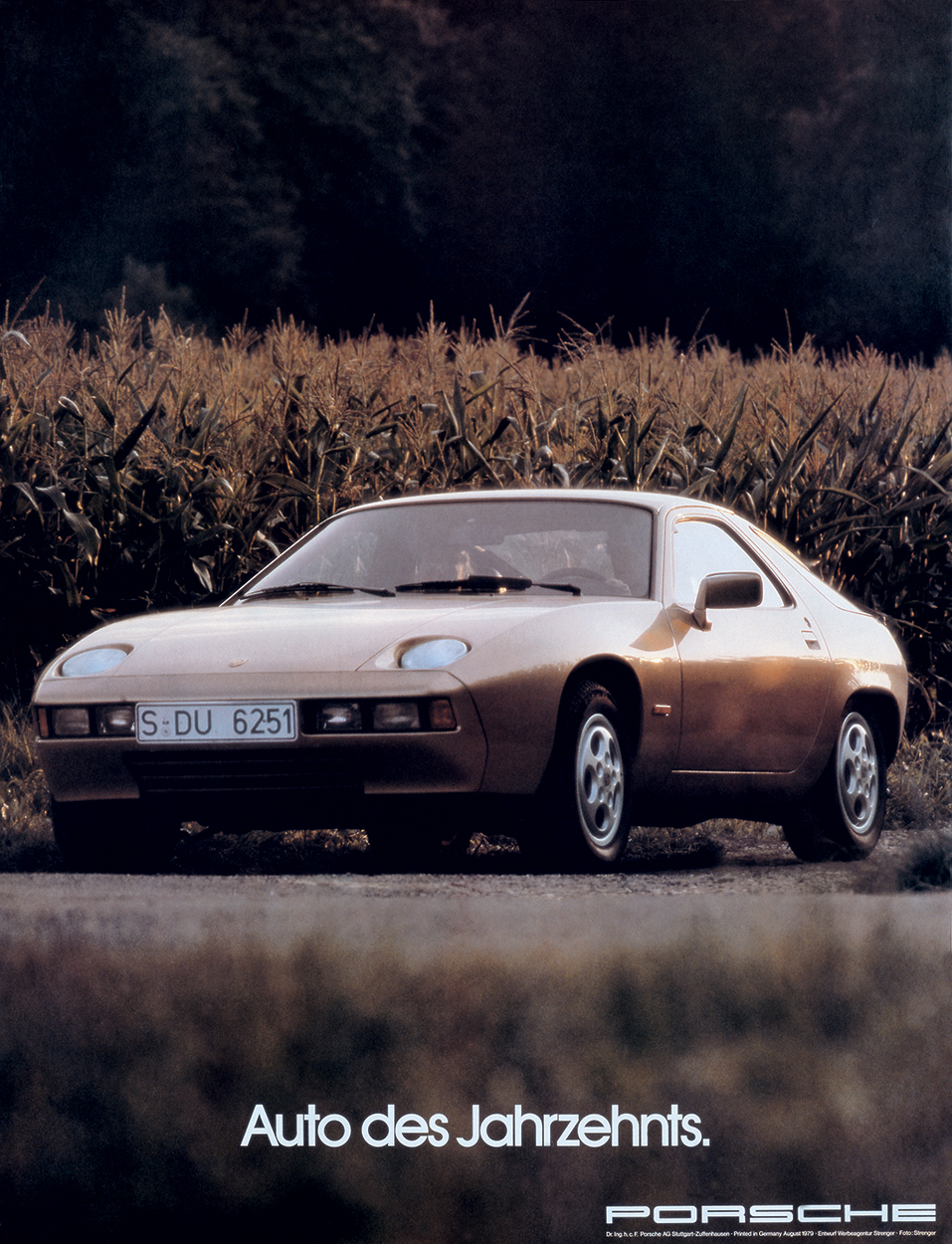 Above: An advertisement in 1979 for the Porsche 928. Translates to "Car of the Decade."
The next most sought after 928s these days are the early cars from the first two model years. The earliest 928s weren't much different or better than cars from 1980-1982 — they were just the first and offer a rawer driving experience than later cars. In fact, early 928s drive more like the 911s they were supposed to replace than a bookend GTS. Finding good early cars is quite a challenge these days, however. Very few nice 1978 models in original condition remain. You could pay over $50,000 for a 1978 or 1979 example with extremely low mileage — think fewer than 7,000 miles in this case. Interestingly, 1978 was an anomalous model year when it came to transmissions: 90% of them were equipped with a five-speed manual. It is the only model year when the automatic was less abundant. For any other model year, the take rate of manual transmissions was about 35%. 
The S4 model is next in line and probably the best bang for the buck. You don't get the sublime rear fender flares of the GTS nor its powerful-yet-oil-consuming 5.4-liter engine, but you are rewarded with roughly the same look and performance at a small fraction of the cost. I have seen very nice S4s for just under $20,000 and mint cars with 30,000-50,000 miles for under $40,000. These are going up in price quickly though, so I'd recommend getting in sooner than later.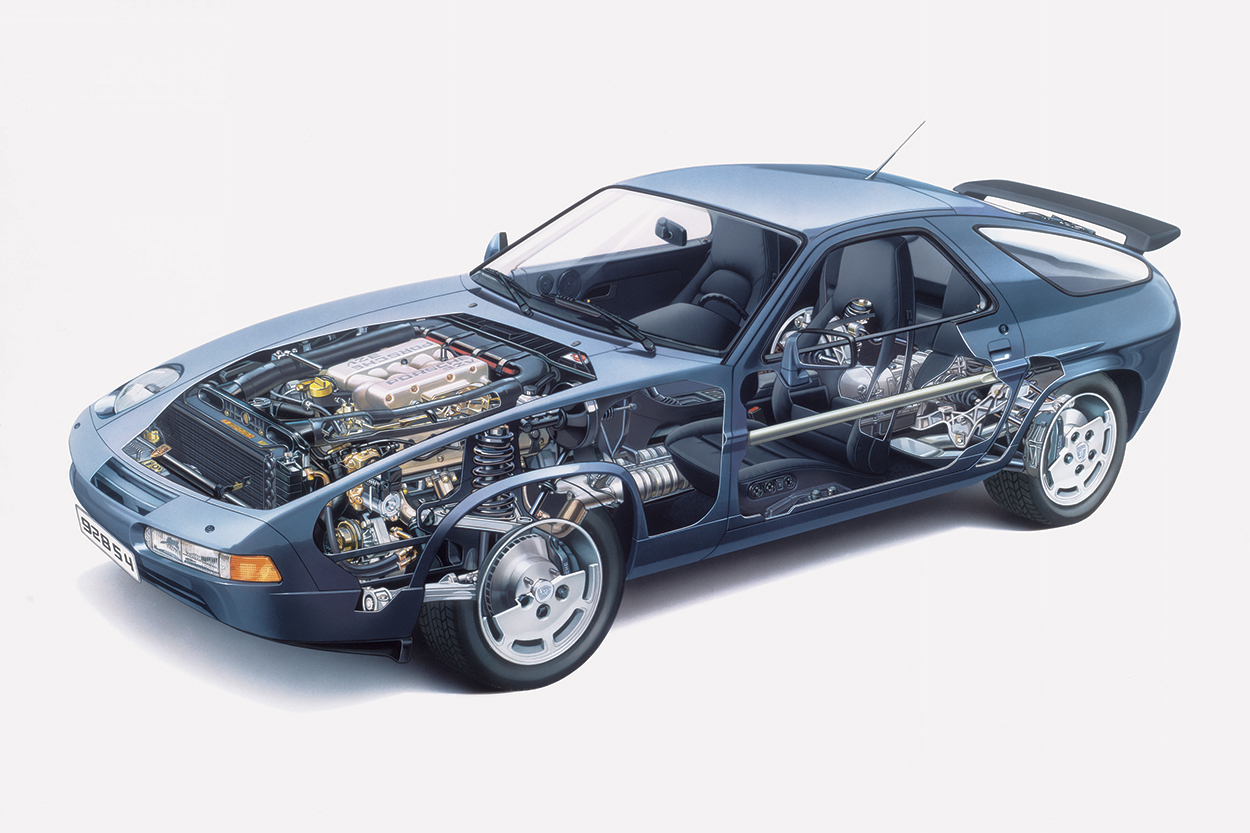 Above: Cutaway drawing of 1991 928 S4
Last up is the S model. Still under-appreciated, they can be had for a song. Even quite nice S models can be had for under $15,000. They are very nice to drive with ride and handling somewhere between the nimbler early models and the amazing grand-touring S4s and GTSs. The front lip spoilers have a known weak center support and are often dragged on the ground and ripped off by careless drivers, so keep that in mind if you are looking at an S model.
Things to look for when buying a 928:
Timing-belt-and-water-pump service. The 4.5-liter (and, ostensibly, the 4.7-liter) engine is of a non-interference design, so if a timing belt breaks it isn't the end of the world — but it will leave you stranded. All the 5.0- and 5.4-liter engines are of an interference design, and a broken belt will wreak havoc on the engine and your wallet! Think $15,000+ for a rebuild. The timing-belt-and-water-pump service can range from $1,800-$3,000 and should be done every five to seven years. That is cheap insurance in my book.
4.7-liter engines: interference or non-interference design? There have been reports by some mechanics that the 4.7-liter engine is an interference engine. However, from the factory, the 4.7s were of a non-interference design. How can this be? There are a few possibilities:


An engine that fails due to piston and valve collision actually did so because the valve failed first and then the belt broke (versus the belt broke first, causing the interference).
The cylinder head had been decked (i.e., material was removed during the head resurfacing process), resulting in less clearance between the valves and pistons, thus making an interference engine out of the 4.7.
PCA 928 Tech Expert John Veninger adds, "there is also a thought that carbon build-up can cause the 4.7-liter to become an interference engine."
Note: European 4.7-liter V8s are of an interference design

Wheel alignment. Very few places can align a 928 accurately. Be sure any shop you consider has extensive 928 experience. When these cars are properly aligned with good rubber, they run straight and true and are quite wonderful to drive. If they are out of alignment, they wear tires quickly and can be a handful.
Air-conditioning system. It is only a matter of time before your air-conditioning quits cooling, and just finding the problem can be very expensive and time consuming. Better to start with a 928 that has functioning A/C. The compressor on later-model cars is over $1,800 — not including labor for a shop to remove and replace it.
Electrical system. Before buying a 928, be sure all the electrical items work. The 928 has a very complex electrical system. In my experience, it seems like S models with electrical gremlins are the toughest to sort out, though I'm not sure why. The later cars are even more complex but do not seem to have issues that are nearly impossible to track down. The early cars are somewhat simpler.
Power-steering racks. In my experience, power-steering racks seem to leak more often in later cars. I am not sure if the pump runs at a higher pressure or if there is some other design issue, but my early 928s' power-steering racks have been trouble-free, while my later cars have all required at least one new or rebuilt rack.
Dual-plate clutch. OB and S models have a dual-plate clutch, which can be difficult to align when replacing it. Many folks move to the later (S4/GTS) single-plate clutch when the time comes.
Automatic transmissions. They should upshift and downshift very smoothly. All internal components of the automatic transmissions came from Porsche's neighbor in Stuttgart, Mercedes-Benz, yet the transmission casings were made by Porsche. Replace the fluid every 60,000 miles — or after six to eight track events — and you should be good to go for the life of the car.
Brakes. They are rarely an issue on 928s. Pads and rotors are both readily available and easy to replace by almost any DIY mechanic. Parts are cheap relative to the 928's MSRP, too.
Vacuum system. There is a vacuum system on 1978 and 1979 cars that runs several mechanisms, including the door locks. Do not leave your keys in the car and slam the door! Locks can engage accidentally, requiring you to break a window to open the door. 
Body lines, panel fit, and paint depth. Check the condition of the body and paint for clues about accident history. 928s are well built and all panel lines should be consistent. The exception is the rain gutter, which starts at the base of the windshield and continues up the A-pillar and above the door. These are easily bent and may well be out of sorts.
Rust. The cars are aluminum-intensive and the steel floor pans, roof, and rear quarter panels are galvanized, so rust is not usually a problem. If there is rust, it is usually along the base of the rear quarter windows and should be very obvious. Less obvious will be rusted floor pans. This happens when a drain for the A/C gets clogged and water soaks the sound deadening material in the front footwells. Doors, front fenders, hood, hatch, and sunroof are all aluminum.
Canadian cars. Since you could come across a 928 originally purchased in Canada, let me say they are basically identical to the US cars. The only differences are daytime running lights (DRL's) and metric dashboard gauges.  Very few 928s sold in Canada, and you are unlikely to come across one far south of the border. Canada has different import regulations and subsequently more than a few Japan Domestic Market (JDM) 928s were imported there. Many late-model JDM 928s have peculiar front and rear fender flares.
One saying to take to heart when you see a 928 at a bargain price: "That car is $10,000 away from being a $5,000 car!" While it might not be as true today as when the phrase was coined, it is still a fact that a 928 can eat you alive on repairs. I only consider cars with at least two of the following: 
Very good exterior condition
Very good interior condition
Near perfect mechanicals (everything should work)
Up-to-date maintenance
Lastly, be sure that all services — including the pre-purchase inspection — are done by a shop that really knows 928s. Not some Porsche-repair place that says, "Yeah, I have worked on them before." Shops experienced with 928s can be hard to find, but the last thing you want to do is pay for your mechanic's training. In general, dealerships have not worked on 928s since the mid-1990s, so I tend to avoid them for service and repairs.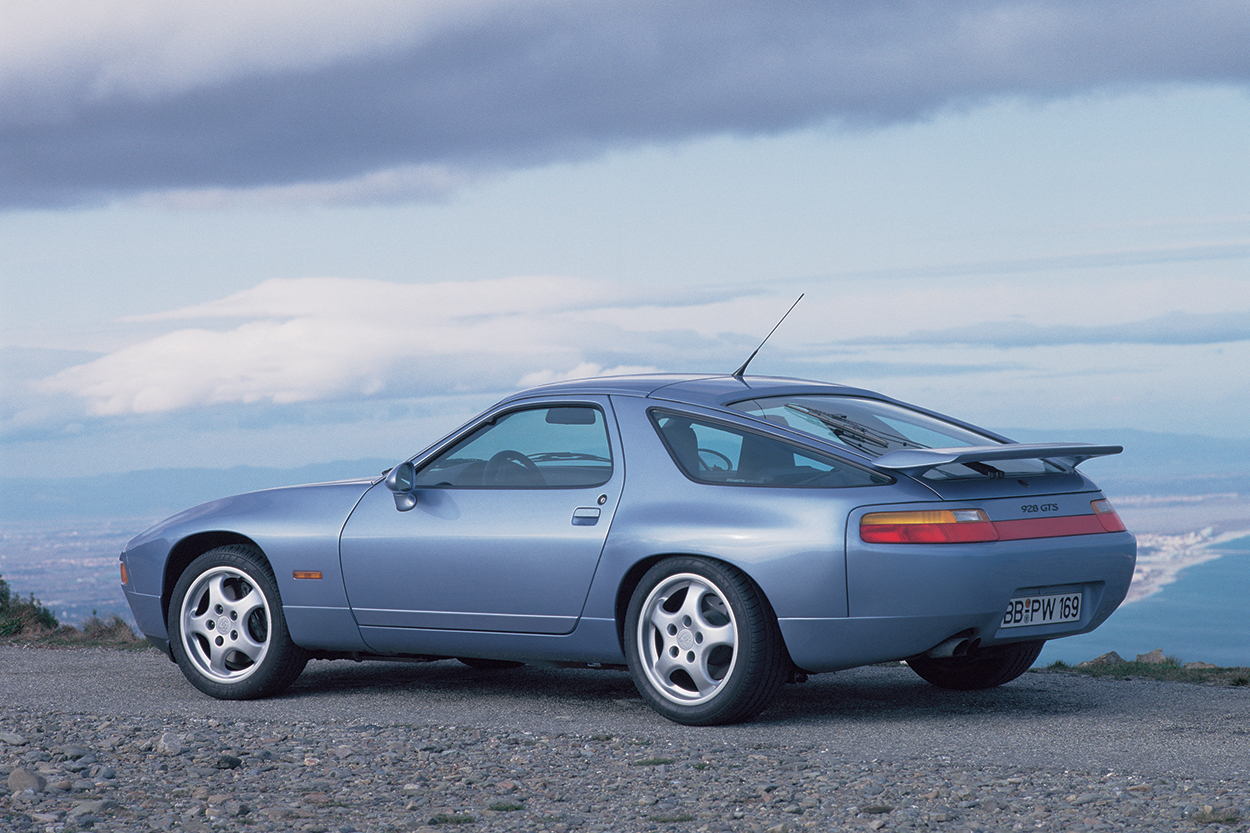 Above: Note the rear fender flares on the GTS.
The online community for 928s is vibrant with many options, and the busiest websites will have an answer for just about any question you ask within hours — sometimes minutes. There is a dedicated 928 Owners Club (www.928oc.org), and, of course, there is the PCA Tech Q&A forum for member-owners as well as Test Drive participants, which gives prospective owners the chance to peruse the Q&A and The Mart classifieds.
These cars are a great joy to own and drive and only recently have been getting their due as real supercars. It is still possible to buy a nice 928, enjoy the car today, and then sell it years down the road for more money. Just be sure to buy the best example you can afford and take good care of it. I have had as many as 12 928s at once, sold four over the last several years, and made at least a few dollars on each of them. The best days of the 928 are still to come!