Video: Porsche 997 GT2 RS versus 991 GT2 RS
Directed and produced by Kris Clewell and Alex Nelson
Written and presented by Reggie Draper
Cars provided by Formula Garage
Porsche's 991 GT2 RS remains the most powerful and fastest 911 ever built, able to deploy 700 horsepower with a lightning-quick seven-speed dual-clutch automatic transmission and lap the Nürburgring in 6 minutes and 47 seconds. The 997 GT2 RS isn't quite as fast, came with a six-speed manual, and is a more visceral car to drive, but is it the better sports car? We drove both on the road and on track to find out. Click hyperlink or picture below to watch the video.
Watch Porsche 997 GT2 RS versus 991 GT2 RS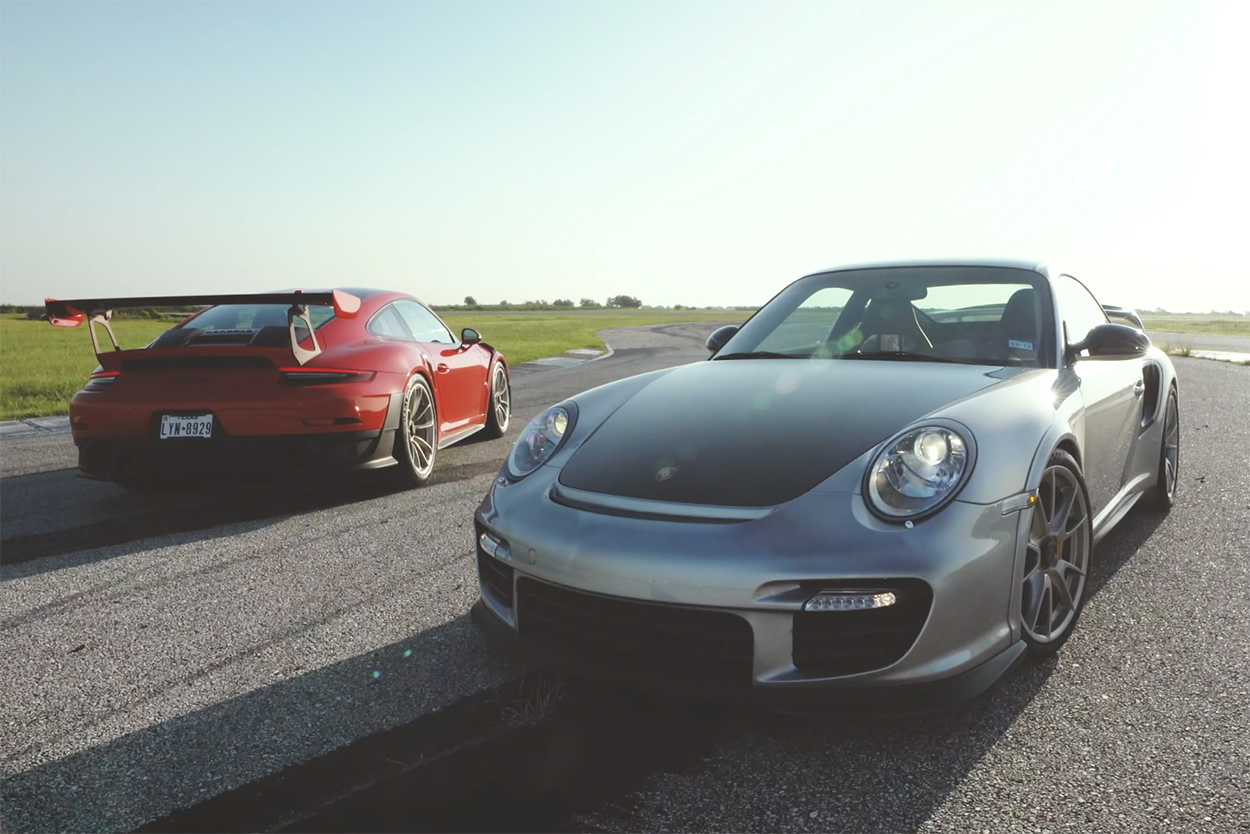 In the accompanying Porsche Panorama story, which you can read here, we add a 991.2 GT3 RS and 997 GT3 RS 4.0 to the mix. Read the article to find out whether a turbocharged GT2 RS or a naturally aspirated GT3 RS takes the top honor. Click here to read the article.