Book Review: Erich Strenger and Porsche: A Graphical Report
Wednesday, November 15, 2017
Article by Benjamin Shahrabani
Images courtesy Delius Klasing
Title: Erich Strenger and Porsche: A Graphical Report 
Publisher: Delius Klasing
Author: Mats Kubiak
Format: Hardcover, 184 pages
Where to Buy: Delius Klasing's website
How Much: ~$47 (39,90 €)
When Porsche launched its first model, the 356, the company initially supported the car with very limited advertising, which was mostly presented in the form of performance statistics — essentially a list of technical details and early racing victories to extoll the car's virtues. It was well known that Ferry Porsche was not fond of advertising, which makes some sense given his training as an engineer.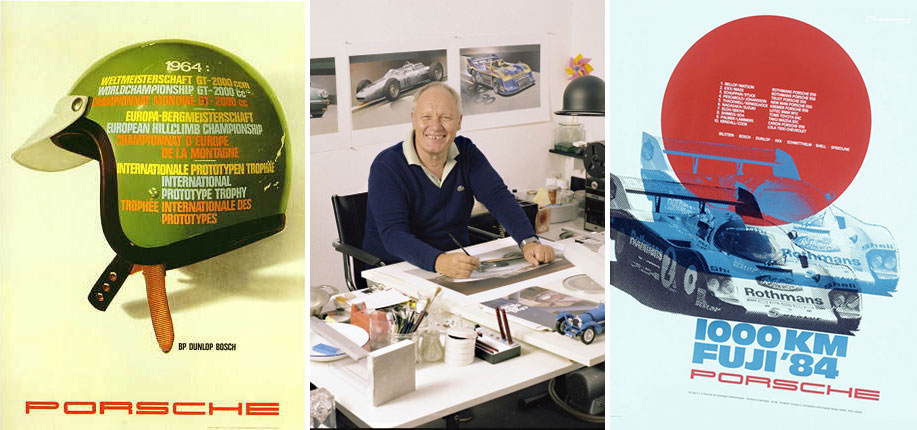 While Ferry Porsche might have believed good products should speak for themselves, the company still needed to get the word out about its wares. Richard von Frankenberg, an automotive journalist and accomplished racing driver, was hired on to take on some of the nascent sports car maker's public relations work. The PR man would make an extremely astute recruiting choice when he commissioned a young German designer, Erich Strenger (1922-1993), to create artwork commemorating Porsche's racing success at Le Mans in 1951. A native of Stuttgart, Strenger quickly rose to the position of art director for all of Porsche's printed materials, including posters, sales brochures, manuals, the factory magazine, Christophorus, and even logos and typefaces.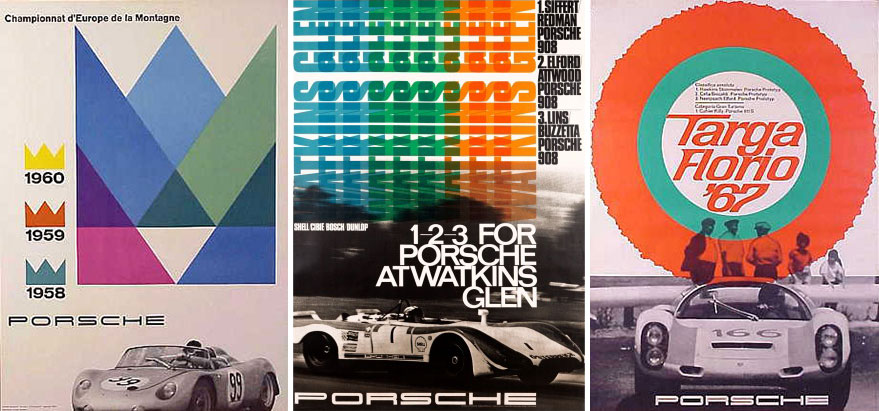 While Strenger's work was clearly special, and in some cases revolutionary within the field of automotive advertising, precious little is actually known about the designer, even amongst marque enthusiasts. In his book, Erich Strenger and Porsche — A Graphical Report, author and designer Mats Kubiak seeks to illuminate Strenger's life and methods while showcasing a comprehensive collection of his varied work for Porsche, which spanned nearly 37 years until his retirement in 1988. Strenger's graphical influence at Porsche is still evident in the company's advertising efforts, while posters and other automobilia for which he was responsible are becoming increasingly collectible and valuable.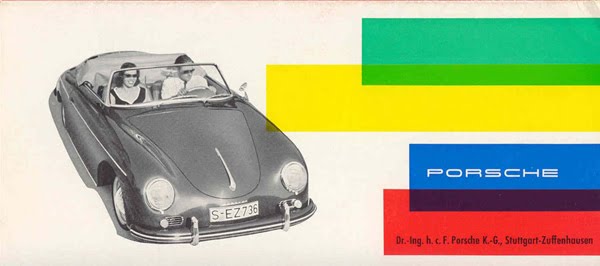 The book is a visual treat, with beautiful images and an extensive collection of poster graphics from what was arguably the golden age of marque-centric automobilia. If you're a collector or Porsche enthusiast who has a penchant for posters, this book will surely be of interest.