Mart Fresh: Classic 356, modern-classic 911 Turbo, or future-classic Boxster Spyder?
Tuesday, February 13, 2018
Photos by the sellers except where noted
A popular PCA member benefit is The Mart, the club's classifieds section online and in each issue of Porsche Panorama. Mart Fresh is a bi-weekly column in which PCA media staff pick what they think are the "freshest" Porsches currently available, and then attempt to explain their reasoning. Only PCA members and Test Drive program participants have access to seller contact information. Always invest in a pre-purchase inspection for any Porsche you may consider, as seller descriptions and pictures don't always tell the full story.
---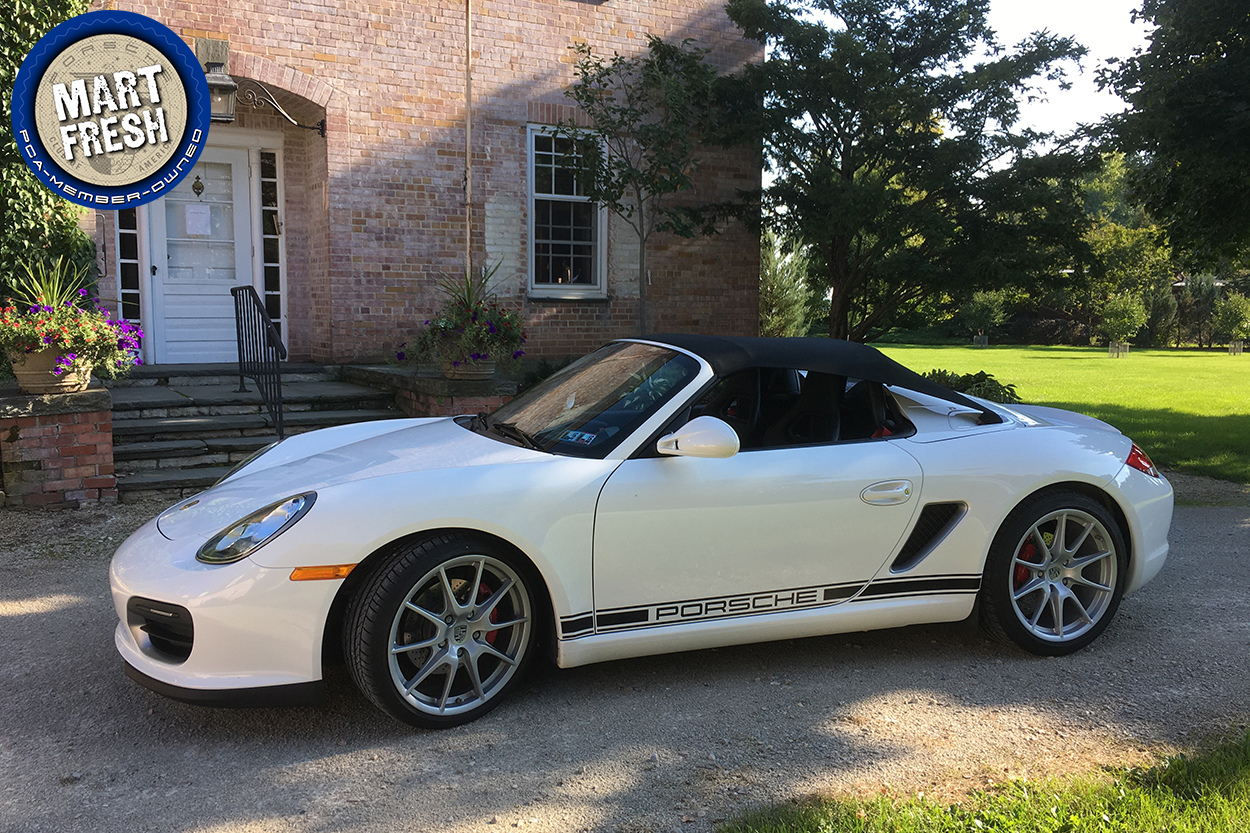 The Boxster Spyder is, in my opinion, one of the most charismatic special models that Porsche has done in quite some time. Happily, it's also one of the most accessible. They've tended to depreciate very little, which bodes well for the long-term picture. Most aren't used as daily drivers, but still, it's not terribly common to find one in the 10,000- to 11,000-mile range for under $50,000. Enjoy this car for five years, put 3,000 to 5,000 miles a year on it, you probably won't lose a cent, and you'll have an absolute blast. – Rob Sass, Editor in Chief and Director of Content, Porsche Panorama and PCA.org
Click here for PDF archival copy of ad
---
1992 Porsche 911 Turbo - $89,000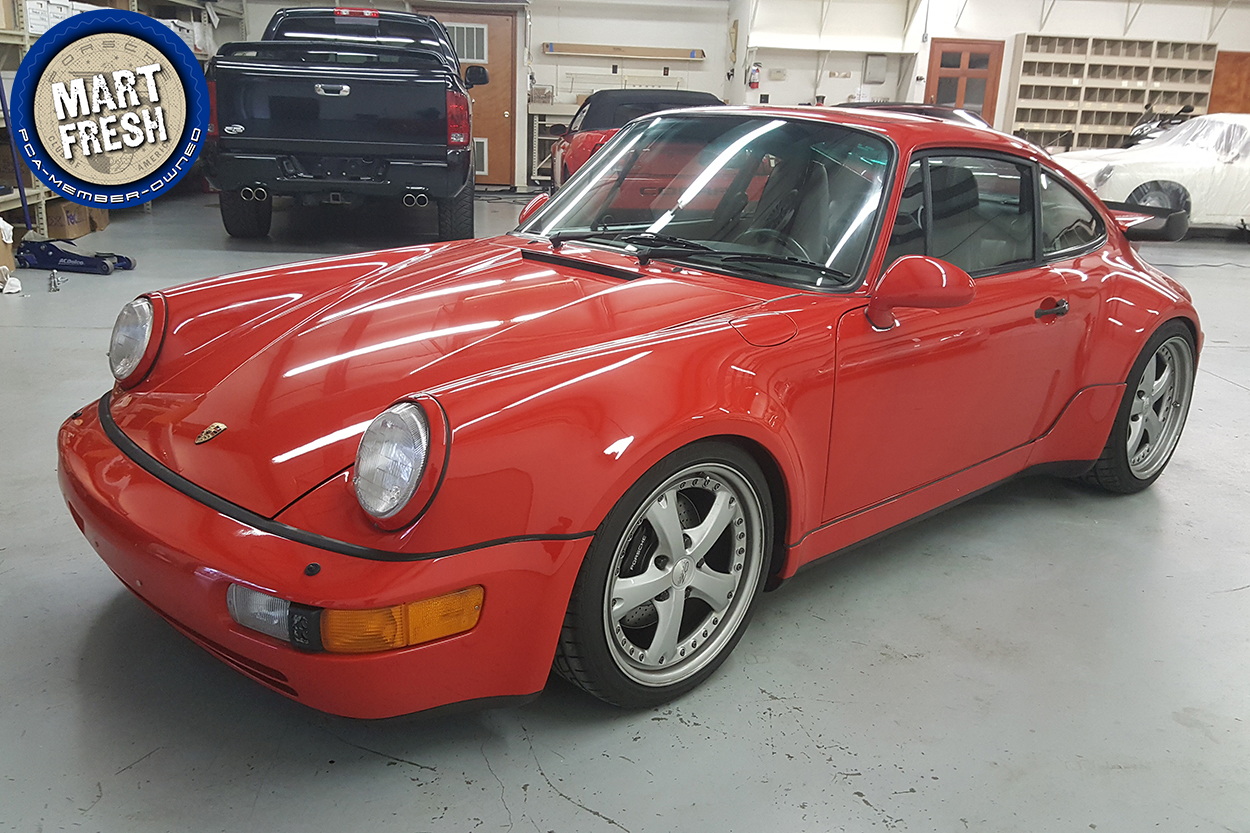 I've always loved the 964-generation Porsche 911, with its classic styling and modern equipment, including coilover suspension, airbags, and robust 3.6-liter 247 horsepower engine. The 964 Turbo takes all that is good about the Carrera and turns the wick up a few notches. Think 315 hp and 332 pound-feet of torque, good for a sprint from zero to 60 miles per hour in 4.8 seconds and a top speed of 168 miles per hour. This example seems to be well-maintained and recently underwent a "glass out/bare metal respray." When you're spending this much money on a used sports car, a pre-purchase inspection is crucial. However, if everything checks out, the seller's $89,000 asking price is more than reasonable — a great deal for a mid-mileage Turbo (78,000 miles) that will offer thrills on the road or track. – Damon Lowney, Digital Media Coordinator, Porsche Club of America
Click here for PDF archival copy of ad
---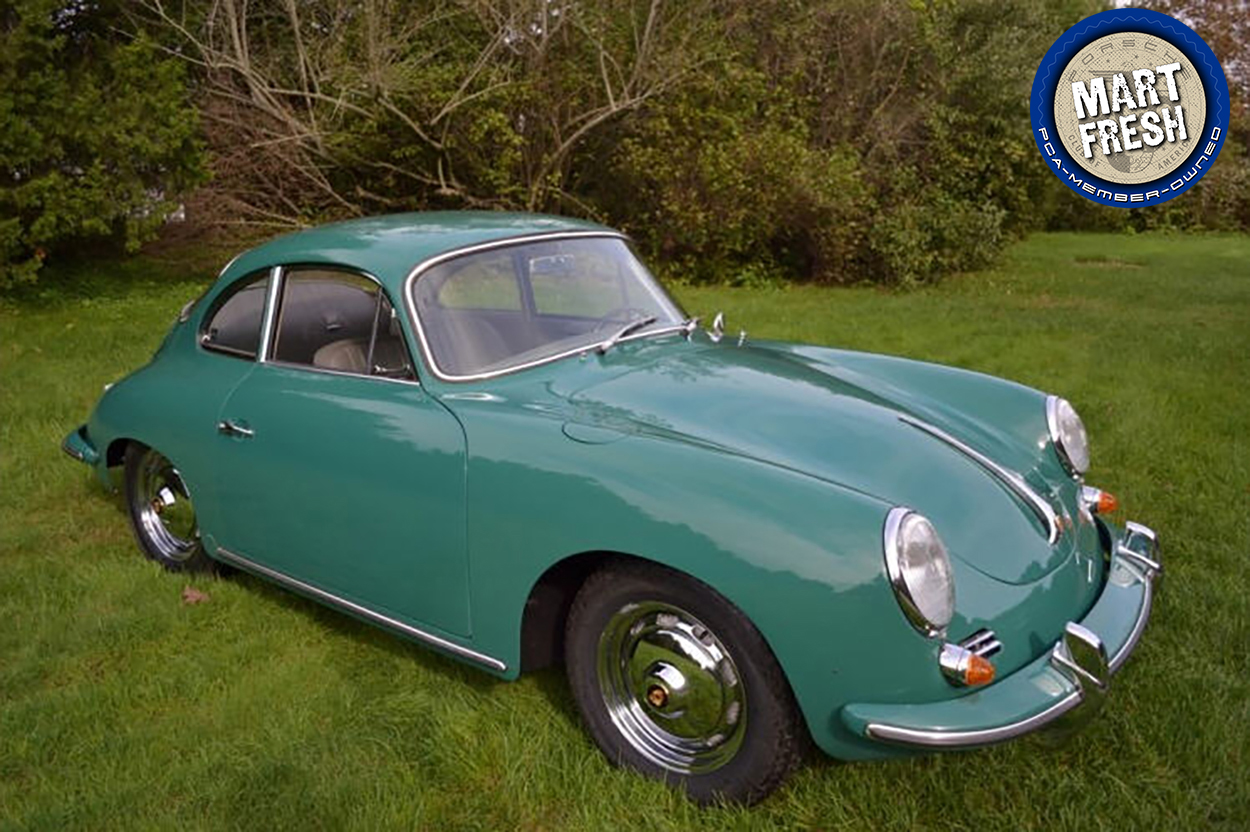 It's not often that a car makes my heart skip a beat.
This '63 356 certainly does. If the gorgeous color combination doesn't draw you in, the charm of the classic 356 lines will. Despite being over 55 years old, a well running 356 can still keep up with modern day traffic and be a ton of fun to drive. The pictures depict a beautifully restored example to me, but be sure to have a set of seasoned 356 eyes look it over before buying. You do not want to buy a 356 that may have either been incorrectly restored or, worse, hiding potential problems underneath the shiny exterior. We have plenty of 356 experts in PCA and friends at the 356 Registry who can make sure you buy the "right" 356.
This particular example seems to have a few modern and appropriate tweaks and been maintained by reputable folks. If I only had the cash to take this one home…I would. For now it continues to be just a dream. – Vu Nguyen, Executive Director, Porsche Club of America