Porsche & Friends Parade to The Golisano Childrens Hospital

Visit the Members Making a Difference page
Article by John Petracco, Everglades Region
Photos provided by the Everglades Region
The Everglades Region continues to make a difference in Southwest Florida communities, by celebrating the club's 4th Porsche & Friends Parade to The Golisano Children's Hospital on December 5th. Delivering a trailer full of toys to the children and raising over $200,000 in 20 minutes at the hospital's doorstep for the children in the hospital.

Valerie Petracco, Board member and event organizer reiterated "even though this year's holiday celebration looked a little different, we were still able to keep our annual tradition alive in a safe way for the precious patients, their families and the hospital staff. This was the only event the hospital had hosted on their campus all year, and C-19 best practices were implemented for all to see. Even custom masks with Everglades logo and Golisano logo were made for all participants."

Santa led the 150-car, police escorted parade, on top of a fire truck to deliver the cargo of presents that filled the Porsche of Ft. Myers car transport trailer. With the help of Lee County SWAT team and the Iona McGregor Fire Dept, Santa's elves were able to say hello to children, their families and staff through the windows as they repelled down the sides of the eight-story hospital. Santa was also able to hitch a ride up to the windows, where he was able to visit with the children, with a little help from the fire departments hook & ladder bucket.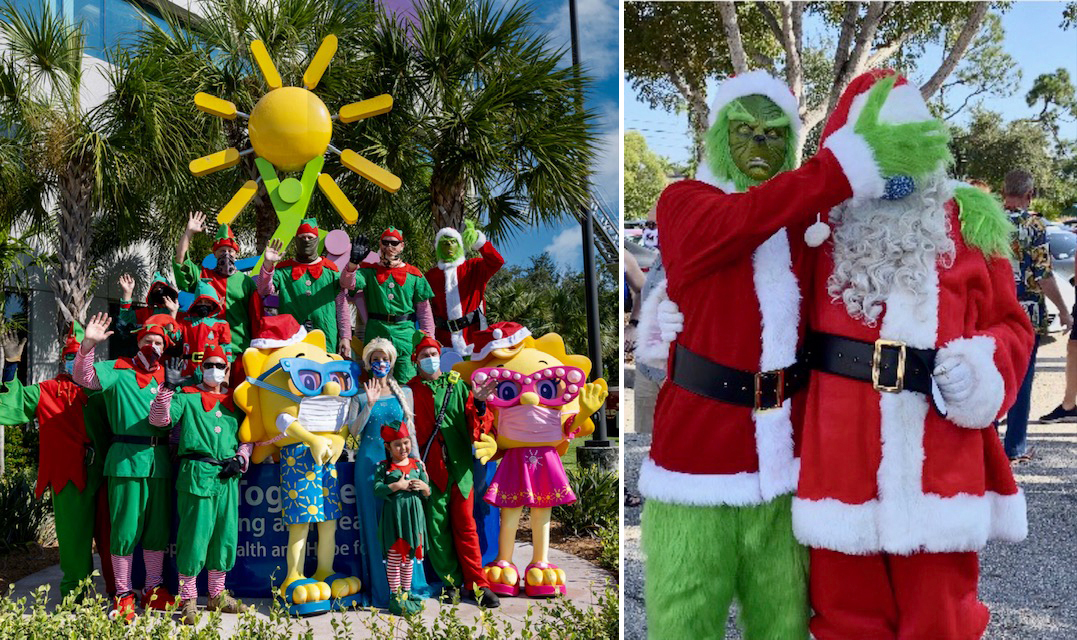 The Golisano transport team & helicopter acted out a mock accident to showcase how bringing neurosurgery to Golisano can benefit the families in our community. Currently children in need of neurosurgery have to be flown at least 2 hours away for care. By bringing this life saving treatment option to Golisano, 163 families in 2020 could have stayed closer to home during the moments they needed it most. The cost of the robotic machine is $675,000. 
Our generous members that morning made sure this life saving machine, the Zeiss Kinevo Robotic System, had a head start on its funding, by raising over $200,000 specifically for its purchase. This is just another example of Everglades philanthropic giving to assist the communities Everglades Region serves. 
"What started out to be a toy drive four years ago for the children, has morphed into both a toy drive and resource fundraiser to save children's lives", stated JP Petracco, President of Everglades Region.

---
Every year across Porsche Club of America, members are making a difference with many heartwarming and thoughtful acts of kindness. The above is just one of those community contributions. Be sure to check e-Brake News to read more about PCA Regions making a difference and visit the Members Making a Difference page for additional past articles. If your Region has a charitable activity or event that you would like to share, contact us to share the story.