Porsche Parade of Presents to Golisano Children's Hospital

Article by Jim Hemig
Photos courtesy John Petracco
What's better than Santa's sleigh riding in with a bag full of presents? How about a Parade of Porsches and other exotic cars full of gifts for children at the Golisano Children's Hospital?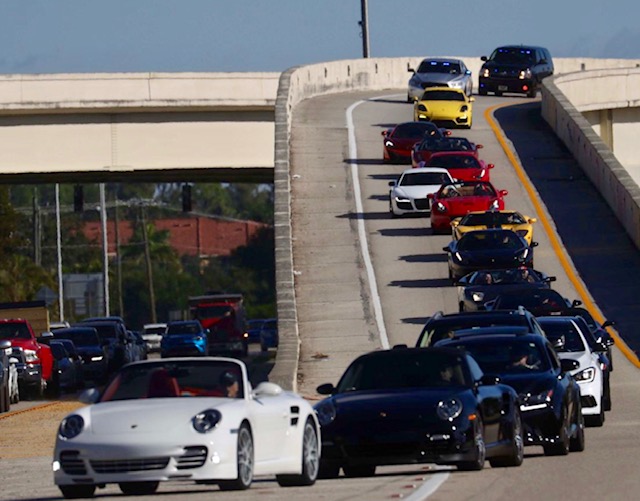 The Porsche Club of America Everglades Region will deliver holiday gifts to children at the Golisano Children's Hospital of Southwest Florida, Saturday, December 14. The third annual "Porsche Parade of Presents" helps put a smile on children's faces while they undergo treatment. Santa and Mrs. Clause, escorted by the Lee County Sheriff's Department, will lead the parade of exotic sports cars to the hospital. Santa and Mrs. Clause will then hand out the presents in front of the children's hospital.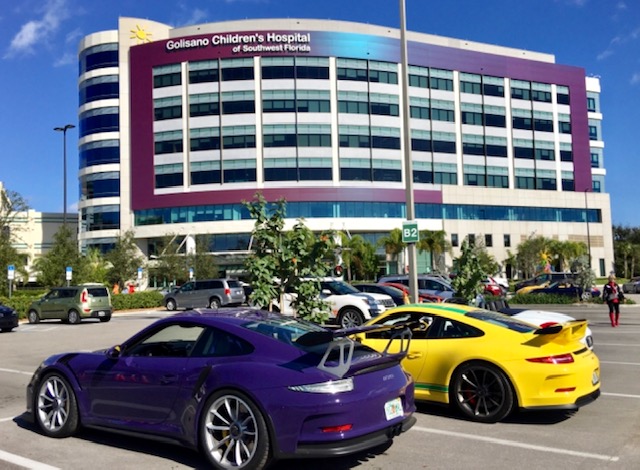 The Porsche Parade of Presents began in November 2017, when PCA members John and Valerie Petracco, who have a passion for finding a cure for cancer, helping children, and cars, challenged themselves to put a charitable event together for the holidays. In four weeks, the Petraccos assembled owners of more than 80 Porsche and other exotic cars and provided every child at the Golisano pediatric cancer ward and hospital with a holiday gift. The PCA Everglades Region supported the event, which grew to over 90 cars in 2018, and will likely exceed 100 on this year. Porsche of Ft. Myers and Porsche of Naples have added their support for 2019. Inspired by the Petraccos and Everglades Region, PCA members in other Zone 12 Regions are starting their own Porsche Parade of Presents events this year as well.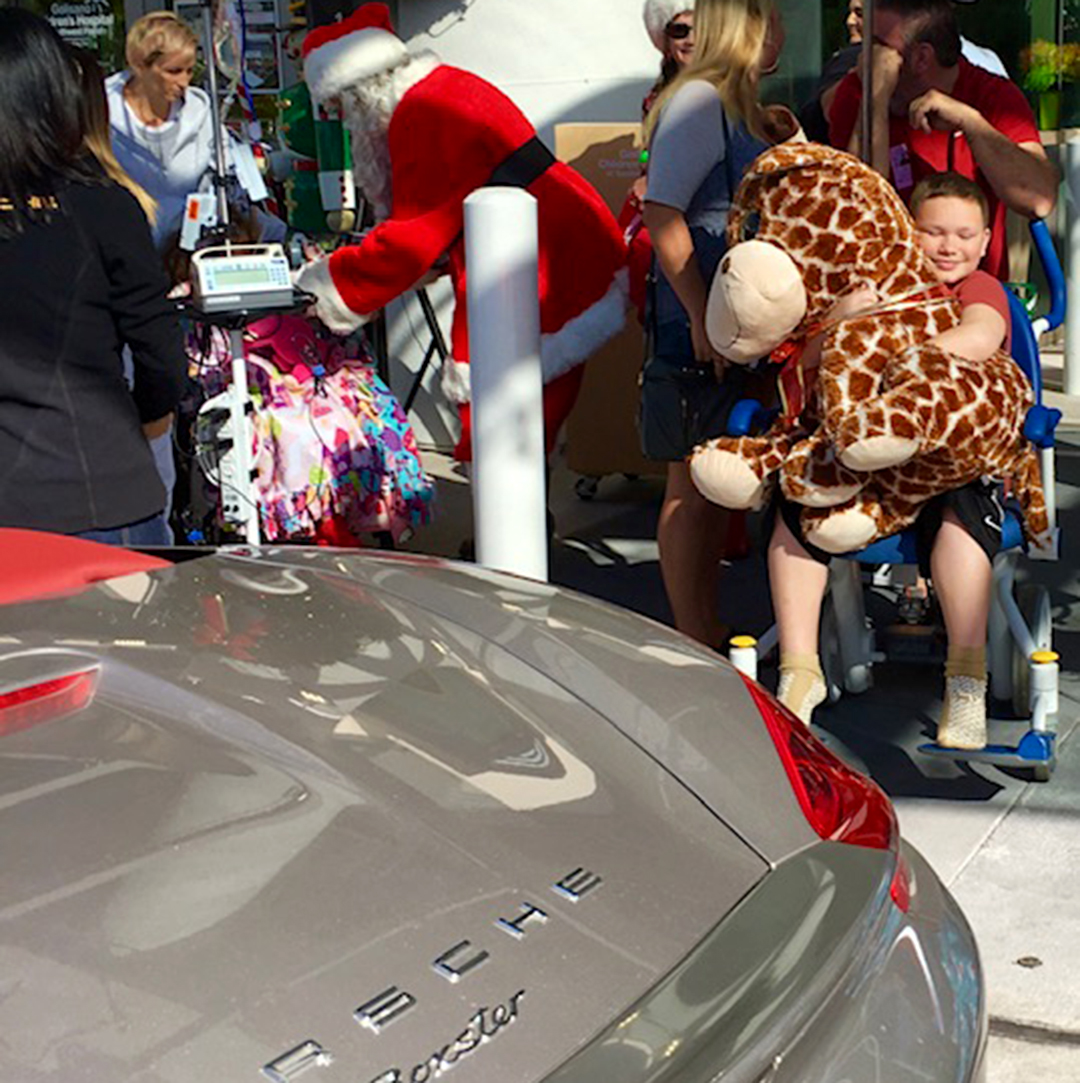 "Our mission is to deliver a holiday gift to each and every child in the hospital and to put a smile on their faces while they go through their treatment. It's a very emotional day while assembling the cars, preparing the local law enforcement escort, driving the slow parade through town, and waving and displaying the stuffed animals and gifts flowing out the back seats," John Petracco explained. "With Santa leading the way, the parade arrives at the hospital property with fire engines, police cars, and motorcycles with all lights flashing. The children, their families, and the hospital staff greet us by waving and cheering. All you have to do is see the children's and parent's faces to know it is one heck of a great day."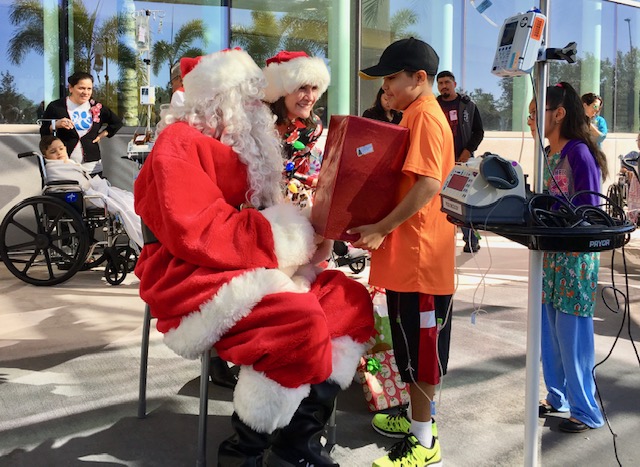 After Santa hands out the gifts, the Everglades Region also collects donations for pediatric cancer research. In 2017, the event collected over $50,000 in on-the-spot donations. The 2018 event saw fundraising grow to over $75,000, and the Everglades Region feels $150,000 is possible this year. Afterward, participants can take tours of the hospital to learn more about operations, and the group typically gathers for lunch afterward.  
To learn more about the Everglades Region Porsche Parade of Presents event, click here.
Every year across Porsche Club of America, members are making a difference with many amazing, heartwarming, and thoughtful acts of kindness. The above is just one of those contributions. Be sure to check e-Brake News to read more about PCA Regions making a difference and click here for additional past articles. If your Region has a charitable activity or event that you would like to share, please click here.