1987 944 Speedo faceplate restoration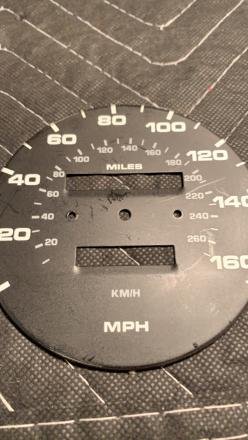 Hello All, I'm getting around to changing out the odometer gear that has disintegrated and while taking off the speedo needle carefully, I've noticed some of the flat or matte paint coating has taken on a shiny appearance where my plastic tools gently pried up on the needle. The flat black paint is not missing it just has light scratches in the right light. I really want to keep everything original but this finish that was applied the Speedo faceplate is very sensitive after all these years. Can anyone point me in the right direction of what I can do or if there is a place that restores the faceplates to original specs.
Much Appreciated, Happy New Year!
You must log in to view answers associated with technical questions.
Join PCA
to participate in our community.