2017 Porsche Cayman 718 Caliper fading
Wondering if any others here have this occurring. I have a 2017 Base Cayman with only 3000 miles. Came with matte black calipers. They are fading pretty badly and I have not used any iron removing chemicals or any other type of chemicals on my wheels. I only use Griots shampoo which is pretty PH balanced and would not harm the paint on the calipers. I contacted my local Porsche dealer and after 10 days they came back with an answer of this is NOT warrantable as they say this if from outside influence. Interesting thing is my wifes 2017 base Macan has similar calipers and 20,000 miles and not fading.  Look brand new.  I plan on calling 1-800-PORSCHE to see if they can help but I am curious if anyone has any ideas on escalating this? Also if this was from outside influence why is the entire caliper faded. I've attached a pic.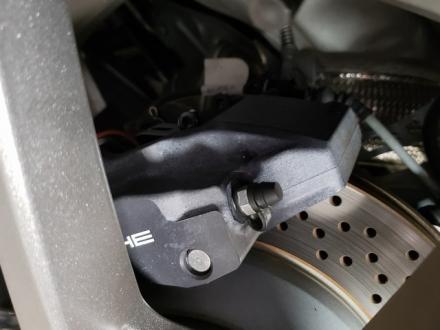 You must log in to view answers associated with technical questions.
Join PCA
to participate in our community.