ABS Failure | PSM Off Take to Workshop
2003
911 Carrera 4 Cabriolet
Hello,
I was taking a drive the other day and I was romping on it, going 60 - 90mph, I had to brake hard and suddenly, my 2003 Porsche 911 Carrera 4 Cabriolet started to throw two codes on the dash, "ABS Failure" and "PSM Off Go to your Workshop" and the 'ABS' and 'PSM' idiot lights came on.
I turned the car off and all of the lights went off. I drove it again and every time I would brake, the lights would come on again and, if I turned the engine off, the lights would go off, again. So, I took the car out and didn't hit the brakes the entire way home and the lights didn't come on.
I looked up the ABS and PSM Off codes on the Internet and there seem to be all sorts of reasons for these codes.
I used my diagnostic tool and there are no additional codes, however, I do not have a durametric diagnostic tool with the ABS unit. 
Any thoughts before I take my car into the shop?
Thank You!
Julie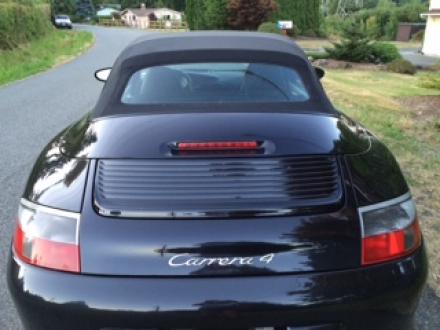 You must log in to view answers associated with technical questions.
Join PCA
to participate in our community.