Check Engine Light Keeps Turning On
As you can tell by the miles driven on this 19 year old car, it is not a daily driver.  Back in March of this year, after relocating from San Diego back to Irvine, I was driving the car on the highway when the Check Engine Light first appeared.  I noticed no change in driving characteristics, nor did I expereince a drop in fuel efficiency.  I took the car to a local auto parts store to use one of their ODBII tools to read the fault codes and the initial reading was a delayed response from the O2 sensor.  Seeing as this was not an emergency situation, I decided to wait to have the issue addressed at the time of the car's annual service/oil change.
In early July 2019, the car was in for the annual service and the recommendation was to replace the O2 sensor ahead of the catalytic converter to eliminate the CEL.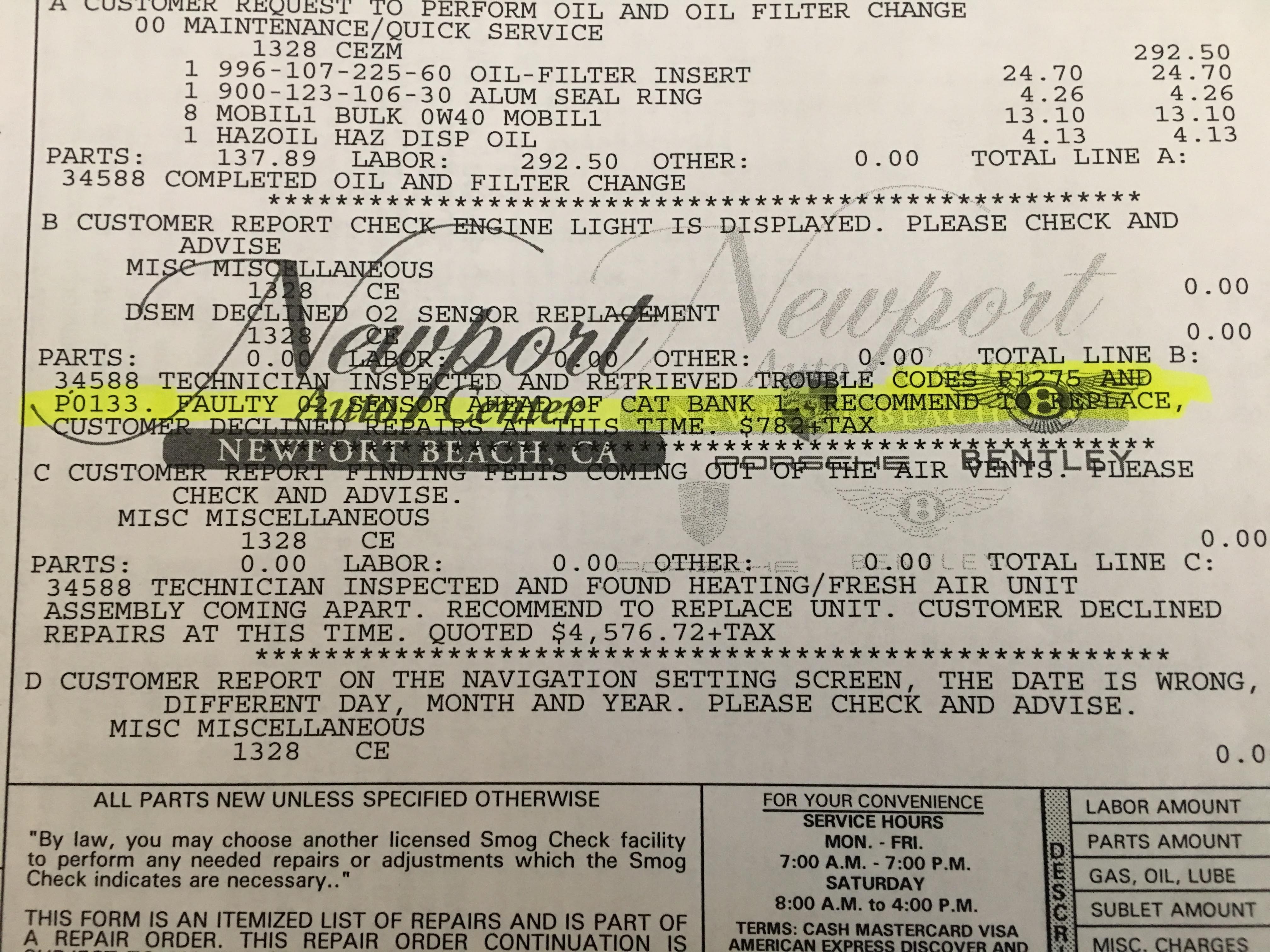 To save some money, I ordered the Porsche factory part online and had the O2 sensor installed at another dealership.  The check engine was off.  Less than 150 miles later, the light was back on.  I took the car to a 3rd dealership thinking that now the O2 sensor on the other side of the engine needed to be replaced.  Turns out, this was not the case, as they recommended replacing the O2 sensor after the catalytic converter to solve the issue.  They replaced it, and on the way home from the dealership, the light turned on again.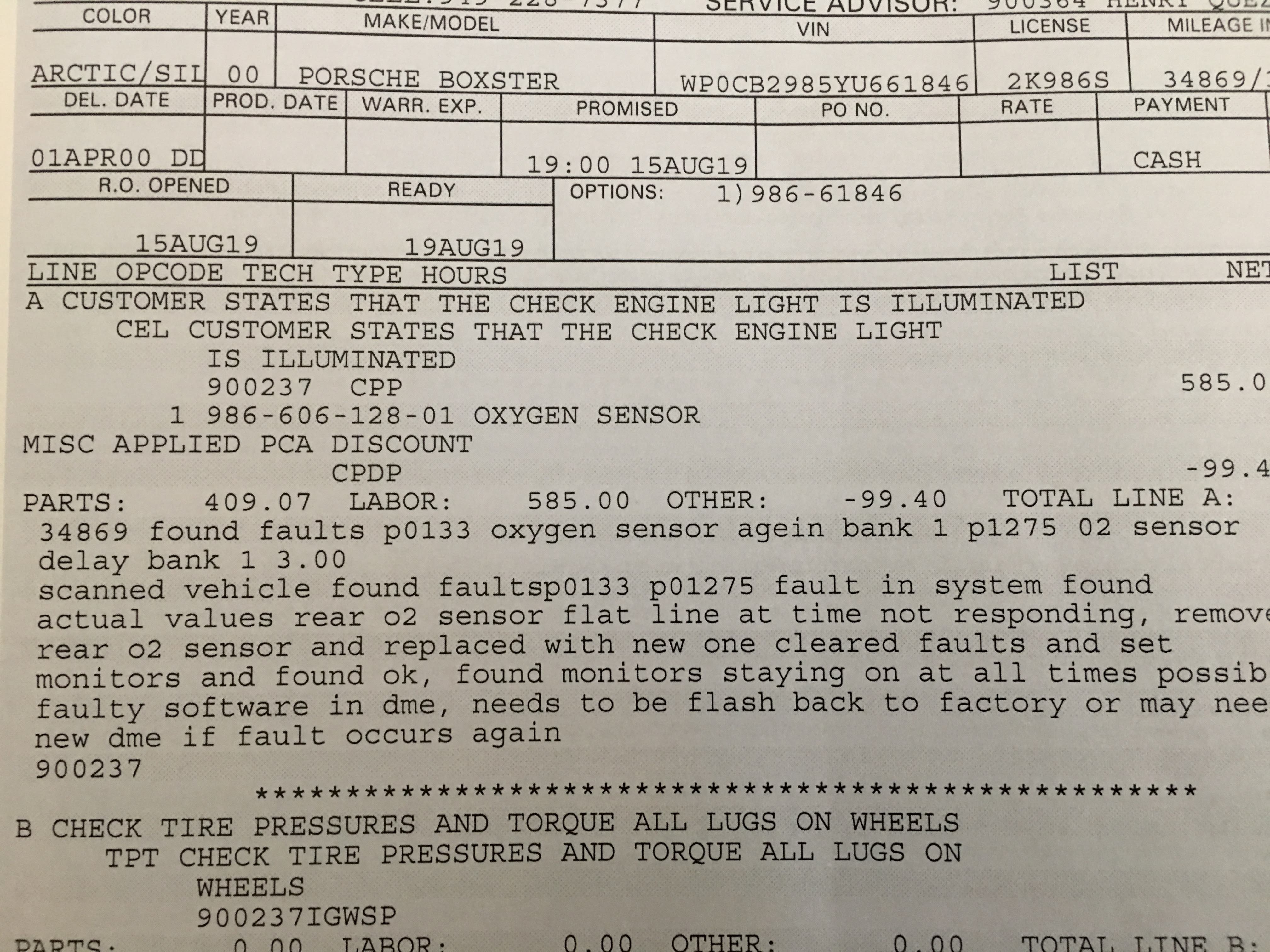 Back to the same dealer, they then attempted to flash the DME as they felt there was a software problem.  After completing the refresh, they then drove the car 210 miles with no CEL.  I drove the car home, and after sitting one day, on the next drive and approximately 50 miles after leaving the dealership, the light is on once again.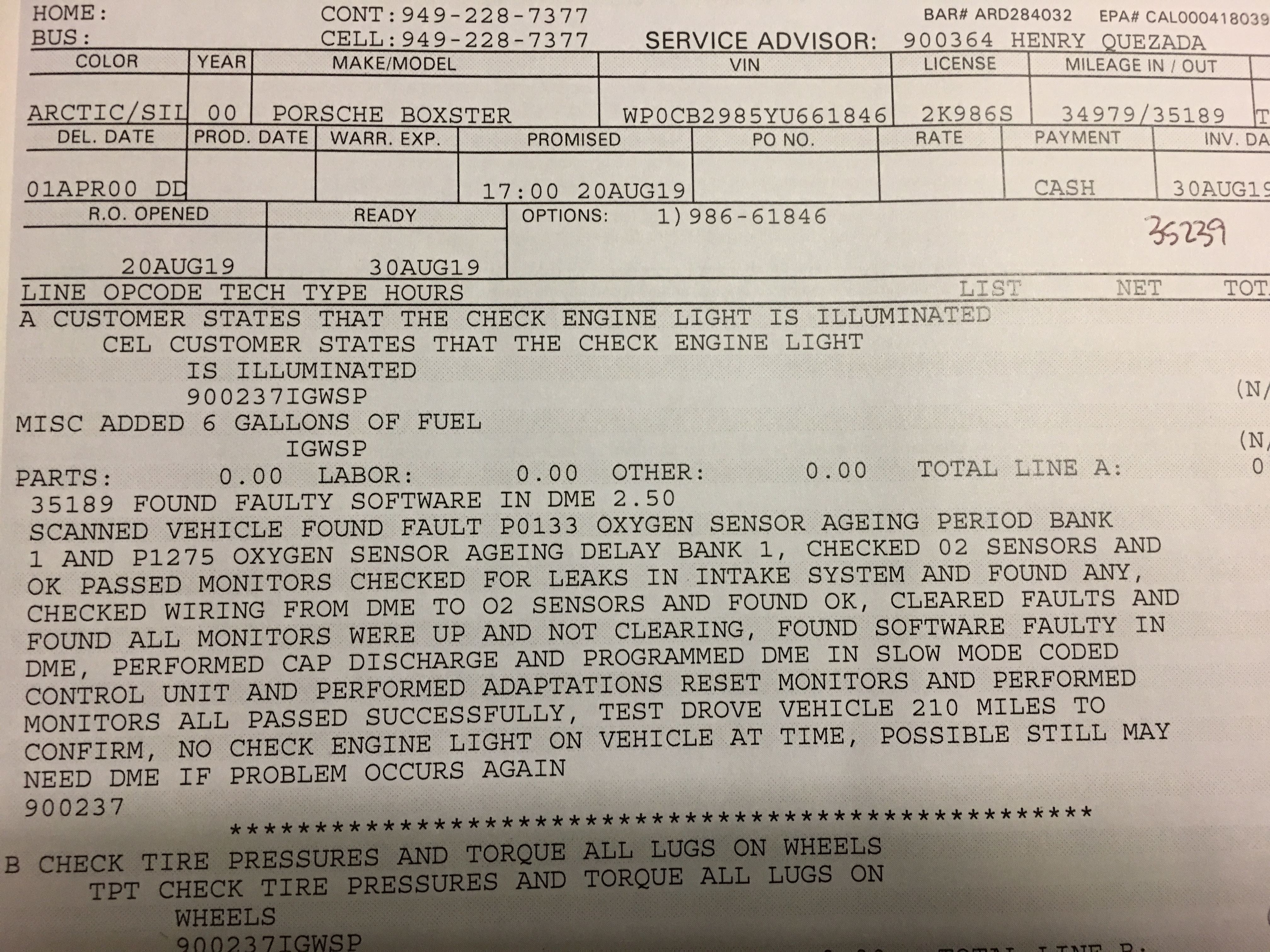 The second dealership, who installed the first O2 sensor I purchased, suggested looking at the mass air flow sensor, but the third dealership doesn't think that will help.  They are leaning towards replacing the DME.
I am troubled that this issue seems to be something so out of the ordinary to these service departments, yet the vehcile seems to be operating normally.  Any suggestions you may have to help me resolve this issue are appreciated!
You must log in to view answers associated with technical questions.
Join PCA
to participate in our community.