Front bumper damper replacement following accident?
Gentlepersons,
Following the T-bone maneuver on a minivan that pull out in front of me, bumper cover is gone, aluminum internal bumper is in pieces and the hood got slightly run over and buckled by the RR tire of the minivan. Impact was 20MPH. I'm pretty sure the insurance will total it but my plan is to buy it back and fix it. The question is that after such an impact, do the bumper shocks need replaced even if they popped back out to the proper length?
Car drives perfectly straight, steering wheel is centered, and all cross measurements underneath the front are within spec. Fenders and headlights were not touched. Entire front end was repainted 6 mos ago..Unbelievably the airbags didn't go off so it was a trip to the hospital... will fully recover. ps. Anyone have a spare 01S bumper cover for sale? I have found all the other parts.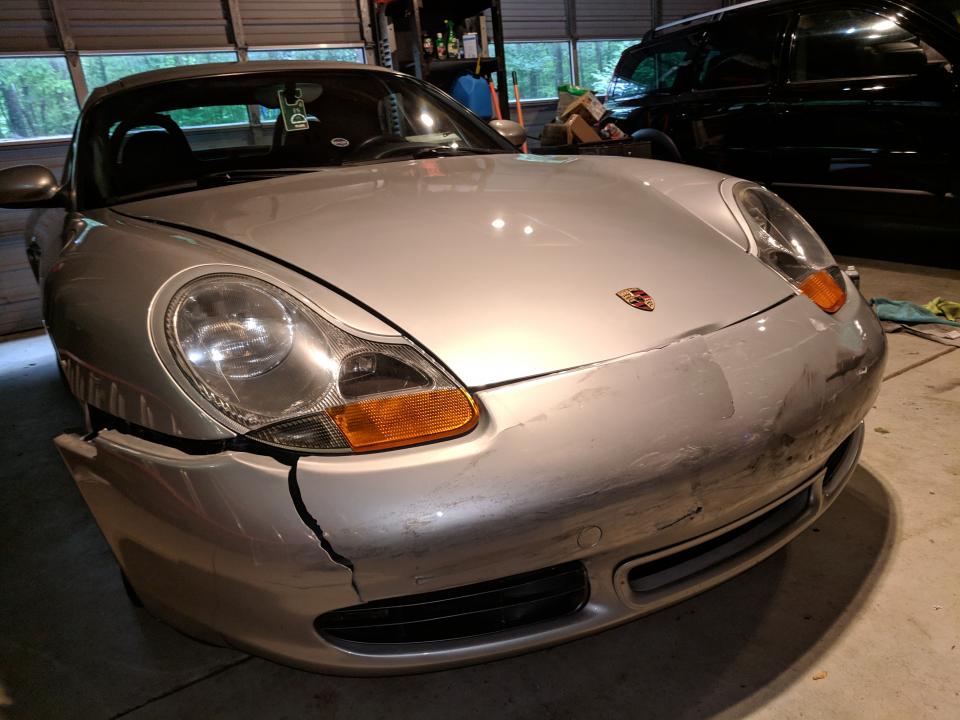 You must log in to view answers associated with technical questions.
Join PCA
to participate in our community.