Fuel leak
What began as a 1971 911T now has a 993 turbo engine and G-50 transmission.  The installation was done by someone who had never worked on Porsches.  Please don't ask.  Okay, my son commissioned the work as a surprise for me, and picked the wrong guy.  It appears the installer constructed a fuel line that runs from the tunnel exit directly to the fuel rail on the right side, using an AN fitting for the inlet connection at the rail.  Picture attached.  The fuel system has suddenly developed a leak at that fitting.  Both the fuel rail threads and AN fitting appear to be okay.  Can you suggest the possible cause for the leak?  Thank you.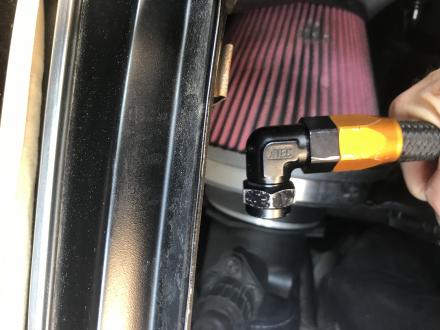 You must log in to view answers associated with technical questions.
Join PCA
to participate in our community.