Headlight Lens, Best Pricing ?
My Porsche 968 has both headlight lenses with a hairline crack in them. My research shows that the p/n is 944-631-912-01 and runs as low as $150 apiece + s/h. Do any of you members know of a source whereby I could get 2 new (or even good used) headlight lense assmblies for less? Here is the exploded view of the part(s) that I need. Thanks, WTSA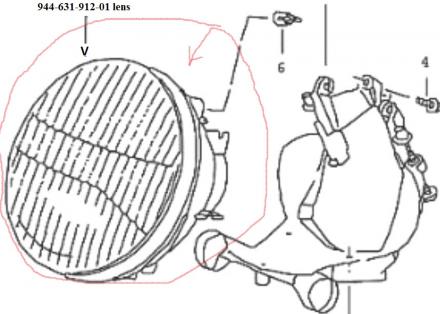 You must log in to view answers associated with technical questions.
Join PCA
to participate in our community.