How do I remove this connector?
Electrical and Electronic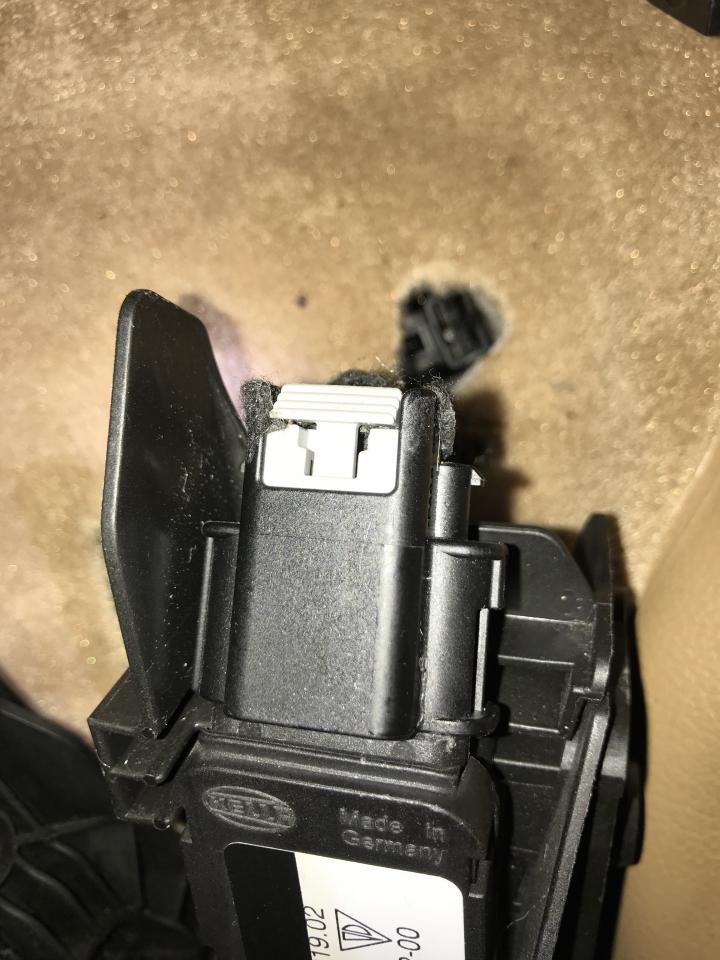 I'm trying to add a Sprint Booster to my '09 Cayman. Pictured is the top of the accelarator pedal's electronics connector. The connector needs to be separated from the pedal so the Booster's inline module can be added between the pedal and the car's electronics. I cannot figure out how to remove this connector. The grey tab can be pushed down, but I'm not sure if this is how to separate the connector from the pedal--push down on the grey tab and pry the connect apart from the pedal? I need three hands for this. This probably isn't the place to post, but maybe someone has seen this/done this and can shed some light on this type of connector.
You must log in to view answers associated with technical questions.
Join PCA
to participate in our community.